What is a savings bond?
A U.S. savings bond is a low-risk investment vehicle backed by the U.S. government that you buy from the Department of the Treasury.
Savings bonds are a form of government debt that have been in circulation since 1935 to help Americans save money. Purchasing a savings bond is basically lending money to the U.S. government via the Treasury. The bonds were originally set up to support major government efforts, including World War II.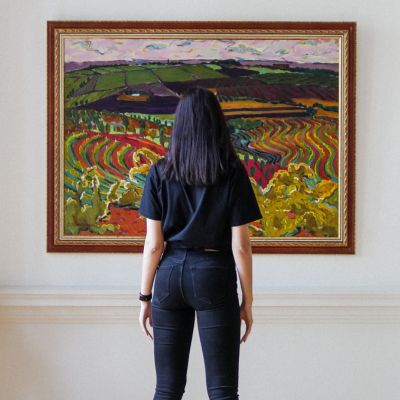 Contemporary art has outperformed the S&P 500 by 131% for the past 26 years. Join the exclusive platform to invest in million-dollar works by artists like Banksy, Basquiat, and more. Get started today and diversify your portfolio with art.
Learn More
Types of savings bonds
The two types of savings bonds available today earn interest up to the date of maturity, in 30 years' time.
You must wait a minimum of 12 months from the purchase date to cash in a bond, but there are penalties for cashing in before the date of maturity.
If you cash in a bond that's between one and five years old, you forfeit the last three months of interest. If you hold the bond for at least five years, then there is no penalty.
Today, the two types of savings bonds you can buy are Series EE and Series I.
Series EE bonds
Series EE savings bonds purchased after May 2005 earn a fixed rate of interest. This rate is announced every year by the Department of the Treasury and will last for the duration of the bond.
On the other hand, Series EE bonds purchased before May 2005 earn a variable rate of interest.
This bond can only be purchased in electronic form, starting at $25. You can only buy up to $10,000 in these bonds each calendar year.
The interest rates on Series EE bonds can be quite low, but the bonds are guaranteed to at least double in value if you hold them long enough.
Series I bonds Series I savings bonds earn a fixed rate of interest that's adjusted for inflation twice a year.
Like Series EE bonds, Series I bonds are available starting at $25 and you can only buy up to $10,000 per calendar year.
Paper Series I bonds are also available for purchase, but only when filing a federal income tax return and only in $50, $100, $200, $500 and $1,000 amounts.
How do savings bonds earn interest?
Savings bonds continue to earn interest over their 30-year lifespan. However, the interest rates are low compared to other investment vehicles. The U.S. Department of Treasury declared the interest rate for Series EE savings bonds at 0.10% in May 2019. In October 2019, they declared the interest rate for Series I at 1.90%.
Both interest rates are similar to the growth you'll see in a high-yield savings account, but lower than those on some money market and certificate of deposit accounts.
Is the interest earned taxable?
The interest earned from savings bonds is exempt from state and local taxes.
Federal income tax is only payable when the bond matures or when it has been cashed in. There are some federal tax benefits available if the savings bonds are being used to pay for qualifying costs of education.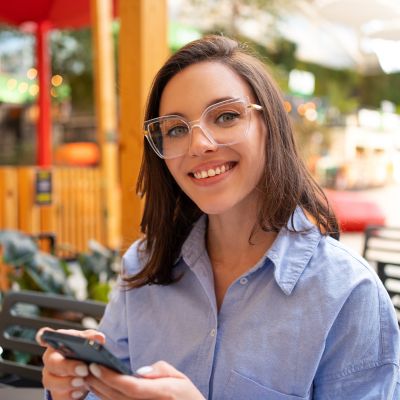 Acorns rounds your everyday purchases to the nearest dollar and invests your spare change. That means any spare change from your daily spending – gas, coffee or groceries – will go towards building your wealth. Get up to $20 when you sign up with this special link.
Get Started
When is cashing in a savings bond a good idea?
You can cash a savings bond as long as you have owned it for at least one year. However, withdrawing it between one and five years after purchase will incur penalties.
The value of the bond increases over time. The longer you leave it, the more money you'll earn. The value of the bond will increase up to the date of maturity.
Bonds that have not reached their maturity dates should only be cashed in if the money will be placed into an account that earns greater interest.
Login to TreasuryDirect to keep an eye on your bond and see its current value. The U.S. Department of Treasury also has an online calculator to check the value of paper bonds.
Where to cash in savings bonds
Paper bonds
You can cash paper bonds at your bank or credit union. If you are not a member of the financial institution where you want to cash the bond, you must check if the transaction is allowed.
Generally speaking, you will need:
The paper savings bond.
Identification, such as a driver's license or passport.
If you are a beneficiary, a copy of the owner's death certificate.
Not everyone can cash in bonds. Only the bond owner, co-owner, survivors (those named on the bond as the inheritor after the original owner passes away) can cash them. A parent may also cash in a child's savings bond if they are too young.
Once you're at the bank or financial institution, you will sign each bond and get the cash value. The bank will then provide you with a 1099 tax form, either by hand or by mail.
You can also cash paper bonds by mail. Download or order a FS Form 1522 from the U.S. Department of the Treasury, certify your signature and mail the completed form to the address noted on the form.
Electronic bonds
Log into your TreasuryDirect account and set up a direct deposit to your checking or savings account. You will get the cash value within two business days.
Sponsored
Meet Your Retirement Goals Effortlessly
The road to retirement may seem long, but with WiserAdvisor, you can find a trusted partner to guide you every step of the way
WiserAdvisor matches you with vetted financial advisors that offer personalized advice to help you to make the right choices, invest wisely, and secure the retirement you've always dreamed of. Start planning early, and get your retirement mapped out today.