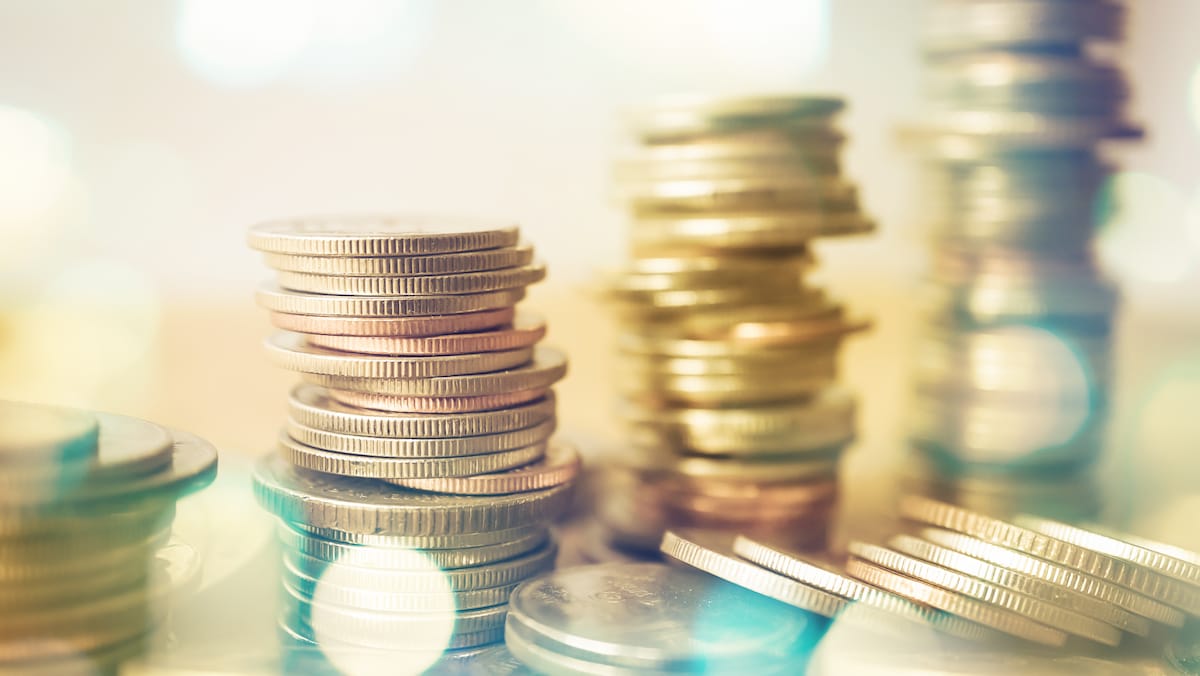 Best personal finance software for 2023
Number1411 / Shutterstock
🗓️
Updated: August 04, 2023
We adhere to strict standards of editorial integrity to help you make decisions with confidence. Please be aware that some (or all) products and services linked in this article are from our sponsors.
We adhere to strict standards of editorial integrity to help you make decisions with confidence. Please be aware that some (or all) products and services linked in this article are from our sponsors.
Whether you need to create (and stick to) a budget, monitor your credit score, or even pay your bills on time, personal finance software can help. There are hundreds of personal accounting apps that can make money management a breeze. But which one should you pick? Here is our best personal finance software list.
In-depth personal finance apps analysis
Whether you're looking for personal accounting software or a bill pay app, the software options listed here should have you covered. No matter what kind of service you need, there's an app for that!
Here at Investor Junkie, we've tested and reviewed dozens of personal finance software options. In this guide, we'll highlight the seven that we think are the best and share how they can help you manage your money.
Empower — Best for wealth management

Why it's the best: On top of being a great budgeting tool, Empower tracks your investments too. The icing on the cake? It does both for free!
Empower is one of the best personal finance apps on the market.
The service's free budgeting tool allows you to track income, spending, and saving over time. It then breaks down your spending habits into categories, allowing you to view transactions by date, merchant, or vendor so you can analyze each purchase.
In addition to the budgeting feature, you can view your bills and credit card statements and project your spending based on minimum payments and due dates. And the best part is that all of the features are available for free within Empower's already free software.
Pros
Complete view of your finances
Powerful investment checkup
Support via many apps
Cons
Asset allocation is not customizable
Budgeting tool needs improvement
Cannot reconcile
Open an account with Empower
YNAB — Best for budgeting and money management

Why it's the best: YNAB helps new budgeters set up and carry through with a complete — and more in-depth — budget plan.
YNAB color-codes your purchases and goals so that you can see when you are on track or are overspending (or underfunding a goal). It helps you define your financial goals and categories and assign each dollar a job. YNAB offers recommendations to help you reach the goals you set.
This money management software helps you manage your money and your bills by helping you look at them without all the negative self-talk. It teaches you how to plan for your bills and have the money for them when those due dates come up. The app is easy to use, and its system is all about building a healthy relationship with money.
Pros
YNAB is all about budgeting
Goes beyond the mechanics of budgeting
Low Cost
Cons
No phone or email contact
Not a one-stop shop for all things financial
Open an account with YNAB
Facet Wealth — Best financial planning at an affordable price

Facet Wealth is a flat-fee service for those wanting to get the expertise of a financial planner.
All of their financial planners are certified and are fiduciaries, which means they have a legal obligation to put your best interests above their own. Facet offers numerous services and we like that you can get all of your retirement, tax, insurance, and even life planning done in one place. Plus they can manage your investment accounts for you.
Pros
Dedicated financial advisor: Clients are assigned to a dedicated advisor who works with them one on one. You can contact your advisor directly.
Fee-only fiduciary model: Predictable fees with a structure designed to put your needs first and avoid conflicts of interest.
Works with popular brokerages: Facet Wealth advisors can manage your accounts directly through four popular custodians.
Cons
Pricing may be high for some people: While $100 per month for a financial advisor isn't a bad deal, it may not be worthwhile for many people.
Get started with Facet Wealth
Experian Boost — Best for helping your credit score

Why it's the best: Experian Boost provides users with a free and easy way to potentially increase their credit score.
Experian Boost is a program created by one of the three major U.S. credit bureaus. It's been proven to help 62% of users improve their credit scores fast. (Note: Results may vary. Some may not see improved scores or approval odds. Not all lenders use Experian credit files, and not all lenders use scores impacted by Experian Boost.)
Having a low credit score can negatively affect your life. Not only can a poor score prevent you from getting decent interest rates on a new credit card or loan, but it can sometimes even hurt your chances of employment.
Experian Boost works by factoring your utility and phone billing history into your credit score. It uses only positive information – so don't worry if you've been late on a cable bill here and there. Plus, Experian Boost is free to use.
Pros
New credit scores take effect immediately
FICO score tracking
256-Bit SSL encryption
Cons
Not a guarantee to raise your credit score with any other bureaus
Open an account with Experian Boost
Quicken — Most Comprehensive Personal Finance App

Why it's the best: Quicken is the most comprehensive personal finance application available in the market.
Quicken is the granddaddy of personal finance software. But over the years, it's made some big changes.
Once upon a time, you had to go to the software store to buy an edition of Quicken. Now the software operates on a subscription model, so you just need to sign up and download it online. You'll link and sync all of your accounts to your Quicken account.
Not only will Quicken display your full array of monthly bills (as long as the biller is one of the 11,000-plus companies in Quicken's system), but it will send you alerts via the app and email, so you don't miss your due payment dates. Quicken can also be used as a bill pay app.
Bill Pay is offered for free to subscribers who choose membership at Premier or higher levels. You'll get the initial 15 months for free (nearly a $150 value). Other Quicken users can sign up for Bill Pay for the price of $9.95 per month.
Pros
Most comprehensive
Strong portfolio management
Bill pay
Cons
Unknown future
Synchronization issues for some users
Poor customer service
Mint — Great overall app

Why it's the best: Mint is excellent for simplified budgeting and goal setting.
Mint built its empire by helping people get organized and stay on top of their money. It's been around since 2006, and it is still one of the biggest names in the game. Mint.com is an excellent option for tracking spending and setting financial goals. You can easily set up a budget for each spending category, get email reminders when you approach or exceed that budget, and compare spending from one month to the next.
Mint organizes all of your financial accounts for you. It also creates a pie chart with all of the categories of spending you've done in the past month. Mint tracks your past monthly spending on a bar graph so that you can see in which months you spent more or less. The app automatically categorizes each purchase you make, though you should always double-check the categories to make sure they're accurate. You can manually input cash spending.
Pros
Weekly summaries via email
Alerts via email or SMS
Budgeting and goal setting
Cons
Lack of investing features
Synchronization issues
Open an account with Mint
CountAbout — Best for serious budgeting

Why it's the best: CountAbout is an incredibly customizable platform that can help you track and analyze your financial behavior.
If you're ready to get serious about budgeting, check out CountAbout. It won't track your investments, and it isn't a bill pay app, but this software lets you get down and dirty when it comes to analyzing your spending patterns.
CountAbout is one of the most customizable personal finance software options we've seen. You can build categories, create graphs, and even split transactions.
We also like CountAbout because it's the only money management software option that lets you import your information directly from Quicken or Mint. So when you decide to switch to CountAbout, you don't need to start from square one.
There's a monthly fee to use CountAbout, but if you're serious about budgeting, you'll find this tool invaluable.
Pros
Smartphone access
Import Quicken or Mint transactions
No ads
Cons
Sign up for CountAbout
The Credit Pros — Most thorough credit management

Why it's the best: If you're serious about repairing your credit and keeping it impeccable, The Credit Pros can likely handle the job.
The Credit Pros is not a quick-fix solution for a less-than-stellar score. Instead, it's a system that works to change the way you think about credit as a whole
This personal finance software provides users with credit monitoring and repair tools. But The Credit Pros takes this bit further, with services such as dark web tracking.
There are several packages you can buy, depending on your credit needs. Packages range from $19 to $149 per month (the highest level comes with a guaranteed $1,500 line of credit).
Pros
Transparency
Bilingual
Easy to Use
Cons
Expensive
Limited ways to pay
Sign up for the Credit Pros
PocketSmith — Best financial predictor

Why it's the best: PocketSmith lets you plan for and predict your financial future.
If you're a control freak like me, you don't like much uncertainty when it comes to your future finances. That's where PocketSmith can help.
This is a personal accounting software option that can not only help you track your current finances, but also predict what they'll be in the future. It does this through its budget calendar, which is as easy to navigate as Google Calendar.
One feature that sets PocketSmith apart from the rest is the ability to create a budget at any time, for any amount of time. You have complete flexibility with your budget creation; there's no need to wait for the beginning of the month. They also have a "Plan Ahead" feature that walks you through budgeting, financial forecasting, and creating what-if scenarios.
Pros
Flexibility
Track one-time events
Create your own categories
Cons
You won't master it in a day
Free version is limited
Open a Pocketsmith account