Private student loans with cosigners
Student debt in the U.S. totals around $1.774 trillion — with private loans from sources like banks and credit unions accounting for around 8.4% of that total, according to the Education Data Initiative.
The national private student loan balance exceeds $120 billion — with 88.7% going towards undergraduate loans and the remaining 10.93% lumped under graduate loans.
To get a private student loan, you must be creditworthy or have a creditworthy cosigner. Lenders will review your personal details, like your credit score, annual income, debt-to-income ratio and (if relevant) your employment history.
Many students have little-to-no income and insufficient credit history to secure a private loan, which is why about 90% of all private education loans are cosigned, according to the LendEDU report.
As a parent or guardian, cosigning your kid's private loan may seem like a no-brainer as higher education can open opportunities for higher pay and better career prospects.
But cosigners do take on quite a bit of financial risk — and as the LendEDU survey found, not all parents fully understand those risks when they sign on the dotted line.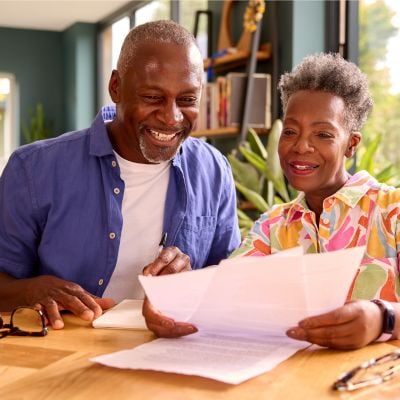 Having a single loan to pay off makes it easier to manage your payments, and you can often get a better interest rate than what you might be paying on credit cards and car loans.
Credible is an online marketplace offering personalized loan options based on your unique financial situation.
When you consolidate your debt with a personal loan through Credible, you can roll your payments into one monthly installment. Find a lower interest rate and pay down your debt faster with Credible today.
Find your rate
Risks for student loan cosigners
While the CARES Act in the early days of the COVID-19 pandemic put a pause on interest and payments for federal student loans, that pause didn't extend to private loan repayments. That being said, many lenders did offer relief options like temporary deferment or modified payment plans.
However, if a borrower couldn't keep up with their private loan payments during the pandemic — due to job loss, reduced income, health issues or other financial challenges — and they failed to renegotiate terms with their lender, then their cosigner may well have taken a hit to their credit score.
Unfortunately, cosigners are equally at risk today — as inflation and rising interest rates have left many Americans struggling to make ends meet, let alone pay off their debts.
The LendEDU survey — which quizzed 500 parents across the country who are currently acting as cosigners on their children's private student loans — found that 56.8% of cosigners believe their credit scores have been negatively impacted by cosigning on private student loans.
More than half of parents said their children have asked them for help making monthly payments, and 65% said they gave that financial assistance.
About one-third of cosigners reported their children have made late payments that negatively impacted their credit score — hurting their ability to get mortgages, auto loans and other financing.
And many worry this help they're offering may threaten their long-term financial security. Over half of parents who cosigned their children's educational loans think the debt is putting their retirement in jeopardy — with LendEDU suggesting: "It is very possible that this generation of parents have or will have to put off retirement in order to mitigate the losses brought on by cosigning their children's student loans."
How can cosigners protect themselves?
These are challenging financial times — but it's still possible to support your children's college dreams and cosign on their private loans without putting your own future at risk.
For instance, some lenders will offer a cosigner release clause, which will absolve you of your legal responsibility to repay a loan as long as certain conditions are met. In the case of private student loans, the borrower might have to make a certain number of payments on-time and in full before the cosigner can be released.
Refinancing the loan with a new private lender could also release cosigners of their obligations — and may also come with a lower interest rate.
Finally, you could consider taking out a PLUS loan, a federal loan designed for parents of undergraduate students to help pay for education expenses. This would give you more control over the debt, so you don't have to worry about your kids missing their payments and taking a hit to your credit score as a result.
Sponsored
This Company Will Help Nearly Anyone Get Rid of Credit Card Debt
Do you feel like paying off your credit card is a constant grind, with no end in sight? You're not alone. A personal loan offers lower interest rates and fixed payments, making it a smart choice to consolidate high-interest credit card debt. It helps save money, simplifies payments, and accelerates debt payoff.
Credible is a free online service that shows you the best lending options to pay off your credit card debt fast — and save a ton in interest.