Dig deep enough through your higher education choices and you'll find these 15 tuition-free gems.
1. Alice Lloyd College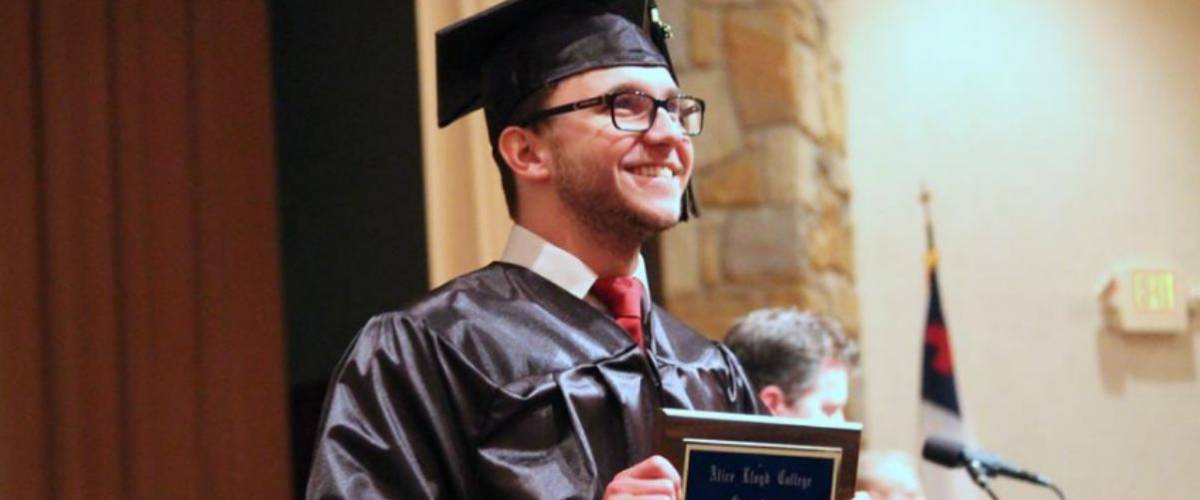 Pippa Passes, Kentucky
Alice Lloyd College in eastern Kentucky guarantees free tuition to students from throughout the Central Appalachian region. Eligible applicants must come from any of 108 counties in Kentucky, Virginia, West Virginia, Ohio and Tennessee.
As a condition for their scholarships, all students must work their way through school, up to 20 hours per week.
Not only do they get a free education, but they also earn real-life work experience.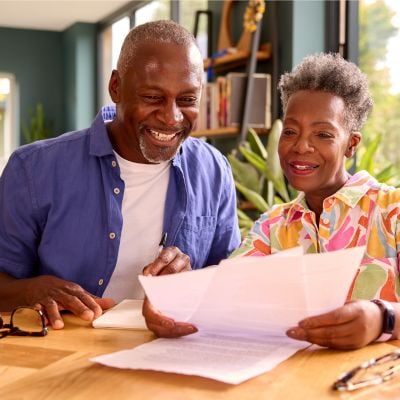 Having a single loan to pay off makes it easier to manage your payments, and you can often get a better interest rate than what you might be paying on credit cards and car loans.
Credible is an online marketplace offering personalized loan options based on your unique financial situation.
When you consolidate your debt with a personal loan through Credible, you can roll your payments into one monthly installment. Find a lower interest rate and pay down your debt faster with Credible today.
Find your rate
2. Barclay College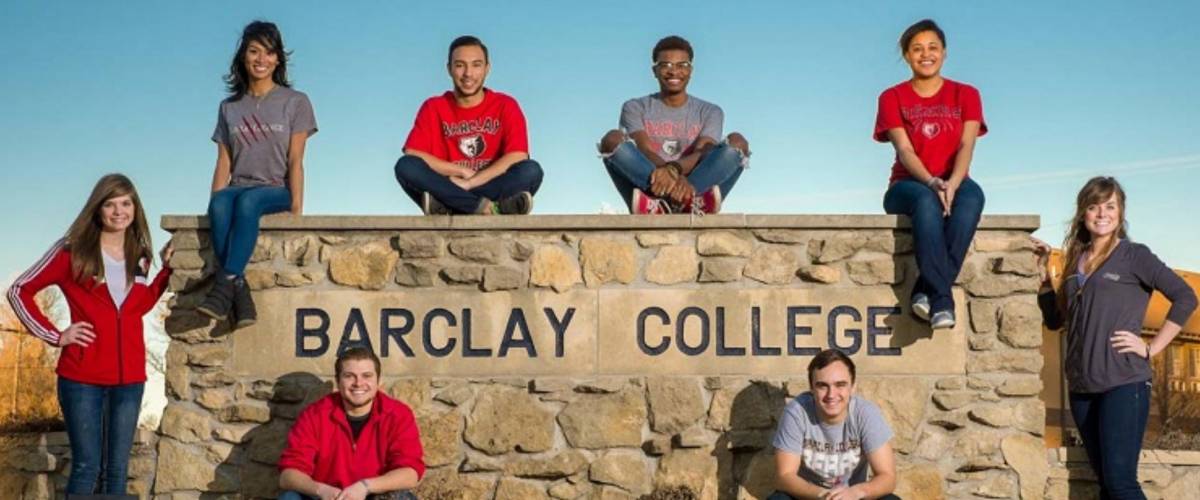 Haviland, Kansas
Barclay College is a four-year private Christian institution that was founded by Quaker settlers in Kansas during the early 20th century. The school offers $15,000 full-tuition scholarships for all students.
They must live on campus and pay for room and board, though Barclay even provides partial scholarships for part-time students. Many of its academic programs are focused on community service and ministry-related work.
Even at a free college, a student needs money for incidental stuff, like late-night snacks and tickets to the big game. Families can put money into a high-interest savings account to provide cash for those things.
3. Berea College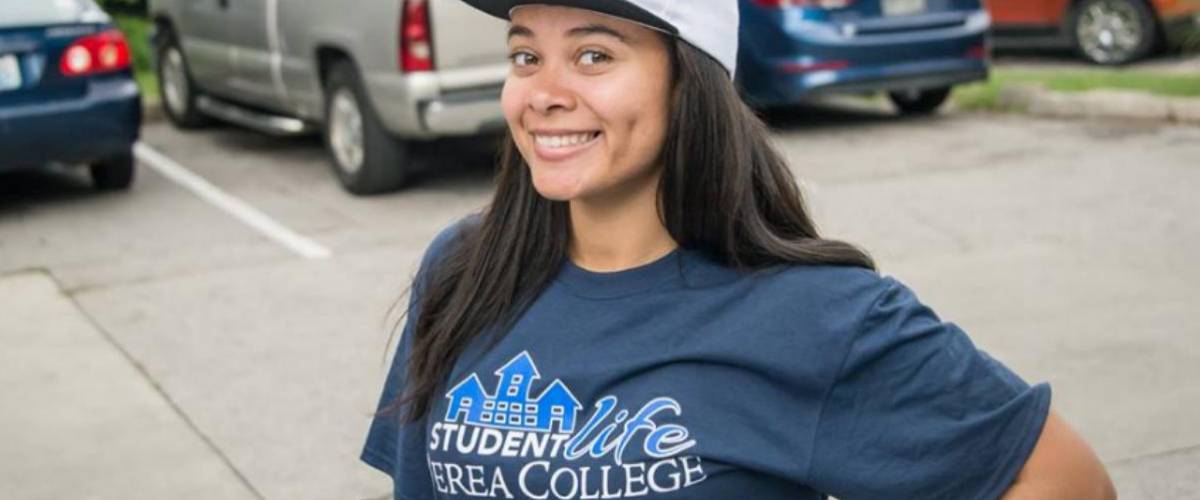 Berea, Kentucky
Another Appalachian school, Berea College boasts "the best education money can't buy." The college makes a no-tuition promise, in hopes that student will graduate debt-free after four years.
They also receive laptops, which they can keep after graduation. And, since Berea is known as a liberal arts work college, students are required to participate in work-study.
Alumni include John Fenn, the 2002 Nobel Prize winner for chemistry, and Muse Watson, an actor known for playing the slasher in the horror movie franchise I Saw What You Did Last Summer.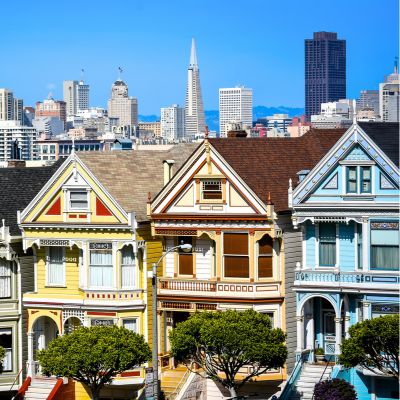 Believe it or not, you don't need millions, or even hundreds of thousands to invest in real estate. Arrived is an online platform where you can invest in shares of rental homes and vacation rentals without the headaches of being a landlord.
Learn More
4. City College of San Francisco San Francisco
Since 2017, all you need is to be a resident of San Francisco to take advantage of Free City — a program that provides free enrollment (or grants for financial aid) to City College of San Francisco.
Students can apply to Free City by completing a one-page application, which is included as part of the college's online registration process.
The school calls itself ideal for those looking to earn a two-year associate degree or to transfer to a four-year college or university.
5. College of the Ozarks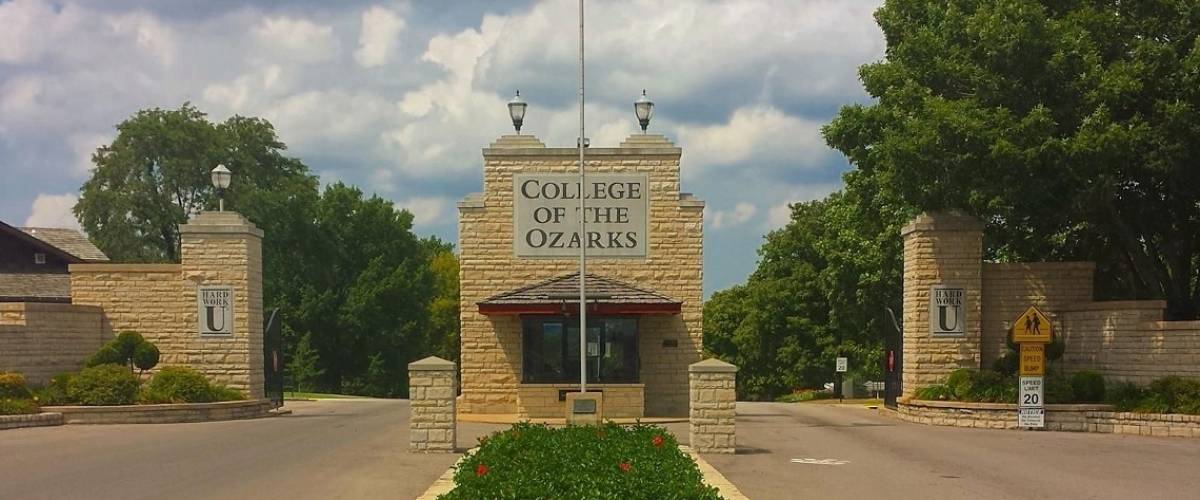 Point Lookout, Missouri
The College of the Ozarks calls itself "Hard Work U." It prides itself on requiring full-time students to work 15 hours per week at campus jobs during the school year, and put in two 40-hour work weeks during times when classes aren't in session.
In exchange, the school pulls together grants and scholarships for each student, so that tuition is always free.
The Christian college places a strong emphasis on service. The broad range of available majors includes: agriculture; art; Biblical and theological studies; hotel and restaurant management; and military science.
6. William E. Macaulay Honors College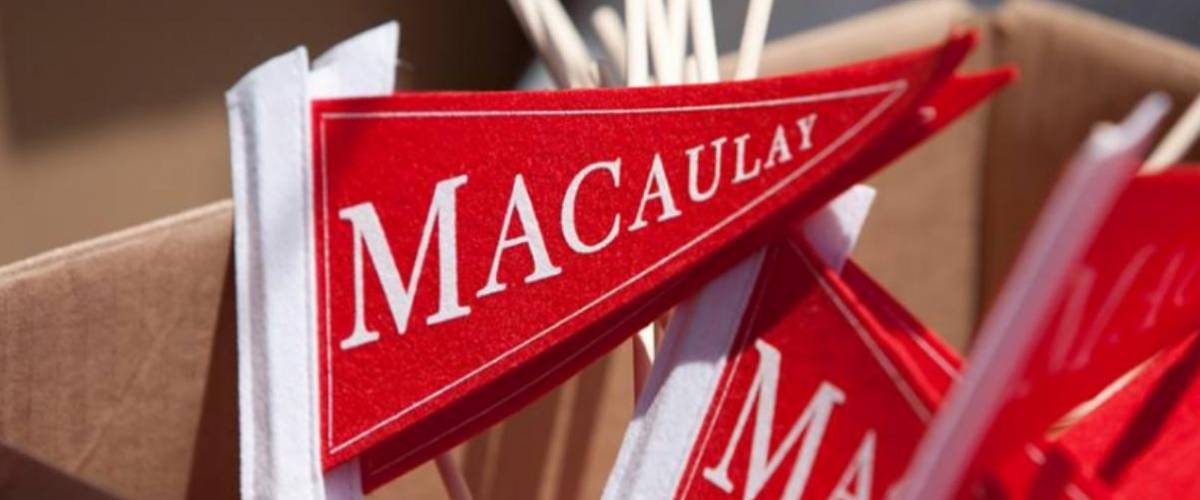 New York
Part of the City University of New York (CUNY) system, this college in Manhattan was founded to provide New York's highest academic achievers with an outstanding college education, regardless of whether they can pay tuition.
Applicants must meet New York state residency requirements and make it through what the school's website describes as a "highly selective" admissions process. Students receive full scholarships, plus Apple MacBook Air laptops to help with course work.
For the class of 2020, there were 6,272 applicants — with the number of enrolled students just 537.
7. Curtis Institute of Music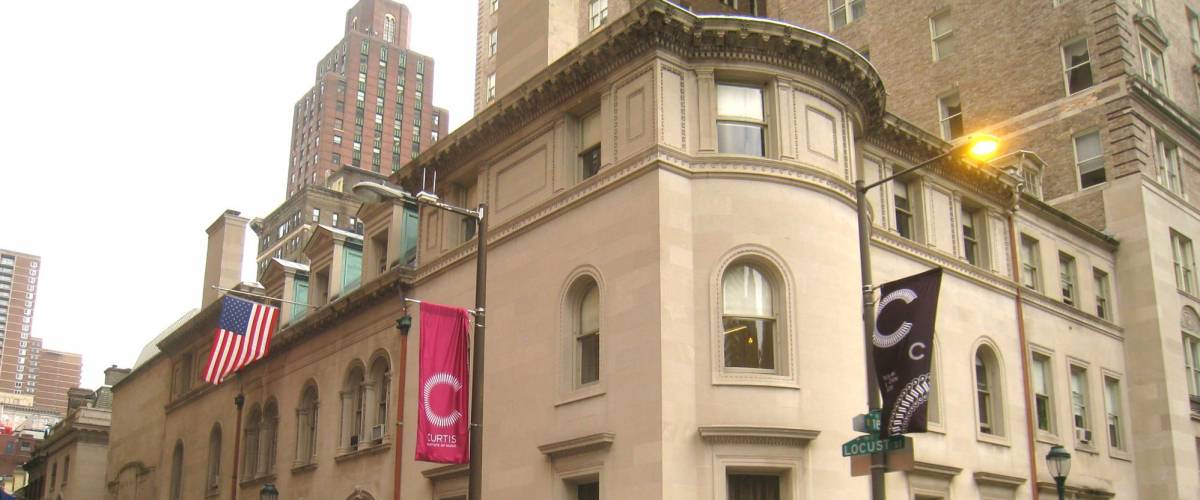 Philadelphia
The Curtis Institute of Music is a conservatory that was founded in 1924 and is considered one of the most exclusive schools in the U.S.
Any student talented enough to earn acceptance receives a full-tuition scholarship. To be admitted, you'll need to pass an in-person audition.
Each year, the college accepts only enough students to complete an orchestra: between 150 and 175. Curtis' alumni list is filled with distinguished musicians and composers, including Leonard Bernstein and Samuel Barber.
8. Deep Springs College Big Pine, California
A tiny two-year private school located on a cattle ranch in eastern California's high desert, Deep Springs College is tuition-free. Enrollment is the smallest of any college in the U.S., with current levels at no more than 30.
To receive their full ride, students are required to put in at least 20 hours of work each week. Most jobs involve cattle ranching, though assignments also are available doing cooking, cleaning, and maintaining facilities and vehicles.
Deep Springs' website acknowledges that "weird" essay questions are part of the quirky admissions process. For example, applicants in 2013 were asked: What does it mean to "grow up"?
9-13. U.S. military service academies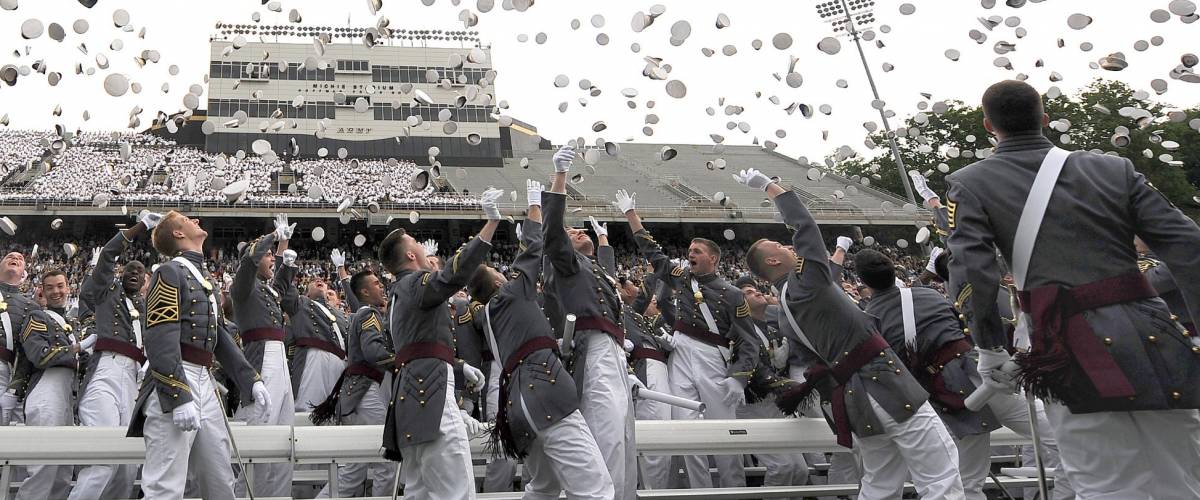 U.S. Air Force Academy, Colorado
U.S. Coast Guard Academy, New London, Connecticut
U.S. Merchant Marine Academy, Kings Point, New York
U.S. Military Academy, West Point, New York
U.S. Naval Academy, Annapolis, Maryland
The academies are separate military colleges that provide students with a top-tier education in exchange for service to their country after graduation.
The U.S. Military Academy at West Point also requires its cadets to play on a sports team each semester.
Besides tuition-free education, the five schools provide invaluable experience and opportunities to see other parts of the world.
14. Webb Institute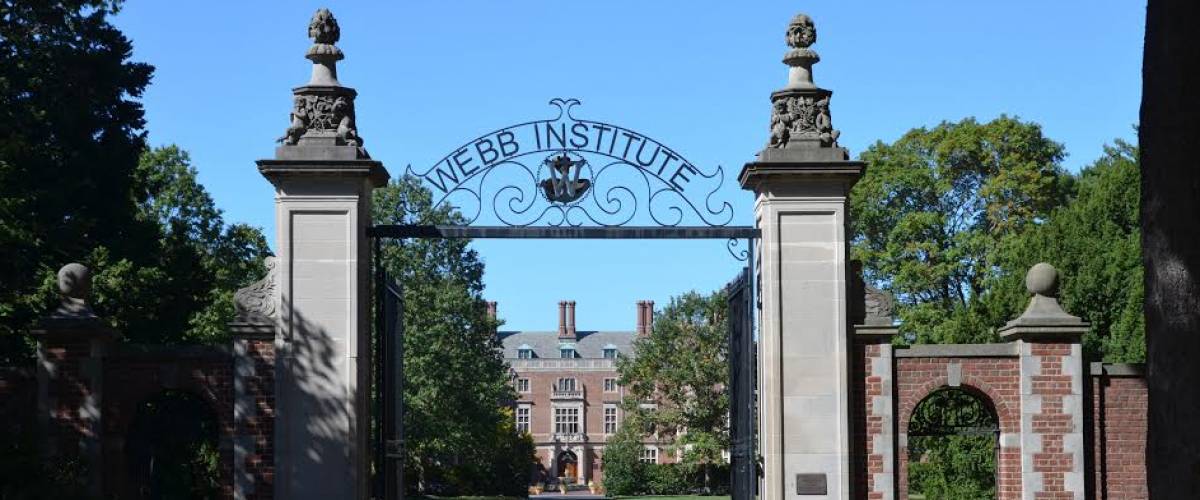 Glen Cove, New York
Every student at the Webb Institute on New York's Long Island receives a tuition-free education — in a double major of naval architecture and marine engineering. That's the only choice.
But the school touts its 100% percent job placement for graduates, thanks to the institute's long history and connection to the shipping industry.
Webb says its alumni now work: in government and military; for naval architecture and marine engineering firms; at shipyards and shipbuilding businesses; and for technology companies, including Apple.
15. Williamson College of the Trades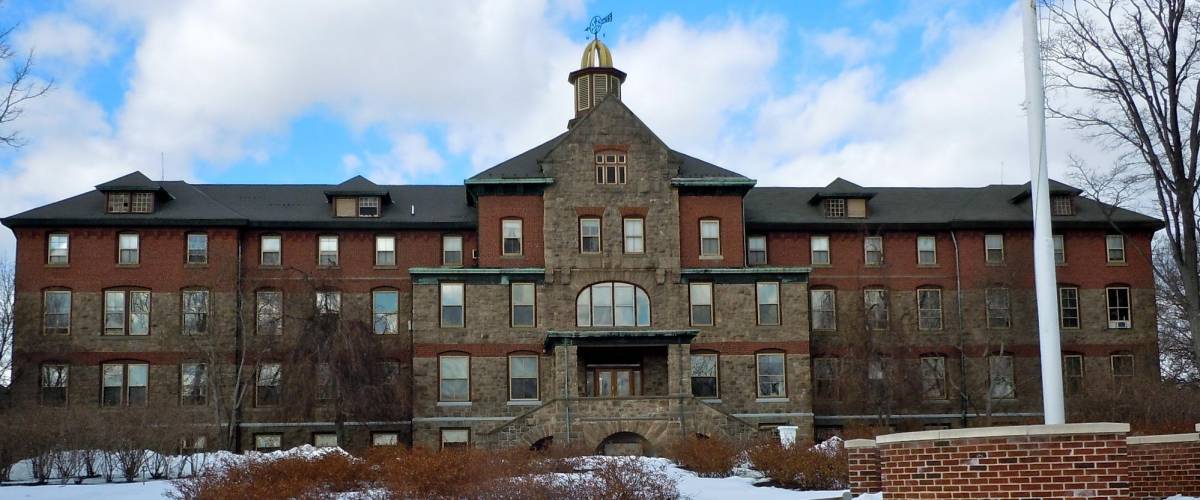 Media, Pennsylvania
The all-male Williamson College of the Trades in the Philadelphia suburbs offers all of its students full scholarships covering tuition, books, and room and board.
Programs of study are limited to trades, such as carpentry, landscaping, horticulture, machine tool technology, and paint and coatings technology.
This three-year junior college offers its small (currently around 265) student body associate degrees and craftsman diplomas. Students must live on campus and abide by a code of conduct.
Sponsored
This Company Will Help Nearly Anyone Get Rid of Credit Card Debt
Do you feel like paying off your credit card is a constant grind, with no end in sight? You're not alone. A personal loan offers lower interest rates and fixed payments, making it a smart choice to consolidate high-interest credit card debt. It helps save money, simplifies payments, and accelerates debt payoff.
Credible is a free online service that shows you the best lending options to pay off your credit card debt fast — and save a ton in interest.