Who is getting forgiveness?
Biden's student relief decision covers a group of 7,400 students who enrolled at three Colorado-based locations of CollegeAmerica between Jan. 1, 2006, and July 1, 2020.
The ED says it will begin notifying borrowers in August if they are approved for debt cancellation. Those affected will automatically have their federal loans discharged and won't have to submit an application.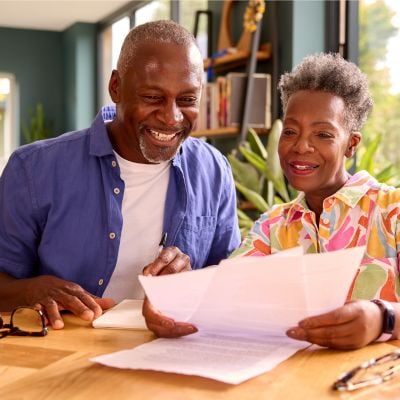 Having a single loan to pay off makes it easier to manage your payments, and you can often get a better interest rate than what you might be paying on credit cards and car loans.
Credible is an online marketplace offering personalized loan options based on your unique financial situation.
When you consolidate your debt with a personal loan through Credible, you can roll your payments into one monthly installment. Find a lower interest rate and pay down your debt faster with Credible today.
Find your rate
What happened?
CollegeAmerica — a now-defunct private institution — shut down in 2020 after a multi-year investigation and lawsuit brought by the state of Colorado against CEHE and its leadership.
The DE says an independent review of the state's evidence found CEHE misrepresented graduate earnings and job placement rates, as well as some academic program offerings. The DE also says, from 2007 through 2017, CEHE marketed its private loan offering, EduPlan, as "affordable" even though some years as many as 70% of borrowers who were enrolled in the Colorado campuses defaulted on these loans.
Biden debt relief path
The Biden administration says it has thus far approved $14.7 billion in relief for 1.1 million borrowers "whose colleges took advantage of them or closed abruptly."
And the president's pulling out more tools to provide student aid, such as the new Saving on a Valuable Education (SAVE) plan and imposing a 12-month "on ramp" as student loan repayments are set to resume in October.
Sponsored
This Company Will Help Nearly Anyone Get Rid of Credit Card Debt
Do you feel like paying off your credit card is a constant grind, with no end in sight? You're not alone. A personal loan offers lower interest rates and fixed payments, making it a smart choice to consolidate high-interest credit card debt. It helps save money, simplifies payments, and accelerates debt payoff.
Credible is a free online service that shows you the best lending options to pay off your credit card debt fast — and save a ton in interest.