Key takeaways:
The Supreme Court is projected to announce in June 2023 whether President Biden's student debt relief proposal will go forward as intended
Depending on financial need, you could have up to $20,000 of your remaining loan balance completely forgiven
It doesn't matter if you've defaulted on your loan, or if you didn't finish school — you could still be eligible for debt relief
What is student loan forgiveness?
Student loan forgiveness is when the borrower is released from their commitment to repay a part of, or their entire student loan.
Recently, of course, student loan forgiveness has been in the news because of President Biden's proposal to grant student loan relief to eligible applicants.
In the fall of 2022, a conservative legal group, Pacific Legal Foundation, attempted to block Biden's plan, saying that he overstepped his congressional authority as president when he introduced the program.
Biden's defense is that precedent for his actions exists — the 2003 Heroes' Act vested the Secretary of Education "with expansive authority to alleviate the hardship that federal student loan recipients may suffer as a result of national emergencies."
The Supreme Court has heard arguments on the matter, and is expected to issue a decision in June on whether Biden can offer student loan forgiveness.
In this article, we'll mostly focus on the qualifications to apply for Biden's student loan forgiveness.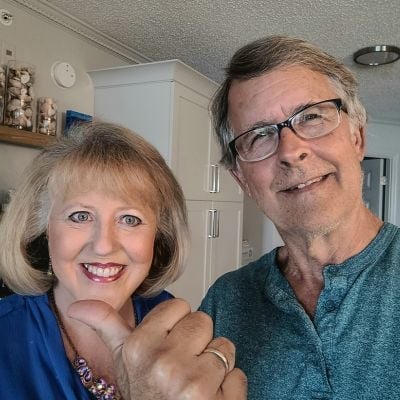 How does student loan forgiveness work?
To understand how student loan forgiveness works, you should know the difference between loan forgiveness or cancellation and a loan discharge.
They are very similar in meaning, so don't be alarmed if you've confused the terms. There are some key differences.
Loan forgiveness generally applies to U.S. government-issued or government-backed loans. These are the loans that qualify for Biden's proposed program. If your loan is forgiven or cancelled, you won't be required to pay the amount that has been forgiven.
There are other programs related to employment in the nonprofit or public sector that could help you get your student loan forgiven.
A discharge of your student loan means you are no longer required to make payments due to other conditions. For example, your loan could be discharged if you sustain a permanent and life-altering disability, or the school you attended permanently closes.
How do I know if I qualify for student loan forgiveness?
You could be eligible for student loan forgiveness if you received some kind of federal government aid.
Unfortunately, loans issued by private lenders aren't eligible for forgiveness under the Biden proposal, or most other programs
Your income will be the biggest indicator. The qualify for the Biden plan, your income must have been less than $125,000 a year in 2020 or 2021 if you were single. If you're married, your household income must be less than $250,000.
Federal grant forgiveness
There are two types of federal grants given to students who come from low-income families: Pell Grants and Perkins Loans.
While typically students don't need to pay back Pell Grants, according to the Biden loan forgiveness plan, you could be eligible for $20,000 of debt relief.
Perkins Loans are also eligible for forgiveness — with some exceptions.
Although Perkins' loans are no longer distributed, they are subsidized, which means the government paid the interest on the loan while the student attended school.
Stop overpaying for home insurance
Home insurance is an essential expense – one that can often be pricey. You can lower your monthly recurring expenses by finding a more economical alternative for home insurance.
SmartFinancial can help you do just that. SmartFinancial's online marketplace of vetted home insurance providers allows you to quickly shop around for rates from the country's top insurance companies, and ensure you're paying the lowest price possible for your home insurance.
Explore better rates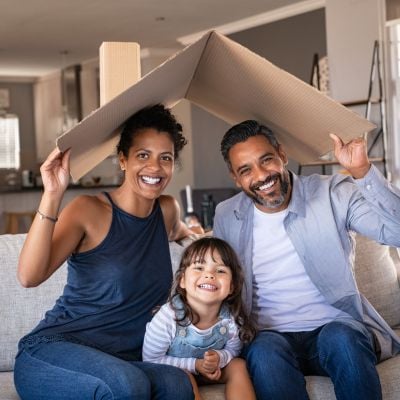 What are the types of student loan forgiveness?
Let's zoom out from the Biden student relief program for a moment to examine the other possible types of student loan forgiveness.
Public Service Loan Forgiveness
The Public Service Loan Forgiveness,or PSLF, is available for direct loans (a loan made directly from the federal government).
You are eligible for a PSLF if you work for the government or a non-profit. The PSLF forgives the remainder of your student loan balance after you have made 120 qualifying monthly payments under a qualifying monthly repayment program while working full-time for a qualified employer.
Teacher Loan Forgiveness Program
The Teacher Loan Forgiveness Program is for those teachers who have taught for five complete, consecutive years at a low-income elementary or secondary school, or at an educational service agency.
If you qualify, you could be eligible for forgiveness on up to $17,500 of your direct or Federal Family Education Loan (more commonly known by its acronym, FFEL).
More: 4 other ways to get cash back from the government in 2023
The process of applying for student loan forgiveness
Application for Biden's student loan forgiveness program is currently blocked due to its journey through the courts. Yet, the online application is fairly painless. You need a minimal amount of information, including:
Your full name
Date of birth
Social Security Number
Email
The federal government will be able to look up the rest of the information it requires by cross-referencing it with your original application for federal aid (FAFSA).
If you already applied for student loan forgiveness before the application portal was shut down, your application is being held.
Student loan forgiveness FAQs
How much of my student loan will be forgiven?
If you are eligible for student loan debt relief, and you have received a Pell Grant, you are eligible to get $20,000 of your remaining balance forgiven. If you are eligible and did not receive a Pell Grant, you are eligible for $10,000 to be forgiven of your balance.
When will student loan forgiveness be processed?
If you are eligible for student loan forgiveness, once all your information has been gathered by the government, the Biden administration says it will take between four to six weeks to process, and for you to receive your refund.
What if my student loans are in default?
That is unclear. In an April 2022 press release from the Department of Education, the DOE mentioned wanting to give every borrower a "fresh start" on repaying their loans to avoid delinquency. The message here seems to be "wait and see", although some media outlets such as CNN have reported that people who have defaulted on their student loans would still be able to apply.
Am I eligible for forgiveness if I never graduated, or if I'm still in school?
Yes, regardless of whether or not you've graduated or you're still in school, under the Biden student debt relief proposal, you would still be eligible for debt forgiveness.
Do I have to pay taxes on the forgiven amount?
No. According to the Federal Student Aid website, under Biden's proposal, one-time student loan debt relief payments will not be taxed.
Can the Supreme Court cancel President Biden's student loan forgiveness program?
Yes. Many political pundits are predicting that the Supreme Court will vote against Biden's proposal once their decision becomes public later this year, due to the fact that there are six conservative judges on the high court and only three liberal judges.
If the court does rule that Biden overstepped his congressional authority, that means all federal loan borrowers are required to re-start their loan payments.
Sponsored
This Company Will Help Nearly Anyone Get Rid of Credit Card Debt
Do you feel like paying off your credit card is a constant grind, with no end in sight? You're not alone. A personal loan offers lower interest rates and fixed payments, making it a smart choice to consolidate high-interest credit card debt. It helps save money, simplifies payments, and accelerates debt payoff.
Fiona is a free online service that shows you the best lending options to pay off your credit card debt fast — and save a ton in interest.