Warren says The White House must take action
Biden's sweeping student loan forgiveness program would have benefited over 40 million student borrowers across the U.S. who owe about $1.6 trillion in outstanding loans.
His administration argued the effects of the COVID-19 pandemic on borrowers warranted forgiveness under the Health and Economic Recovery Omnibus Emergency Solutions (HEROES) act in order to prevent a historic rise in delinquencies and defaults.
But the Supreme Court voted 6-3 last week, siding with six Republican-led states that sued to challenge the program's legitimacy.
Warren, who's been a long-time proponent of student debt forgiveness, called for immediate action in a webinar just last week.
She said a borrower today could pay up to 200% more in tuition than their parents did and "that's just fundamentally wrong."
Warren's not mistaken — the costs of attending college have significantly escalated thanks to rising demand and reduced state funding. She still expects Biden to follow through on his presidential campaign promises, despite the recent setback.
"More than 40 million hard working Americans are waiting for the help that President Biden promised them, and they expect this administration to throw everything they've got into the fight until they make good on this commitment," Warren said.
Read more: Millions of Americans are in massive debt in the face of rising rates. Here's how to get your head above water ASAP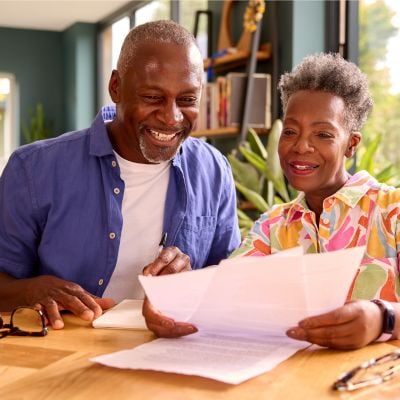 Having a single loan to pay off makes it easier to manage your payments, and you can often get a better interest rate than what you might be paying on credit cards and car loans.
Credible is an online marketplace offering personalized loan options based on your unique financial situation.
When you consolidate your debt with a personal loan through Credible, you can roll your payments into one monthly installment. Find a lower interest rate and pay down your debt faster with Credible today.
Find your rate
Biden's next move for student aid
Just hours after the Supreme Court rejected Biden's student loan forgiveness plan, the White House retaliated by announcing the president's next move to provide relief and support for borrowers.
Under the Higher Education Act of 1965, the education secretary would be allowed to waive, reduce or release loans under certain circumstances. However, this must still go through the negotiated rulemaking process, which includes public hearings and soliciting comments from stakeholders, and could persist for months.
In the meanwhile, the Department of Education is imposing a 12-month "on-ramp" for repayments from Oct. 1, 2023 to Sep. 30, 2024 — so that borrowers who cannot immediately repay their debts are not reported to credit bureaus or considered in default.
That said, interest on loans will still accrue during this time, so borrowers should make payments if they can.
The Biden administration also finalized the Saving on a Valuable Education (SAVE) plan, which slashes monthly payments in half and forgives original loan balances of $12,000 or less after 10 years instead of 20. The income-driven repayment plan saves most borrowers at least $1,000 per year, while those who earn less than $15 an hour won't have to make any repayments.
Unlike other plans, it won't charge unpaid monthly interest either.
Sponsored
This Company Will Help Nearly Anyone Get Rid of Credit Card Debt
Do you feel like paying off your credit card is a constant grind, with no end in sight? You're not alone. A personal loan offers lower interest rates and fixed payments, making it a smart choice to consolidate high-interest credit card debt. It helps save money, simplifies payments, and accelerates debt payoff.
Credible is a free online service that shows you the best lending options to pay off your credit card debt fast — and save a ton in interest.