Read on to learn more about how secured loans work, the different types that are available and what you'll need to do to get one.
How does a secured loan work?
Secured loans include mortgages, auto loans, some personal loans and even some credit cards.
The common trait of all secured loans is collateral. It's the "stuff" that you have to put on the line, assuring the lender that even if you fail to repay your loan, they won't come out empty-handed.
The collateral might be your house or your car. Or you may have to put up your savings. Something valuable it would hurt you to lose.
Collateral is why you can often get a secured loan even if you've got bad credit or are just starting out and don't have much of a credit history to show.
When you take out a secured loan, the lender will put a lien — a legal claim — on your asset, which they can cash in if you fail to repay them.
In the event that you don't pay back your loan, the lender will sell off your asset in order to recoup their losses. If your asset doesn't fully cover the amount of your loan, you'll still be required to make up the difference.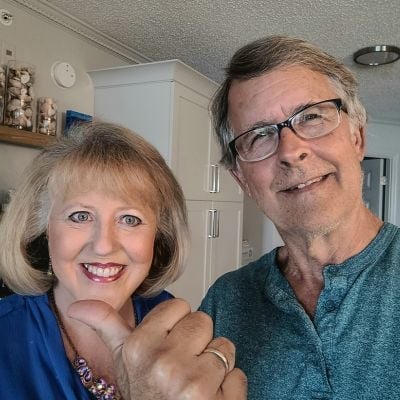 What is the difference between a secured and unsecured loan?
With an unsecured loan, you don't have to present any collateral. You'll qualify for the loan based on your credit score, your other debts and your income.
Student loans are one example. So are most credit cards and personal loans.
If you can't qualify for an unsecured loan on your own, you may be required to get a co-signer: a family member or friend who vouches for you and agrees to pay the debt if you don't. (But seriously, it's best if you don't ever have to put someone in that position.)
Unsecured loans can be harder to get and can come with higher annual percentage rates (APRs) than secured loans. They often have lower borrowing limits, too.
But unsecured loans don't carry the risk of losing something valuable if you run into financial trouble and are unable to repay the lender.
Common types of secured loans
The simplest example of a secured loan is a secured personal loan from a bank, credit union or online lender.
Here are a few other types:
Mortgages. In a mortgage, you borrow money to buy a house. The home then becomes collateral for the loan, and it can go into foreclosure and be taken from you if you default on your payments.

Home equity lines of credit (HELOCs). A HELOC is a secondary mortgage that allows you to borrow against the equity you've paid into your home. As with mortgages, there's a risk that you can lose your house if you don't make your payments.

Auto loans. When you borrow money to finance the cost of a vehicle, the car is the collateral and it can be repossessed if you fail to keep your end of the bargain. Loans for motorcycles, boats and private planes also tend to be secured loans.

Secured credit cards. People who have poor or nonexistent credit can get one of these cards by putting up a cash deposit as collateral. The card issuer can dip into the deposit if you don't pay your bill.

Share Secured Loan. People with weak credit scores can also put up money in their savings account as collateral. These loans are easy to qualify for, though the amount you can borrow against varies from bank to bank.
Stop overpaying for home insurance
Home insurance is an essential expense – one that can often be pricey. You can lower your monthly recurring expenses by finding a more economical alternative for home insurance.
SmartFinancial can help you do just that. SmartFinancial's online marketplace of vetted home insurance providers allows you to quickly shop around for rates from the country's top insurance companies, and ensure you're paying the lowest price possible for your home insurance.
Explore better rates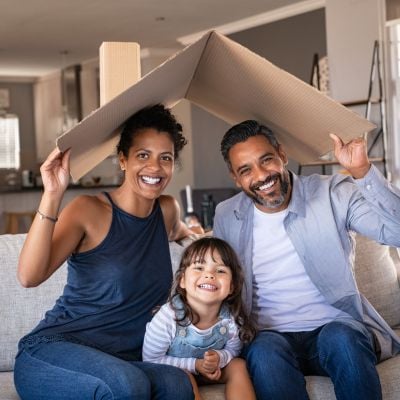 What to consider before applying for a secured loan
Regardless of the type of lender you use, you should always consider the following before you commit to a secured loan:
The interest rate and loan term
The amount of interest you'll pay on a secured loan can vary a lot depending on your credit score, the type of loan you're trying to get and the amount.
Some secured loans, like car title loans, target borrowers with poor credit and charge high amounts of interest. Other types, like home equity loans, charge less interest because you're putting up more valuable collateral.
You also need to decide on your loan term, which is the amount of time you have to pay back the money you borrow.
Longer terms come with lower monthly payments, but you'll wind up paying a lot more in interest over time — especially if your interest rate is high.
If you can afford a shorter loan term, that's usually the smart way to go, since you'll pay off your debt sooner and save a bundle in interest.
The collateral
You'll have to decide whether you're OK with the collateral your lender is requesting.
Some lenders will only accept a house or a fully paid-off vehicle, while others may accept a savings account, stocks or bonds.
The monthly payment
This may be stating the obvious, but you need to make sure you can cover the monthly payment on a secured loan before you apply.
Since you'll be putting up collateral, the stakes are much higher than they'd be with an unsecured loan.
If you're unable to make your monthly payments you'll lose your collateral, and if your collateral is something like your house or your car, that could be a very big deal.
The fees
Most secured loans are subject to fees, although some types come with more fees than others.
You may need to pay an application fee when you first apply for your loan and a processing fee — sometimes called an origination fee — once your loan is approved.
Origination fees can sometimes be charged upfront, but usually the lender will bake them into your interest rate or the amount of your loan.
Some secured loans, like car title loans, come with monthly fees that can be very costly if your loan term is long. Make sure to factor these fees into your monthly payment before you commit to a secured loan.
How to get a secured loan
Depending on the type of secured loan you're looking for, you can find options like Auto Loan Zoom or LendingTree for car loans or use this tool from the Mortgage Research Center to find a mortgage lender.
For a secured personal loan, which you can use for just about anything, check with your bank or credit union or look around for an online lender. Unsecured personal loans are also easy to find online, using free quote comparison services like Fiona or Credible.
Once you've found a loan that has reasonable terms and works with your budget, you can submit an application online.
With personal loans, you may receive your money in as little as one business day, while with more complicated loans like mortgages, it could take a month or more.
As soon as you receive your money, your loan term will begin. Make sure to make your monthly payments on time and in full each month to avoid putting your collateral at risk.
Maintaining a solid payment history also has the added perk of bumping up your credit score, which can help you qualify for better rates on loans in the future.
Sponsored
This Company Will Help Nearly Anyone Get Rid of Credit Card Debt
Do you feel like paying off your credit card is a constant grind, with no end in sight? You're not alone. A personal loan offers lower interest rates and fixed payments, making it a smart choice to consolidate high-interest credit card debt. It helps save money, simplifies payments, and accelerates debt payoff.
Fiona is a free online service that shows you the best lending options to pay off your credit card debt fast — and save a ton in interest.