Rising demand for BNPL
BNPL is an attractive product for many reasons. The loans are typically offered at 0% interest over a payment period of six weeks, while traditional installment loans often carry a positive interest rate over a period of eight to nine months.
The CFPB survey found that the use of BNPL to be most prevalent among consumers with income above $20,000, but less than $50,000, annually.
Many retirees sit within that income bracket. The median income for U.S. adults aged 65 and older is $47,620, according to the United States Census Bureau.
BNPL financing may appear more attractive to lower-income consumers who find the interest-free installments more affordable than making the entire purchase at once. This includes younger, cash-strapped generations — the early adopters of BNPL — and older generations who have a lot of debt and credit commitments.
While higher income groups are less likely to use BNPL, 9% of consumers with incomes above $200,000 annually and 12% of consumers with incomes between $125,000-$200,000 borrowed at least once using BNPL financing in 2021, according to the CFPB survey.
With the launch of Apple Pay Later and other payment plans from retailers, BNPL is on track to becoming "a mainstay in the consumer buying experience," according to Michael Hershfield, founder of Accrue Savings.
"The more consumers see it, the more they get comfortable with it and the more it's going to be utilized," Hershfield told Moneywise. "It's no longer a cottage industry. It's transforming from David to Goliath."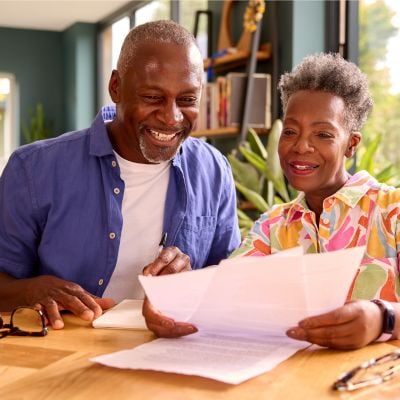 Having a single loan to pay off makes it easier to manage your payments, and you can often get a better interest rate than what you might be paying on credit cards and car loans.
Credible is an online marketplace offering personalized loan options based on your unique financial situation.
When you consolidate your debt with a personal loan through Credible, you can roll your payments into one monthly installment. Find a lower interest rate and pay down your debt faster with Credible today.
Find your rate
What are the risks of BNPL?
Like other short-term consumer credit products, BNPL presents "true risk" to consumers if used irresponsibly, according to Hershfield.
The CFPB report found that BNPL borrowers were, on average, much more likely to be highly indebted, rely on multiple credit cards, have delinquencies in traditional credit products and use high-interest financial services such as payday loans, pawn shops, and overdrafts.
"The delinquency rates and credit overhang in the United States are unfortunately correlated with aging," said Hershfield. "As people's expenses go up, they're using more credit — and that's a deeply sad thing."
Consumer debt peaks between the ages of 40 and 49, according to data from the Federal Reserve Bank of New York's Household Debt and Credit report. The average American debt — including mortgages, credit card debt, auto loans and student loans — is about $60,000.
BNPL is easy to access (no credit check is required), but as Hershfield points out, there are strings attached
"If you miss payments, there are fees attached to that — and, ultimately, that could impact your credit score," he said. "BNPL is part of a larger conversation about how much consumer credit American consumers are taking on and how that money is going to be paid.
"When you increase your debt as a family, you ultimately have to find that money somewhere to start to pay things down. Ultimately, some people have to use their retirement savings to pay off their debts."
Such alarming activity has already taken seed. A record number of Americans tapped their 401(k) plans in 2022 to make so-called "hardship withdrawals," drawing on a financial lifeline to help deal with money troubles.
How to use BNPL safely
Consumers need to be aware of what they're getting into with BNPL.
"It's really important to ask yourself when you purchase something: Can I afford it? Could I pay for it now?" said Hershfield. "And if not: What is my plan to pay this back? Am I going to use my credit card to pay down my BNPL? That happens a lot."
If you add your BNPL loan to your credit card balance, it could get very costly in the long run. Credit card companies charge people an annual percentage rate for borrowing money, which can reach as high as 27% for those with a bad credit score.
You'll find it easier to manage BNPL loan payments if you're on top of your monthly budget. You can track your payments with a budgeting app and set yourself a reminder so that you don't miss a payment and have to pay a penalty.
Compound risk is something that all consumers need to be really careful about, according to Hershfield, but it's particularly important for consumers with less disposable income, like many retirees.
"Your income might be decreasing as you get older and you get to different stages of your life," he said. "You're living on a tighter income and so your ability to pay for the credit you're taking on has real potential risks to it."
Sponsored
This Company Will Help Nearly Anyone Get Rid of Credit Card Debt
Do you feel like paying off your credit card is a constant grind, with no end in sight? You're not alone. A personal loan offers lower interest rates and fixed payments, making it a smart choice to consolidate high-interest credit card debt. It helps save money, simplifies payments, and accelerates debt payoff.
Credible is a free online service that shows you the best lending options to pay off your credit card debt fast — and save a ton in interest.