25. Engagement rings For those hoping to pop the question soon, whether your budget is $700 or $40,000, Costco has a ring for you.
From emerald to princess cut, solitaire to clustered diamonds and platinum to yellow gold, Costco's selection of sparkly rings is impressive.
Unfortunately, it doesn't appear like you can get a multipack at a discount if that's your sort of thing. On the bright side, Costco has all types of other jewelry to help smooth things over with your fiancée if you jumped the gun on suggesting sister wives.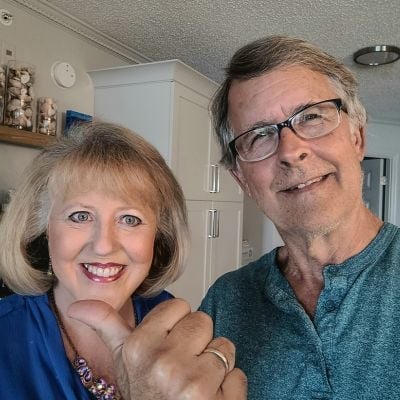 24. Gym equipment After you've eaten a few $1 hot dogs from the Costco food court, you may suddenly find yourself feeling the need to be a little active.
Don't worry, the wholesaler has anticipated that. You can find everything from a Pilates reformer to an inversion table, along with the standard elliptical machines and treadmills on Costco's site.
And along with the fitness accessories you'll find in-store and online — like rubber interlocking mats, yoga pillows, fitness straps and dumbbell sets — you can easily build your home gym in the aisles of Costco.
23. Swimming pools There's no better feeling on a hot summer day than taking a dip. Except for maybe taking a dip with a cool beverage in hand.
While they frown on that at local swimming pools, with a little help from Costco, you can set up your own private oasis in the backyard.
The retail juggernaut not only offers above-ground pools in all shapes and sizes but all the accessories you need to keep them running: from pumps, covers and ladders to chlorine and cleaner.
So stock up on toys and floats and live your best life away from the judging eyes of your neighbors and their kids.
Kiss Your Credit Card Debt Goodbye
Having a single loan to pay off makes it easier to manage your payments, and you can often get a better interest rate than what you might be paying on credit cards and car loans.
Fiona is an online marketplace offering personalized loan options based on your unique financial situation.
When you consolidate your debt with a personal loan, you can roll your payments into one monthly installment. Find a lower interest rate and pay down your debt faster today.
Get Started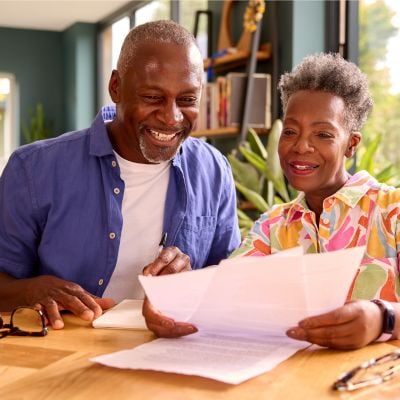 22. Eyeglasses From contact lenses to prescription sunglasses, Costco is committed to helping you see clearly. How else would you find everything you need in its massive warehouses?
Is your prescription out of date? No problem, most Costco locations have optical professionals on-site (or nearby) to examine your eyes.
Most locations carry a variety of styles and brands for eyewear, and while the reviews are mixed online — especially when it comes to higher prescriptions — one Redditor who works in the optical department says the value is pretty much unbeatable.
"The lenses are the best quality available and are usually 1/3 the price for a set," wrote ValHyric.
21. A 6-person sauna Costco has a surprisingly large sauna selection. You'd almost think the warehouse store, and not Ikea, was the famous Scandinavian retailer.
Whether you're looking for an indoor infrared model or an outdoor barrel-steam sauna for six, Costco has you covered.
The Almost Heaven Fayette 6-person Steam Sauna is a standout, built with rustic red cedar and with a tempered glass door so you can look out at your backyard.
It should be noted that, as with the actual Scandinavian furniture store, there is some assembly required that Costco claims should be easy and only take four to five hours.
We guess the time commitment to put together this $5,000 sauna is worth it when you consider similar models can cost upwards of $7,500.
20. Mario Andretti signed 1969 Camaro pool table Here's a niche product if you ever saw one. This pool table is the result of a partnership between one of the best-known names in racing, Mario Andretti, and Car Pool Tables, a company whose product is exactly what it sounds like.
With real rims, tires and working headlights, the table is a replica of the car Andretti raced in 1969 to clinch his historic Indianapolis 500 win. It even comes with a slate pool signed by the racer himself.
For a mere $20,000 you can make one of the 50 limited-edition tables your own.
19. A digital grand piano At a price so nice, you might consider buying it twice, Costco's $2,599 Artesia Digital Grand piano is sure to strike a chord with music lovers.
Compared to the Kawai digital grand piano, which will set you back $7,499, this piano is basically a steal.
You'll also get a duet book, songbook and a thumb drive with some pre-recorded songs included. And with 114 five-star reviews on Costco's site, this bundle is officially a hit.
The downside? It does come with some assembly. But for the price, many of those who've purchased this piano were willing to overlook that.
18. Vacation packages If those weekend lines and crowded aisles have you wishing you could be anywhere else, we have good news for you: Costco can help you get there.
From Athens to Phoenix or Disney World to an Alaskan cruise, CostcoTravel.com is your hookup for every type of vacation.
Deals on rental cars, flights and vacation packages are exclusive to Costco's members. And executive members will earn additional rewards while cardholders of the Costco Anywhere Visa Card by Citi will earn 3% cashback on their Costco Travel purchases.
And, of course, if you need to stock up on luggage or travel accessories to prepare for your trip, Costco is happy to help you with that too.
More: Best travel rewards credit cards
17. WineStation Wine connoisseurs, take note. The WineStation purports to keep up to four bottles of wine fresh for 60 days.
This means if you don't have a bottomless glass (or at least drink like you do), you won't have to worry about your fine wines spoiling before you get to the bottom of the bottle.
Powered by argon gas tanks, the device sort of resembles a grown-up soda fountain.
One user, GRD Texas, gave the system a four-star review on Costco's site, adding: "I was a little concerned when we spent nearly $5K on a wine system, but if you have money to spend then you'll be impressed with the features of this station."
16. Your bridal bouquet When you're planning a wedding there are some things you want to blow your budget on. And if flowers aren't one of them, it doesn't mean you have to toss out having a bouquet.
The Sweetness Wedding Package can be all yours for the cost of $260. That'll get you: a bridal bouquet, two bridesmaids bouquets, three pin-on corsages, three boutonnieres and a bag of rose petals.
If you want to upgrade to the $530 option, you'll get an additional bridesmaid bouquet, two centerpieces, another three corsages and boutonnieres each, and a toss-away bouquet.
Considering the average cost of wedding flowers in the U.S. is $1,500, with most couples spending between $700 and $2,500, Costco's Sweetness Wedding Package is a pretty good deal.
For some reason, Costco does feel the need to warn these bouquets are not for "human or animal consumption." So just be sure to keep that in mind.
15. 72 pounds of parmesan cheese Costco wants you to know that one of the top three features of this massive wheel of cheese is that it is "extravagant."
Weighing in at 72 pounds, we tend to agree. It's also important to note that it's aged at least 24 months and imported from Italy.
Costco's Parmigiano-Reggiano is inspected and approved by the Parmigiano Reggiano Cheese Consortium, a group based in Reggio Emilia, Italy, that facilitates the trade of the cheese from the area.
The entire wheel costs $949, which means you're paying just over $13 per pound.
What do you do with 72 pounds of Parmesan cheese? Well, Costco points out it "transforms any pasta, soup or salad into an exquisite gourmet experience." And if all else fails, you can eat it alone.
14. A 240-serving bucket of mac and cheese The only thing better than comfort food is comfort food in uncomfortable quantities.
This 28-pound bucket contains eight 30-serving portions of elbow macaroni and eight pouches of 30-serving portions of cheese sauce. Just hearing those numbers gets our hearts racing for all the wrong reasons.
If you're thinking, "There's no way I can eat that much mac and cheese before it expires," then you'll be excited to hear that since they're stored in heavy-duty, resealable Mylar bags, the contents have a 25-year shelf life.
So you'll just have to find somewhere to store the bucket and you'll be set for a full quarter-century.
13. A 7-pound tub of Nutella There are Nutella fans and then there are Nutella fanatics.
If you fall under the latter category, we won't judge you for stocking up with one of Costco's nearly-seven-pound buckets of the hazelnut spread.
That being said, when you compare prices with Costco's standard 33.5-ounce two-pack, the big boy tub (about three times the size of one of those standard containers) gets you the same value on a price-per-ounce basis.
But ... you get a big white bucket full of Nutella you can show off to house guests or post on social media. So we'll leave it to you whether you think that's enough to sweeten the pot.
12. A 93-inch teddy bear If you want to be the favorite parent for a week, look no further than this nearly-eight-foot-tall teddy bear.
Yes, we're talking about the nearly-50-pound bear that launched a thousand Instagram posts.
As one dad wrote on Costco's site: "I bought the bear, put it in the back of my pickup truck (thank god it was a dry day) and took it home. Wife wasn't happy, the child, she was thrilled and that's all that mattered at that point of time."
You might not always be able to find it in stock due to its popularity, but you can always add this tan monstrosity to your wish list online to scoop up later.
11. Saxophone starter kit Who would have ever thought Costco would be a great place to buy musical instruments?
This $470 saxophone starter kit comes with a music stand, carrying case, mouthpiece, a reed, ligature, neck strap — and an alto saxophone, of course.
An anonymous reviewer on Costco's site — who claims to be a music teacher with 20 years of experience — decided to pull the trigger on this affordable sax for their son, who is just learning to play, and had good things to say about the purchase:
"I saw this sax on Costco and while I typically don't purchase music products through a mass retailer, I am a great fan of Costco and their quality of products and decided to take a chance … I must say, I'm absolutely blown away at the quality of this instrument. The tone and the overall feel is exceptional, it's a heck of a horn especially for the price!"
10. A kilo of caviar Sure, you could grab a lovely 2-ounce gift set of caviar that comes with blini, creme fraiche and a pearl spoon to enjoy a luxurious snack. It rings in at a modest $170 and serves two to four people.
But we're talking Costco here, so why not splash out with the "family pack" size that will feed 30 to 50. It'll only cost you $1,999, but you'll get a full kilogram of caviar, along with a thermal tote and two mother-of-pearl spoons.
As the site says, "this large tin of caviar will surely impress at your next event or party of 30 or more guests."
Or, you could always down it all yourself. Caviar is rich in omega-3s and some scientific research has connected the fatty acid to reducing skin's aging process, improving brain functions and fighting depression, promoting heart health and even strengthening sperm to help them better bind to an egg.
More: Psychological tricks Costco uses to make you buy more
9. Drones Whether you're a travel influencer or a real estate agent, a flying camera is an incredibly handy thing to own.
Although if you're going to impulse buy a drone, keep in mind there are some legal considerations. They're technically considered an aircraft, and if they're over a certain weight, they have to be registered with the Federal Aviation Administration.
And inexperienced operators have to be careful they don't fly too high or too close to other aircraft. In 2018 in Idaho, one newbie drone operator repeatedly flew his drone into the fabric of a hot air balloon, which fortunately only destroyed the drone, and the balloon's pilot and two passengers were able to land safely.
8. A telescope Like with musical instruments, Costco wouldn't be the first place you'd think to shop for a telescope. But why not grab one for the stargazer in your life while you're stocking up on toilet paper, those heavenly peanut butter pretzels and family-size spinach clamshells?
Unfortunately, you may get what you pay for with a low-cost telescope from a warehouse store.
One Costco shopper, SanDiegoBert, was less than impressed with his telescope. While he found the item passable for daytime viewing, he said it wasn't up to scratch for celestial viewing. On top of that, he found the tripod flimsy and the optical transmission of poor quality.
"This is the first item I have returned to Costco since the peanut butter recall," he concluded.
7. An electric golf caddy It's the perfect compromise when you want to walk 18 holes and not have to carry your clubs.
With manual controls on the handle, a swiveling and lockable front wheel, an umbrella, and drink holders, this electric caddy is designed to run well on all terrains and in all types of weather.
It's earned an average 4.5-star rating on Costco's site as a "good no-frills" cart. As one reviewer put it, "it performs all the basic functions well."
However, reviewers on the site do note that the scorecard holder could be better. So you might not feel like Phil Mickelson, but without a Callaway Golf sponsorship, we'd consider good and no-frills to be a win.
6. High-end ham haunch In a valley in southern Spain, centuries-old oak trees. Left to roam with at least two-and-a-half acres to each hog, acorns from those trees feed and nourish a drove of purebred Iberico pigs.
This luxurious lifestyle, Costco claims, can be tasted in the "unmistakable personality and quality" of its Jamon Iberico Bellota legs.
Long touted as the finest ham in the world, Jamón Ibérico is more than your average deli meat. So, of course, it comes in at a steep $550 per leg.
And at that price, one hopes you're getting a ham with some personality. On the bright side, it does come along with its own stand and knife.
5. COVID PCR tests If you can buy your vacation package through Costco, it only makes sense that you can buy a COVID test to ensure you can go on that trip worry-free.
Costco's COVID-19 Saliva PCR Test Kit even comes with a video observation component to ensure you're doing it correctly.
That being said, it's a little complicated: You have to pre-book your lab slot before purchasing a kit at a Costco pharmacy, which will give you a QR code that you then have to present at the pharmacy, do the test by video within 72 hours of flying, send it to the lab by UPS and wait 12 to 48 hours for your results.
One Costco member admitted they did the video chat in the UPS parking lot to ensure they got their kits off to the lab in time.
4. "Just add water" emergency meal kits Doomsday preppers will want to ensure their Costco membership is up to date because it's a great place to stock up on all your favorite "just add water" meals.
Each $80 box comes with 15 pouches containing 28 servings of your favorite meals, including granola with milk and blueberries, scrambled eggs with bacon, lasagna with meat sauce, chicken and dumplings, and beef stroganoff with noodles.
With a 30-year shelf life, Costco alleges the meals will still taste amazing three decades after you've purchased them. Of course, if the world is ending, you probably won't be too worried about how your emergency meals taste.
3. Ghillie suits Whether you're hoping to hunt a deer or just capture it with a telephoto lens, a ghillie suit will keep you hidden.
Costco's Natural Blind 3-piece Deluxe Ghillie Suit has a breathable camo mesh lining and you can customize the strings and 3D camo strips to your desired length and bulk. Available in either M/L or L/XXL, this $50 set includes a jacket, pants and a storage bag.
We're not entirely sure what the storage bag is intended for, but we do hope it's snacks to keep you from getting hangry while you're lying in wait.
2. Caskets The median cost of a funeral is $7,848, according to the 2021 National Funeral Directors Association.
Funerals are a huge expense, so why wouldn't value-seekers check if they can get a better deal on a casket at their go-to retailer? With an assortment of colors, materials and prices, Costco's caskets are available in most states.
As for the final nail in the coffin, if you're waffling on pulling the trigger, shipping is included in your purchase of a casket. This means Costco will ship this item directly to your desired funeral home.
1. Urn sets The same study from the National Funeral Directors Association reveals that the median cost of a funeral with cremation is $6,970.
So if your loved one's wishes were to be cremated rather than interred, you can pick up one of Costco's lovely urns to keep them with you always.
With several different designs all under $100, you can pick a jar that fits your dear one's personality and interests or your home decor. Whether that's a Grecian-style blue, a somber multi-color hummingbird or a surfboard on the beach at sunset is up to you.
Sponsored
Follow These Steps if you Want to Retire Early
Secure your financial future with a tailored plan to maximize investments, navigate taxes, and retire comfortably.
Zoe Financial is an online platform that can match you with a network of vetted fiduciary advisors who are evaluated based on their credentials, education, experience, and pricing. The best part? - there is no fee to find an advisor.