1. Half-sheet cakes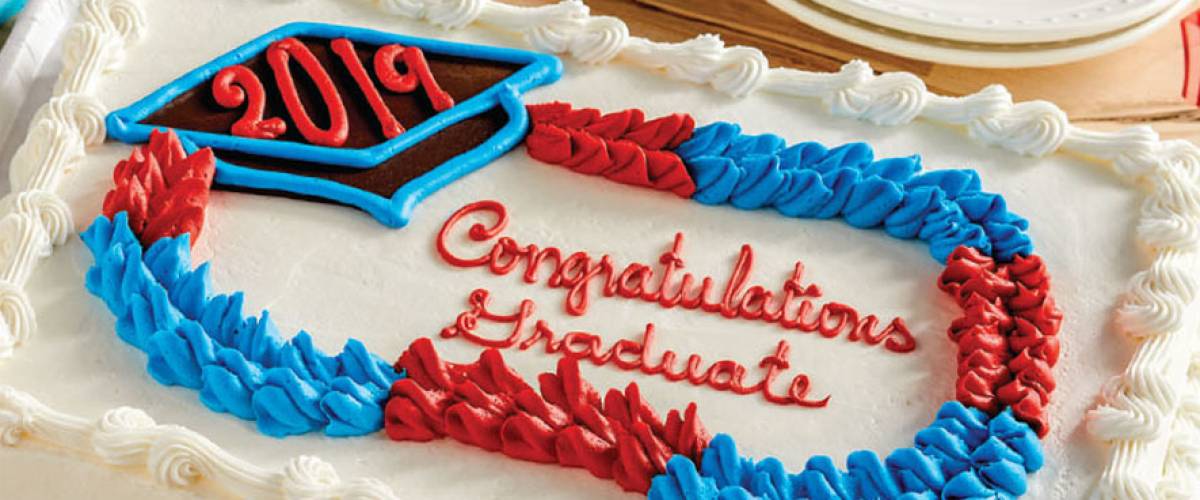 Add Costco's iconic half-sheet cakes to the growing list of things COVID-19 has canceled this year.
The warehouse chain shelved these sweet slabs in the spring. A staple at birthday parties, the half-sheet cakes were an inexpensive way to feed around 50 people a pop. The company informed Delish that it has no immediate plans to revive the fan favorite.
Instead, Costco has been directing people to its 10-inch round cakes, which serve about a dozen people, as a more suitable option for today's socially distanced gatherings.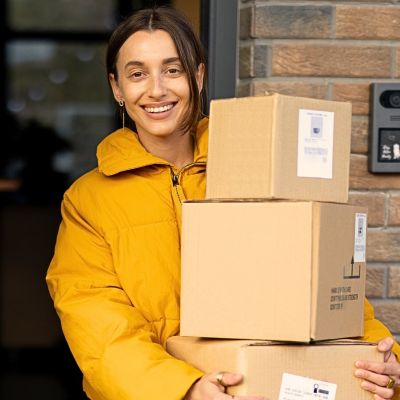 Capital One Shopping's browser add-on automatically applies coupon codes as you shop online. It's absolutely free – plus it takes only two clicks to install. Add the Capital One Shopping browser extension today and start earning discounts of up to 50% on the things you already buy.
Install for Free
2. Polish dogs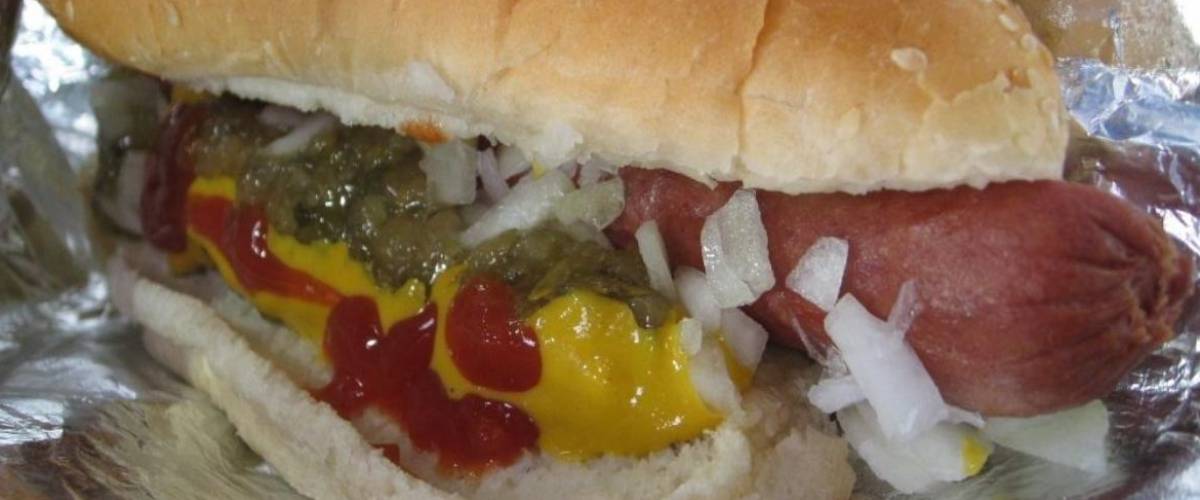 It came as a shock to us all. To make room for more healthy items on its food court menu, Costco got rid of its Polish dogs in 2018.
The decision outraged loyal customers, who took to Twitter to protest under the hashtag #SaveThePolishDog. Sadly, their efforts were in vain, and Polish dogs are still missing from the menu.
But don't fret, friends. You can still snag the regular, all-beef frankfurter, and Costco's $1.50 hot dog and soda combo is in no danger of disappearing any time soon.
3. Kirkland Signature Light Beer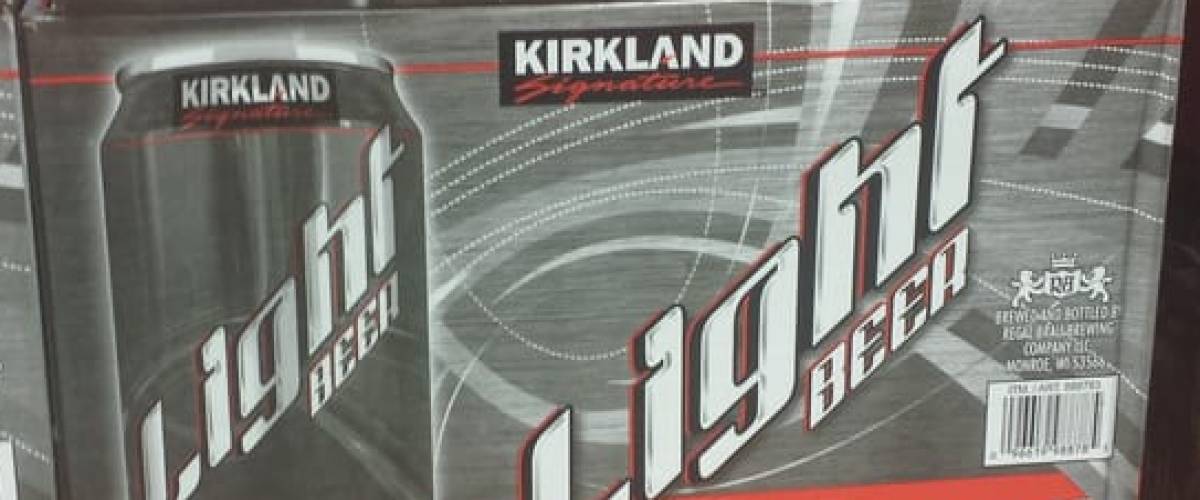 For better or for worse, Costco stopped production of its Kirkland Signature Light Beer in 2018.
The 48-packs sold for $22 — less than 50 cents per can. While the beer had a cult following of party-goers on a budget, it certainly had its critics as well.
One reviewer on RateBeer famously compared the brew's smell to a "urine-soaked diaper sitting on a piping-hot radiator." With feedback like that, it's no surprise Costco didn't keep it around.
Although the light beers are long gone, you may still be able to grab a $20 craft-brewed variety pack with pale, blonde, brown and India pale ales.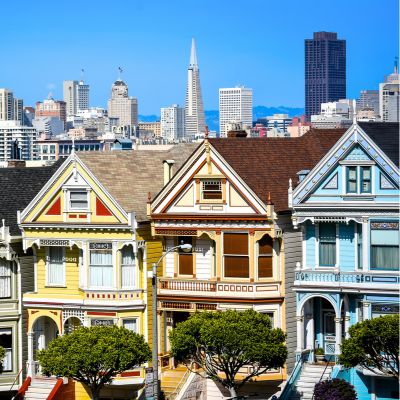 Believe it or not, you don't need millions, or even hundreds of thousands to invest in real estate. Arrived is an online platform where you can invest in shares of rental homes and vacation rentals without the headaches of being a landlord.
Learn More
4. All American Chocolate Cake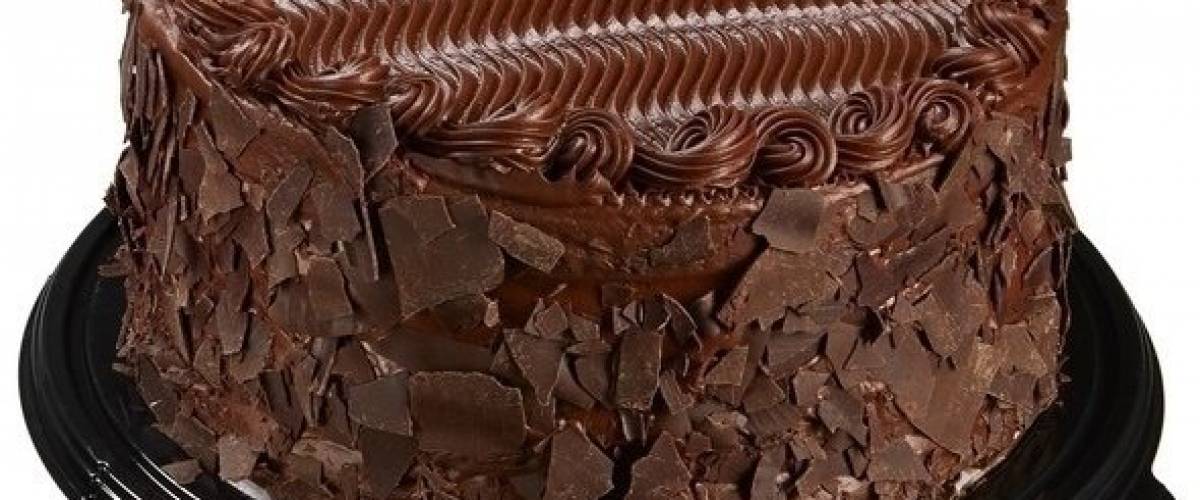 This glorious mountain of rich, chocolatey goodness was abruptly abandoned by Costco without explanation, leaving customers confused and distraught.
The four-layer chocolate cake was packed with frosting and garnished with chocolate shavings. No one knows why Costco stopped making it, only that it vanished some time in 2019 and now remains the stuff of legend.
The loss even inspired a petition on Change.org, which garnered more than 3,000 signatures.
If you're ordering anything from Costco online, be sure to use Capital One Shopping to compare prices and secure the lowest price available..
5. Hand-dipped ice cream bars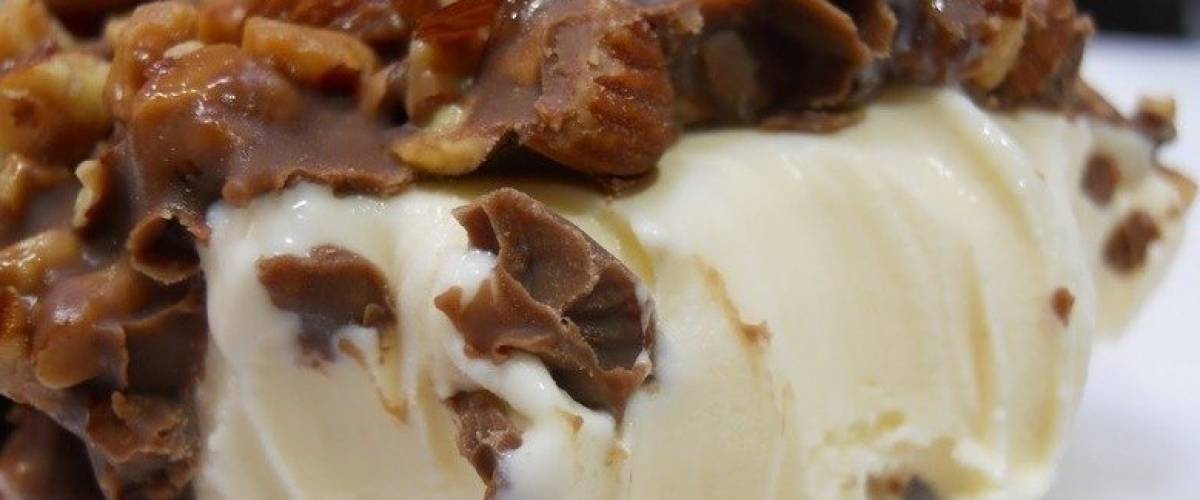 Costco got rid of this delectable dessert way back in 2013, but seasoned shoppers remember it well.
The vanilla ice cream bar, dipped in chocolate and encrusted in toasted almonds, sold for only $1.50 at the food court.
Some speculate that rising almond and dairy prices may have prompted Costco to remove the treat from its menu, although the company has been known to sell at a loss with its roast chickens.
You could also find Kirkland Signature vanilla almond ice cream bars in the freezer section, but fans of the food court version claim they simply couldn't compare.
6. Roundup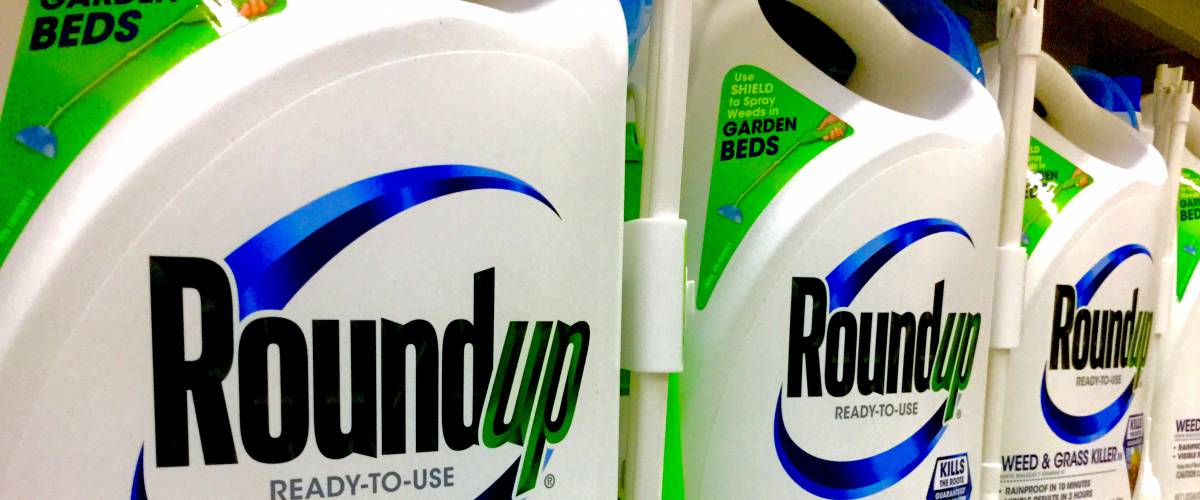 A Change.org petition with over 85,000 signatures may have led Costco to drop this Mosanto-owned weed-killer from store shelves.
Founder of Moms Across America, Zen Honeycutt, created a petition calling for the retailer to drop Roundup, following billion dollar lawsuits that claimed the herbicide caused cancer. Honeycutt announced on her website that she had confirmed with three people from Costco headquarters that Roundup would no longer be sold in American warehouses.
Bayer, the company that owns Monsanto, maintains that Roundup is safe to use. Yet the World Health Organization classifies Roundup's active ingredient, glyphosate, as "probably carcinogenic to humans," and numerous U.S. cities have either banned or restricted the substance.
7. BBQ beef brisket sandwich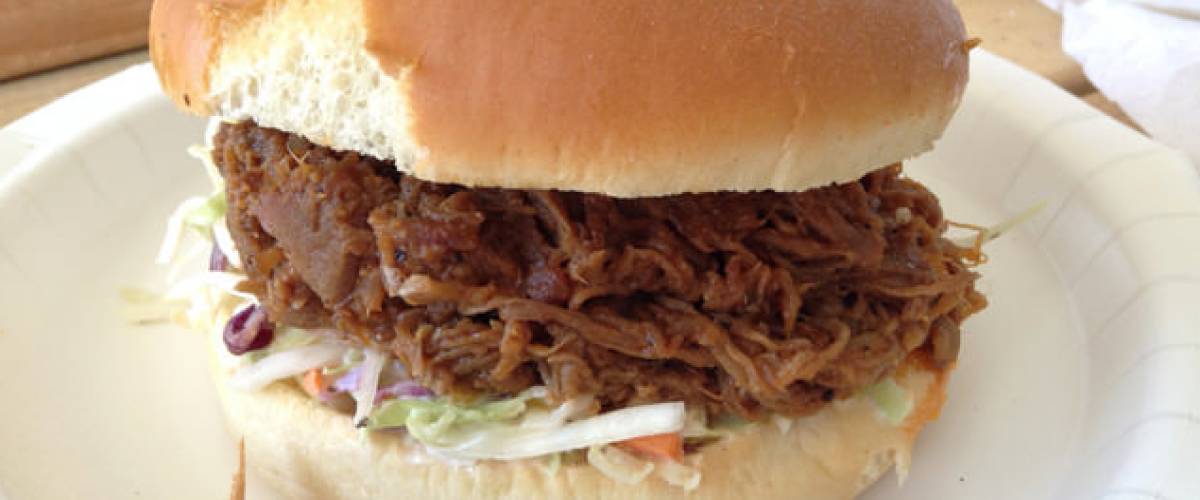 Although this food court favorite was only available at select Costco locations, fans grieved when the retailer swept grease aside to make room for healthier meals.
The sandwich was crammed with juicy beef dripping in sweet BBQ sauce and topped with a creamy coleslaw. At $4.99, however, it probably didn't get the same following as cheaper items on the menu.
Fortune reported in 2018 that "at least some" warehouses had dropped the BBQ beef brisket sandwich, however Kitchn suggested in 2019 that it occasionally resurfaces as a seasonal item.
8. Chocolate frozen yogurt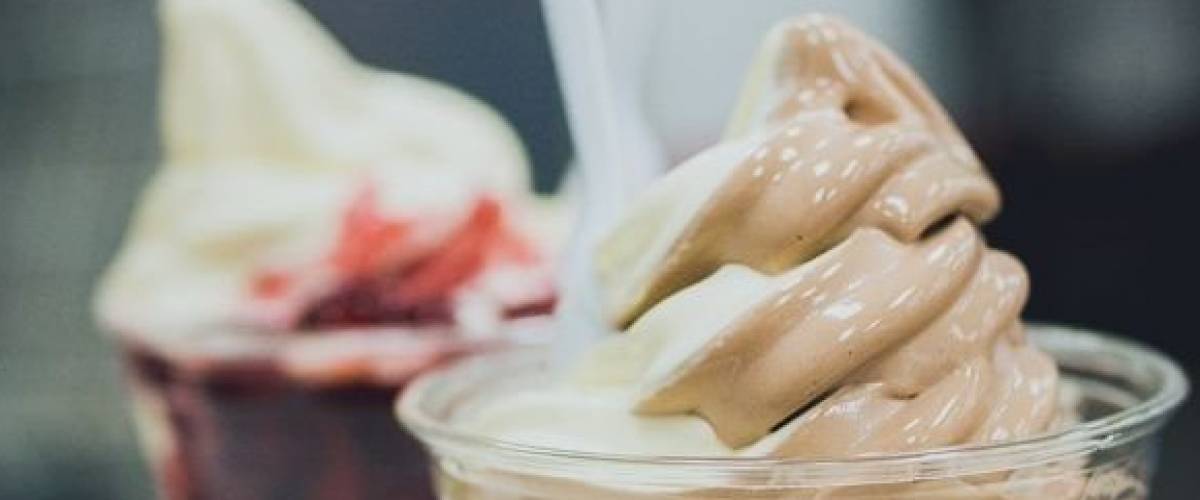 Costco's chocolate frozen yogurt was another item that didn't make the cut when the warehouse was revamping the food court menu, though you can still get vanilla.
San Luis Obispo's The Tribune first reported in 2018 that a Costco in the California county had discontinued the chocolate yogurt and it seems as though other locations followed.
Despite the 300 petitioners on Change.org who have refused to accept the transition, Costco doesn't seem to plan on bringing it back.
Costco apparently swapped this tasty treat for a healthier option: an acai bowl with banana chips, granola, blueberries and strawberry slices.
9. Kirkland Signature Turkey Burgers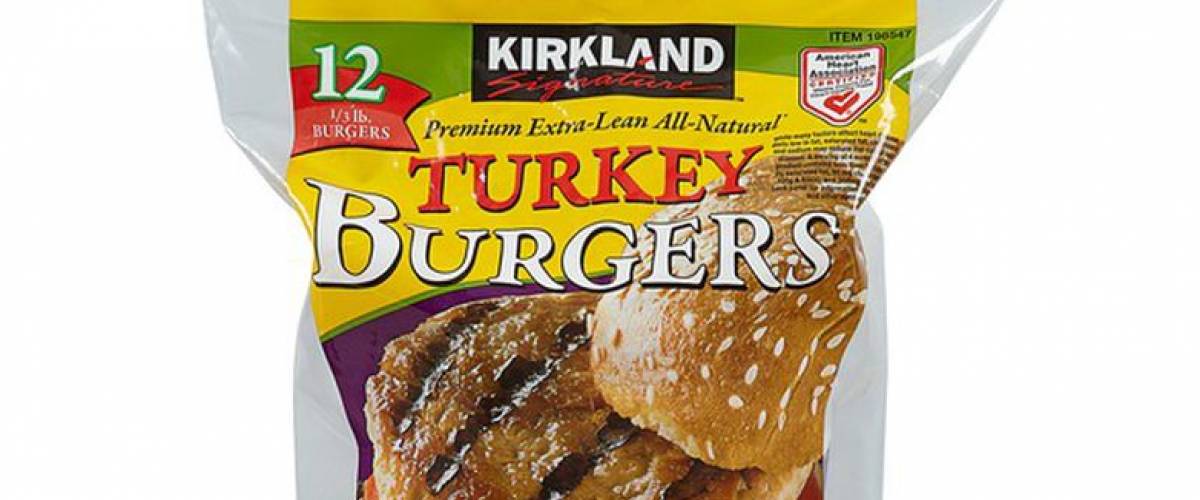 The same year that Costco cleared many fattening items from its food court menu, it also removed this healthy item from its store shelves.
The extra-lean turkey patties, at only 200 calories each, were a welcome alternative to beef and a popular choice for customers looking to drop a few pounds.
A concerned citizen began a petition on Change.org to bring it back, but there has been no word on the turkey burgers' return.
Thankfully, the reviews for the Columbus turkey burgers currently sold at Costco have been pretty positive.
10. Kirkland Signature American Cheese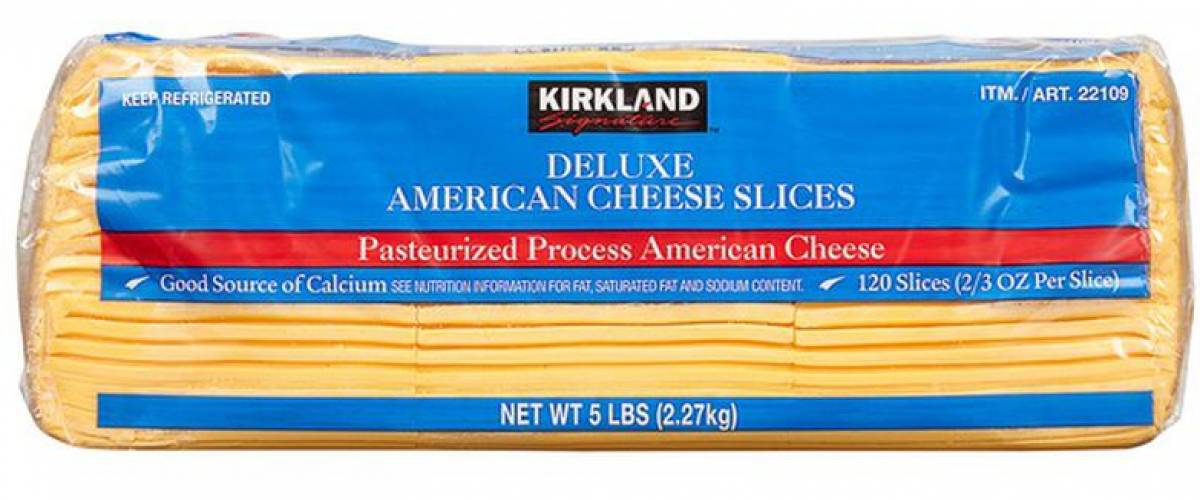 Millennials are speedily killing off American cheese, so it comes as little surprise that Costco discontinued this Kirkland Signature product.
Unlike the still-popular Kraft Singles, Kirkland Signature cheese slices weren't individually wrapped. Consumers disagreed about whether the convenience would be worth the wasteful packaging.
Many felt that the store brand product beat its name brand competitor in taste, but in the end Kraft has survived where Kirkland has not.
"Sales were dropping on the KS stuff," writes Costco Panda, a self-professed insider, on Reddit. "Down several million dollars a year. Made more sense to increase our purchase volume from Kraft and, in turn, get a better price."
11. Fresh made gelato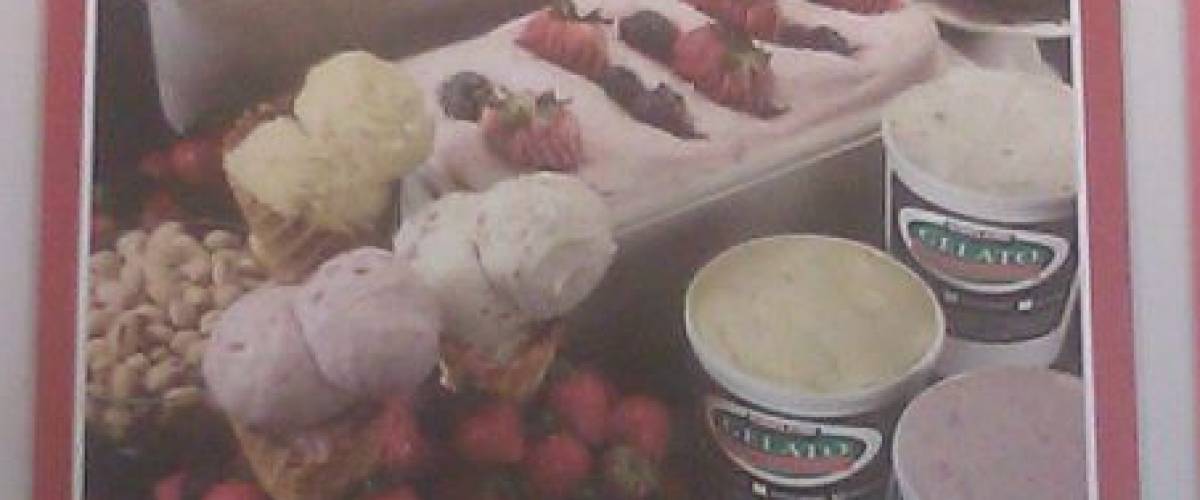 Some of you may remember this one, depending on whether your Costco food court offered it.
Some locations served gelato in flavors like strawberry, chocolate, stracciatella, pistachio or mixed berry, costing $1.50 for a three-scoop waffle cone and $4.99 for a quart to go.
A petition on Change.org (with over 100 supporters) says Costco stopped offering gelato in 2015. CellSalesThrowaway2 on Reddit claims the food court favorite was just a trial offering on the menu that was deemed a failure and removed after a year or so.
12. Kirkland Signature 5-Pocket Jeans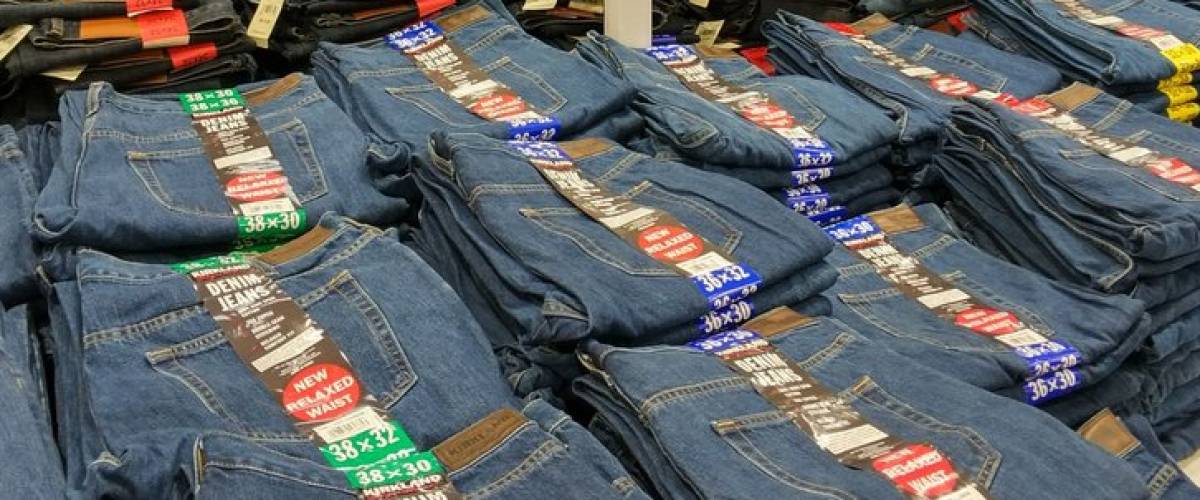 In 2016, Costco briefly discontinued its Kirkland Signature 5-Pocket Jeans for men and then reintroduced them with "design improvements."
However, fans of the original "dad jeans" were not pleased with the changes. A customer posting on Reddit argued the newer version was a poor substitute because of its thin material and different fit and design.
Costco seems to have canceled production of these jeans entirely (possibly replacing the Kirkland Signature brand with Urban Star), according to dozens of distraught commenters on Facebook.
Costco still carries Kirkland Signature Men's Jeans; however, reviewers on the store's website still fondly remember the 5-Pocket version.
13. Cuddle With Me dolls In 2009, Costco stopped carrying a Cuddle With Me doll that customers found racially offensive.
The dolls came in three different ethnicities — Caucasian, African American and Hispanic — and each was accompanied by a plush panda or monkey. A Costco member in North Carolina filed a complaint regarding the African American doll, which was paired with the monkey and a banana and wore a headband with the label "lil' monkey."
Costco immediately pulled all of the sets that included the plush monkey out of its stores. Although the other versions were available for a while, Costco seems to have banished the collection entirely.
14. Kirkland Signature Performance One golf balls Costco's known for its lenient return policy, but when a relaunch of its Kirkland Signature Performance One golf balls failed to meet the mark, the retailer ended up axing the product entirely.
The golf balls initially rolled out in 2016. Customers were delighted, but Acushnet Holdings Corp., owner of golf ball maker Titleist, was less so. The corporation claimed Costco's product violated Titleist patents, and the two companies battled it out in a lawsuit.
The case was settled in 2018, and Costco pulled back its original product. The wholesaler debuted a new version of its Performance One golf balls soon after — however, plenty of customers complained about its lack of durability. Costco refunded buyers for both the product and shipping costs, even without returns.
It's unknown whether the big-box giant plans to revamp and re-release the Performance One product once again. For now, the Kirkland Signature Three-Piece Urethane Cover Golf Ball Performance Plus is available.
15. Threatened seafood An eight-month Greenpeace campaign helped convince Costco to launch a sustainable seafood policy in 2011 — and drop several wild-caught species from its seafood section.
"Costco must use its massive buying power to leverage positive change in our oceans," the environmental group wrote. Greenpeace says its "Oh-No-Costco" campaign garnered more than 100,000 signatures.
The retailer no longer sells wild seafood species "that have been identified at great risk," such as Atlantic cod and halibut, shark and Bluefin tuna. In 2019, Costco added some varieties of wild salmon to its list as well.
16. Chaokoh coconut milk Several retailers, including Costco, dropped Chaokoh coconut milk from shelves recently, after PETA accused the brand of using coconuts harvested through monkey labor.
PETA investigators claimed that Thai supplier Theppadungporn Coconut Co. sourced its coconut milk from facilities and farms using caged monkeys. The company denied the allegations, telling USA Today that its suppliers have signed memorandums of understanding that there's no monkey labor at their farms.
In a letter to PETA's president in September 2020, Costco Vice President of Corporate Food and Sundries Ken Kimble said the wholesale club was investigating its suppliers but would pull the product from store shelves for the time being.
The company has since issued no updates on whether it will resume selling the controversial brand.
17. Eggs from caged chickens In 2020, Costco hatched a plan to only sell cage-free eggs in its stores across the globe as part of its animal welfare policy. However, it might take a few years to get there, depending on suppliers.
As of the 2020 fiscal year, 93.2% of the wholesaler's eggs in U.S. stores were cage-free, but Costco has already achieved its 100% goal in France, Iceland, Spain and the U.K.
You can check your egg cartons for the cage-free certification before you purchase them. Kirkland Signature Organic Large Brown Eggs and Kirkland Signature Liquid Egg Whites are among the available cage-free Costco products.
18. Costco-branded cookbooks For over a decade, Costco used to publish and distribute its own handy cookbooks for members on Thanksgiving weekend, but it discontinued the tradition in 2015.
The Costco Way cookbooks were replaced by recipes straight from suppliers in the "Farm to Table" section of the Costco Connection e-zines, which get released each month.
The blogger behind The Costco Connoisseur was less than pleased by the swap, writing, "The only polite word that comes to mind to describe this is: LAME."
In case you haven't held on to your old copies, Costco cookbook devotees can still find archived copies by searching "Cooking the Costco Way" on the Costco Connection website.
19. Kirkland Signature milk chocolate peanut butter cups Costco customers claim the Kirkland Signature peanut butter cups were good enough to rival Reese's.
As one satisfied Amazon user put it: "Kirkland brand nails it. The peanut butter is super creamy. There is just the right amount of chocolate. This decadent marriage of chocolatey, salty creaminess is almost too good to be real. DO NOT have these in the house if you are on a diet."
However, the beloved product is no longer listed on the store website, and fans bemoan that they're no longer offered in stores either.
20. Kirkland Signature frozen four-cheese ravioli This tasty instant pasta, stuffed with ricotta, asiago, parmesan and Grana Padano cheeses, were definitely a hit with customers, judging by the irate Facebook comments demanding its return.
Food blogger MelanieCooks declared the product tasted "just as good as the cheese ravioli in Italian restaurants" and that she wouldn't be surprised if restaurants were serving the Kirkland Signature pasta at inflated prices.
No formal announcements were made regarding the ravioli's regrettable departure, but the product isn't listed on the Costco website, and customers say it's been a long while since it was offered in-store.
21. Palmetto Cheese Costco reportedly pulled Palmetto Cheese from shelves last year after brand owner Brian Henry made a public Facebook post attacking a popular protest group.
The Post and Courier reports that the pimento cheese would no longer be carried in more than 120 U.S. Costco stores, and one Myrtle Beach location says the item has been discontinued and would not be re-ordered.
Costco has yet to comment on the product being removed. Henry told the news outlet that "Costco rotates items in and out during the course of the year. They will occasionally add and drop products as a matter of normal business ... We remain optimistic that Palmetto Cheese will be back on the shelves in the not too distant future."
Henry made a public apology in September 2020 and said the company would be rebranding "to be more sensitive to cultural diversity," according to MyrtleBeachOnline.
22. Kirkland Signature body lotion This popular product was probably phased out sometime in 2017 and plenty of displeased customers took to Facebook to request its return.
Made with plant extracts and lightly fragranced, the Kirkland Signature body lotion was a go-to for shoppers with dry and sensitive skin. "What's it going to take Costco? I'll never get through winter without this terrific body lotion. Bring it back!" pleads Lilia A. Chacon on the social media platform.
The warehouse chain has no plans to bring the body lotion back to U.S. shelves in the near future, claiming it didn't meet inventory sales targets. However, if you're planning on making a trip across the border at some point, you can grab the product from a Canadian store.
23. Studded tires Costco stopped selling this type of snow tire in stores across the U.S. (except for Alaska) back in 2007 for environmental reasons.
While studded tires certainly make it easier to drive on icy streets, they can also cause serious damage to roads.
"Many manufacturers are moving away from studded tires because of the road damage they cause," Costco's corporate tire buyer Pat McClintock told The Spokesman-Review. He added that the studded tires could damage other tires during shipping, plus they didn't sell as well as they used to.
24. MyPillow products Several big box retailers cut ties with MyPillow this year and CEO Mike Lindell blames "cancel culture".
An online petition requesting Amazon, Walmart, Costco, and Bed, Bath & Beyond to stop selling the bedding maker's products has garnered over 110,000 signatures
Costco hasn't commented on the removal but other retailers like Bed Bath & Beyond have pointed to declining sales when explaining their decision to drop MyPillow products from store shelves.
25. Pampers diapers Diapers are a big expense for parents, and it makes sense that they'd want to stock up on this essential in bulk. Unfortunately, Costco doesn't make it easy to get large quantities of certain brands of diapers.
In August 2021, Costco ran a members-only sales event that limited the amount of Kirkland brand diapers that each customer was allowed to buy.
At the same time, an S.O.S went up on a Facebook group for Costco customers saying that they'd seen the "this product will be discontinued" star on the price tags of all Pampers brand diapers, according to Eat This, Not That.
Now, there are a number of baby hygiene products available on the Costco website, like baby wipes and pull-ups, but the only remaining diaper options are specifically Huggies or Kirkland, both of which are manufactured by Kimberly-Clark.
While they may not be the exact same product, it seems that Costco is sticking with the goods from that manufacturer only. There is no sign of Pampers anywhere on their website these days, and the brand may be gone from the warehouse shelves for good.
26. Kirkland Mediterranean blend oil Kirkland's Mediterranean blend of cooking oil was apparently so popular that when it was discontinued in early 2021, foodies started a Reddit subthread about how to recreate it in their own kitchens.
This blend, a mixture of canola, olive and grapeseed oils, has a smoking point of around 400 F, making it suitable for both cooking and in salad dressings. This versitility was part of the reason customers loved it.
Costco shoppers might be used to the "now you see it, now you don't" merchandising strategy of the bulk store, but Costco hasn't addressed publicly why they decided to stop carrying it.
While Costco's website still offers a three-liter container of Kirkland pure olive oil and many other brands besides, the customer who wanted this particular blend will be left with more questions than answers.
And perhaps a messy kitchen as they try to figure out the right recipe for themselves.
27. Cigarettes To get your nicotine fix from Costco these days, you'll only find cigarettes through their online Business Center delivery, which supplies smaller businesses with their inventory.
But it's not totally news that you can't find these items on the shelves lately — Costco has been slowly decreasing the number of U.S. stores that carry them for years.
A 2016 article by The Street reported that Costco started pulling tobacco products from their shelves a few years earlier, without any public fanfare.
A spokesperson for the company, speaking on an analysts' call, said, "Tobacco is a very low-margin business, tends to have higher theft and is labor intensive in some cases (due to local municipality regulations) — further, we felt we could better use the space to merchandise other items."
They never announced their decision publicly as press releases cost too much money, says the spokesperson.
The Street says that in 2016, there were 488 Costco stores in the U.S., but only 189 of them carried cigarettes. They now have 568 U.S. stores, and likely even fewer are carrying tobacco products in 2022.
28. Cinnamon sugar pretzels The food court at Costco is the stuff of legend, with a perennial fan favorite being, of course, the hot dog and soft drink combo for $1.50.
An item less talked about but still greatly missed is Costco's soft pretzel, specifically the cinnamon sugar kind. They sold for one dollar and were evidently replaced by the churro, according to Mashed.
While they have already been off the menu for a few years, fans continue to mourn their loss, and seem to vastly prefer them to the churros that were added to the menu instead.
One potential reason for their disappearance is the recent U.S. trend over the past several years toward promoting healthier foods. An entry for the dessert pretzel on My Fitness Pal says it has a whopping 554 calories and 77% of the average person's daily recommended intake of carbohydrates.
But since the pretzel was replaced with the churro — not exactly a healthier option — it also could have come down to cost. Costco often watches the items that aren't selling as much as they would like, and churros are easier and cheaper to produce than those delicious twisty treats.
29. Kirkland Signature comté cheese This delightful French cheese might be Costco's version of the Polkaroo — sometimes you see it, sometimes you don't.
While it appears to be offered by different grocery delivery apps such as Instacart or Burpy as part of their wholesale service, Costco does not list it with their in-store inventory.
The cheese itself, which hails from the Franche-Comté region of France, is made from unpasteurized cow's milk and is aged in the caves of the Alps for anywhere between four and 24 months.
The lack of pasteurization might have been the cheese's downfall, as the CDC has previously issued a caution to the public about the risks associated with ingesting raw milk products, including some cheeses.
Maybe the risk was part of the attraction, as a Change.org petition from an upset fan began circulating in 2018, wanting this product back on store shelves. While the petitioner claimed victory, there is no evidence that the cheese actually reappeared.
30. Kirkland Signature cinnamon roll protein bars You can get all kinds of protein bars at Costco, and even some tasty keto-friendly options if you shop online, but there's one special bar that's missing from the shelves.
Unfortunately, the Kirkland Signature cinnamon roll-flavored protein bars — named by Mashed as "the best tasting protein bars Costco has ever sold" — have disappeared from the store.
There are still Kirkland Signature protein bars in flavors like chocolate brownie, peanut butter chocolate chunk, and cookies and cream, but customers say they fall a little flat in comparison.
The 2020 review by Mashed says that the chocolate flavor has an unpleasant aftertaste, and while it's probably a coincidence, Costco's website mentions that the recipe for their bars recently got a refresh.
Their ingredient list promises four grams of fiber, five grams of sugar and 21 grams of protein per bar, as well as erythritol in the chocolate they use — which apparently has little to no aftertaste, but one Redditor who used it as part of their keto diet described its flavor as a "chemical fart."
It seems it was only the cinnamon roll flavor that you could eat all day long, and they are nowhere to be found.
31. Food court combo pizza In the beginning of the pandemic, Costco shut down their food court. They've since been able to re-open, to the gratitude of many shoppers, but one item that did not return for the reopening was their combo pizza.
The combo, which was topped with veggies, sausage and pepperoni, satisfied both hunger and your wallet, only costing about $2 per slice.
It was so beloved by the Costco customer community that a couple petitions began circulating online in an attempt to bring the delicious combo back.
According to a former food court manager on Reddit, Costco initially turfed the offering because they were doing everything they could to cut costs, and the quality of the vegetables they were getting was not up to par.
The manager also believes it's only a matter of time before the pizza comes back for an encore, but so far the menu has remained combo-free.
32. Parmigiano Reggiano cheese wedges Sure, the pre-grated stuff is convenient, but have you ever had your pasta the traditional Italian way, preparing your Parmigiano Reggiano right at the time of cooking?
Once grated, parmesan cheese quickly loses its flavor, so the jarred, made-by-Kraft option that Costco currently sells doesn't even qualify for top parmesan cheese status.
The removal of this product might be due to supply chain issues, as some hopeful Redditors brought up in a thread about the disappearing cheese, but it has not returned to the shelves of the warehouse yet.
Unless you're willing to pony up $950 for a 72-pound wheel of it, you can no longer find the wedges at Costco.
But, you can still sign up for Business Center delivery, if you're willing to buy at least 10 pounds of it at a time.
Sponsored
Kiss Your Credit Card Debt Goodbye
Millions of Americans are struggling to crawl out of debt in the face of record-high interest rates. A personal loan offers lower interest rates and fixed payments, making it a smart choice to consolidate high-interest credit card debt. It helps save money, simplifies payments, and accelerates debt payoff. Credible is a free online service that shows you the best lending options to pay off your credit card debt fast — and save a ton in interest.