Property values in a pickle
When Peterson slammed the sport in a petition obtained by the New York Post, she wrote: "The endless racket threatens the fragile ecosystem and our community's prestige."
The venture capitalist's wife allegedly claimed the sport — with its constant "pop-pop" — is damaging home values within a 500-foot radius of pickleball courts, with prospective buyers "deterred by the unyielding noise."
It turns out Peterson has since been called out online for hypocrisy after it was revealed she was trying to sell her $36 million mansion in the area — which allegedly features its own outdoor pickleball court.
There's no hard evidence pickleball is damaging property values although there have been plenty of lawsuits against homeowners associations, cities and counties complaining about the noise.
Jaye Gleyzal took her HOA in Sea Cliff, Carlsbad to court — attempting to ban pickleball from the community tennis courts and get $300,000 in damages for the distress she has experienced from the noise, according to a KBPS report.
"I would get these splitting headaches," Gleyzal told KBPS. "And then, my blood pressure started going up, and this was the only consistent irritation in my life."
Her lawyer Nicholas Caplin said his firm has handled multiple disputes through the state of California and "obtained outright bans on pickleball" as well as "money damages."
With legal disputes and your property value potentially at stake, homeowners may want to think twice before installing a pickleball court in the backyard.
But it's important to note that not all real estate professionals preach against pickleball, with some suggesting having a court at your home or nearby is a bonus in today's housing market.
"I've been selling real estate for over a decade," Jay Granieri, a broker with ONE Sotheby's International Realty in Fort Lauderdale, told the New York Post. "I've never had anyone ask me about tennis, but I have had people ask me about pickleball. That's got to say something."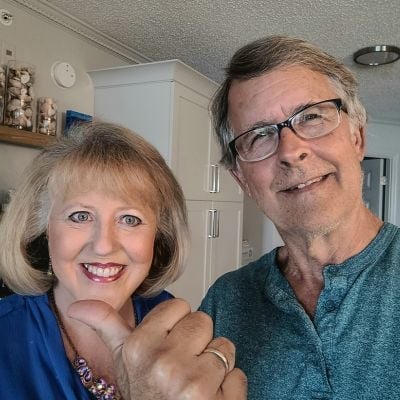 A big dill for health care
But it's not just that the noise of pickleball is causing some Americans mental and physical distress, the sport has also led to a surge in injuries and health care costs.
Americans are expected to spend between $250 to $500 million in costs tied to pickleball injuries this year, according to a UBS analyst note obtained by Bloomberg.
The analysts expect the number of pickleball players to jump by 150% to 22.3 million this year, with about one-third of "core players" — those who play at least eight times a year — being older adults.
Unsurprisingly, it's those players (aged 60 and older) that the analysts expect to suffer the majority of injuries — mainly strains, sprains and fractures, particularly to the wrist and lower leg.
In total, the analysts expect pickleball to lead to 67,000 emergency department trips, 366,000 outpatient visits, 8,8000 outpatient surgeries, 4,700 hospitalizations and 20,000 post-acute episodes this year — at a cost of approximately $377 million.
"While we generally think of exercise as positively impacting health outcomes, the 'can-do' attitude of today's seniors can pose greater risk in other areas such as sports injuries, leading to a greater number of orthopedic procedures," the UBS analysts wrote in June.
There are ways to prevent pickleball injuries — and avoid the hefty health care price tag that may come with them. Make sure you have the right equipment, that you warm up properly before playing and you've given yourself the necessary fuel and hydration.
It's also worth talking to your health insurer to seek out extra information on injury prevention and health management while enjoying the sport.
Sponsored
Follow These Steps if you Want to Retire Early
Secure your financial future with a tailored plan to maximize investments, navigate taxes, and retire comfortably.
Zoe Financial is an online platform that can match you with a network of vetted fiduciary advisors who are evaluated based on their credentials, education, experience, and pricing. The best part? - there is no fee to find an advisor.