See the Site Bill Gates Is 'Obsessed' With. You Will Be, Too
Dollar Street imagines the world as a street, where homes are lined up by income. Where would you be living?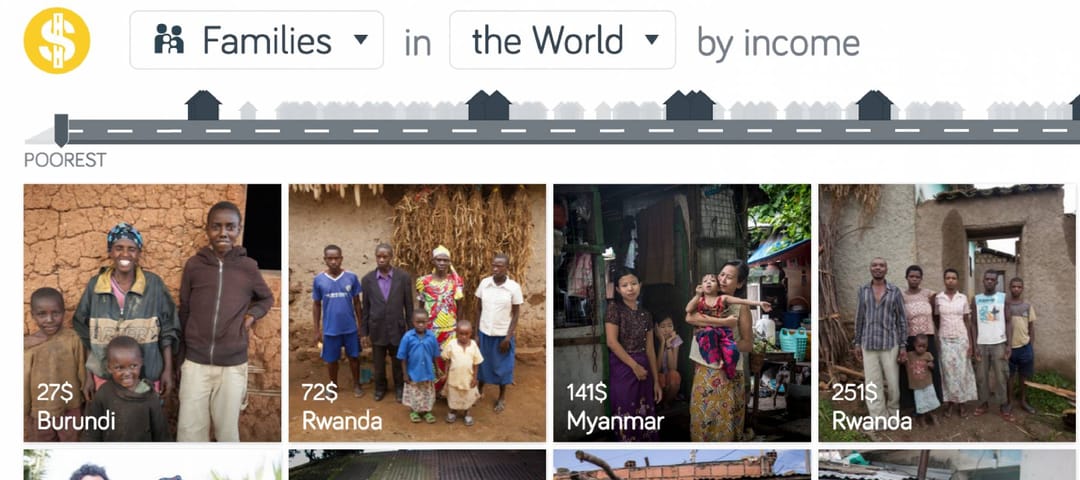 Anna Rosling Ronnlund / Dollar Street
Got five minutes? Take a look at a fascinating interactive website called Dollar Street that imagines a world where everyone lives on the same street, in order of income. The poorest live on one end, and the richest live on the other.
Billionaire philanthropist Bill Gates says he's "obsessed" with Dollar Street because of its power to deepen our understanding of the world and make it feel less overwhelming.