1. New Jersey Outbound moves: 69.5%
The grass is always greener outside the Garden State, as New Jersey retains its No. 1 spot for the third consecutive year.
Jersey has been one of the top 10 move-out states for United Van Lines for more than a decade. Retirement was the top reason people fled in 2020, followed by the desire to be closer to family, which accounted for more than a quarter of the state's outgoing movies.
Taxes could also be a major culprit — New Jersey has some of the highest in the country — though Reddit's bjorn2bwild says just about everything is incredibly expensive.
"We have high property taxes if you want to live in a decent area. School districts are very closely tied to municipalities, so if you want your kids to go to a good school, prepare to pay for it. Auto insurance, tolls, most goods and services are all very high."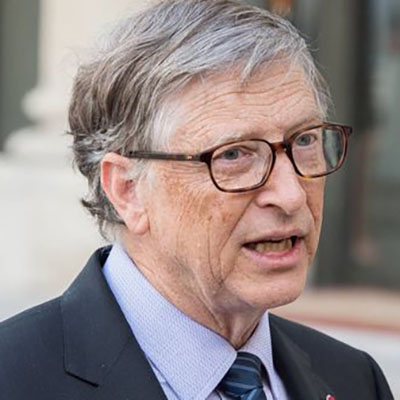 Bill Gates made a splash in 2017 when he bought $520 million worth of U.S. farmland, and he's continued to invest since. What's in it for Gates?
Read More
2. New York Outbound moves: 66.9%
Living in New York City is an infamous challenge, as the median home costs over $1.6 million and rent will run you around $5,100 per month.
And it's not just the Big Apple that will take a huge bite out of your paycheck. On a cost-of-living index created by the Missouri Economic Research and Information Center (MERIC), New York ranks fifth in the nation.
Andrew Wheeler writes on Quora that even upstate New York has become a lot pricier over the years.
"Albany was, for a time, a very desirable place to live," he says. "But then, in the early 2000s, things really started to disintegrate. The cost of living went up. A lot. Taxes went up. NYS income taxes went up as well as property taxes. And they've been on the rise since."
3. Illinois Outbound moves: 66.4%
Down one spot from last year's ranking, the Prairie State is known for Chicago, expansive farmland, the world's largest bottle of catsup and high taxes.
In 2020, Illinois voters rejected a ballot measure that would have raised the state's income tax rate — but it's more than just income tax that Illinoisans have to worry about.
As commenters like Michael Kong have suggested, education is one reason taxes are so high.
"I can say it has something to do with supporting the local school system," Kong wrote on Quora.
"Every year I receive a letter explaining where my property tax goes into. From the letter, I can see about $8,000 goes to the public school system, and another $2,000 goes to the community college."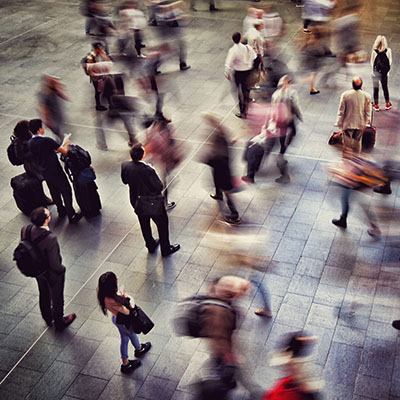 It seems like a tricky time to get into real estate, and being a landlord isn't as passive as you think. Look at these low-stress options instead.
Read More
4. Connecticut Outbound moves: 63.5%
Some may know it as the Nutmeg State over tales of peddlers selling fake nutmeg in centuries past. But today, people in Connecticut are losing their money to the state's over-the-top cost of living.
MERIC data shows everything is more expensive here, especially housing and utilities.
And despite its seaside appeal, Connecticut doesn't seem like it's retaining its retirees. More than 30% of the people who left wanted to retire somewhere else, competing with jobs for the No. 1 reason to move.
Another compelling reason: taxes. As in many states in the Northeast, residents can expect to lose a hefty chunk of their wealth to high income and sales tax. But as redditor jitz860 points out, "the real killer is the local property taxes."
"In a lot of other places there will be a county government that handles much of the local services," they write. "We have lots of tiny towns that each have their own police, fire, schools, snow removal, etc. Also, our cities aren't allowed to annex surrounding areas to diversify their tax base. That's why they are so broke."
How to Get a Mortgage.
Just break the mortgage process down into a few smaller steps. Here's how.
See Guide
5. California Outbound moves: 58.7%
The Golden State was new to the top 10 in the last United Van Lines survey, and this year it jumped up into the top 5.
While work was the primary reason to leave California, it was an even bigger reason to come. The land of Hollywood and Silicon Valley has an irresistible appeal.
However, the glamor comes with a price. California is the third most expensive place to live in the United States, beaten only by the District of Columbia and Hawaii on MERIC's list.
Reddit user missmommy_88 doesn't think the sunny weather and scenic beaches are worth it.
"Skyrocketing rent and mortgage prices, gas prices way above the national average, crazy high cost of living, excessive taxes, droughts that last for years, mandatory power outages for 'safety' purposes in many areas of the state, devastating fires and lack of insurance coverage for houses in those areas makes this place absolutely awful."
6. Kansas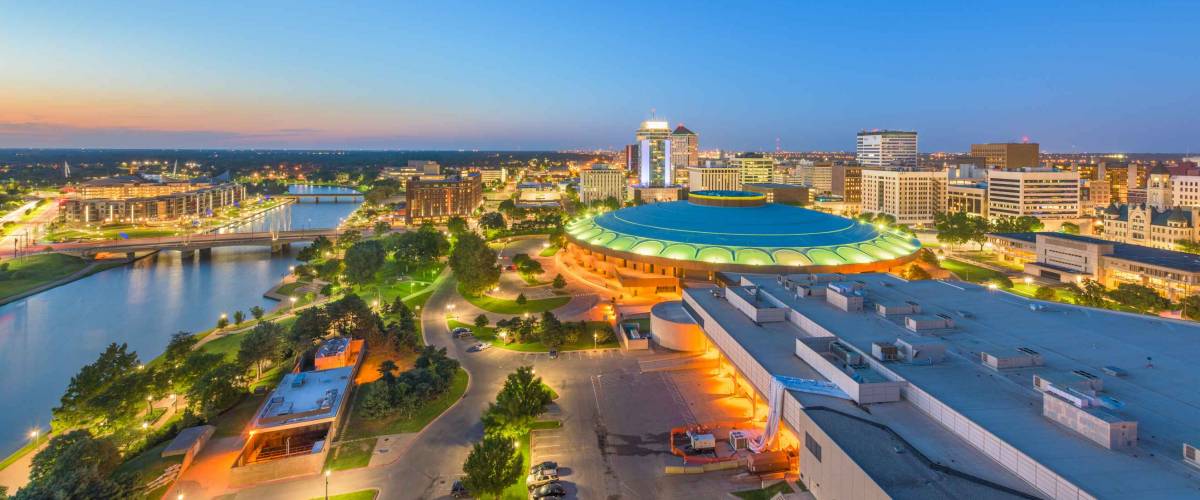 Outbound moves: 58.6%
As Dorothy said, "There's no place like home," but sentiment isn't keeping people in Kansas.
Close to half shipped out for work, while retirement and family were each factors for more than a quarter of those who left.
Though Kansas had the fourth-lowest cost of living in the country last year, according to MERIC, wages are low to match. You also get what you pay for when it comes to local culture.
Lindsey Bugbee on Quora finds Western Kansas an insular place without much character.
"Life is very slow-paced. People don't pay attention to the world outside because Kansas is a perfect bubble of safety. In effect, some towns feel no need to distinguish themselves from other places."
7. North Dakota Outbound moves: 56.7%
North Dakota's wide-open spaces are feeling even more empty these days.
While more than 56% of those who left did so for better job prospects, North Dakota's unemployment rate was the ninth lowest in the country as of November 2020. It seems finding a job isn't hard; it just might not be a job you want.
Modern_rabbit on Reddit says the laid-back atmosphere can come as a "culture shock" to newcomers, highlighting a "lack of public transportation, lack of style, lack of flavor, lack of air pollution (and) lack of seafood."
8. Massachusetts Outbound moves: 56.6%
This state has plenty to be proud of — the Mayflower, Boston Tea Party, Harvard — but it can't brag about its affordability.
People pay a premium to reside in Massachusetts, ranking sixth out of 52 regions on MERIC's cost of living index.
UebuNogami on Reddit offered one explanation for why Boston in particular is so expensive.
"There's not enough housing to satisfy the demand. Unions make construction extremely expensive, and a requirement for the developer to give away a certain number of units for next to nothing makes building anything but luxury housing unprofitable."
9. Ohio Outbound moves: 56.1%
"Why, oh why, did I ever leave Ohio? Why did I wander to find what lies yonder, when life was so cozy at home?"
The answer to that old song's query was work for close to half of those who left last year.
Wages in the state are a little below average, according to BLS, although as of November, unemployment in Ohio was one percentage point lower than the national average.
Redditor DJWLJR says turbulent weather could explain why Ohioans continue to head for the hills.
"It's too hot, or too cold, and not enough of spring or fall. The weather here is erratic and sometimes very extreme."
10. Maryland Outbound moves: 55%
It turns out retiring by the sea isn't for everyone — the Free State jumped up 10 spots from its position on last year's list.
Next to jobs, the second biggest reason to leave Maryland and its delicious blue crabs is retirement (26%). More than half the people leaving are 55 and older.
Why? Well, it's expensive to live in Maryland. The state ranks 7th out of 52 regions on MERIC's cost-of-living index.
The cost of housing in particular is well above the nation's average. According to Reddit user SugarfootsExpress, "the less money you want to spend, the longer you will commute."
"People work in the cities and tolerate commuting hours to live somewhere cheaper with better schools for their kids," they say. "If the balance bothers you, you'll have to find work in a more remote town or city, but you can expect that your salary won't be as high."
11. Pennsylvania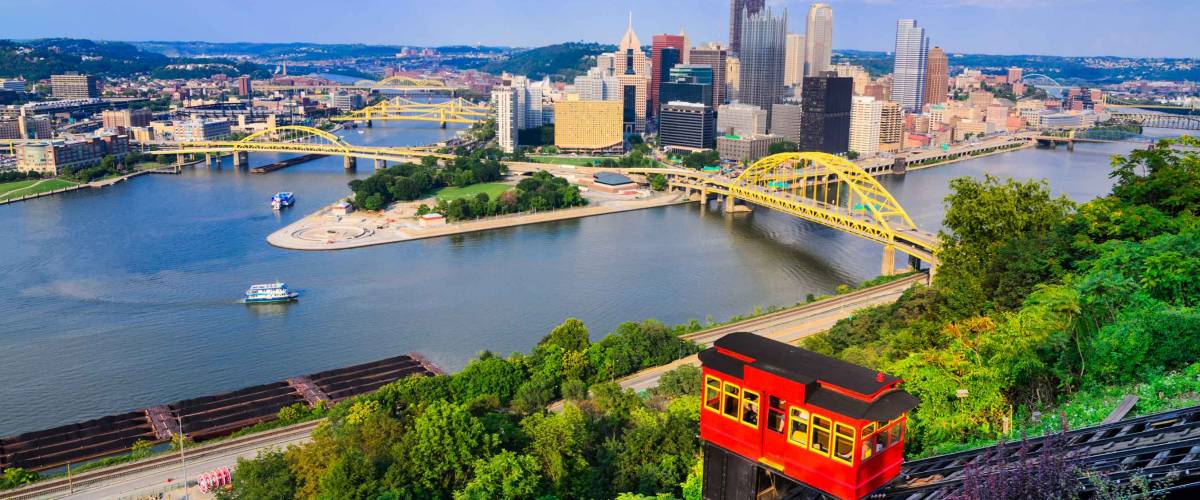 Outbound moves: 53.3%
More than a century ago, the man behind Hershey's chocolate chose to open his factory in Pennsylvania for its countryside beauty and bountiful farmland. He even built a town, Hershey, for his employees.
Life isn't as sweet for workers today.
The Keystone State moved up 11 spots from last year's United Van Lines list, with jobs being the top reason for leaving by a solid margin. Over the last decade, the state has lost tens of thousands of manufacturing jobs.
Christopher David on Quora loathes every part of the state they've lived in.
"My job relocated me to the Scranton area, where I made the grave mistake of purchasing a home. A very depressed and unkept area. While paying dirt-cheap taxes is a plus, the reverse of this is that there is little to no public upkeep and basic necessities, such as removal of storm damage and roadside cleanup, are nonexistent."
12. (tie) Indiana Outbound moves: 53.1%
Jobs were by far the biggest reason to leave Indiana, at over 57%.
At a glance, the state seems like a fine place to live. Unemployment is below the national average, and according to the MERIC it's one of the most affordable places in the country, especially when it comes to housing.
However, with a lower cost of living comes lower pay. The average worker in Indiana earns well below the national benchmark, and the minimum wage is stuck at the base rate of $7.25 per hour.
Redditor Sla963 says the tradeoff isn't worth it.
"Your salary won't be as high as it is on the coasts, because the cost of living is low. So if you save 10% of your salary, you're not saving as much money," they say.
"This matters because Indiana is not a tax-friendly state for retirement... There aren't many tax breaks for the elderly here, while there are lots of them in other states."
Types of Home Loans
A walkthrough on how to qualify for every major mortgage program.
See Guide
12. (tie) Virginia Outbound moves: 53.1%
Virginia is low on lovers these days.
The state's population is growing very slowly, as tens of thousands of residents depart each year. More than 55% of the people leaving the Old Dominion State were 55 or older, while fewer than 10% were between the ages of 18 and 34.
Jobs, family and (shocker) retirement were the top incentives to leave Virginia, while family was the top reason for inbound moves.
boognish83 on Reddit offered some other potential reasons to hit the road — or maybe not.
"Traffic is consistently terrible. I'm from Pittsburgh originally, and Norfolk actually changed the way I drive now. Flooding is pretty out of control in many areas. Also housing is pretty expensive for what it is; that might be everywhere, though."
14. Louisiana Outbound moves: 52.7%
Tourists come for Mardi Gras and cajun cuisine, but not everyone in Louisiana is celebrating.
Unemployment is a real problem — at 8.3% in November, it had the fourth-highest rate in the country — which explains why more than 72% of those leaving the Bayou State are doing so for work. Nearly one in five people in Louisiana is living below the poverty line.
Quora commenter Delani Lass adds that the weather in southern Louisiana will leave you drained.
"It is horribly hot in the summer. (100 degrees with 100% humidity). Summer lasts from April until September/October. It gets cold once a week for two whole days then it warms back up."
15. Mississippi Outbound moves: 51.9%
It's not just musicians singing the blues in Mississippi.
Over 71% of the people who left last year did so for work, which is almost 60 percentage points more than family and retirement, which were tied as the No. 2 reason for leaving.
Timothy Dunaway, a Quora commenter, says many of the people who stay in Mississippi have to look elsewhere for work anyway.
"Minimum wage is the norm at most non-factory jobs. Benefits are hard to come by as well. In my county alone, most workers have to travel out of state for decent jobs," Dunaway says.
On the other hand, people don't seem to mind the relaxed lifestyle, nor the quality of the state's health care.
16. Nebraska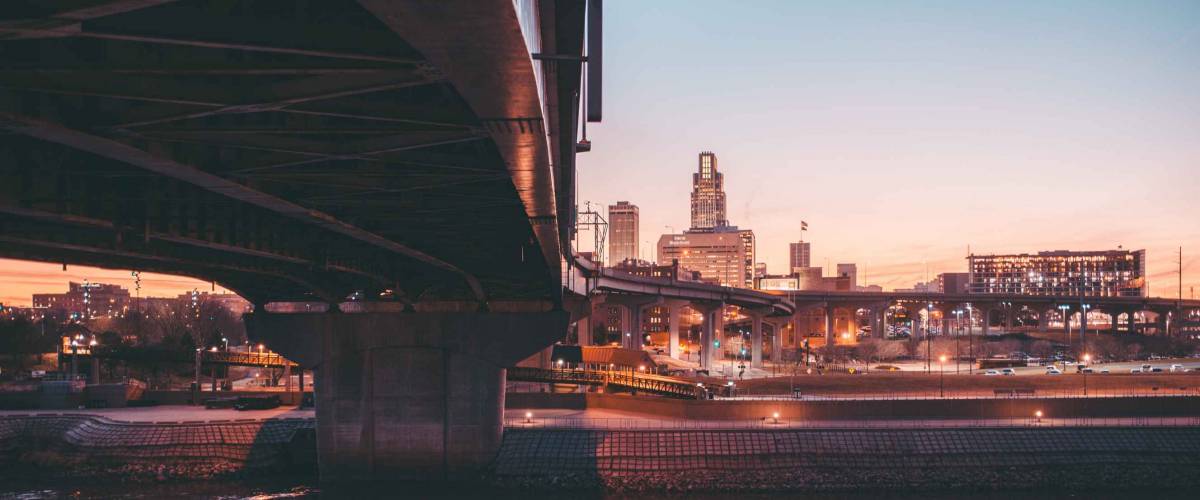 Outbound moves: 51.4%
In last year's study, Nebraska was gaining more people than it lost, but the story has flipped this time around.
Nebraska is often labelled a "flyover state," but the low-key lifestyle and affordable cost of living — the 15th lowest in the country, according to MERIC — make it a good place to settle down for Americans who don't mind staying under the radar.
"No one lives here because it's a destination," says Reddit user timthetoolmantooth. "We live here because we are hardworking people that like to keep most of what we earn."
Even so, making a living in the Cornhusker State isn't always easy. Close to 72% of the residents who leave do so because of work.
Life in Nebraska can be tough on retirees, too. It's the worst state in the country for retirement taxes, according to our recent study.
17. (tie) Missouri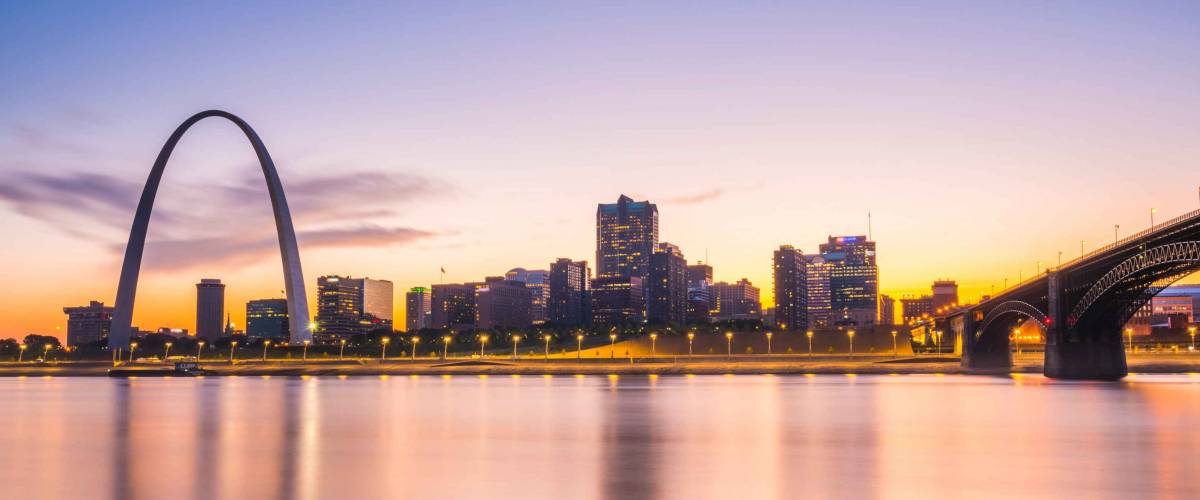 Outbound moves: 51.2%
While Missouri is recognized for the world's tallest arch, these days the Gateway Arch is as much exit as entrance.
Job growth is slow. The Show-Me State jumped up six spots from its place on last year's list, with more than 42% of those leaving doing so for work.
Even the weather is trying to force residents out, according to an anonymous Redditor.
"We get winter storms blowing in from the northwest all winter, so it feels like you are living in Canada, and the summers are brutal, with all of July and August at 95+ degrees and 100% humidity. It sucks so bad, that it is our prime motivation to move away."
What Is a Mortgage?
Everything you need to know on how to make homeownership affordable.
See Guide
17. (tie) Minnesota Outbound moves: 51.2%
Known for its wheat and dairy, the "Bread and Butter State" isn't producing quite enough dough for its residents. Jobs are again the main reason to leave, although family was a close second.
While it's still better than the national average, Minnesota's unemployment rate is rising. It crept to 4.4% in November, up from 3.3% the year before.
One ever-popular complaint is the weather. To hear some Minnesotans tell it, there's no way to beat the winters but to leave.
"It seems like no matter what I put on I'm either still freezing or so hot I'm sweating in my clothes and then I get even colder. There is no middle ground. I hate it with a passion," says Redditor Violinagin.
19. Oklahoma Outbound moves: 50.7%
Known for crops and crude, this South Central state rose by seven spots from its place on last year's list and is now seeing more people moving out than moving in.
Jobs were by far the most common reason to leave at over 68%; the second most common was family at just 15%. As with many other states, Oklahoma hasn't yet raised its minimum wage above the federal requirement of $7.25 per hour.
Jon Davis on Quora suggests Oklahoma's reliance on its traditional industries doesn't make it the most stable place to live.
"A terrible amount of our government spending comes from taxation of one industry: oil. We run the risk of going broke every time the oil boom/bust cycle hits its low," says Davis.
20. Michigan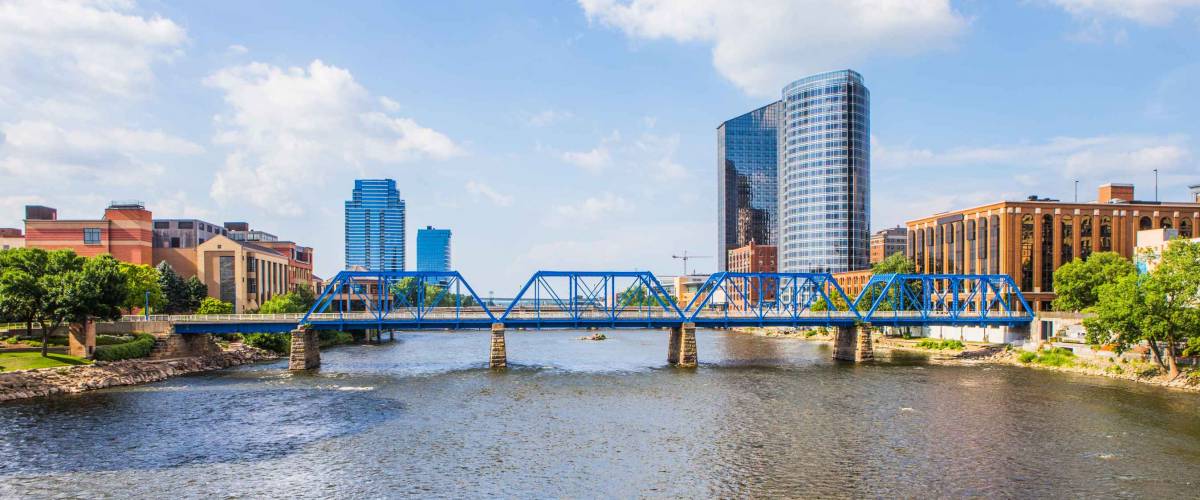 Outbound moves: 50.2%
Although Michigan rounds out our list of the top states people are fleeing, things aren't all bad in the Great Lake State.
Michigan dropped 13 spots from last year's United Van Lines list, and outbound moves are down by 6.6 percentage points.
However, unemployment remains high in Michigan at 6.9% in November, and life can be hard even for people who do find a job. Low wages are the norm, with most jobs paying less than $20 per hour.
Homerinthedetails, a redditor, feels Michigan also lacks a cultural hub.
"That means less fine arts, no world-class museums, fewer jobs in banking/finance. People who prefer/need big cities usually head for Chicago, New York, Boston or San Francisco," they wrote.
"And the winters, oh god, the winters. They go on and on and on, and they are so dreary."
So those are the states people are fleeing the fastest. But where are all those people moving to?
The National Movers Study also contains data on the states Americans are flocking to as they seek better prospects and a more comfortable life for their families.
Keep reading as we check out the top states people are moving to.
1. Idaho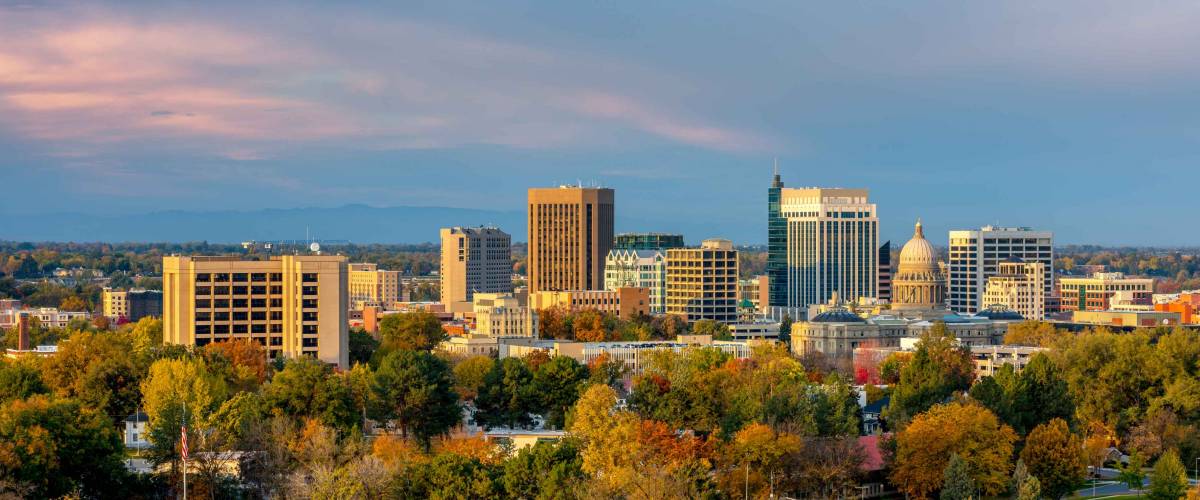 Inbound moves: 70.1%
It appears the Gem State is no longer a hidden gem.
Idaho had the highest percentage of inbound moves in the country for the second year running. In 2019, it marked its first time at the top of United Van Lines' inbound list in more than 25 years.
With a burgeoning job market and an extremely low cost of living, Idaho is particularly attractive to IT workers who want to avoid shelling out millions for a home in other tech hubs like California.
The median price of a home in Boise's Ada County hit an all-time high of $425,000 in November, but that still pales in comparison to a city like San Francisco, where it's $1.58 million.
On top of that, many residents say Idaho is a great place to raise a family.
"I loved the fact that my kids knew their teachers in and out of the classroom," writes longtime Idaho resident Diane Allen on Quora. "I knew their bus drivers and knew my kids were in good hands."
Editor's note: Vermont
Although Vermont had the highest percentage of inbound moves (76.6%) in the National Movers Survey, the study only officially takes into account states with 250 moves or more, and the Green Mountain State did not make the cut.
2. South Carolina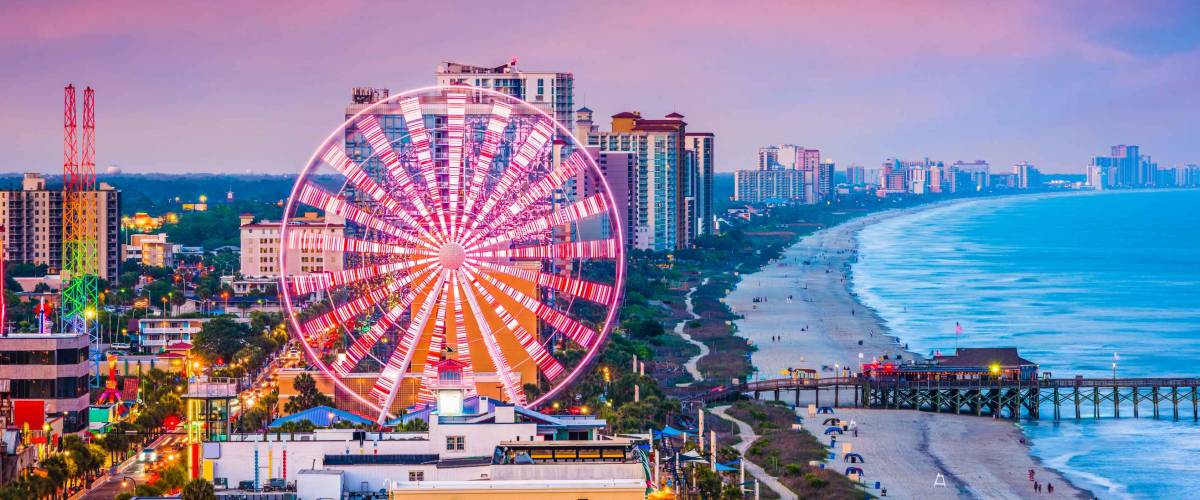 Inbound moves: 64%
The Palmetto State is known for its pleasant climate, varied landscape and laid-back lifestyle, and it appears that the rest of the country has cottoned to its southern charm.
South Carolina has been growing over the past decade and rose two spots from its place on last year's list. The top reason for moving to the state was retirement, and almost 70% of the new residents last year were 55 or older.
Aside from the warm weather and pretty scenery, South Carolina's affordability is a major draw for people of all ages.
"Cost of living is dirt cheap," says Quora commenter Alexander Lay. "I moved from North Carolina, and the cost of living decrease essentially acted as a 20% raise."
3. Oregon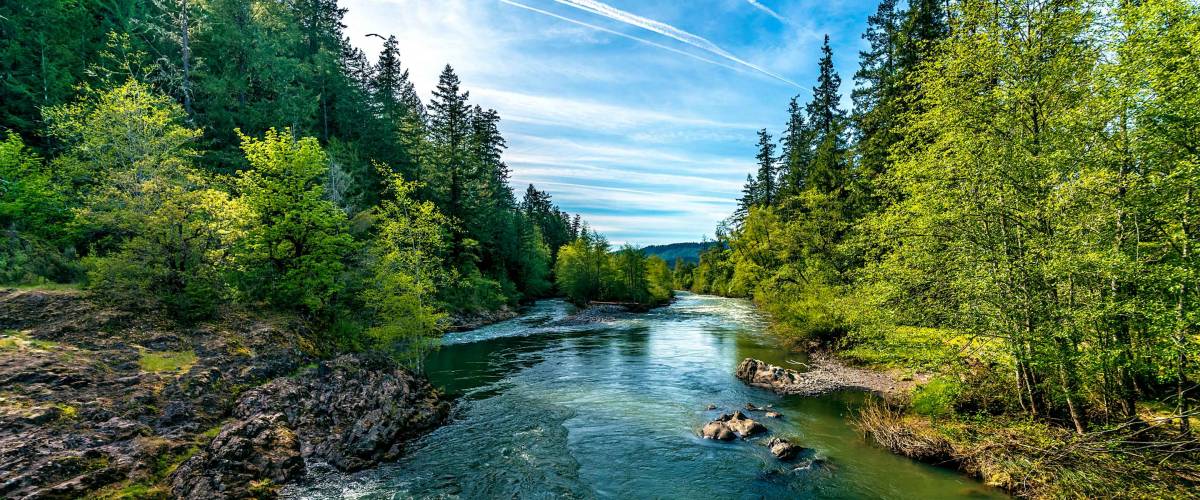 Inbound moves: 62.5%
The Beaver State has been flooded with new residents since the founding of the Oregon Trail in the mid-1800s, and 2020 was no exception.
Oregon occupied the No. 2 spot for three years in a row before slipping to No. 3.
In addition to plentiful trees and lush vegetation, Oregon is rife with tech industry jobs, particularly around Portland and Hillsboro, an area which some have dubbed the "Silicon Forest."
"There are hundreds of satellite offices of ... big companies that support the semiconductor industry," writes Quora Anil Kumar. "Additionally, Nike, Columbia and Fisher Investments are headquartered in Portland Metro."
4. South Dakota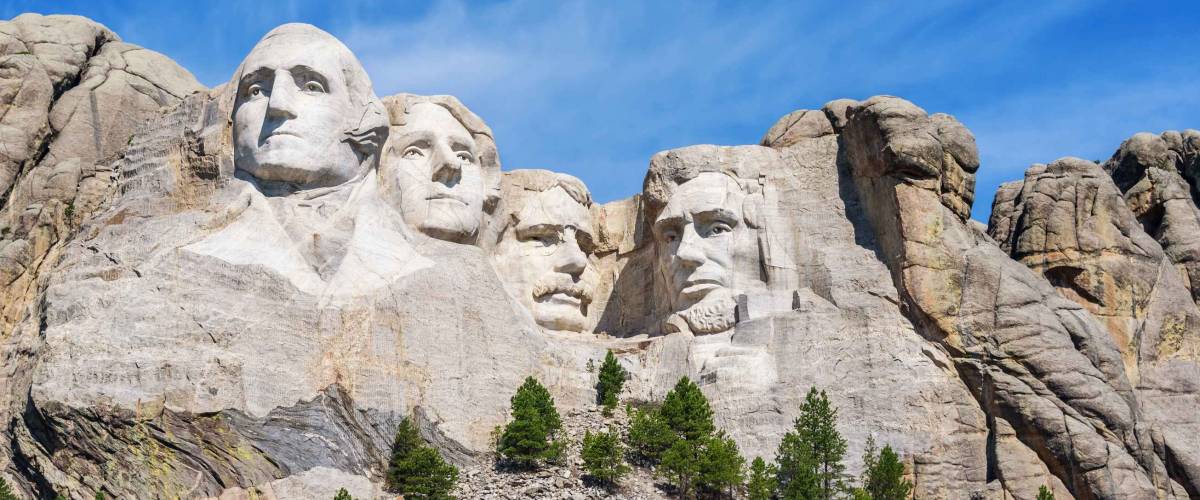 Inbound moves: 62.3%
The Mount Rushmore State may have a small population for its size, but people are starting to catch on to its outdoorsy appeal.
"The air is clear from smog, leaving ... the earthy smell of the fields to travel far on the wind," writes South Dakotan Amanda Fristrom on Quora. "The harvest season brings deep red sunsets and striking sunrises… [and] at night the stars are clear and numerous."
However, almost 70% of the people who moved out of the state in 2020 cited work as their main reason for leaving, so you'll want to make sure you've secured a job before you pack up and head for the hills.
5. Arizona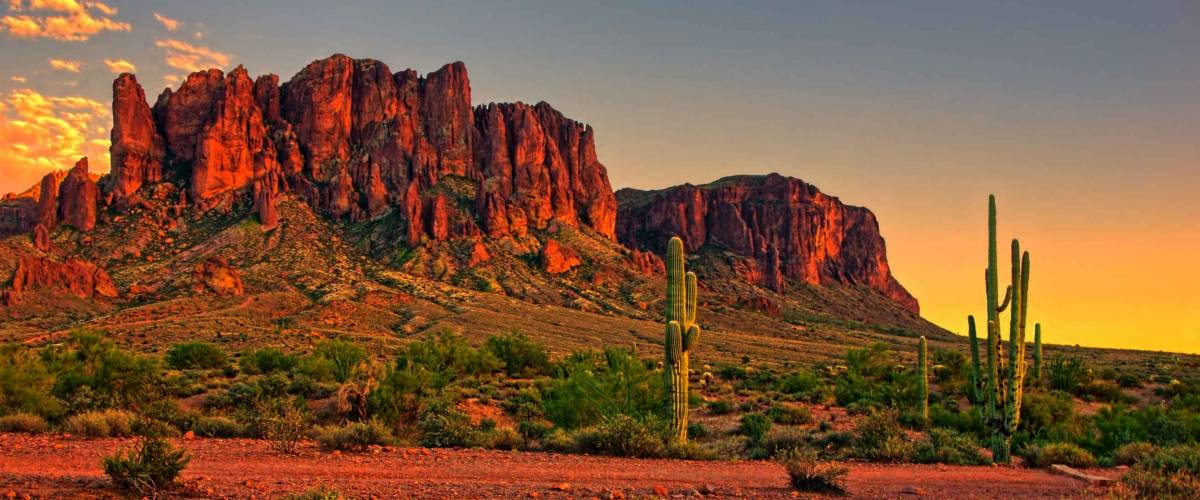 Inbound moves: 61.6%
Year-round sun and a low cost of living make the Grand Canyon State an ideal place to settle down, especially during your golden years.
Arizona had the fifth-highest percentage of inbound moves in 2020, down two spots on the National Movers Study list compared to the previous year.
Quora commenter Erica Larson Odello says part of Arizona's appeal is that it can accommodate virtually any lifestyle.
"You don't have to live in a giant city or suburb," she writes. "We have artist communities, you can live on a ranch, you can live far away from other people [or] you can live just close enough to get the benefits of urban areas without the inconvenience."
6. North Carolina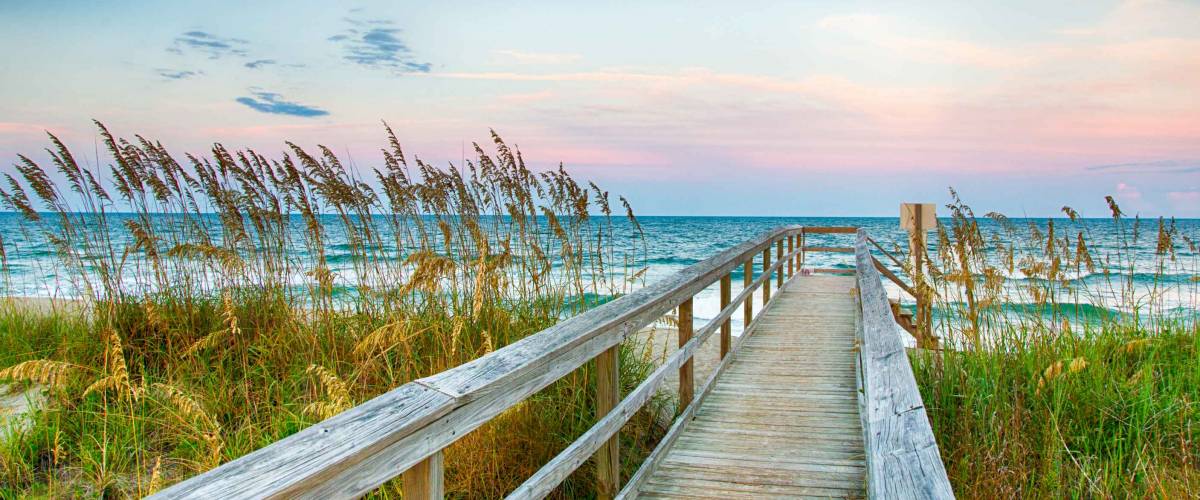 Inbound moves: 60.2%
North Carolina is famous for its barbeque, but the Tar Heel State has also been tantalizing new residents with its rock-bottom real estate prices.
"You can buy a nice home on a sizable lot for far less than you would in many major metro areas," says Quora commenter Jon Mixon.
Mixon notes that scenery is another big draw for new residents — at least for most of the year.
"The shoreline is one of the most beautiful places in the U.S. Living there would be like a dream for many… except during hurricane season."
7. Tennessee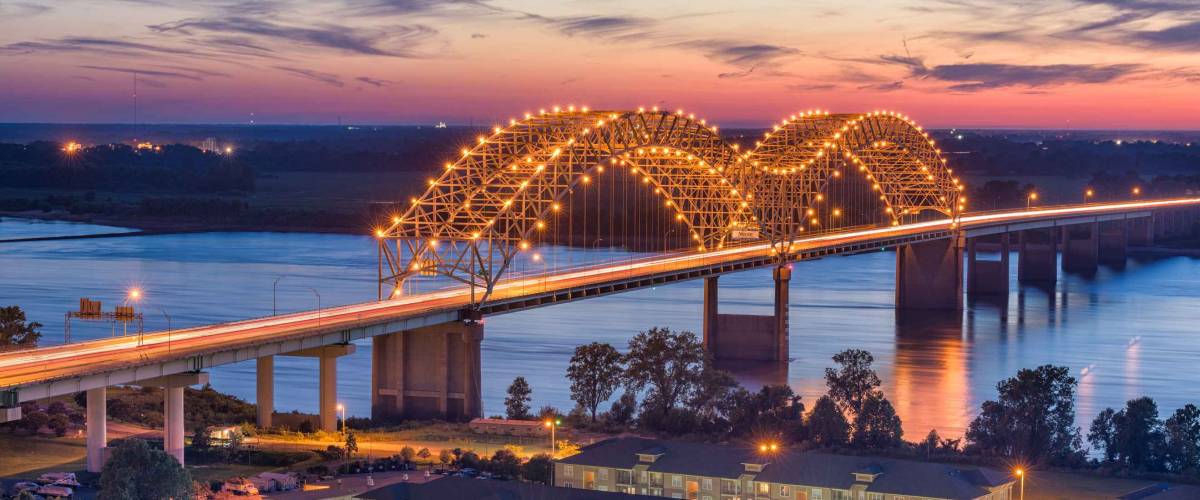 Inbound moves: 60%
Although it's home to Graceland, Dollywood and the Grand Ole Opry, Tennessee is more than just a mecca for music fans. It's also a great place to move if you love natural beauty and want to hold on to your hard-earned dough.
"Tax wise, people tend to love Tennessee," writes lifelong Tennessean Logan Flowers on Quora. "There is no income tax. Period. None. Property taxes are also extremely low."
However, Flowers warns, "Sales tax can be rather high ... with most places resting somewhere between 9-10%." Crime can also be a problem in some cities, particularly Memphis.
8. Alabama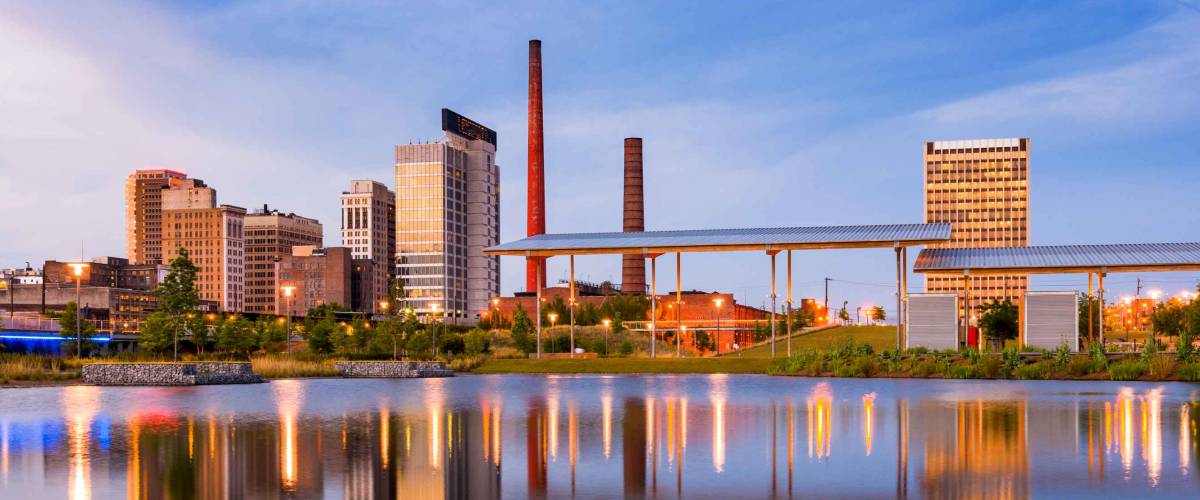 Inbound moves: 59.7%
Although the Yellowhammer State's ranking on the National Movers Study rose six spots between 2019 and 2020, the job market in Alabama remains a cause for concern.
Over 66% of the people leaving cited work as their main reason for ducking out of Dixie.
"Although the cost of living is pretty low, the income and job market is also pretty weak, which makes making money difficult," writes Quora commenter Steven Mann.
However, Mann notes that for certain professionals, Alabama might not be such a bad place to put down roots.
"Doctors and lawyers are almost worshipped down here."
9. Florida Inbound moves: 59.6%
Palm trees, beaches and year-round warm weather make the Sunshine State one of the most popular places to move in the country, especially for those entering their golden years. Roughly 40% of new residents to Florida cited retirement as their reason for relocating.
"Living in Florida, in my opinion, is like no other life you could ever imagine," says Quora commenter Mace Andrews. "The dress code is literally shorts, T-shirts, tank tops and flip flops."
If you're still working, make sure you have a job lined up before you move to Florida. The state's economy relies heavily on the tourism industry, which was decimated by the coronavirus pandemic.
Although Florida is adding jobs again, at least 900,000 new unemployment claims were filed during each of the first two weeks of 2021, signalling that a full recovery could be a long way off.
10. Arkansas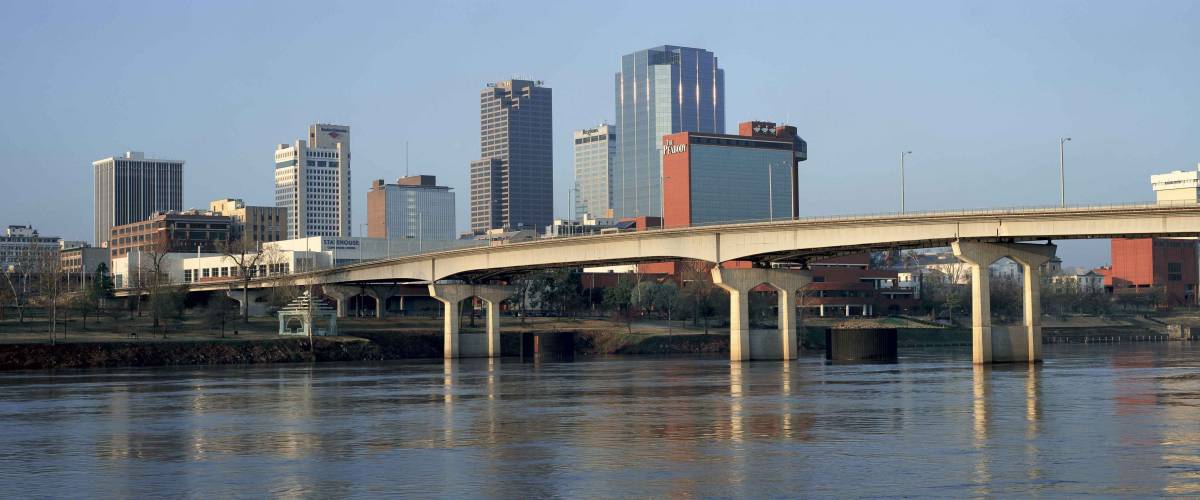 Inbound moves: 58.5%
Arkansas was once known as The Land of Opportunity, and it seems a number of Americans have decided to take their chances here once again. The Natural State jumped up 10 spots on United Van Lines' ranking of inbound moves from the previous year.
More than half of the state's new residents moved to Arkansas for work, with 40% of those new arrivals aged 35 to 55.
However, not all parts of the state offer the same job opportunities. According to an anonymous Reddit user, "the jobs really, really vary by geography."
Most of the high-paying jobs are concentrated in the northwest corner and in Little Rock, they say, while "the only other consistent jobs throughout the whole state are manual labor and the service industry."
11. (tie) Wyoming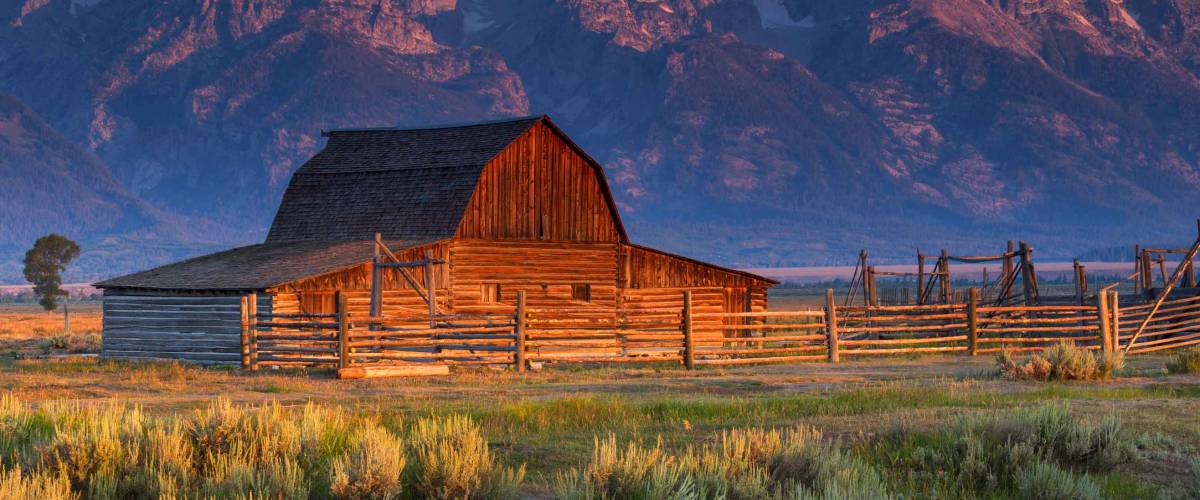 Inbound moves: 58%
Wyoming is home to scenic vistas, six national parks and the lowest population density in the contiguous United States — only six residents per square mile — so it's a great place to move if you like nature more than people.
The trickle of new residents entering the state could mean more Americans are looking to get away from the bustle of big city life.
But life on the range isn't just for star-gazers; there are also opportunities in Wyoming for entrepreneurs.
"Wyoming is great for a small business," writes Reddit user Mycotoxin. "Registering your business... is cheap and easy. There is no individual income tax in Wyoming, so that helps a lot."
11. (tie) West Virginia Inbound moves: 58%
John Denver famously described West Virginia as "almost heaven," and an increasing number of Americans are pursuing that divine Mountain State lifestyle.
West Virginia jumped up 11 spots on United Van Lines' list from the previous year, with inbound moves up by almost 7 percentage points.
Work was the main reason for relocating to West Virginia — although more people left in search of a job than moved in for one. Many positions in the state don't offer much room for advancement.
"The physical beauty is really hard to surpass," writes Brian Piercy on Quora. "The only downside has to be lack of upwardly mobile employment opportunities. High-technology jobs are extremely tough to find and concentrated in smaller, family-owned firms."
13. Delaware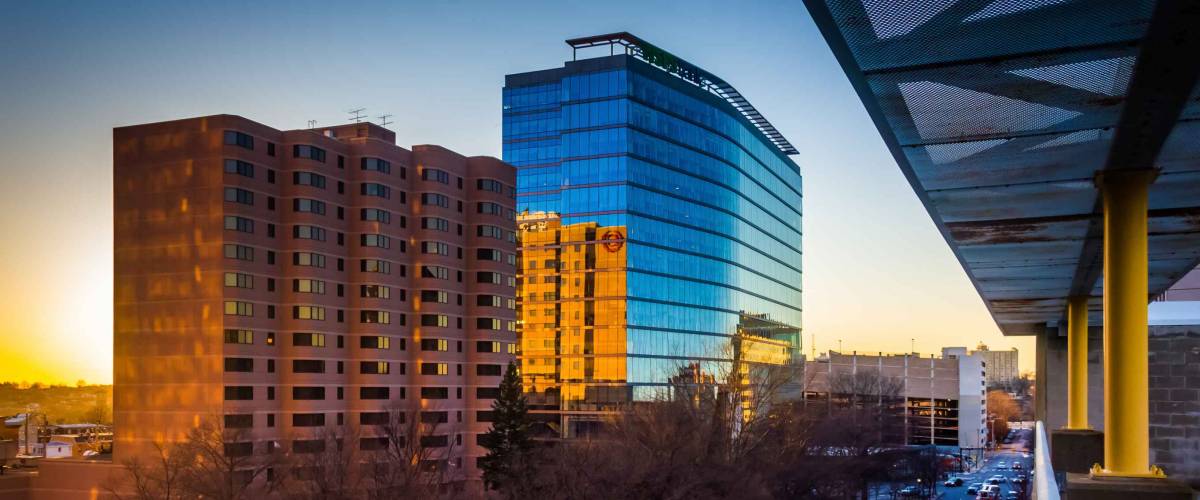 Inbound moves: 57.8%
People are starting to see the Diamond State for the jewel that it is.
With a strong jobs market and inbound moves up 2.4 percentage points from the previous year, Delaware's population continues to inch toward the 1 million mark.
And in this year's study, Delaware is tied with Montana for the highest percentage of new residents relocating for retirement. More than 77% of inbound moves were made by people aged 55 or older.
"Delaware is a great place in which to retire because of low property taxes, no sales taxes and the proximity to the beaches," writes Delawarean Antionette Blake on Quora.
"As a resident of Delaware who is looking to retire in five years, I can personally state that I will be retiring in the state of Delaware because it is centrally located between major cities and modes of transportation and the cost of living will work well with [my] retirement funds."
14. Maine Inbound moves: 55.7%
It seems a number of people pining for a home in the Pine Tree State finally made the move last year, as Maine jumped up 10 spots from its former position.
United Van Lines found that family was the top reason to move into the state — and also for moving out of it.
Retirement was the second most popular reason to move to Maine, and three-quarters of the state's new residents last year were over the age of 55.
Despite the long winters and high income tax rate, Quora user Lynne Henry believes Maine is an ideal state to retire in.
"Maine is beautiful, and public access to the ocean, lakes, forests, etc. is still available," they say. "The people are reserved but friendly, and most will go out of their way to help you… Although there is a very strong sense of community here, you can be as private or as social as you choose, and your choice will be respected."
15. (tie) Rhode Island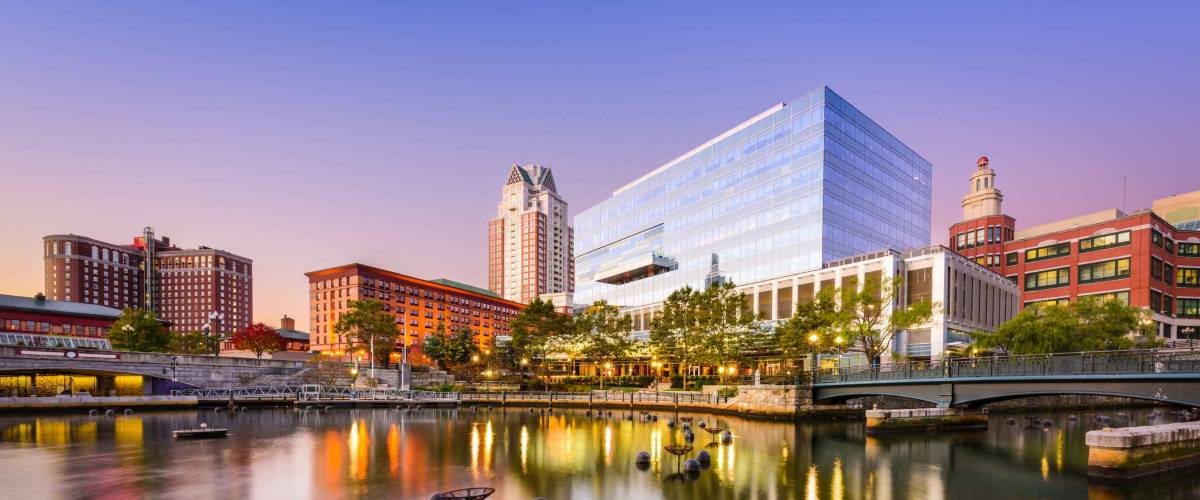 Inbound moves: 55.5%
Even though Rhode Island is the tiniest state in the union, its charm is definitely growing on people.
In 2020, the Ocean State jumped up three spots on United Van Lines' ranking of inbound moves. And it jumped up six spots the year before.
Unfortunately for all those new residents, Little Rhody has some hefty price tags. In fact, Rhode Island is one of the most costly states to call home.
"I love R.I., but it's expensive," says Reddit user mooscaretaker. "Taxes are high and cost of living is high. Make sure you have a job prior to moving."
15. (tie) District of Columbia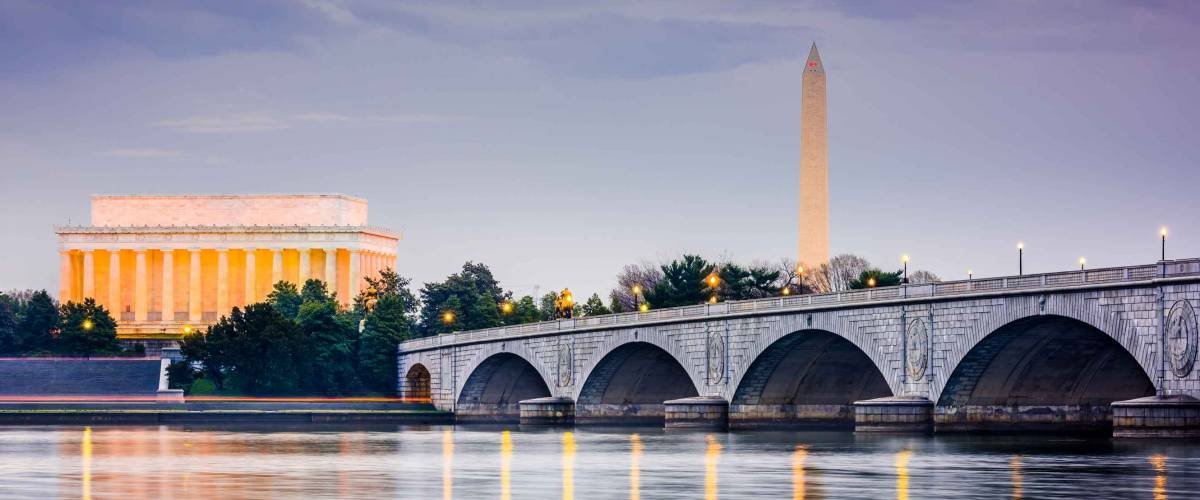 Inbound moves: 55.5%
We know, we know — Washington, D.C. is not technically a state. But United Van Lines includes D.C. on its list every year, and it's consistently one of the top places that Americans are moving to.
However, this year The District dropped down 10 spots on the list.
Jobs were still the top reason to come to D.C. at more than 54%, but as of November the national capital had an unemployment rate of 7.5%, which is the eighth highest in the country.
Native Washingtonians have hope that their city will bounce back, though.
"The things I love about D.C. will still be here when the pandemic is over," says Reddit user also_anon_dc. "Stuff like good, high-quality restaurants and tons of live music and museums... Also access to a variety of high-quality medical care choices for, you know, if another pandemic happens."
17. Utah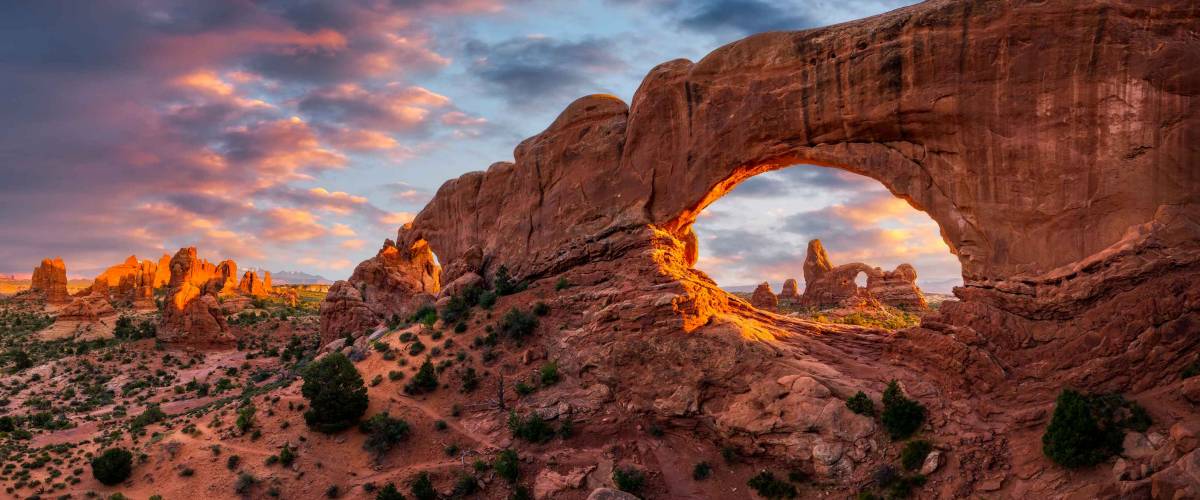 Outbound moves: 54.9%
More people than usual were buzzing about the Beehive State last year. Utah climbed 11 spots on the list between 2019 and 2020, joining the ranks of the move-to states.
The share of inbound moves to Utah increased by 6.3 percentage points, with the top reason being work. That being said, work was also the top reason for departing the state, and a larger percentage of people leaving did so for jobs than those who arrived.
While Utah's tech industry is thriving, accounting for over 10% of the state's economy, that hasn't brought prosperity to everyone.
"The housing market is going nuts with the tech companies moving in. Rent and housing are way over-inflated," wrote TaddWinter on Reddit. "(Salt Lake City) and St. George are booming, diverse places but the rest of the state is the total opposite."
18. Washington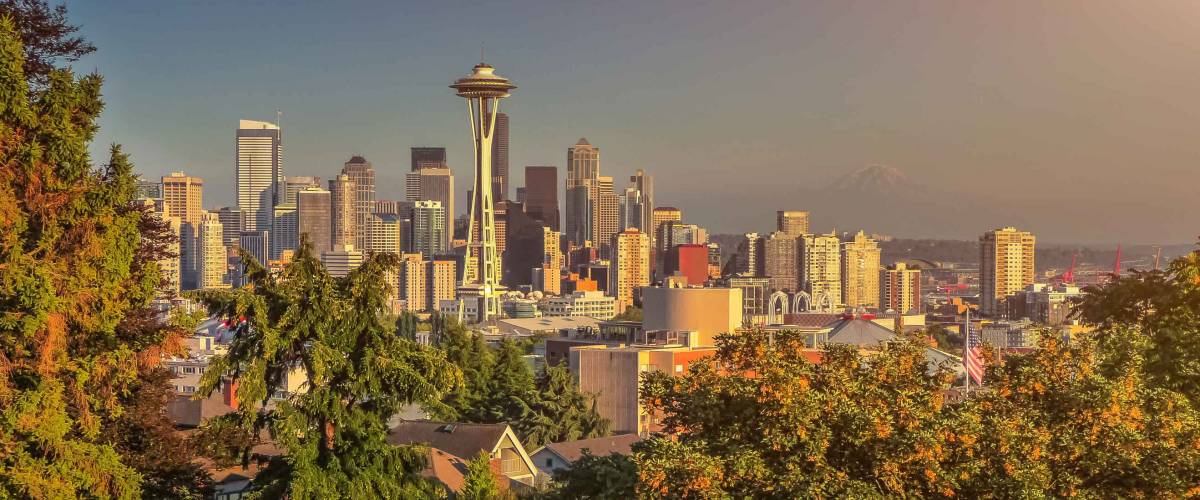 Inbound moves: 54.5%
While states like Florida owe their influx of new residents to retirees, Washington's growth is due in large part to the number of job opportunities for young professionals.
Companies like Amazon, Microsoft and Starbucks are all headquartered in the Evergreen State and are major draws for jobs. More than half the people who moved to Washington in 2020 did so for work, according to United Van Lines.
Although the cost of living in Washington is higher than in other states, the wages tend to be higher as well.
"Housing is where we saw a big jump in cost," writes Reddit user ZombieLibrarian, who moved to Washington from Kentucky with his wife. "The jump in cost was exceeded by the jump in our salaries, though, so it sounded a lot more scary than it actually was."
19. Texas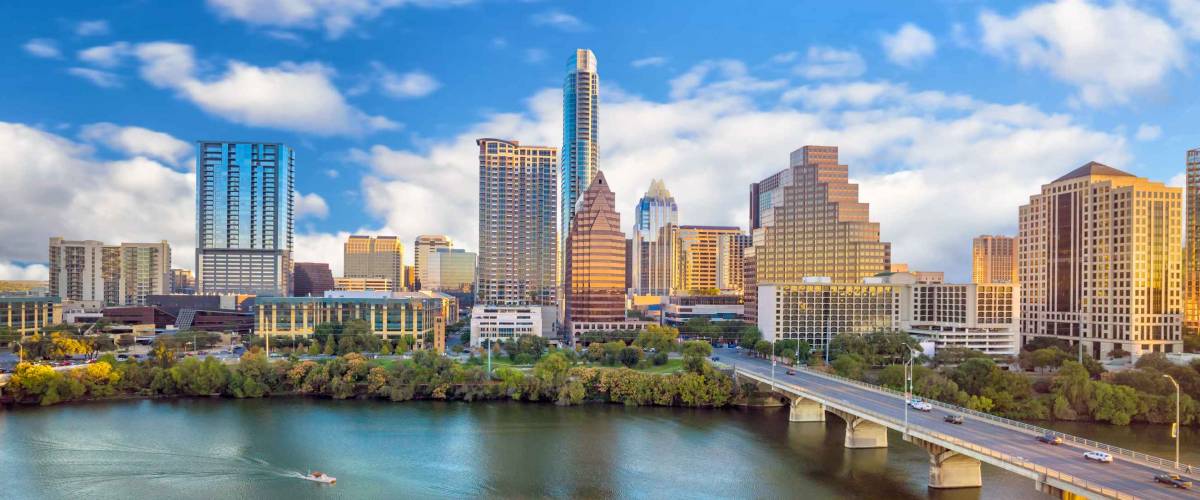 Inbound moves: 54%
They say that everything's bigger in Texas, but after years of steady population growth, the surge of incoming residents was not so impressive in 2020.
Texas dropped six spots on United Van Lines' list from the previous year, with inbound moves down by 1.6 percentage points.
The state still has a lot to offer people, and we're not just talking to cowboys and oilmen. Texas has the fourth youngest population in America, according to U.S. Census Bureau data, with a hip atmosphere to match.
"It has a handful of large metropolitan areas, with lots of cool neighborhoods, amazing food, barbecue and nightlife," says Reddit user getoutmyway98. "Cost of living is low, so suburban Texans, I find, tend to live in pretty big houses."
20. New Mexico Inbound moves: 53.5%
Americans were less enchanted with the Land of Enchantment in 2020. New Mexico plunged 10 spots down the list — after having just moved up 13 spots the year before.
The top reason for coming to New Mexico was retirement, and more than 53% of the state's new residents were over the age of 65.
The number of incoming residents age 35 and under was comparatively small, at less than 13%. That could be due to the poor job market, as some Reddit users like Ih8Hondas have suggested.
"The landscape is amazing. Awesome scenery everywhere... (But) if you want a job, you have to know people who know people. I searched for months without even getting so much as an interview when I first moved here."
21. (tie) Kentucky Inbound moves: 52.4%
Although it's still fairly low on the list, the Bluegrass State made big progress in this year's ranking, climbing 12 spots above its old position.
The top reason for moving to Kentucky was work, although it was also the top reason to leave.
The minimum wage here has long languished at the base federal rate of $7.25 per hour. Some Kentuckians, like redditor Bnlol1, have told their neighbors to look for work outside the state to make ends meet.
"The commute in the morning will suck, but extra pay will make up for it and there's a much larger job market and opportunities in southern Indiana."
21. (tie) Nevada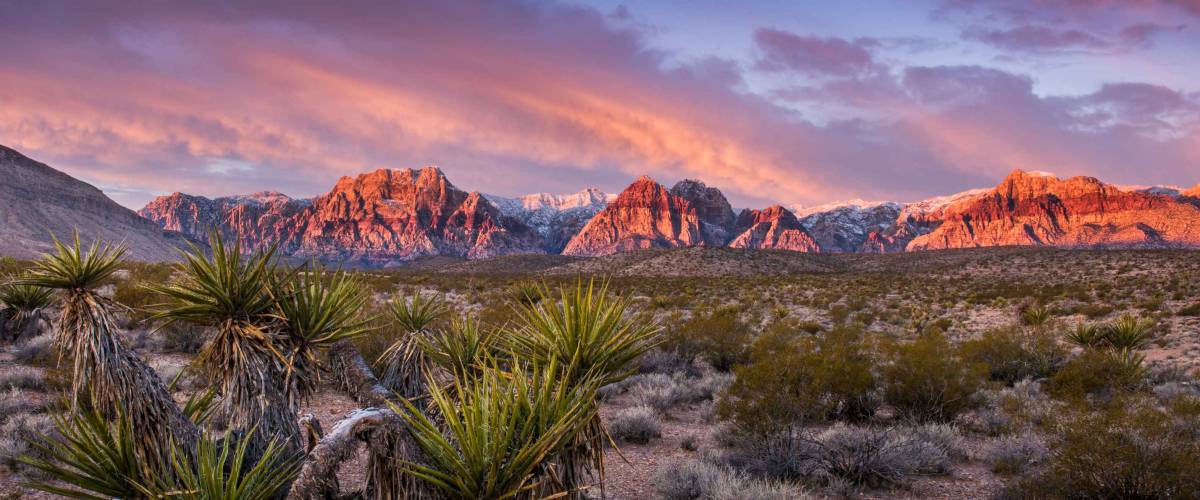 Inbound moves: 52.4%
Nevada is often considered the gambling capital of the U.S., and in 2020 more people decided to roll the dice with the Silver State than cut their losses and hit the bricks.
Quora commenter and former Nevada resident Albert Hagan describes the state as a melting pot.
"There are a few proud natives who were born there, but most residents are from somewhere else, so the people are interesting," says Hagan.
Still, he found the pay in Nevada wasn't up to snuff, so he was forced to cash out.
"I would move back to Nevada in a minute if I could make what I make now in my current field," he writes. "Not happening any time soon."
23. Iowa Inbound moves: 52.1%
An increasing number of Americans have their eye on the Hawkeye State, as Iowa jumped up an impressive 16 spots on United Van Lines' list in 2020.
But while work was the top reason to settle down among the golden cornfields of Iowa, almost 25% more people left in search of a new job than arrived for one.
Slow progress is a common complaint. Former resident Hiei2k7 on Reddit misses Iowa but not its job prospects.
"I [had] no upward mobility there," Hiei2k7 wrote. "Sure, I could have kept my comfy job in Cedar Rapids, kept stocking away money and just lived out the rest of my days. Or tried to get a mate and start a family. But damn if I didn't feel stagnated."
24. New Hampshire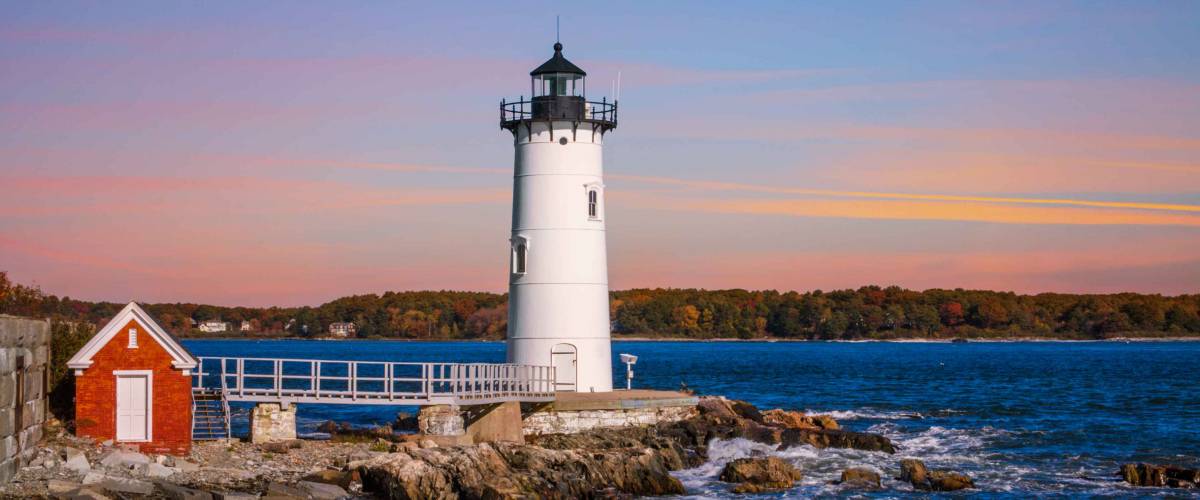 Inbound moves: 51.8%
New Hampshire's official motto is "Live Free Or Die," and the promise of freedom is one reason why Americans continue to move to the Granite State.
"There's no sales tax, no state income tax, cheap liquor and legal fireworks!" proclaims a proud New Hampshirite who goes by dcs1289 on Reddit.
However, dcs1289 adds there are some downsides to living in New Hampshire as well.
"Property taxes are high... [and] the climate is pretty extreme — below zero temps in the winter, up to 100+ in the summer."
25. Montana Inbound moves: 51.2%
The Treasure State's value is finally becoming more apparent to Americans looking for a fresh start. For the first time in years, Montana saw more inbound moves than outbound moves.
Along with Delaware, Montana had the highest share of new residents relocating for retirement, at 41%.
However, if you're looking to spend your golden years in Big Sky Country, be warned that some people, like Redditor DoctorBadger101, say the dream of living in Montana does not match reality.
"Isolation. At first, this sounds awesome. Spending all your time in the glorious beauty of Montana. Green trees, blue sky, crisp air, zero pollution," they wrote.
"Until you realize that that's not typical of Montana living and you'll be isolated somewhere like Billings or Great Falls where the isolation isn't beautiful and wisdom-inspiring, it's just living in the middle of nowhere without a mountain in sight."
26. Georgia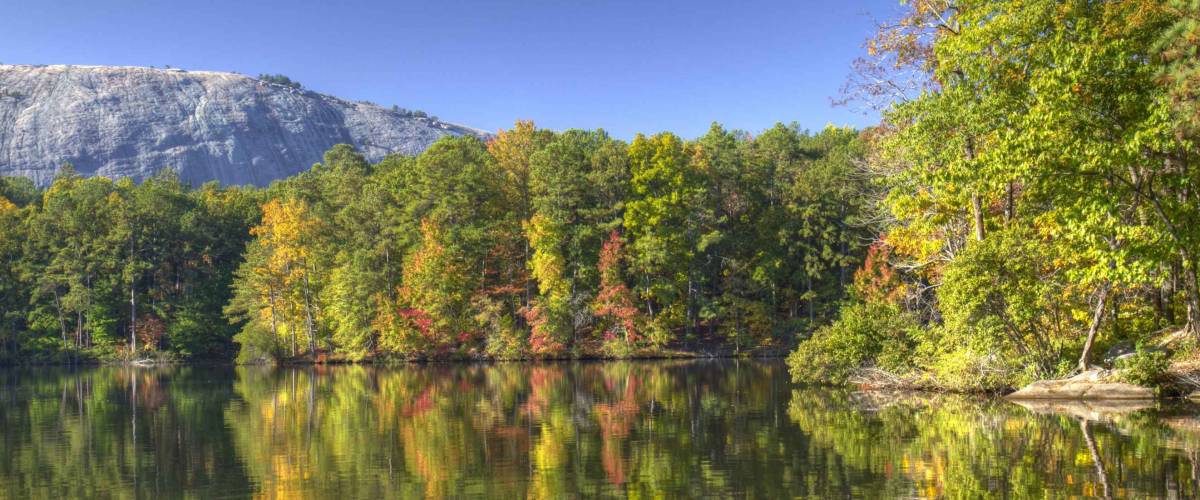 Inbound moves: 51%
Known for its southern hospitality, Georgia welcomed a few more residents than it waved goodbye to. However, if you're thinking about relocating to the Peach State, be aware that the real estate market can be the pits.
"I had to get over sticker-shock when finding a house to buy," says Quora commenter Mitch Anderson. "It's quite a bit more expensive here."
At the same time, the typical annual salary in Georgia is $11,500 below the national average, according to ZipRecruiter, so you'll want to snag one of the better jobs before you head down south.
27. Colorado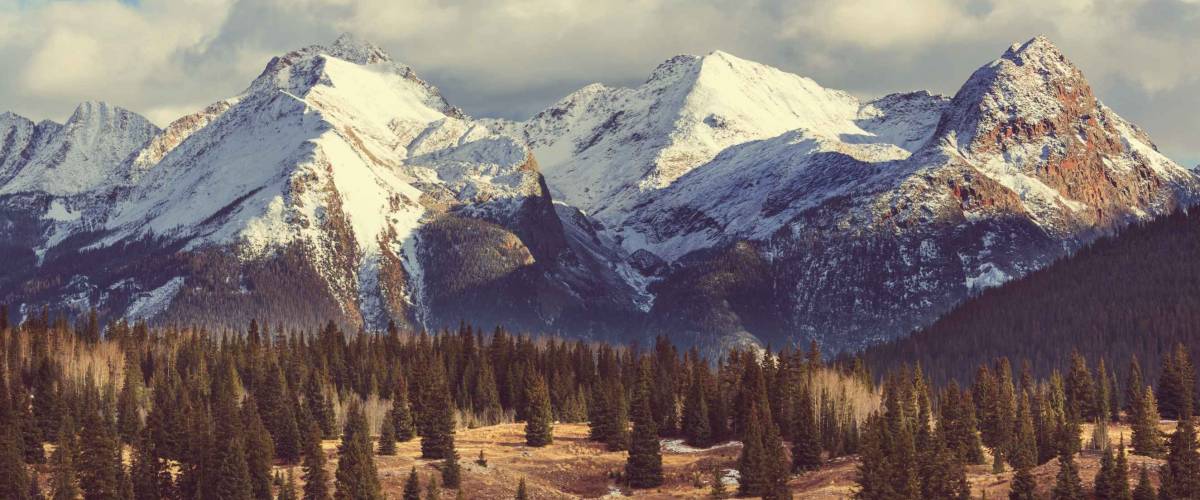 Inbound moves: 50.4%
The Rockies aren't calling like they used to. Colorado tumbled 10 spots on United Van Lines' list this year and barely saw more people move in than trek out.
The top reasons for relocating to the Centennial State were work and family, tied at 32.65%. That said, the high unemployment rate in Colorado has remained stagnant recently despite an overall drop nationwide.
If you do decide to move to Colorado, be sure to take things slow as you adapt to the state's high elevation. Just ask Quora commenter Beatrice Bosch.
"When I came home from the airport on my first day, I threw up," Bosch says. "Altitude sickness is very real, and it takes time to acclimate to the thin air and necessity to drink more water."
28. Wisconsin Inbound moves: 50%
United Van Lines classifies Wisconsin as a "balanced state," which means America's Dairyland welcomed the same number of residents as it waved goodbye to.
The top reason for moving to Wisconsin in 2020 was work. More than half of the Badger State's incoming residents were under the age of 55.
Conversely, roughly the same percentage of those leaving were over the age of 55, which could mean that Wisconsin's snowbirds are deciding to ditch the Badger State for good.
It gets down to bone-chilling temperatures in winter, and TopOTheMuffin on Reddit says the colder months can really make you a homebody.
"You'll notice a lot of people break plans in the winter because of the cold. No one will directly say it, but it happens regularly that plans with people will get a, 'I'm feeling kinda tired,' which translates to, 'I'm under the blankets and Netflix is already on.' It's pretty frustrating."
Sponsored
Are you thinking about saving? Well, stop thinking about it!
Take the change out of your piggy bank and make it work for you.
Acorns is a financial wellness tool that automatically rounds up your card purchases to the nearest dollar and puts those savings into an investment account. It takes the worrying out of investing and matches you with one of five investment portfolios.
Take five minutes to sign up for Acorns today and collect a $10 bonus.