If you find your guilty pleasure on this list, plan your goodbye visit soon — and bring a card that rewards you with cash back on restaurant spending.
1. Subway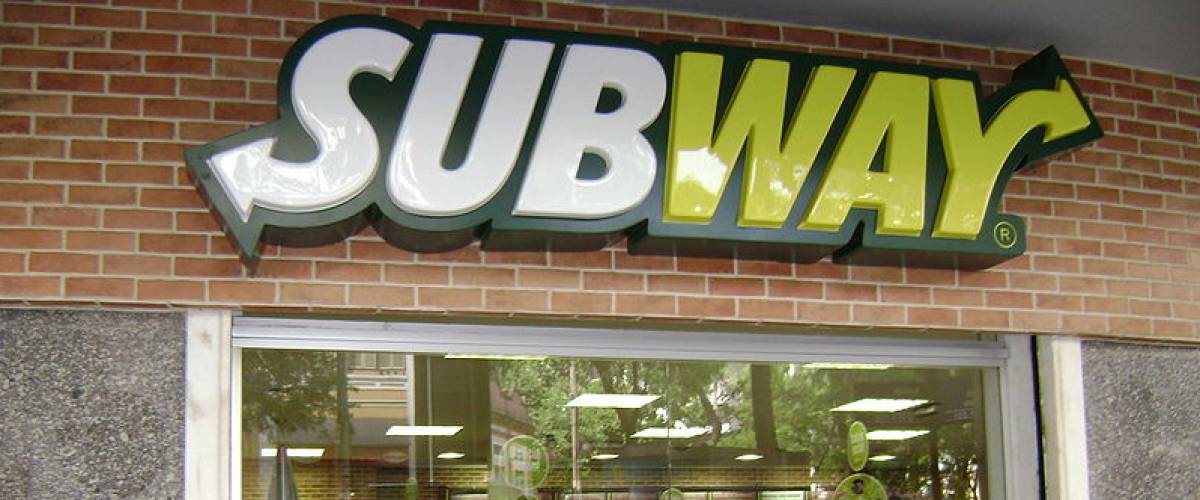 2019 and 2020 closings: Thousands?
Despite its "Eat Fresh" campaign, Subway apparently isn't quite fresh enough for increasingly health-conscious consumers.
In 2016, the sandwich chain closed more U.S. locations (359) than it opened. It continued to struggle in 2017 and shut down 866 shops. That ballooned to more than 1,100 in 2018, and about the same number vanished last year.
It's anyone's guess how brutal 2020 will be.
The company's website shows that Subway still has around 23,600 restaurants in the U.S. and thousands of international locations. Its efforts to woo back customers include rolling out kiosk ordering and more comfortable seating.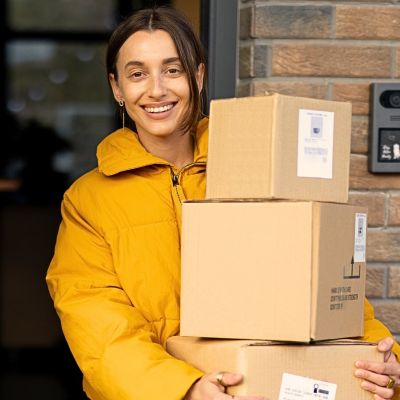 Capital One Shopping's browser add-on automatically applies coupon codes as you shop online. It's absolutely free – plus it takes only two clicks to install. Add the Capital One Shopping browser extension today and start earning discounts of up to 50% on the things you already buy.
Install for Free
2. Starbucks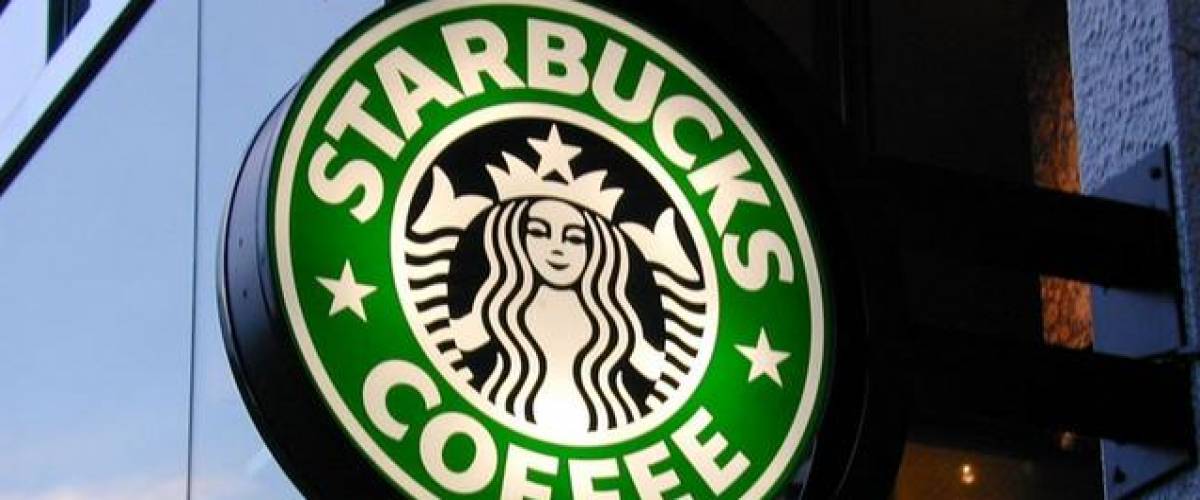 2019 and 2020 closings: Up to 550
Your favorite Starbucks may have disappeared in the last year or so, or may be on the chopping block now — but at least there are tens of thousands of others worldwide to choose from.
In 2019, the coffee colossus said it was closing 150 of its shops, meaning some regular customers might have to travel a little farther for their lattes. (Maybe just a couple more blocks?)
Then, in June 2020, Starbucks announced it would shut down up to 400 of its company-owned stores by late 2021 while opening more "pickup" locations for customers who order and pay by app. That was after many locations were open only for drive-thru during the early weeks of the coronavirus outbreak.
"As we navigate through the COVID-19 crisis, we are accelerating our store transformation plans to address the realities of the current situation, while still providing a safe, familiar and convenient experience for our customers," says Starbucks CEO Kevin Johnson, in a news release.
3. Pizza Hut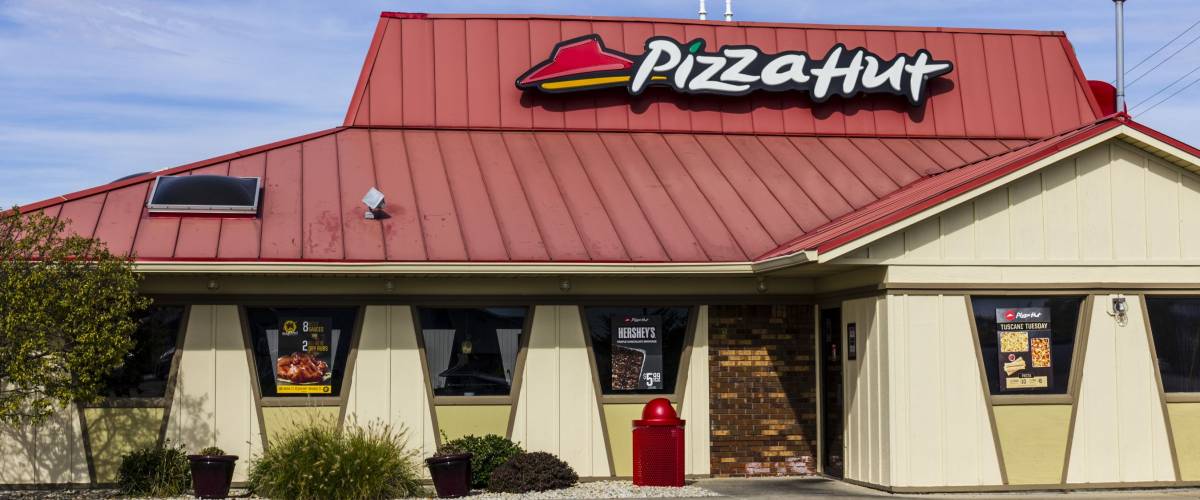 2019 and 2020 closings: About 450
Older generations may have gone to Pizza Hut on first dates, or may have fond memories of hitting the Hut with the team to celebrate a big win with personal pan pizzas, breadsticks and pitchers of Pepsi.
Soon, the experience of having a meal at Pizza Hut will be nothing but a memory — because the chain is getting out of the sit-down restaurant business. It's becoming a strictly carryout and delivery pizza chain, like Domino's and Papa John's.
As part of the transition, the number of Pizza Hut locations would fall from around 7,450 to about 7,000, executives told analysts on an August 2019 conference call.
People who grew up eating at Pizza Hut took to Twitter in mourning. Model Chrissy Teigen reacted by cursing, followed by: "I love them because I like to see my toppings on top of the cheese. Long live the hut."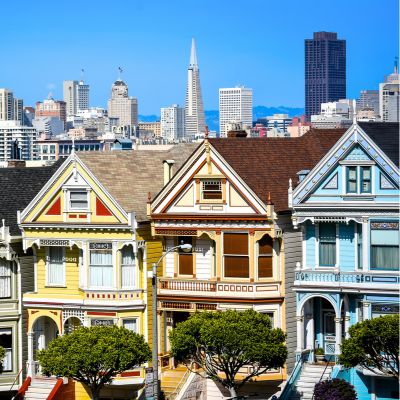 Believe it or not, you don't need millions, or even hundreds of thousands to invest in real estate. Arrived is an online platform where you can invest in shares of rental homes and vacation rentals without the headaches of being a landlord.
Learn More
4. Burger King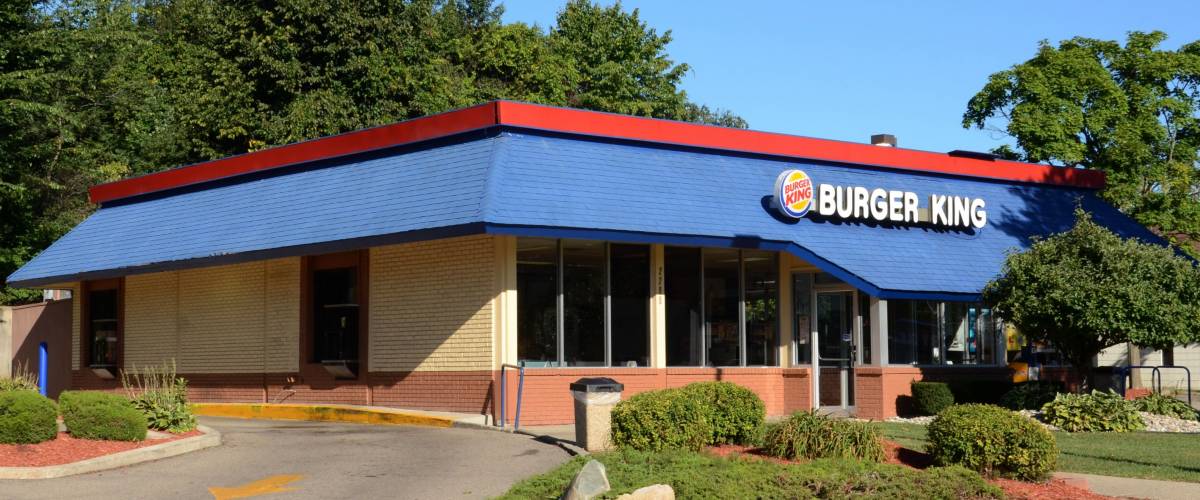 2019 and 2020 closings: Up to 350
The home of the Whopper has been closing at least 100 restaurants per year, but more than double that number (250) were set to leave the king's realm in 2019. Two more have closed in 2020, maybe on the way to a more "normal" cutback this year.
Lagging locations have been on the chopping block to make way for the "Burger King of Tomorrow": new BKs incorporating technology such as self-order kiosks inside and digital menu boards at the drive-thru.
Each new restaurant is expected to do about $500,000 more business per year than the old ones being shut down.
Burger King — called "Insta-Burger King" when it was founded in Florida in 1953 — says it serves 11 million fans around the world every day.
More: Discontinued food items we miss the most
5. Steak 'n Shake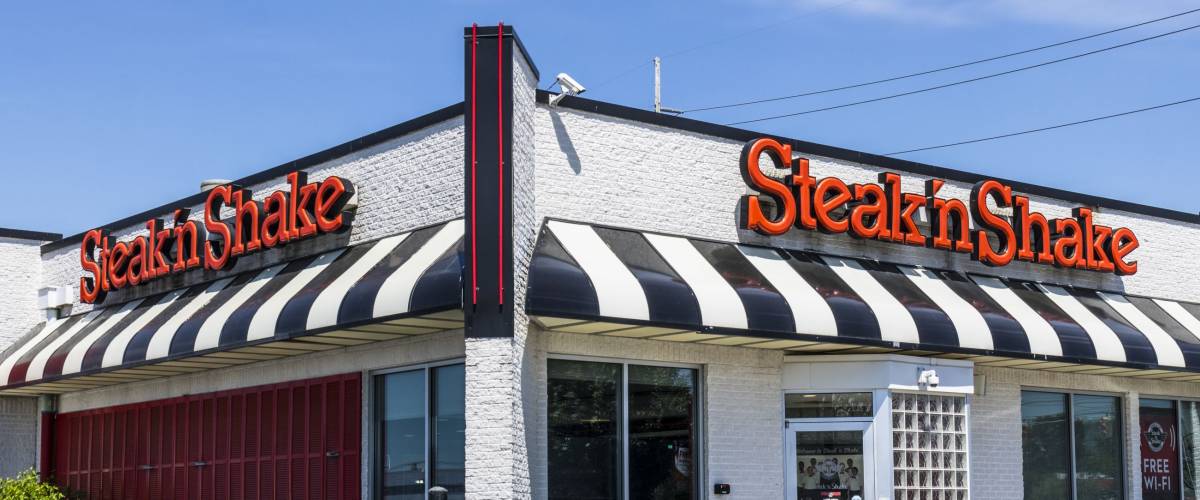 2019 and 2020 closings: 107
Launched in Illinois in 1934, this brand was built on handcrafting cuts of steak to make better burgers. Steak 'n Shake says each year it serves 110 million "steakburgers" and 60 million milkshakes.
The Indianapolis-based chain shut down restaurants in waves throughout 2019 and has closed at least one so far in 2020. Executives have said 103 of the closings were just "temporary" and that most of those Steak 'n Shakes will reopen under new franchisees and with a new counter-service format, like fast-food places.
The company has been plagued by a drop in customer visits and rising costs. Things have gotten so bad that CEO Sardar Biglari floated the idea of cutting the milkshakes' signature cherries to save $1 million a year.
6. Souplantation/Sweet Tomatoes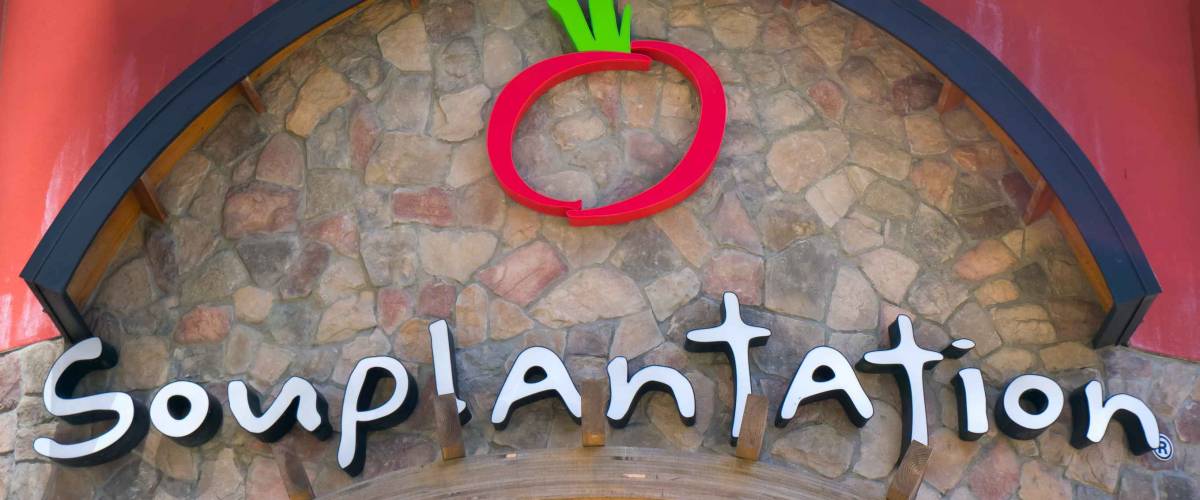 2019 and 2020 closings: 97
These buffet restaurants — which were called Souplantation in Southern California and Sweet Tomatoes in other parts of the U.S. — were done in by the coronavirus.
All 100 or so locations closed during state shutdowns, and the management announced they would not come back.
That's because federal guidelines for stopping the spread of COVID-19 recommend that customers not be allowed to serve themselves, which is a big part of the basic business model for buffets.
"We don't see a viable way to reopen," CEO John Haywood told Restaurant Business. The parent company of the chains, Garden Fresh Restaurants, filed for bankruptcy in mid-May.
7. Bravo/ Brio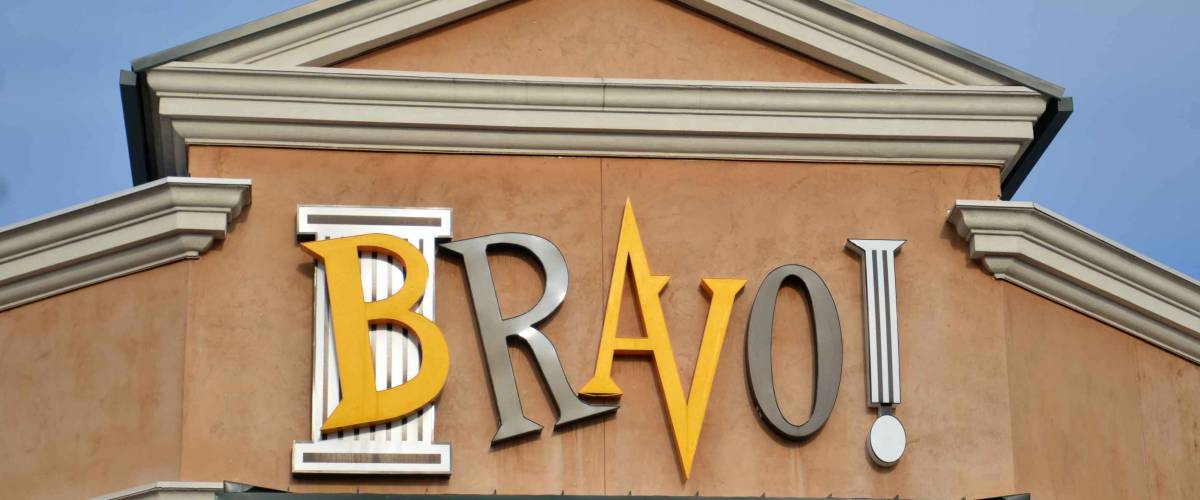 2019 and 2020 closings: 81
The company behind the Italian restaurant chains Bravo Cucina Italiana and Brio Tuscan Grille was already struggling because of rising food costs and other issues.
And then came the coronavirus.
"The COVID-19 outbreak truly could not have come at a worse time for our business," FoodFirst Global Restaurants CEO Steve Layt said, in a statement. "We have experienced nothing short of devastating sales declines."
Early in the year, 10 of the restaurants closed, according to reports. Later, as states required restaurants to close off their dining rooms, 71 more locations were shut down — leaving just 21 still operating. The company has filed for Chapter 11 bankruptcy protection and is hoping someone will come along and buy what's left.
8. Boston Market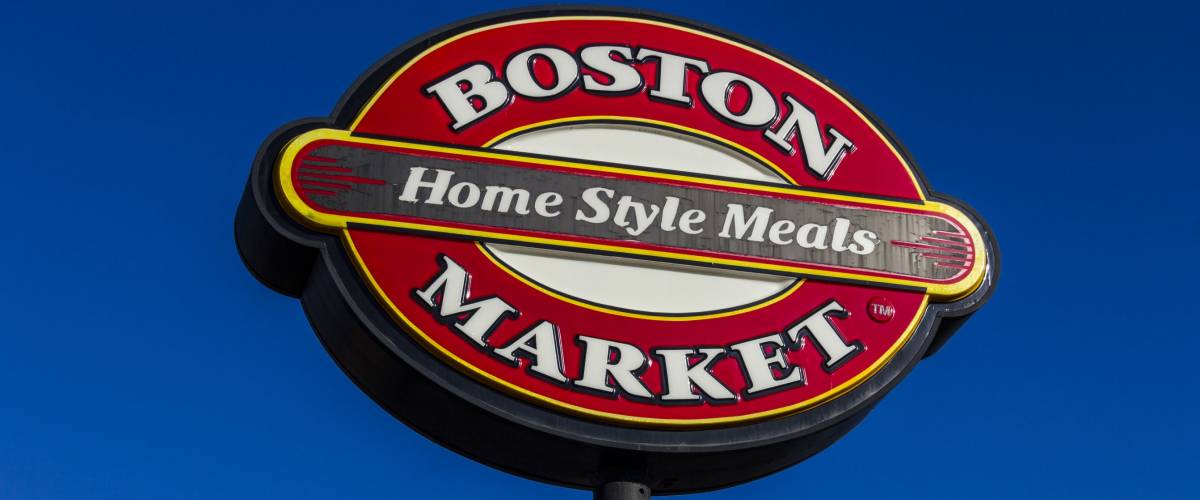 2019 and 2020 closings: 50
Last year, Boston Market closed about 10% of its more than 450 rotisserie chicken restaurants — including the last two in Boston, the city that gave the chain its name. Five more have closed in 2020, from Kansas to New Jersey.
The company started out in 1985 as "Boston Chicken" in suburban Newton. It's now headquartered in Colorado.
In a letter to employees, CEO Frances Allen pinned the closings on "increased competition, shifting consumer preferences, and rising costs on everything from goods and labor to real estate and utilities."
Boston Market has been through tough times before. In 1998, it filed for bankruptcy, and two years later the company got taken over by — surprisingly enough — McDonald's. The fast-food giant flew the coop in 2007 when it sold the chicken chain.
More: The most marked-up restaurant items on the menu
9. Applebee's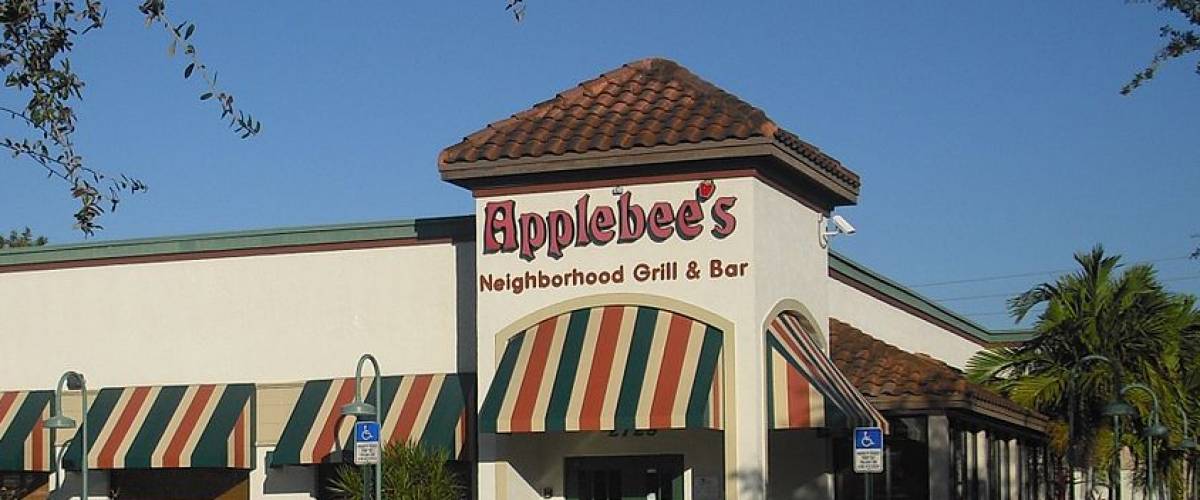 2019 and 2020 closings: 40
Owner Dine Brands admits that this neighborhood bar and grill is a little behind the times. So, the company has been doing a lot of pruning.
In 2018, the number of Applebee's dropped by 90 (from 1,936 to 1,846, according to reports). Company executives told Restaurant Business that the plan was to close another 20 each in 2019 and 2020.
The idea is not to kill off Applebee's entirely but fine-tune it. There will be greater focus on off-premises catering, takeout and delivery services. The leadership also is tinkering with healthier menu items and more ethnic food choices.
Atlanta-born Applebee's first opened in 1980.
10. Bar Louie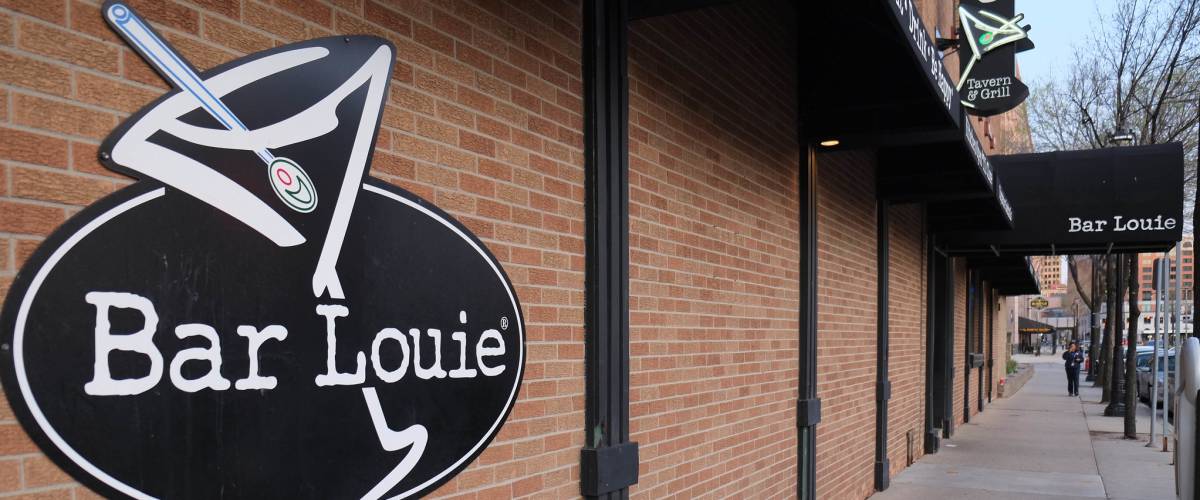 2019 and 2020 closings: 39
This 30-year-old gastropub slings bar food with a twist, like bourbon BBQ pork pineapple flatbreads and nacho-crunch craft burgers. Falling victim to bankruptcy, Bar Louie permanently shut down dozens of locations across the U.S in late January 2020.
The closures were abrupt; for example, zero notice was given to employees in Colorado, according to a local report.
The company has managed to keep over 90 locations up and running. Tom Frick, CEO of Bar Louie, said in a news release that shaking dozens of restaurants loose will "help us to focus on our profitable core locations and expand areas that have a proven track record of success."
11. TGI Fridays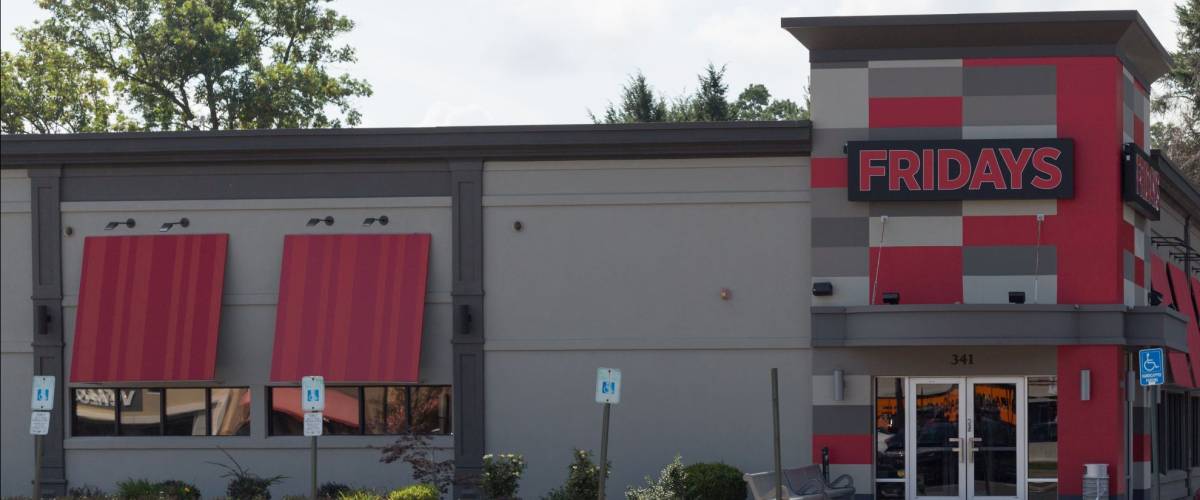 2019 and 2020 closings: 38
Older sit-down restaurant chains like TGI Fridays are being squeezed by America's generational and economic divides.
They're failing to catch on with younger diners, who prefer fresher and more innovative foods. The casual-dining restaurants also are getting caught in the middle as Americans gravitate to either higher-end establishments or fast-food joints.
TGI Fridays has been retooling its menu and trying to return to its singles-bar roots, but those efforts didn't help much last year. Sales plunged, so the company is scaling back.
In 2019, 34 company-owned and franchise restaurants had their very last "last call," according to NBC's "Today," and media reports indicate at least another four either have closed or will be shutting down in 2020, including the only Fridays in Rhode Island.
12. Perkins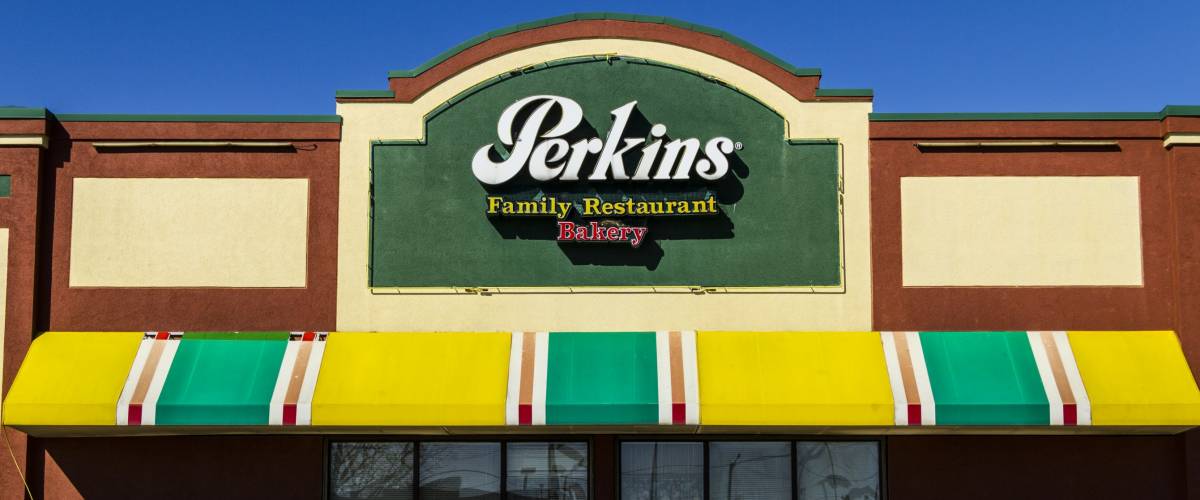 2019 and 2020 closings: At least 33
A couple of former Alaska gold prospectors started Perkins in Cincinnati in the late 1950s. They had far more success with restaurants than they ever did with precious metals.
Customers raved about their buttermilk pancakes, and within a few short years they were franchising their concept, originally called Perkins Pancake House.
By the 2010s, the company was facing a tall stack of financial trouble. It filed for bankruptcy in 2011 and again in 2019. The chain has weathered several rounds of closures, which often come without warning. The most recent took place in January 2020 in Waterloo, Iowa, and Johnson City, Tennessee.
Perkins' website says there are currently 317 locations in 32 states and Canada — which, by our count, suggests more than 30 have closed since the start of 2019.
13. Cosi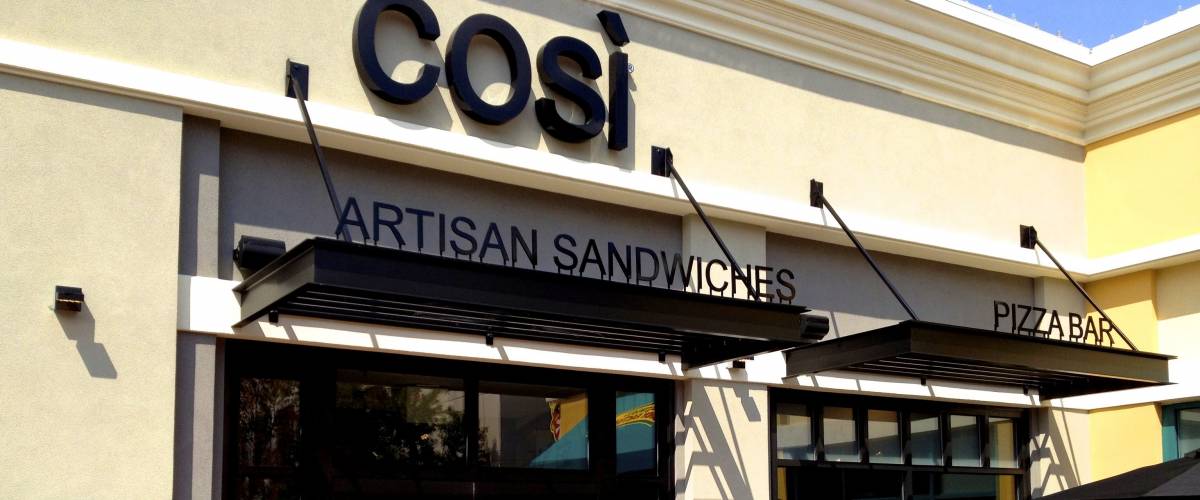 2019 and 2020 closings: 30
If you're a fan of Cosi —the chain whose sandwiches come with their ingredients tucked into toasty flatbread — it's getting harder and harder to find one of these that's still open.
Cosi's website shows only 11 locations are left, down from more than 150 in 2008. The company closed 30 of its stores near the end of 2019 and said it would move more heavily into catering.
A couple of months later, Cosi filed for Chapter 11 bankruptcy protection, for the second time since 2016.
In a statement announcing the bankruptcy, the company said it's trying to respond to "current customer dining trends" — and indicated it would open some new shops during the first half of 2020.
14. Ruby Tuesday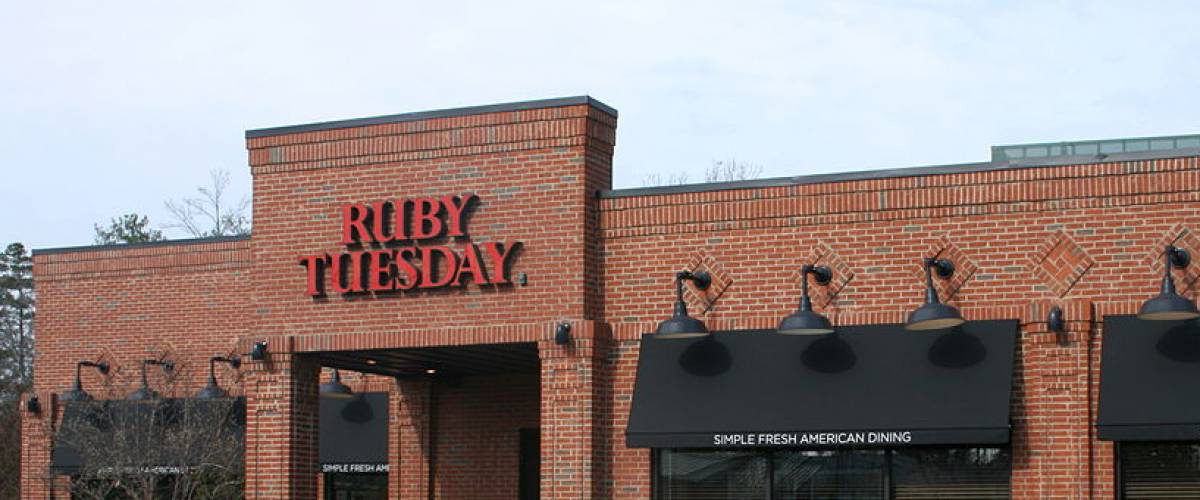 2019 and 2020 closings: 26
Restaurant companies can be notoriously tight-lipped about closings, so sometimes it's just a matter of doing the math. The location count for Ruby Tuesday is steadily shrinking.
According to local media reports (often using the headline "Goodbye, Ruby Tuesday"), the lovable casual dining chain with the Endless Garden salad bar shut down at least 26 of its restaurants last year. That's after turning out the lights at 51 locations in 2018.
September closures in New York, New Jersey, Connecticut, Delaware, Michigan and Massachusetts were typical. A simple notice appeared on the door apologizing for the inconvenience.
Founded in 1972, Ruby Tuesday was a pioneer of fresh ingredients and handcrafted cocktails. The very first one was a tiny hangout near the University of Tennessee, Knoxville.
15. Friendly's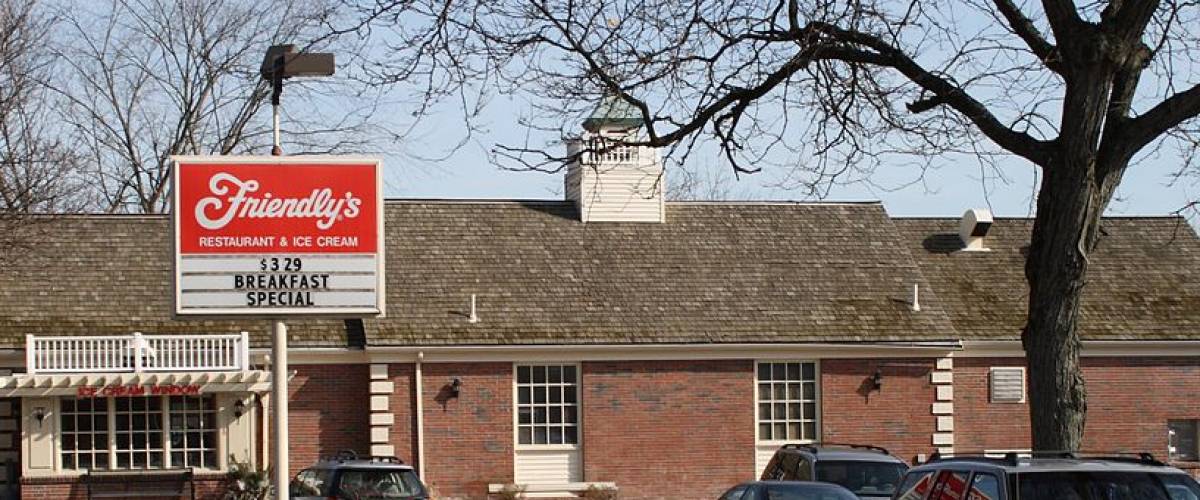 2019 and 2020 closings: 25
This chain traces its roots to an ice cream shop called Friendly that opened in Springfield, Massachusetts, in 1935. A hamburger was added to the menu five years later, and a family-friendly restaurant was born.
At one time there were more than 500 Friendly's, but by the start of 2019 just 200 remained. In April 2019, CEO George Mitchell announced the closing of 23 of the restaurants in the Northeast, and so far in 2020 additional locations have closed in Massachusetts and upstate New York.
A lot of folks will miss those Fribble milkshakes and heartwarming SuperMelts.
Mitchell told shareholders that the decision would "best position the brand for a bright future." Sales at Friendly's sank 11% between 2018 and 2019, Restaurant Business reports.
16. Kona Grill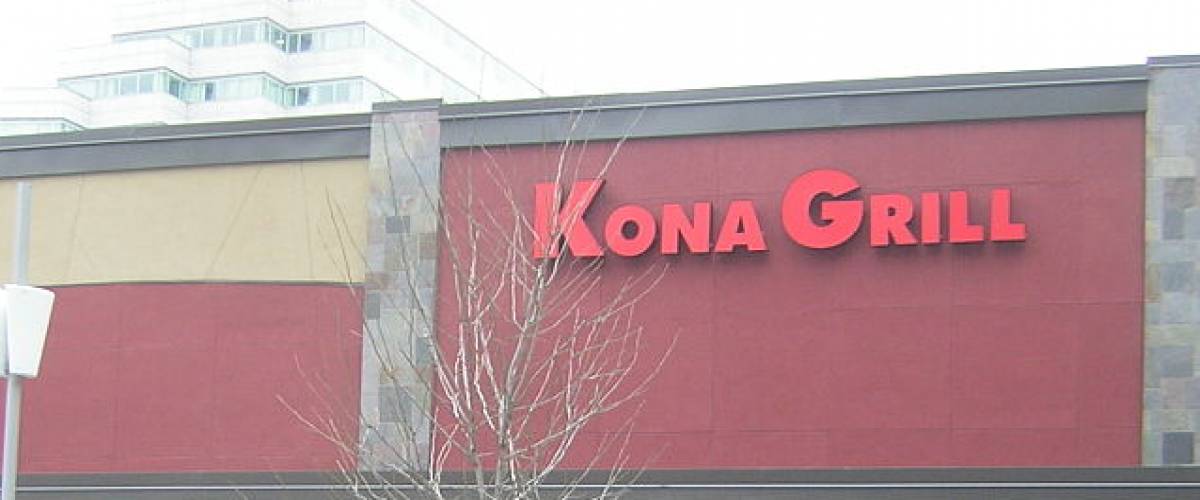 2019 and 2020 closings: 19
When it opened in 1998, Kona Grill was unique in many ways. Its 40 sauces, made from scratch, introduced global flavors that elevated ordinary stir-fry and sushi.
The chain filed for bankruptcy last year, closed 19 locations and began looking for a buyer.
Kona Grills are beautiful restaurants, but they cost around $4 million to build. A former CEO with the company tells Restaurant Business the leadership was overambitious with expansion plans.
When sales started to drop off in 2015, Kona panicked and cut back on culinary innovation, management, support staff and employee training. All of this had a negative impact on the guest experience.
17. Marie Callender's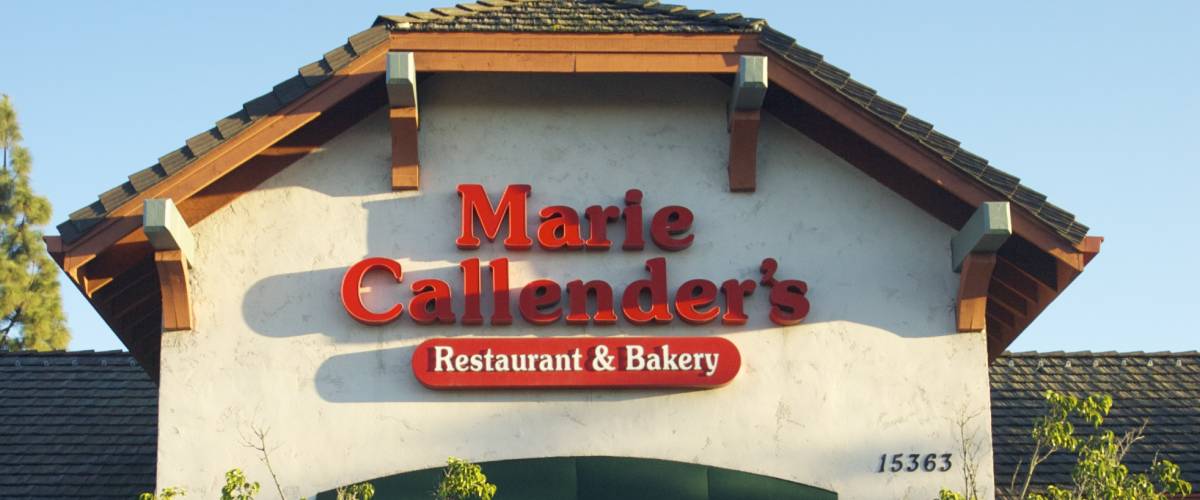 2019 and 2020 closings: 19
The Marie Callender's name may make you think of chicken pot pies and banana cream pies in the frozen food aisle. There was a real Marie Callender, and she started out making dessert pies in her modest Orange County, Calif., home in the 1940s.
By the 1950s, she was baking up to 200 a day for restaurants in the area, and it wasn't long before the family decided to open its own restaurants to showcase Marie's pies.
Business was crumbling while the chain was owned by the Perkins pancake restaurants company, which filed for bankruptcy in 2019. Marie Callender's is going forward now with a new owner.
Not long ago there were more than 50 locations in the western U.S., but the number has dwindled to fewer than 30. At least fans still have the frozen pies when they need a Marie's fix.
18. O'Charley's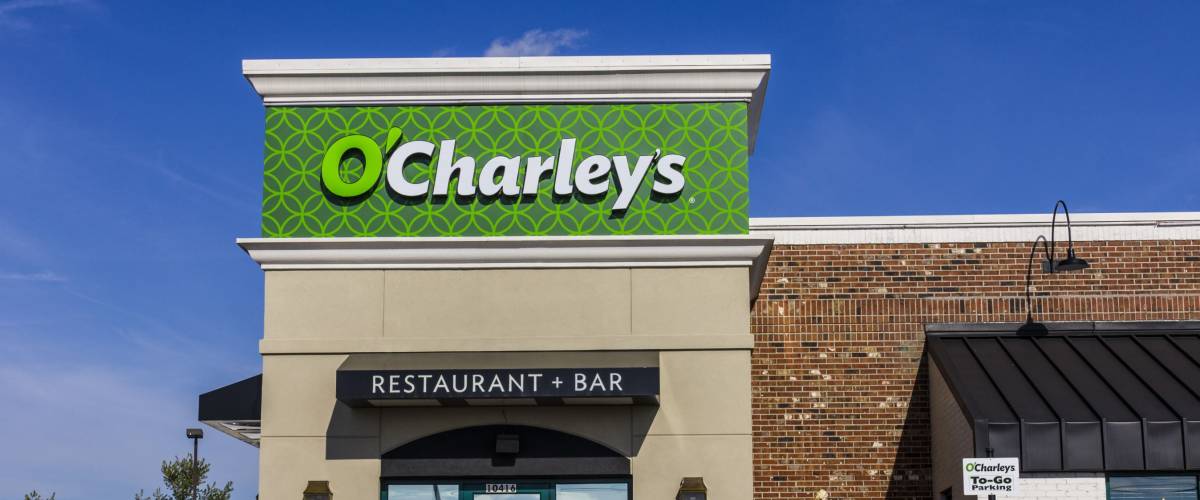 2019 and 2020 closings: 16
O'Charley's fans are finding they have fewer places to enjoy "free pie Wednesdays" and all-you-can-eat-catfish Thursdays.
This Southern-flavored sit-down restaurant chain that got its start in Nashville, Tenn., in 1971 has been quietly trimming its roster of more than 200 locations in 17 states.
Eight O'Charley's shut down over the last weekend in June 2019, says Nation's Restaurant News. Local news reports indicated that at least six others closed earlier in last year, including an Orlando, Florida, restaurant near the Universal theme parks.
So far in 2020, two locations in Kentucky have gone out of business.
Though O'Charley's has been struggling, executives told Wall Street analysts on a conference call last year that they were seeing signs of improvement.
19. Fuddruckers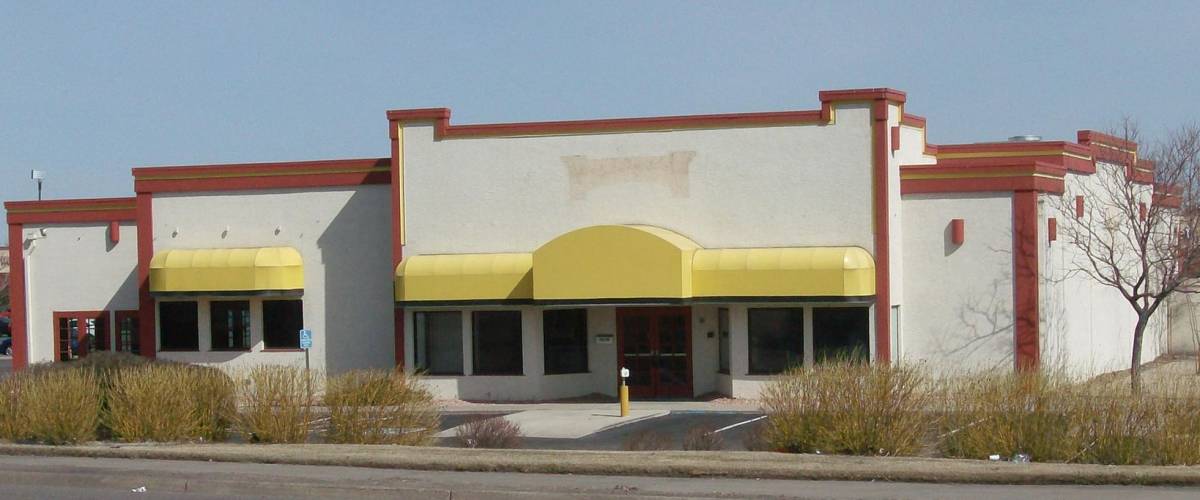 2019 and 2020 closings: 15
You think this burger chain has an odd name now? The original name was even stranger: Freddie Fuddruckers. Who is not and never was a real person.
The business was founded by a guy named Philip J. Romano, who would eventually put his own name on a restaurant chain, Romano's Macaroni Grill.
But back to Romano's earlier creation, Fuddruckers, which boasts that its juicy hamburgers are "the world's greatest." The brand is now owned by the Luby's cafeteria people, and they've been closing their company-owned Fuddruckers locations.
The chain's website shows there are now nearly 180 company-owned and franchise Fuddruckers around the world. Financial statements indicate that at least 15 locations closed in 2019.
20. Red Robin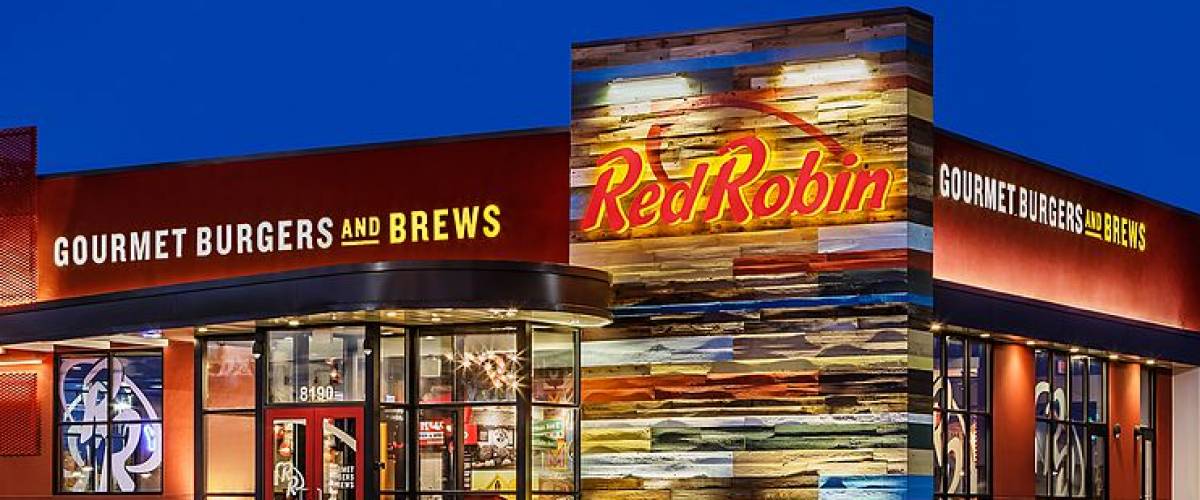 2019 and 2020 closings: 10
Kid-friendly Red Robin, which was founded 50 years ago in Seattle, isn't going to be flying quite so high.
The company says one reason for its recent decision to shut down 10 of its restaurants was the hard times at U.S. shopping malls. Seven of the 10 were located within malls.
In a news release, Red Robin said it hopes shutting down some money-losing restaurants would "drive improved profitability."
Sales and customer numbers have been declining at Red Robin, and the Burger Works fast-food chain that the company attempted a few years ago was just one more fast-food blunder. It didn't last long.
21. Metro Diner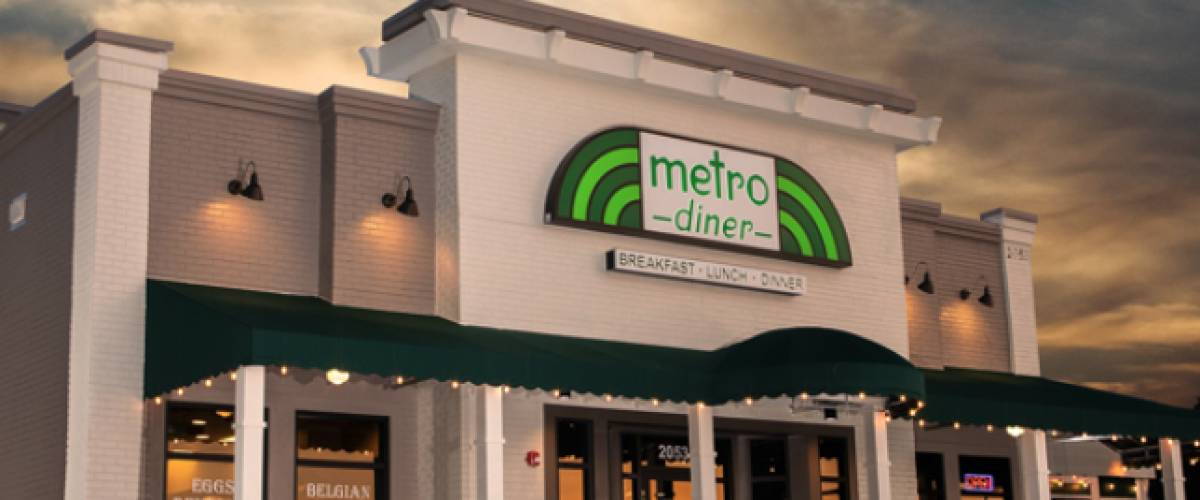 2019 and 2020 closings: 8
Founded in 1992 in Jacksonville, Florida, this diner chain shot up in popularity after it was featured on Guy Fieri's Food Network show "Diners, Drive-Ins and Dives" in 2010.
The chain has since closed both of its Las Vegas locations as well as restaurants in Indianapolis; Birmingham, Alabama; South Tulsa, Oklahoma; and Macon, Georgia.
One explanation for the pullout from Las Vegas is the wage laws in Nevada. The state requires employers to pay tipped workers the regular minimum wage, while many other states allow workers who make tips to be paid a lower base rate.
Metro Diner said the law made it difficult for the company to turn a profit.
22. Roy Rogers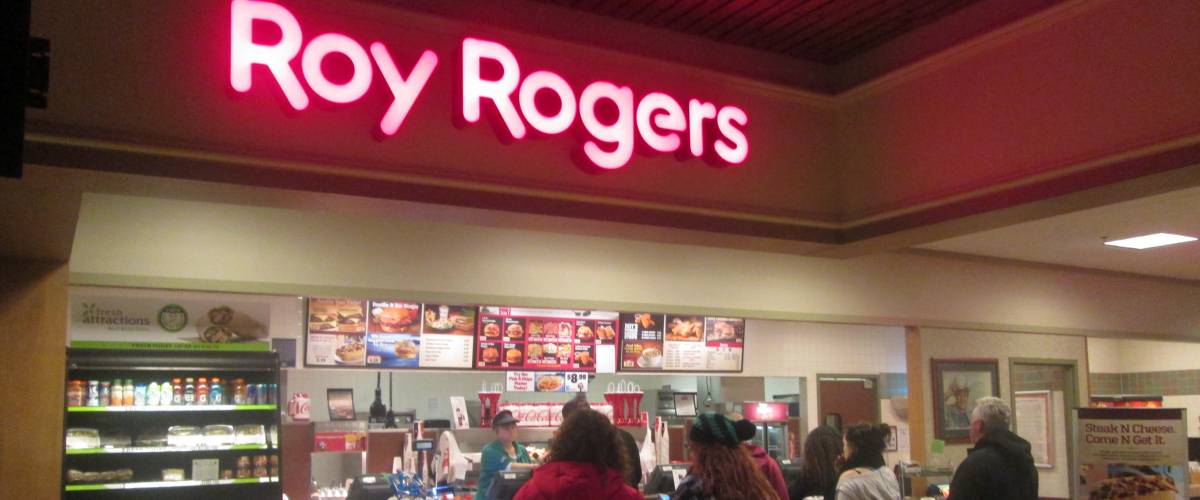 2019 and 2020 closings: 7
The biggest challenge for this chain might be acquainting younger generations with its namesake. In the 1940s and '50s, the King of the Cowboys appeared in more than 100 films and had his own TV show with his wife, Dale Evans, and his legendary horse, Trigger.
The Western-themed fast-food restaurants are known for breakfast platters, hamburgers, fried chicken and an extensive "fixin's bar."
There were once more than 600 locations, but now fewer than 50 remain. A number of those original locations were rebranded or sold off by former owners; Roy Rogers' new owners had their eye on revitalizing the chain before the coronavirus stalled their efforts.
By our count, seven locations have been shuttered since early 2019, including two of the eight Roy's in New Jersey.
23. McCormick & Schmick's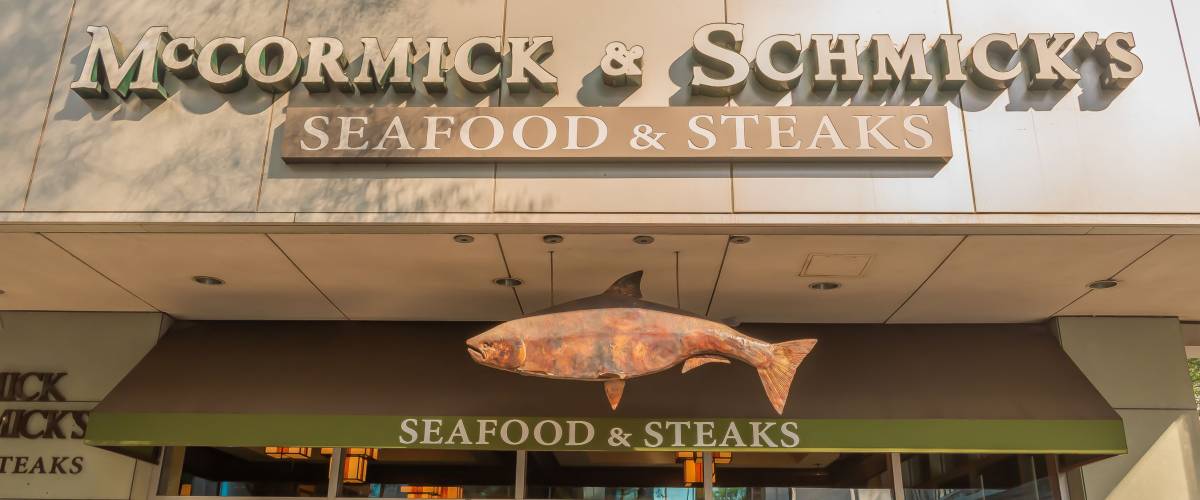 2019 and 2020 closings: 7
The upscale McCormick & Schmick's seafood-and-steaks restaurants have been doing a slow fade since the chain was purchased in 2012 by Landry's, the owner of Bubba Gump Shrimp Company, Morton's The Steakhouse and other dining brands.
At the time of the sale, there were 85 M&S locations in the U.S. Today, the website lists only 32.
That's after at least seven closings since early 2019. Restaurants have gone out of business in cities including St. Louis; Denver; and Providence, Rhode Island, according to local media reports. Most recently, the M&S in San Diego closed unexpectedly just hours after hosting a New Year's Eve celebration.
Yes, there really was a (Bill) McCormick and a (Doug) Schmick. They launched their chain in Portland, Oregon, in 1979.
24. Gordon Biersch Brewery Restaurant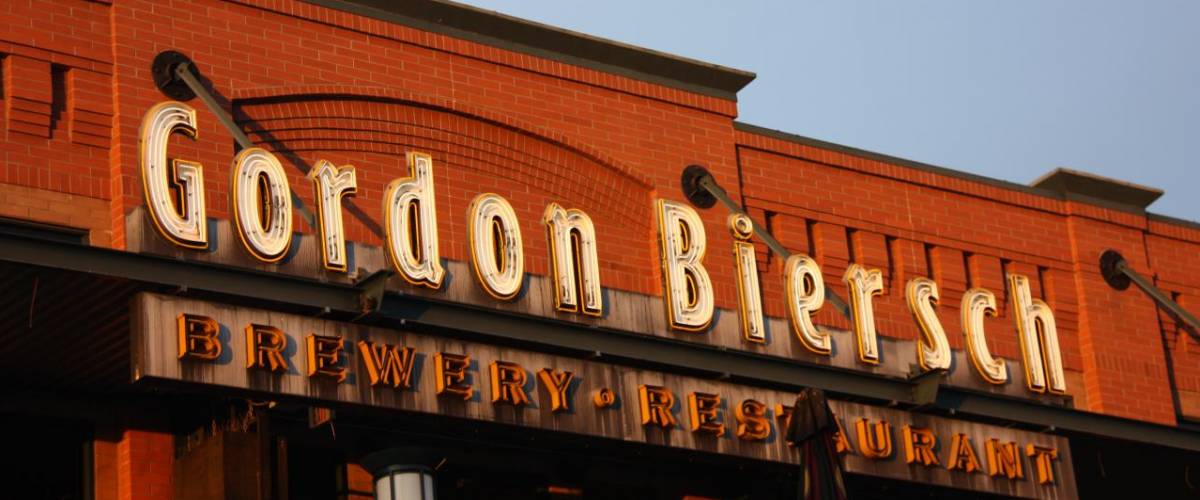 2019 and 2020 closings: 7
This 30-year-old American brewpub, known for its German-style lagers, has definitely seen hoppier days.
The chain has been dwindling. All four Arizona locations shut down over the last year, and early in 2020 Gordon Biersch said "Aloha" (meaning "goodbye," in this case) to its only restaurant in Hawaii.
Just 17 locations are still operating across the U.S. — half as many as there once were.
Gordon Biersch is trying to give itself a new spin. The company's very first brewpub, which opened in Palo Alto, California, in 1988, has been rebranded as "Dan Gordon's" and now offers a farm-to-table menu with a big focus on barbecue.
25. Taco Bell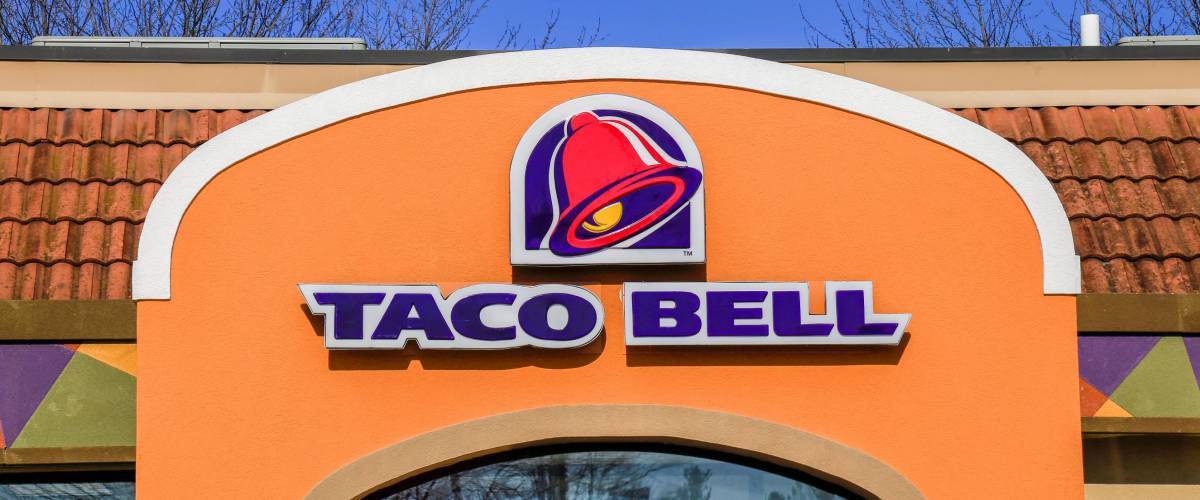 2019 and 2020 closings: 7
Say it isn't so. The chain whose Cravings Value Menu goes easy on family bank accounts has closed more than a half-dozen locations since 2019, most recently in the small island community of Kodiak, Alaska, which lost its only Taco Bell.
The closures will hardly make a dent in the Taco Bell empire, but tell that to the customer who lives near one of those spots and now has to travel farther (possibly by boat) to satisfy a chalupa craving.
Taco Bell has traditionally been the cash cow of Yum! Brands, which also owns KFC and Pizza Hut. It's investing more in international expansion and has even experimented with a Taco Bell pop-up hotel in Palm Springs, Calif.
Veggie options and more jobs also are on the horizon.
26. Luby's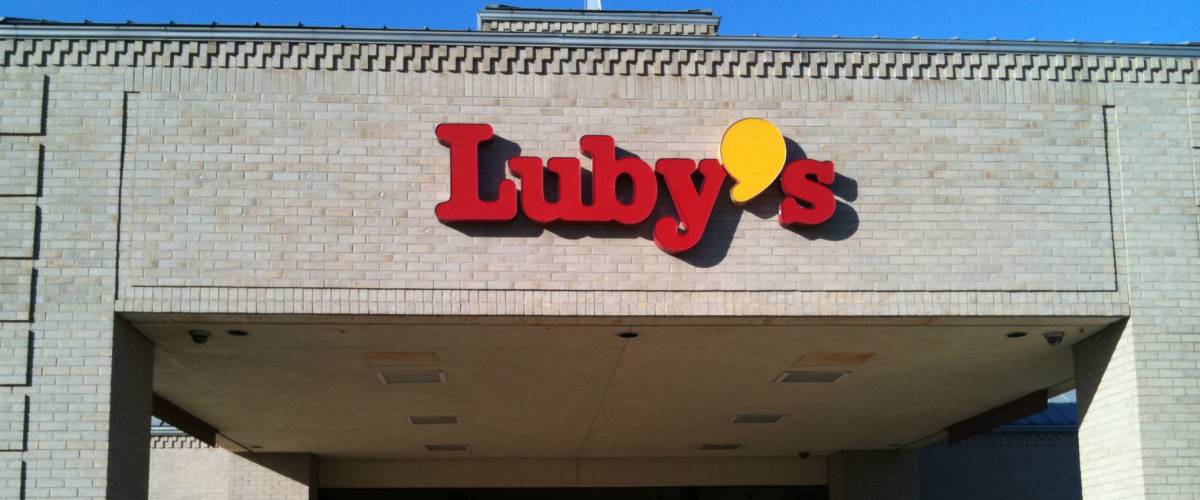 2019 and 2020 closings: 6
Luby's operates all but one of its cafeteria-style restaurants in Texas, where the chain is as much a part of the landscape as tumbleweeds, armadillos and H-E-B supermarkets.
The website says Luby's even "tastes like Texas," but apparently some people in the Lone Star State have been losing their appetite for the company's chicken fried steak, "square fish," fried broccoli and other fare.
Luby's has been in a slump. In the most recent quarter, sales were down 3% at its cafeterias open at least a year, compared to a year earlier, and 10.5% fewer customers were coming through the doors.
The chain has been shutting down its most troubled locations. There were 84 Luby's in late 2018, but now there are 78.
27. Joe's Crab Shack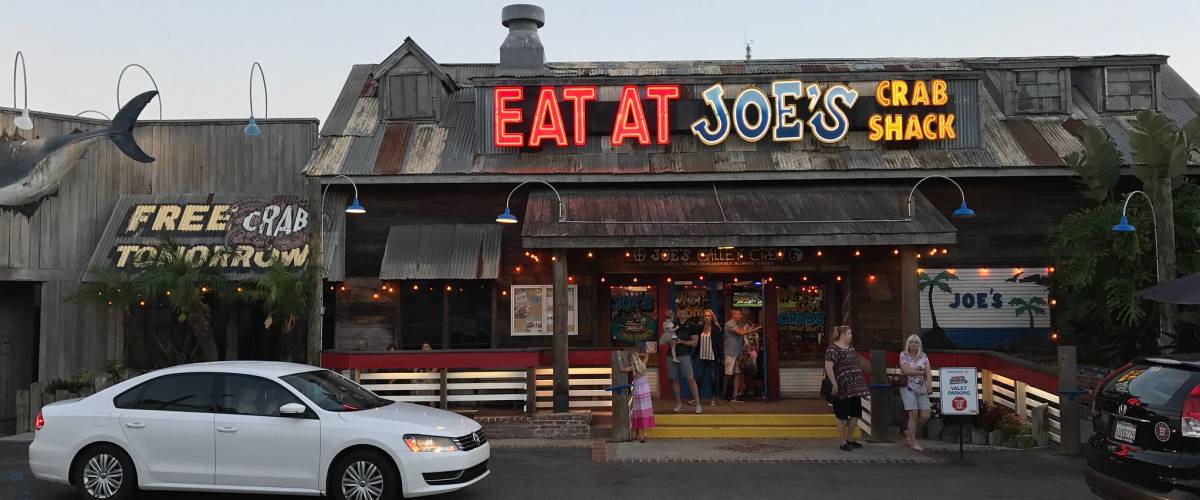 2019 and 2020 closings: 3
This seafood restaurant chain, which first opened in Houston in 1991, shrank by over a third when 41 locations abruptly went out of business in 2017. And more have closed since then, including restaurants in California, Texas and South Carolina last year.
Like the crabs it serves, the company has found itself in hot water a few times in recent years. In 2014, after the company publicly announced it would stop using oil containing trans fats to cook its seafood, a consumer group claimed Joe's locations were still using a dipping sauce loaded with trans fats.
A year later, Joe's Crab Shack encountered backlash when it tested a no-tipping policy. Employees' wages were increased to compensate for the lack of tips, but customers weren't thrilled to see higher menu prices.
28. Benihana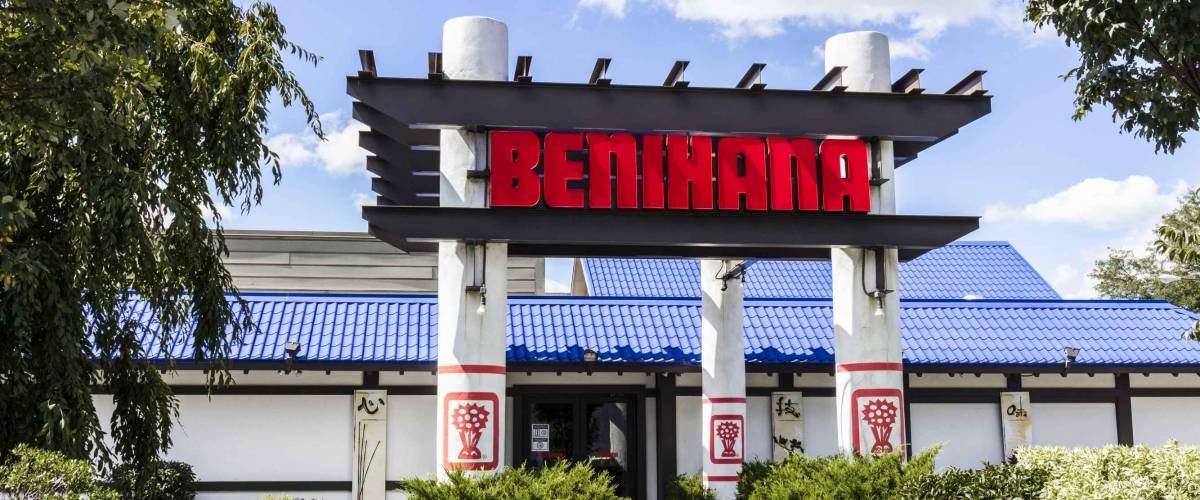 2019 and 2020 closings: 1
When the first Benihana restaurant opened back in 1964, it delighted guests with its overtly theatrical approach to dining. (The onion volcano, in particular, never fails to entertain.)
The resulting chain also helped introduce Americans to teppanyaki, a style of Japanese cooking that uses a griddle to quickly fry noodles and thin slices of food. While Benihana fully exploited this niche for years, many other teppanyaki restaurants have since risen to compete.
Though the Sacramento, California, Benihana went out of business recently, the company this year announced plans to expand in the U.S. and develop franchises in the Caribbean, Central America and South America.
Sponsored
Kiss Your Credit Card Debt Goodbye
Millions of Americans are struggling to crawl out of debt in the face of record-high interest rates. A personal loan offers lower interest rates and fixed payments, making it a smart choice to consolidate high-interest credit card debt. It helps save money, simplifies payments, and accelerates debt payoff. Credible is a free online service that shows you the best lending options to pay off your credit card debt fast — and save a ton in interest.