Here are 25 chains you may have thought were dead because they disappeared from your town years ago. But they're still out there — maybe with only one lingering location.
Catch them while you can!
1. Big Boy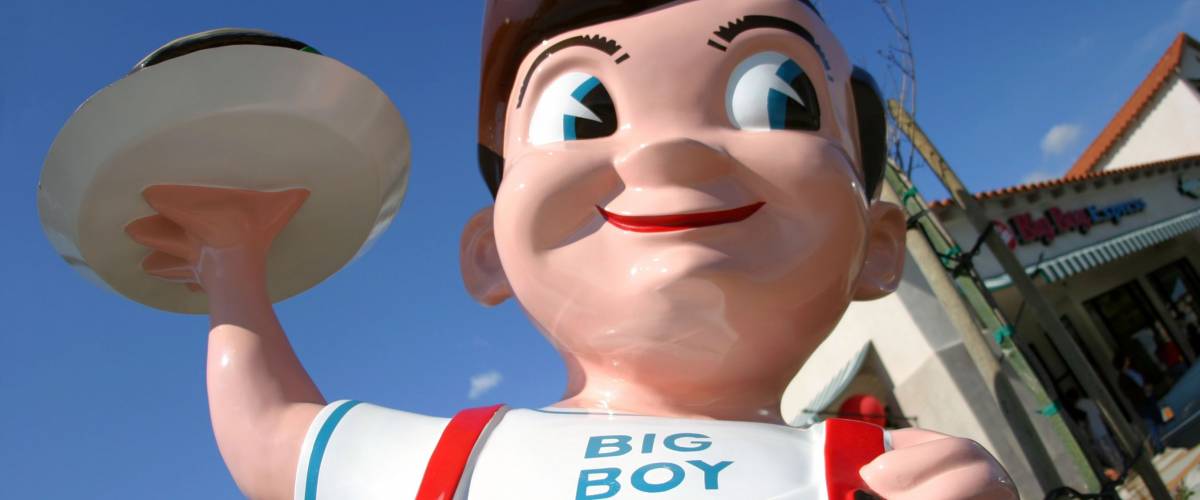 Big Boy has endured since 1936, when the company got its start as Bob's Pantry. At one time, the chain was a giant in the restaurant industry — in more ways than one.
In 1979, more than 1,000 Big Boy burger joints greeted customers across the U.S. with towering statues of the chain's chubby, cheery mascot.
Since then, the diner-style restaurants have lost out to quick-service competitors in the burger business.
So today, around 200 Big Boys and Frisch's Big Boys are in business, primarily in the Midwest. New owners of Big Boy Restaurants International are trying to revive the brand through a new fast-food restaurant format.
More: See how much you can save on your auto insurance through SmartFinancial.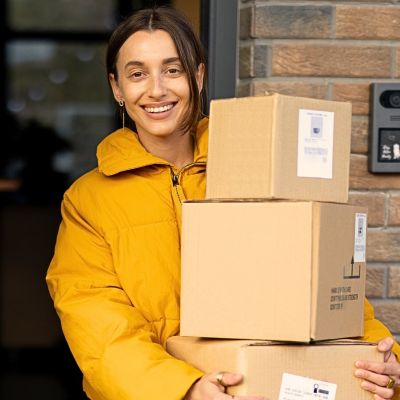 Capital One Shopping's browser add-on automatically applies coupon codes as you shop online. It's absolutely free – plus it takes only two clicks to install. Add the Capital One Shopping browser extension today and start earning discounts of up to 50% on the things you already buy.
Install for Free
2. Rainforest Cafe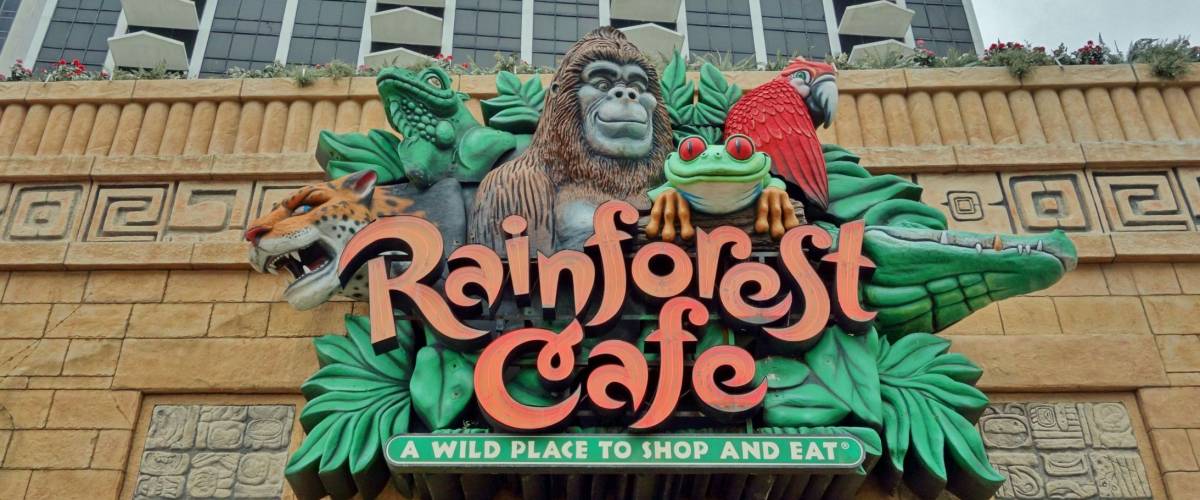 You can't help loving Rainforest Cafe, with its plastic jungles, waterfalls, intermittent thunderstorms and animatronic gorillas. Most fans have fond memories of the gift shops attached to most locations.
Guests keep coming back for the coconut shrimp, Mojo bone ribs, reasonably priced steaks, and affordable kids meals. Plus, whenever someone is served one of the erupting brownie desserts, the whole restaurant has the fun of screaming, "Volcano!"
Though it has been more than 20 years since the theme restaurant fad peaked, Rainforest Cafe continues to survive, though it's not roaring as loudly as it once did.
The chain's website shows 17 Rainforest Cafes are currently in business in the U.S., down from a high of 32. Another five locations operate outside the U.S.
3. Planet Hollywood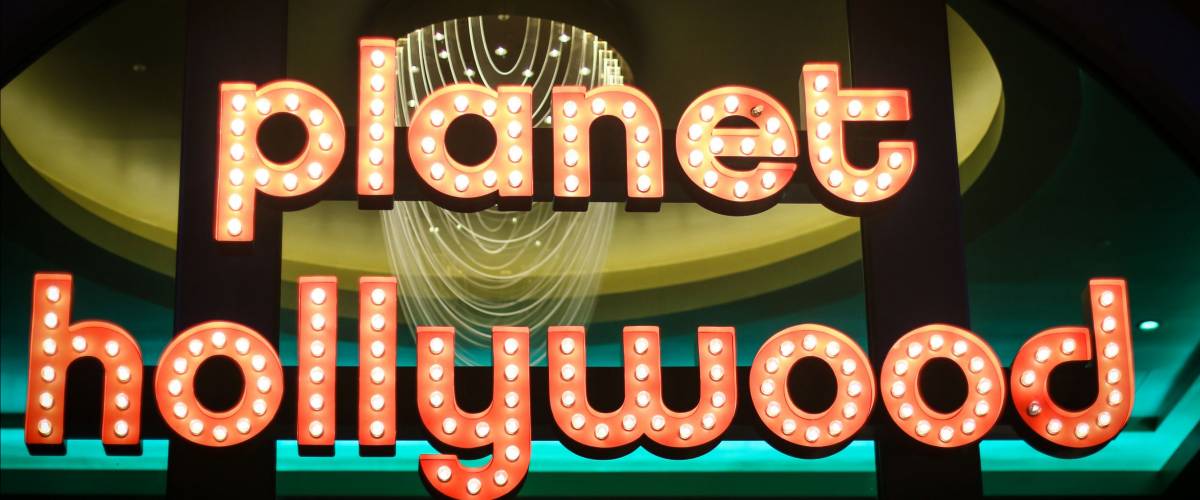 Planet Hollywood launched in New York in October 1991 with a ton of hoopla. The theme restaurant was backed by Hollywood celebrities Bruce Willis, Demi Moore, Sylvester Stallone and — before his days as California governor — Arnold Schwarzenegger.
Each new location reported close to $15 million in sales during its first year. At Planet Hollywood's height, 87 locations spanned the globe, in places including Phoenix; Columbus, Ohio; and the Mall of America in Minnesota.
But Planet Hollywood faded, along with the star power of its famous investors.
The official website shows there are now just six Planet Hollywood restaurants, though the company is expanding as a luxury resort brand.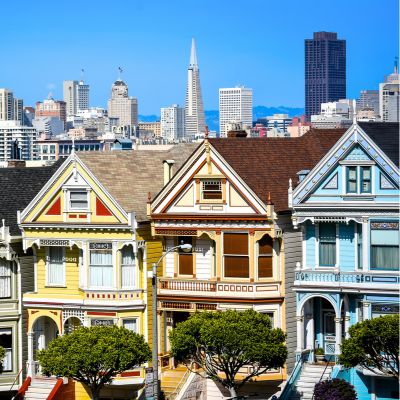 Believe it or not, you don't need millions, or even hundreds of thousands to invest in real estate. Arrived is an online platform where you can invest in shares of rental homes and vacation rentals without the headaches of being a landlord.
Learn More
4. Baja Fresh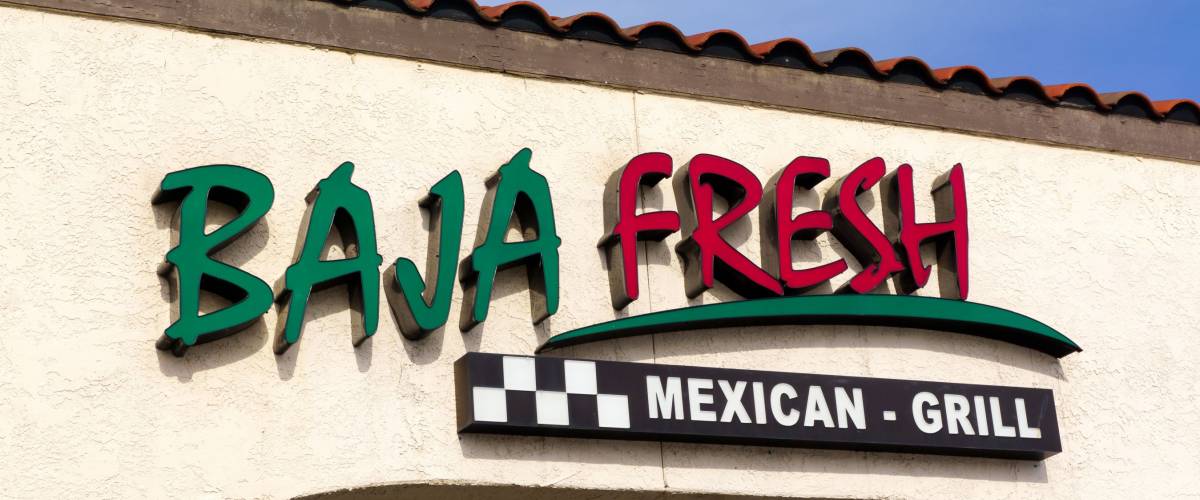 Before Chipotle, Qdoba and Moe's, there was Baja Fresh Mexican Grill, a burrito chain that started in 1990. It grew quickly on the popularity of its fresh ingredients and its tangy, dark and mysterious "Salsa Baja" at the restaurants' salsa bars.
In 2002, Wendy's bought Baja Fresh — and that's when things started going downhill. Sales declined, and Wendy's would sell the burrito business at a loss just four years later.
Baja Fresh once had as many as 300 restaurants, but the chain has been shrinking and pulling out of parts of the U.S. It recently attempted to return to Florida, but a location in Miami lasted less than a year.
The company reported 165 Baja Fresh locations in 2017.
5. Tony Roma's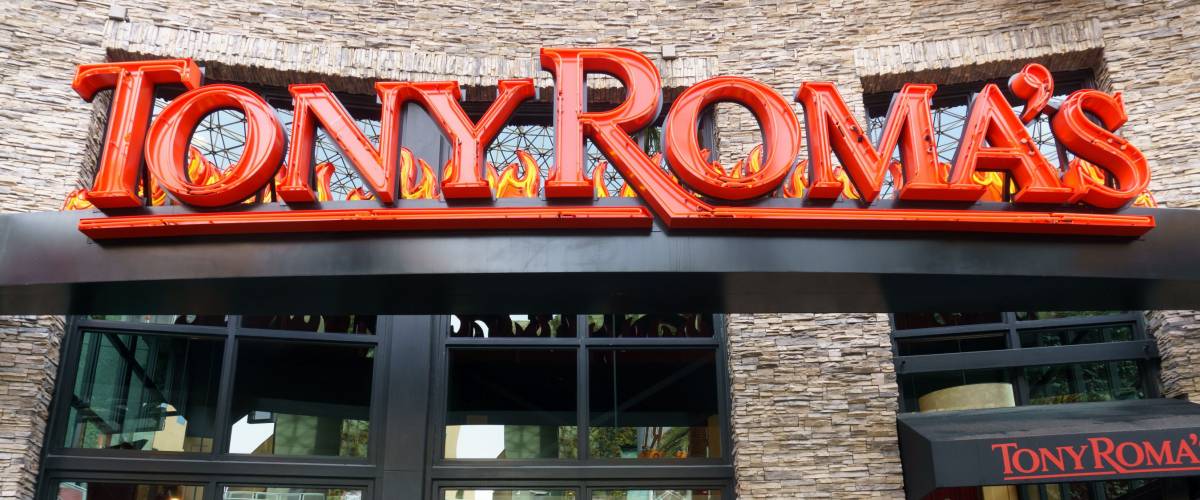 Tony Roma's boasts that it has "over 150 family restaurant locations on six continents." But the chain's website shows only 17 of those are in the U.S., where the company got its start.
Tony Roma, who was oversaw the menu for the Playboy Club, opened his first namesake restaurant in Miami in 1972. It became a franchise through an investment from Clint Murchison Jr., the founder of the Dallas Cowboys.
Tony Roma's once had more than 160 stores in the U.S., but American customers lost their enthusiasm for the chain's ribs and other barbecue fare.
The company continues to grow overseas and recently announced the opening of its 37th location in Spain.
More: With Swagbucks, you can earn free gift cards and cash for the everyday things you already do online.
6. TCBY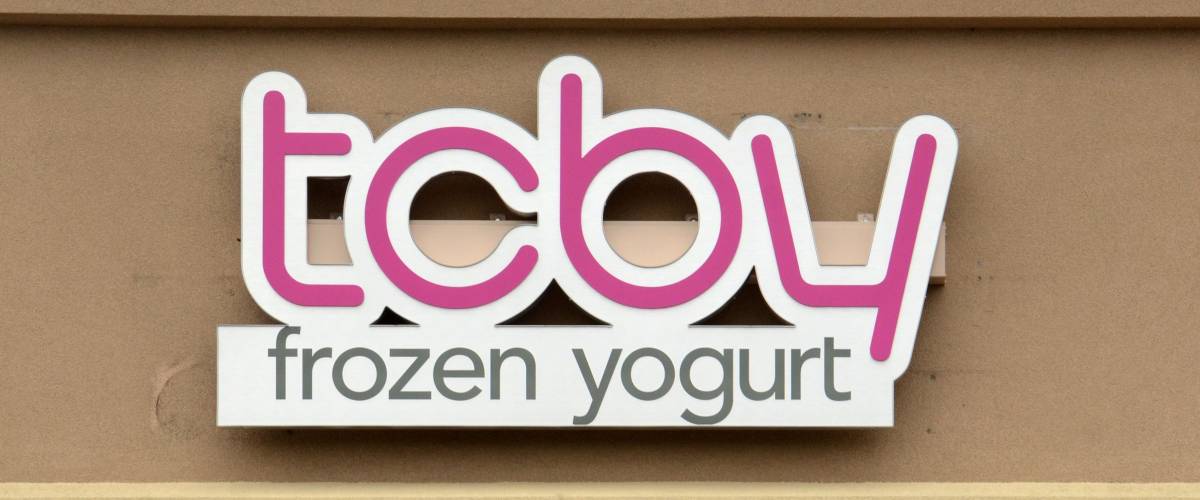 TCBY originally stood for "This Can't Be Yogurt," but the company later switched to "The Country's Best Yogurt" after its original name drew a lawsuit from a competitor.
Now, the acronym might as well stand for "This Chain Brings Yawns." TCBY — which got its start in Arkansas in 1981 — has struggled to compete against newer, trendier frozen yogurt franchises.
With over 50 possible flavors, and some gluten-free menu items, TCBY is trying its best to sweeten the deal for customers.
The company reportedly had nearly 1,800 locations in the early 2000s. The website shows that today, there are only around 350, and stores keep closing. A TCBY in Lincoln, Nebraska, went out of business in 2017 after more than three decades.
7. Roy Rogers In the late 1960s, Roy Rogers — "King of the Cowboys" in old movie westerns — licensed his name to a chain of burger restaurants. By 1991, there were more than 600 locations, mostly in the northeastern U.S. and mid-Atlantic.
And then, the business was sold. The restaurants were turned into Hardee's burger joints — and fans of the Roy Rogers brand were furious. The customer revolt was so powerful that Hardee's tried switching the name back.
But the damage was done. The Roy Rogers chain went off into the sunset, though in recent years it has been trying to make a comeback.
Today, there are 50 locations serving up old favorites like the Double R Bar Burger.
8. Kenny Rogers Roasters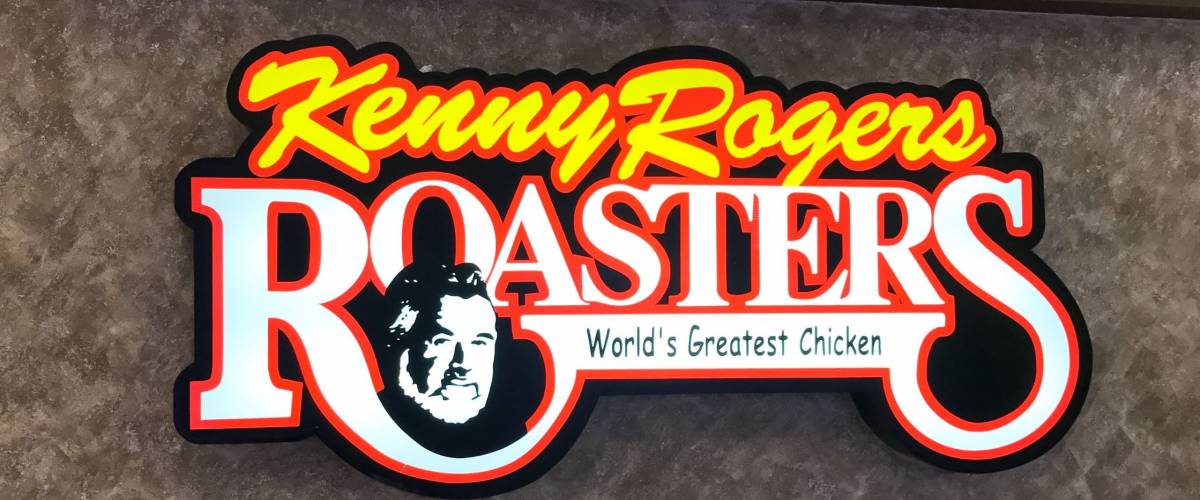 Country singer Kenny Rogers (the guy who sang, "You've got to know when to hold 'em, know when to fold 'em") founded a chain of rotisserie chicken joints in 1991 with the help of former KFC investor John Y. Brown.
The restaurants became a part of American pop culture. In a 1996 episode of Seinfeld, Kramer declares war on a brightly lit KRR across from his apartment — and then gets hooked on the chicken.
Rerun viewers who've never heard of Kenny Rogers Roasters may be baffled, because the chain no longer exists in North America.
But it's thriving across Asia: A Malaysian company operates scores of locations throughout the region.
9. Blimpie It seems like Blimpie has been around forever — it's America's oldest submarine sandwich chain, founded in 1964.
If you were a fan of Tina Fey's sitcom 30 Rock you may remember Blimpie as an occasional punch line. Its subs were a fave of loser character J.D. Lutz.
In recent decades, Blimpie has been a loser, too. It has lost a lot of "footprint" and has changed ownership multiple times.
At the chain's peak in the early 2000s, close to 2,000 Blimpie shops could be found throughout the U.S. and overseas. But now, the company's website shows around 250 locations. The world's first Blimpie — in Hoboken, New Jersey — closed in 2017.
More: Shouldn't your money be doing more? Earn great interest with these savings accounts.
10. Kewpee Kewpee is a relic restaurant if ever there was one. The very first one started serving up hamburgers in Flint, Michigan, in 1918, and a full century later the chain is still around. But just barely.
The name was inspired by the kewpie doll, a cutesy, chubby baby doll that was popular in the early 20th century. The burgers became popular, too, and by the 1940s around 400 Kewpee restaurants were operating nationwide.
Wendy's founder Dave Thomas once said Kewpee inspired him to go into the burger business.
Now, just five Kewpee locations remain: one in Wisconsin, one in Michigan and three in Lima, Ohio.
11. Bennigan's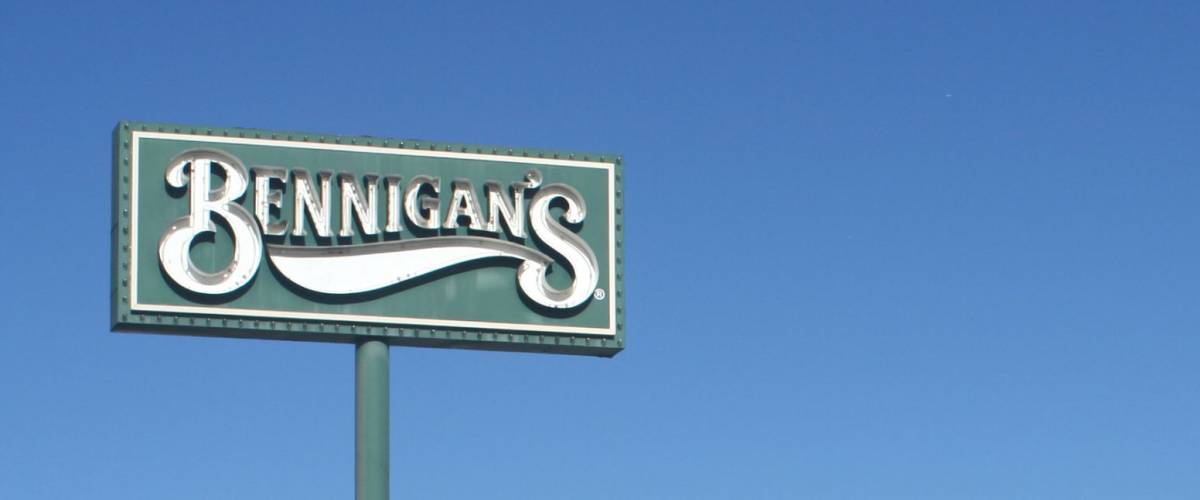 Bennigan's is an Irish-themed restaurant chain that was founded in Atlanta in 1976. It was near death, but the company is trying to make a comeback.
In 2007, the owners filed for Chapter 7 bankruptcy liquidation and shut down 150 restaurants overnight. A new CEO came on board to try to revive the brand in 2011.
The chain has had difficulty standing out against competitors like TGI Friday's and Chili's. Despite Bennigan's Irish pub roots, the menu featured Southwestern-style appetizers, Cajun chicken, shrimp, Sriracha burgers, and tempura shrimp.
Today, there are 13 Bennigan's locations in the U.S., stretching from Texas to New Jersey, according to the chain's website.
12. Arthur Treacher's Fish & Chips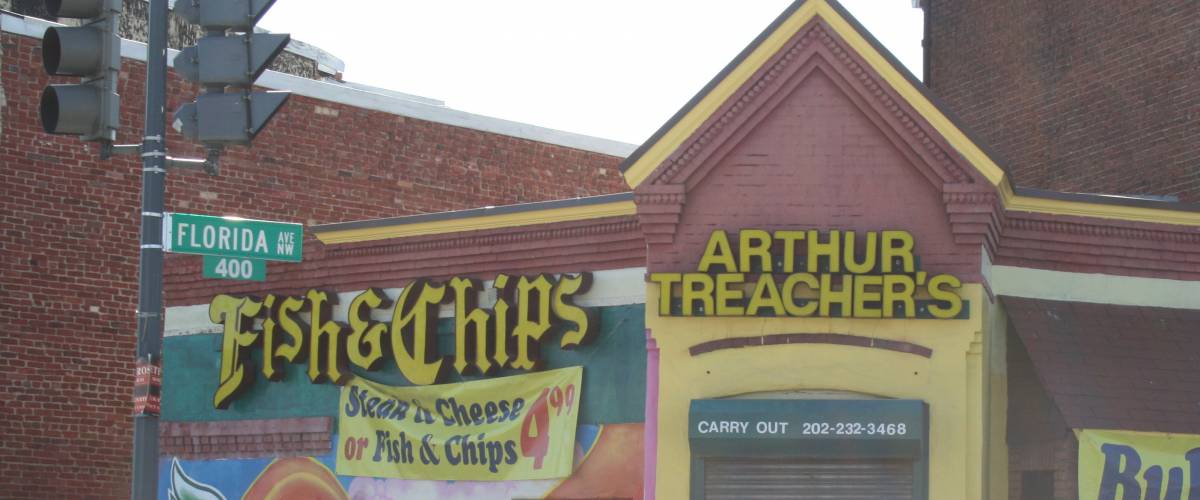 Arthur Treacher was a movie actor who specialized in playing British butlers. Just think of that old search engine Ask Jeeves. Treacher, in fact, played a butler named Jeeves in a couple of movies in the 1930s.
The fish and chips restaurants that carried his name got their start in Columbus, Ohio, in 1969. The chain expanded rapidly, and at its peak there were over 800 locations nationwide.
But the company's downfall began when the price of cod skyrocketed in the late 1970s. The "Cod Wars" — a fishing rights dispute between Iceland and Great Britain — made the cod used in the chain's fish and chips recipe very expensive.
Just seven standalone Arthur Treacher's survive, in Ohio and New York.
13. Ground Round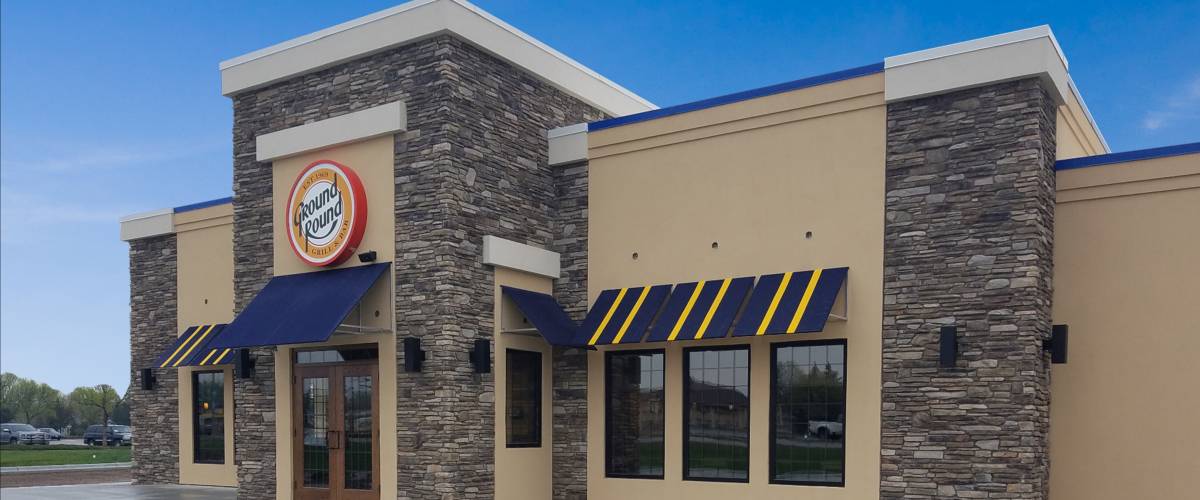 In the 1970s and '80s, parents endured a lot of begging to go to Ground Round, because the restaurants were famous for hosting great kids' birthday parties starring a mascot named Bingo the Clown.
For adults, Ground Round was the place where you got peanuts in the shell before your meal — and were encouraged to throw the shells onto the floor.
Ground Round went out of style, and in 2005 nearly half the roughly 130 restaurants closed abruptly closed ahead of a bankruptcy filing.
Today, there are fewer than 25 locations still operating in the Midwest and the Northeast — thanks to franchise owners who banded together to buy the company and stop it from going away entirely.
More: With Zip Recruiter, you only see job postings tailored to your skill set.
14. Dog n Suds Hamburgers and hot dogs typically get equal space on the grill at cookouts, but in the fast-food business, it's not even close. Burgers are king, and frankfurters are (frankly) rare to even find on the menu.
But, going back to the 1950s, hot dogs have shared star billing with root beer at restaurants called Dog n Suds. They're drive-ins — with carhops, serving up their "famous" Coney cheese dogs. Think of the old TV show Happy Days.
According to the book Fast Food: Roadside Restaurants in the Automobile Age, Dog n Suds in 1968 had 650 locations in 38 states.
Today, only 10 are left, in the Midwest.
15. Quiznos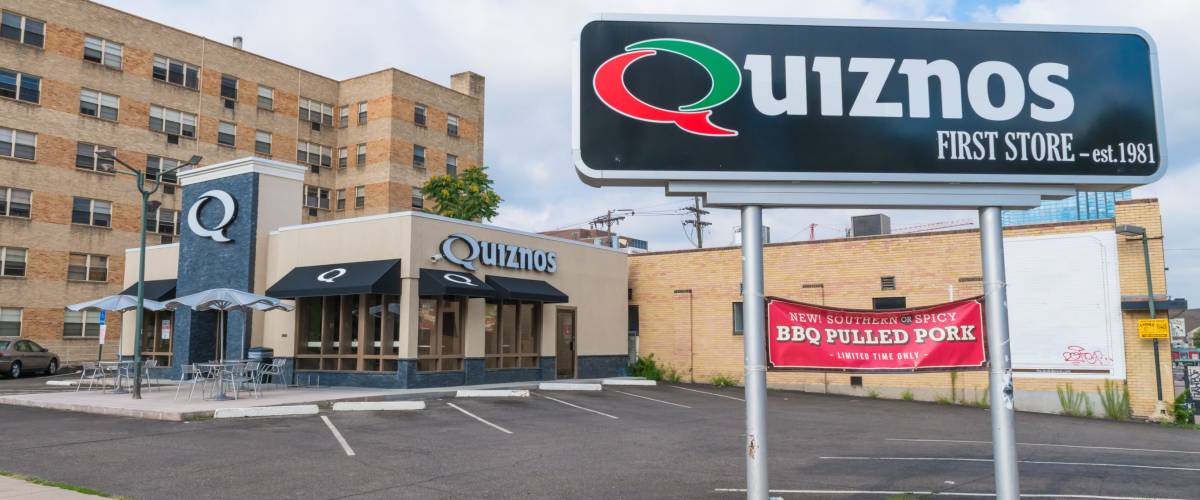 The first Quiznos opened in Denver in 1981, and it wasn't long before the chain's tasty and toasty subs could be found throughout the U.S. and around the world.
At one time, the chain was even in serious competition with Subway for the title of America's favorite fast-food subs.
But in recent years, Quiznos shops have been vanishing about as quickly as they spread. In January 2019, fewer than 400 were left in the U.S. — down from some 5,000 locations in 2007, Restaurant Business reported.
The chain took a beating during the Great Recession and filed for bankruptcy in 2014. Fans of Quiznos are hoping to see some magic worked by the company's new owner, an investment firm with experience turning troubled businesses around.
16. Country Buffet In the mid-2000s, Americans were piling it on their plates at some 700 buffet restaurants called either Country Buffet, Old Country Buffet, HomeTown Buffet or Ryan's.
The names may have been different, but it was all one company and one concept: all-you-could-eat of comfort-food favorites like fried chicken, meatloaf, mac and cheese, and coconut cream pie. The locations all looked the same, and customers could count on the same menu classics.
The business encountered some serious indigestion and went through a series of bankruptcies and closings. Buffets, in general, fell on hard times — experiencing a steady decline over the years.
The website shows fewer than 80 of the buffets are currently operating.
17. Chock Full O'Nuts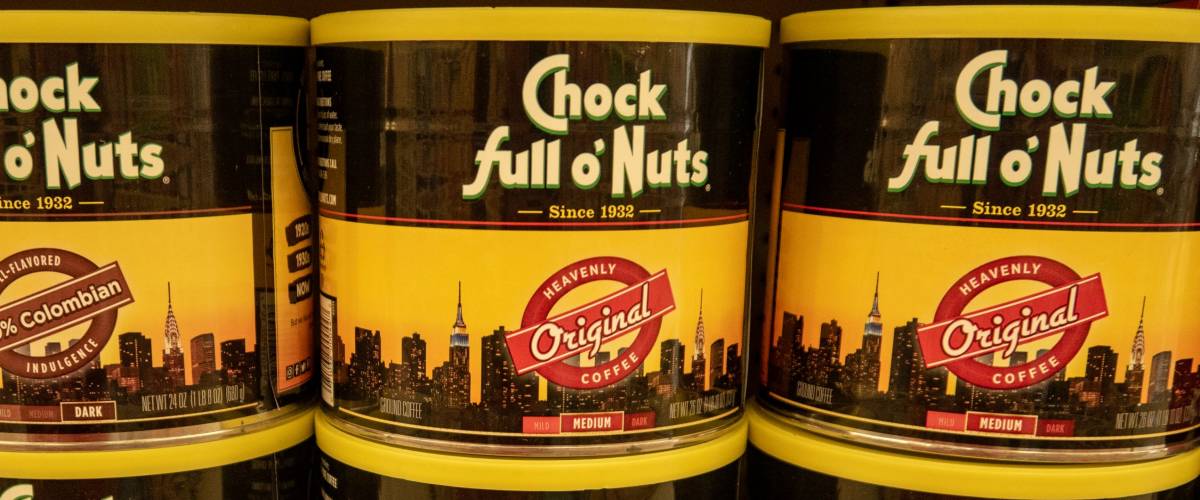 The Chock Full O'Nuts coffee brand and cafes have a long history, going back to a chain of New York City nut shops launched by William Black in 1926.
When the Great Depression hit — and even nuts seemed like a luxury — Black converted his nut stores into lunch counters, serving a cup of coffee and a sandwich for 5 cents. By 1971, Chock Full o' Nuts had over 80 sandwich and coffee shops in the New York area.
When Black died in 1983, only 17 cafes were left, and they eventually closed.
But in 2010, Chock Full O'Nuts coffee shops returned. Today, there are six: in metro New York and Miami.
More: Ask the certified financial experts at Facet Wealth to plan your perfect retirement.
18. Chicken Delight In the early 1960s, it was hard to escape a jingle that told Americans, "Don't cook tonight — call Chicken Delight."
Chicken D had more than 1,000 locations and was bigger than KFC. The fried chicken was part of pop culture and was referenced in the TV sitcom Bewitched and the movie comedy Village of the Giants.
But the quality was inconsistent from one restaurant to another, and customers flew the coop.
About 25 Chicken Delights are operating today, in central Canada and the New York City area. Customers find the chain's classic fried chicken, and now the menu also includes buffalo wings, chicken fingers and family combos — with cheesecake for dessert.
19. Gino's Hamburgers Gino's was founded in the late 1950s and took its name from one of its co-founders, Gino Marchetti, who led the Baltimore Colts to NFL championships in 1958 and '59.
The chain was always a second-stringer in the restaurant leagues, though it grew to more than 350 locations. It tried an ill-fated expansion into the Midwest in the 1970s.
In 1982, Marriott Corp. bought Gino's and decided to convert its locations into Roy Rogers. (And we already know how things turned out for Roy's.)
The Gino's brand went away, though it returned in 2010 as Gino's Burgers & Chicken. Today, there are two restaurants hanging on, both in the Baltimore suburbs.
20. The Brown Derby During the golden age of Hollywood, the Brown Derby was synonymous with movie-star glamour. It was a place where film deals were made, newcomers were discovered, and people on the way down went to be seen.
At one time, there were four Brown Derby restaurants operating in the Los Angeles area, including an iconic location on Wilshire Boulevard with a dome that made the place resemble a giant derby hat.
The chain became old hat, and all four locations were gone by the mid-1980s.
But thanks to a licensing deal, one "Hollywood Brown Derby" restaurant is in business today — at Disney's Hollywood Studios park within Walt Disney World in Florida.
21. Chi-Chi's Like Kenny Rogers Roasters, Chi-Chi's no longer exists in North America, though the Tex-Mex restaurants can still be found overseas, including in Belgium and Luxembourg.
So if you're craving Chi-Chi's Mexican fried ice cream, you'll need to book a flight.
But the Chi-Chi's brand may be as close as your nearest supermarket. Hormel — the company best known for Spam — sells Chi-Chi's salsa, chips and other products.
At one time, Chi-Chi's had more than 200 restaurants, but its U.S. and Canada locations were all gone by late 2004 following bankruptcy and hepatitis. An outbreak linked to green onions at a Chi-Chi's near Pittsburgh killed four people in late 2003.
More: Get a free credit score and credit monitoring from Credit Sesame.
22. York Steak House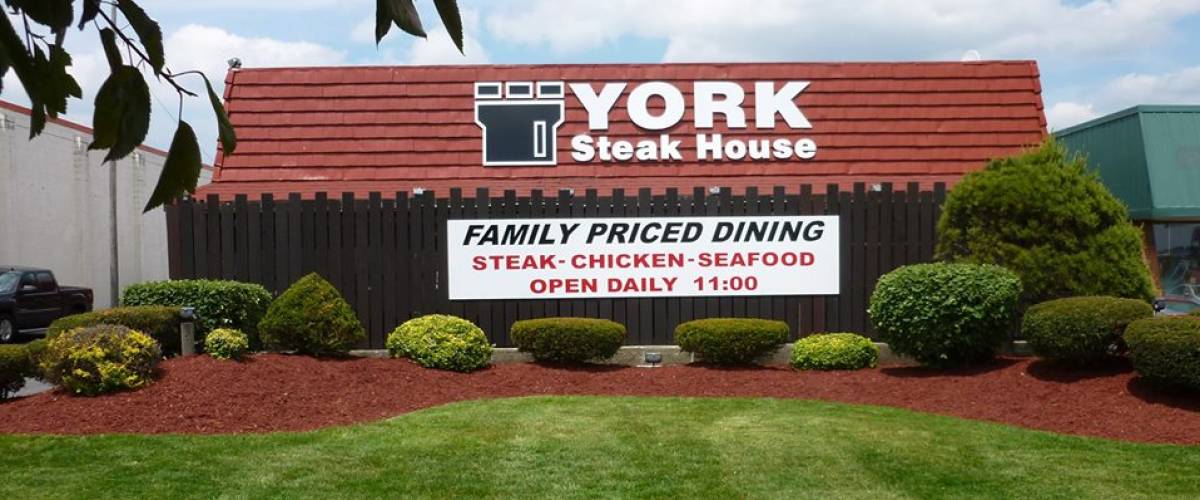 In the 1970s and 1980s, York Steak House restaurants could be found throughout the eastern U.S., primarily in shopping malls. The chain, with its faint knights-of-the-round-table theme, dished out its steaks and fixin's cafeteria-style.
York Steak House was owned by General Mills, best known for Cheerios, Cinnamon Toast Crunch and other breakfast cereals.
After the company sold off York, most of the chain's meat-and-potatoes restaurants were shut down in 1989.
But not the location on the west side of Columbus, Ohio, which is the only one still in business to this day. It continues to serve up steaks, baked potatoes, pies — and heaping helpings of nostalgia.
23. Damon's Grill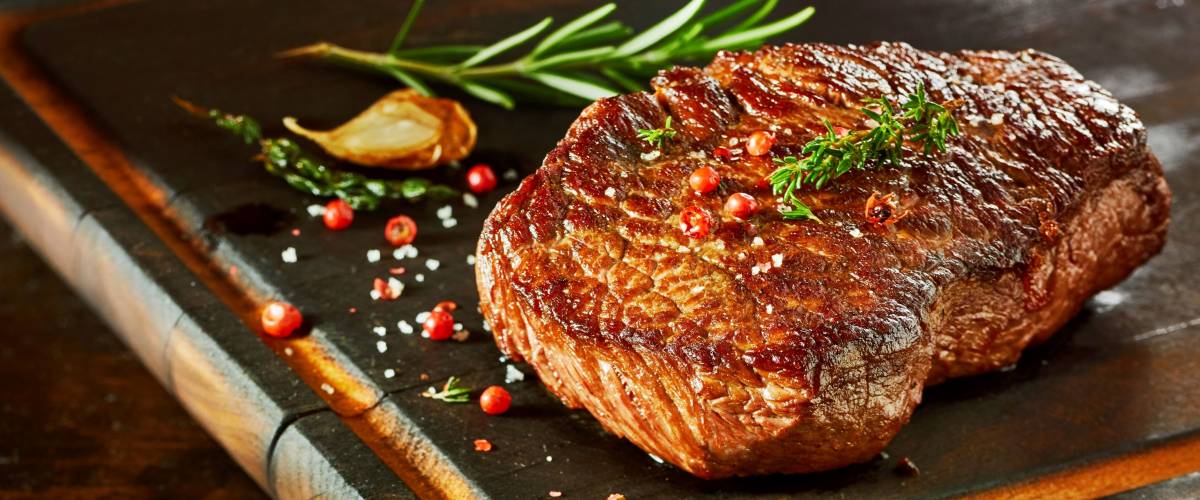 Yet another chain with ties to central Ohio, Damon's was founded in Columbus in 1979 and eventually grew to nearly 140 casual dining restaurants in the eastern U.S. and the United Kingdom. Damon's was part sports bar, part steak-and-barbecue joint.
The menu's stars included steaks, ribs, bourbon chicken, and pulled pork sandwiches, among others.
The company suffered setbacks as other chains jazzed up their menus with much more variety than the flavors customers found at Damon's, which focused on more basic all-American fare. Fans also said the quality of the food and the service declined.
Damon's survived a 2009 bankruptcy filing but has continued to dwindle away. Today, just three U.S. restaurants are still going.
24. Ollie's Trolley In the 1970s, John Y. Brown Jr. — the man responsible for developing Col. Harland Sanders' Kentucky Fried Chicken into a national chain — tried to do the same thing with a spiced burger he'd discovered at a restaurant in North Miami Beach, Florida.
Brown reportedly told the burger's inventor, Oliver Gleichenhaus, that he'd make him "bigger than the Colonel." By 1976, a streetcar-themed restaurant called Ollie's Trolley was in nearly 100 locations nationwide.
But the burgers never caught on, and the restaurants were too small to have drive-thrus, which customers were starting to demand.
Today, just three Ollie's Trolleys remain: in Cincinnati; Louisville, Kentucky; and Washington, D.C.
25. Howard Johnson's Howard Johnson's restaurants, which were often connected to motels, was once America's largest restaurant chain and served more meals outside the home than anyone but the U.S. Army.
At HoJo's peak in the late 1970s, it covered the country with more than 1,000 of its iconic orange roofs. The restaurants were even featured in an episode of Mad Men.
The motel chain is still growing, but today just one Howard Johnson's restaurant remains: in Lake George, New York. It tries to stay faithful to the signature dishes fans remember, like fried clam strips and macaroni and cheese.
The rest withered away as the chain went through ownership changes.
Sponsored
Kiss Your Credit Card Debt Goodbye
Millions of Americans are struggling to crawl out of debt in the face of record-high interest rates. A personal loan offers lower interest rates and fixed payments, making it a smart choice to consolidate high-interest credit card debt. It helps save money, simplifies payments, and accelerates debt payoff. Credible is a free online service that shows you the best lending options to pay off your credit card debt fast — and save a ton in interest.