1. Wendy's Bacon and Blue burger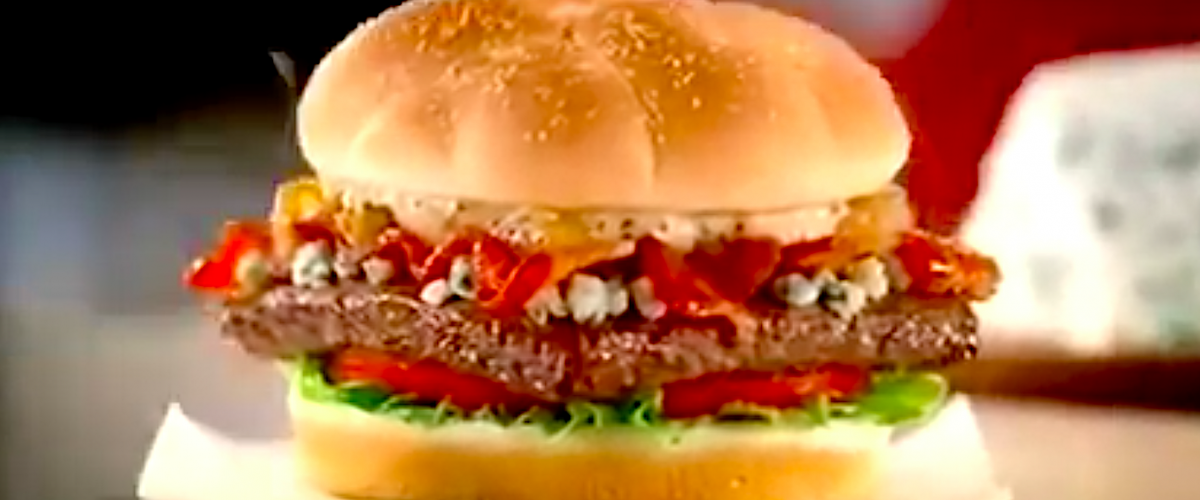 In 2010, Wendy's introduced a gourmet bacon and blue cheese burger that created messy moments for customers pulling out of drive-thrus all across America.
The high-end sandwich consisted of a quarter-pound beef patty piled high with four strips of peppery applewood-smoked bacon, blue cheese crumbles, sauteed onions and steakhouse sauce on a brioche bun.
Reviewers praised the flavor but warned that the towering heap of toppings meant the thing would fall apart quickly and make for less-than-perfect eating in the car.
This fan favorite burger cost $4.29 and packed in 680 calories of meaty-cheesy goodness.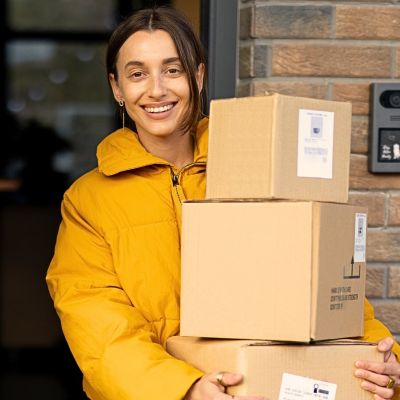 Capital One Shopping's browser add-on automatically applies coupon codes as you shop online. It's absolutely free – plus it takes only two clicks to install. Add the Capital One Shopping browser extension today and start earning discounts of up to 50% on the things you already buy.
Install for Free
2. Taco Bell Volcano Burrito Taco Bell fans lost the Volcano Burrito in 2013 — and they're still inconsolable.
The 800-calorie burrito was stuffed with ground beef, Mexican rice, crunchy red tortilla strips, sour cream and cheddar cheese. But the "lava sauce" was the star.
It was creamy, cheesy and said to be twice as spicy as Taco Bell's regular hot sauce. Recipes for recreating the magical sauce are all over the internet, but people who've tried them say they're just not the same.
If you're desperate to get a Volcano Burrito fix, you may need to make an overseas vacation out of it. According to reports, it's still available in South Korea, Iceland and parts of the U.K.
3. McDonald's Szechuan sauce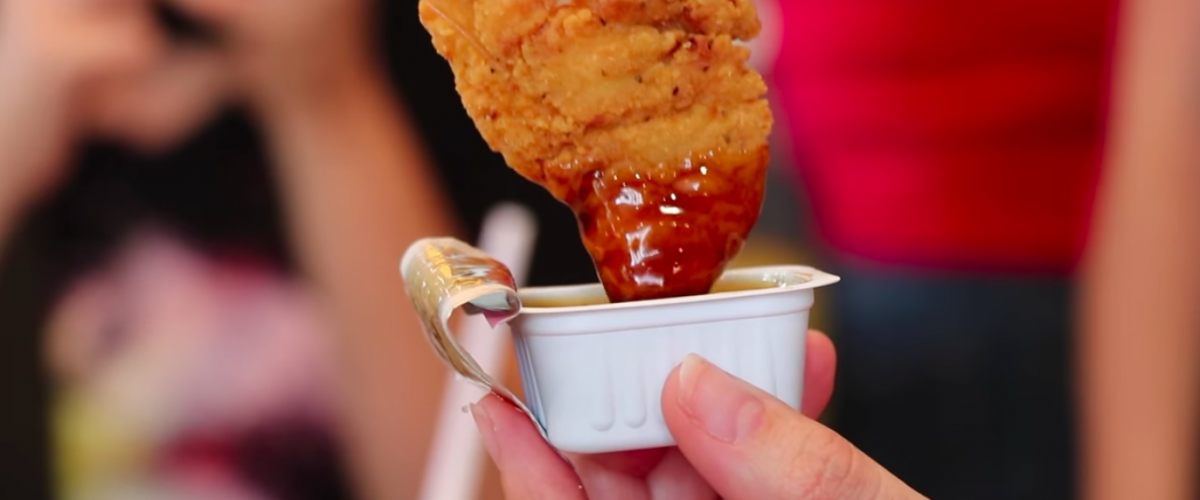 In 1998, McDonald's created a sweet and tangy Szechuan dipping sauce for McNuggets around the release of Disney's Mulan — but the sauce quickly disappeared.
Nearly two decades later, McDonald's announced the stuff would be back for one day only for fans of the Rick and Morty cartoon, which featured the sauce.
In October 2017, thousands lined up under the Golden Arches to nab the few packets allotted to each location. Angry, empty-handed customers barely had time to start chanting "We want sauce!" before packets made it onto eBay.
In short order, a lot of three sauce packs sold for $848.88 — $282.96 each — reported CNBC. More recently, a case of the condiment sold on eBay for $179.99.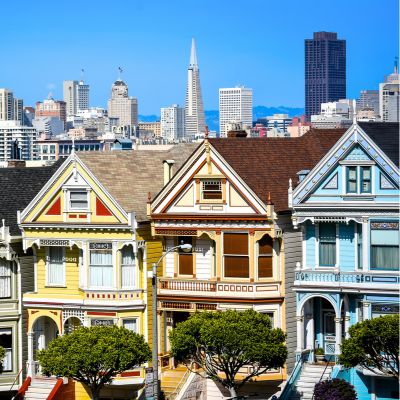 Believe it or not, you don't need millions, or even hundreds of thousands to invest in real estate. Arrived is an online platform where you can invest in shares of rental homes and vacation rentals without the headaches of being a landlord.
Learn More
4. Little Caesars Pepperoni Crazy Bread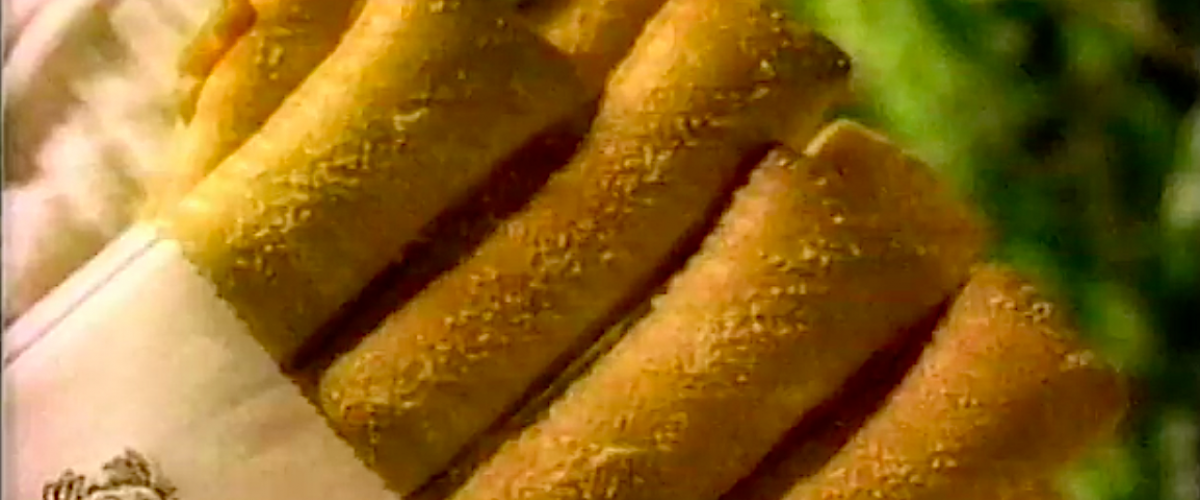 Little Caesars found that stuffing breadsticks takes them to another level — but you won't find the chain's uber-popular pepperoni-stuffed breadsticks on the menu anymore.
Pepperoni Crazy Bread sticks were meaty and spicy on the inside, crispy and buttery on the outside and topped with parmesan — like a mini rolled-up pizza with an extra boost of garlicky goodness.
You got additional flavor points if you dipped the sticks in marinara sauce.
Little Caesars still has plain ol' garlic Crazy Bread sticks on the menu. For something close to the pepperoni version, you might catch a limited-time bacon-stuffed pizza crust now and then — for old times' sake.
5. McDonald's McRib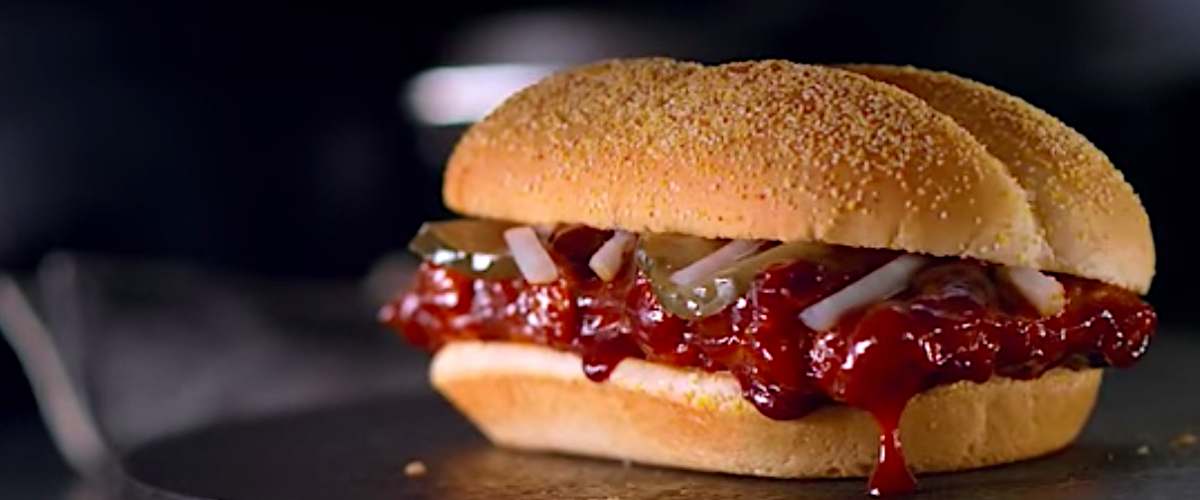 The McDonald's McRib was practically made to taunt barbecue lovers. This item has disappeared and reappeared several times over the years.
The magnificent sandwich is filled with pork, smothered in barbecue sauce and topped with onions and pickles.
Supposedly, the McRib comes and goes as pork prices rise and fall. When they're low, the sandwich might show up on menus, but when they go up, it vanishes in a puff of barbecue-tinged smoke.
Some fast food theorists prefer another explanation: that each time the McRib returns, fans flock to it, but the enthusiasm quickly fades.
6. Burger King's Angry Whopper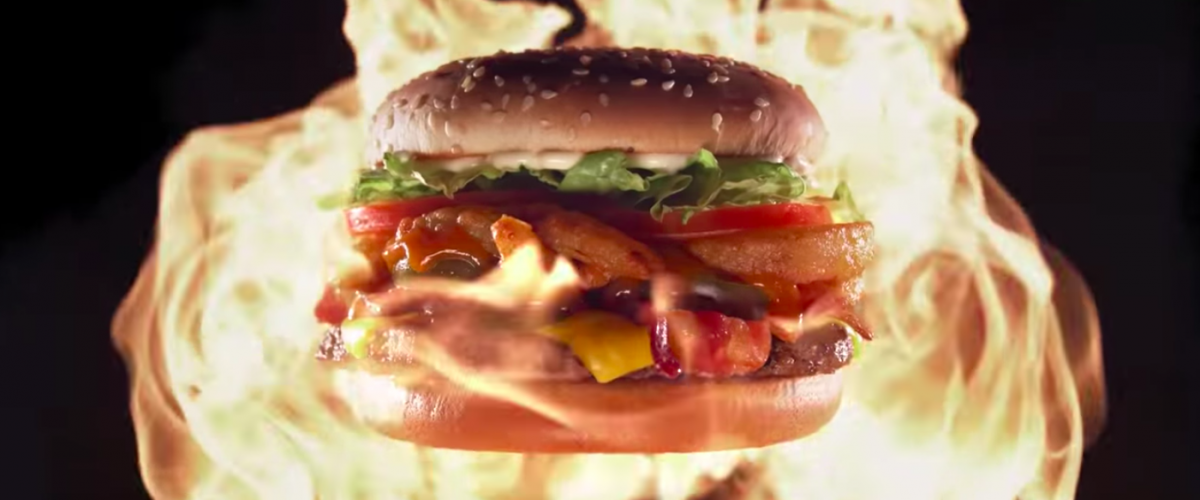 The hella spicy Angry Whopper was released by Burger King in 2008 as a tie-in with The Incredible Hulk movie. Fanatics threw a Hulk-worthy temper tantrum when the burger disappeared from most North American locations in 2016.
The 980-calorie Angry Whopper featured a quarter-pound beef patty piled high with bacon, habanero or manchego cheese, plus crispy fried onion petals, jalapeños, mayo and a spicy sauce.
This flavor bomb of a burger re-emerged in the U.S. for a limited time in April 2019, and it's still a regular menu item in Mexico.
7. Popeyes Big Easy Chicken Bowl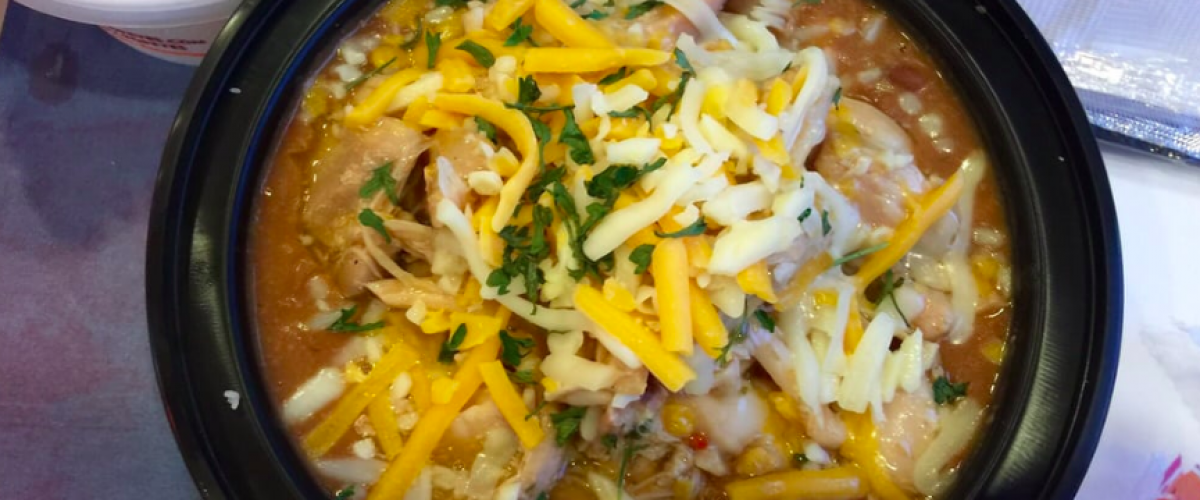 Invented in 2008, the Big Easy Chicken Bowl was a mess of Popeyes' best menu items heaped together in a bowl. It was last seen regularly on menus circa 2015.
The Big Easy combined white meat chicken with spicy Cajun gravy, red beans, rice and shredded cheese — plus optional hot sauce and sour cream.
Costing just $3.49 when it debuted, this low-priced potluck was not only cheap but also impossible to duplicate at home.
Sadly, Popeyes has been under new ownership since 2017, and the current management has given no hints that it's interested in going "bowling" again anytime soon.
8. McDonald's Fried Apple Pie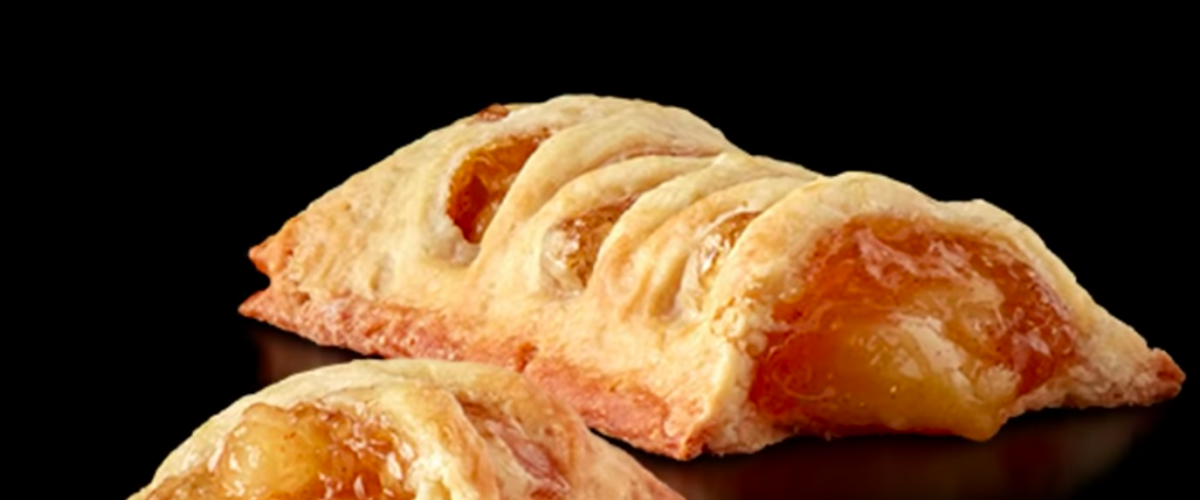 Back in the 1990s, McDonald's replaced its fried apple pie across most states (except Hawaii) with a baked version to please health-conscious consumers.
Two decades later, petition campaigns are still trying to bring back the fried pie in the continental U.S.
Its crispy pastry and piping hot filling are vastly superior to the bland baked version, say devotees.
As one Change.org petition puts it, "McDonald's, we know you're not good for us. Step up, own what you are, and put the pies back in the fryer."
9. Dairy Queen's MySTIRy Misty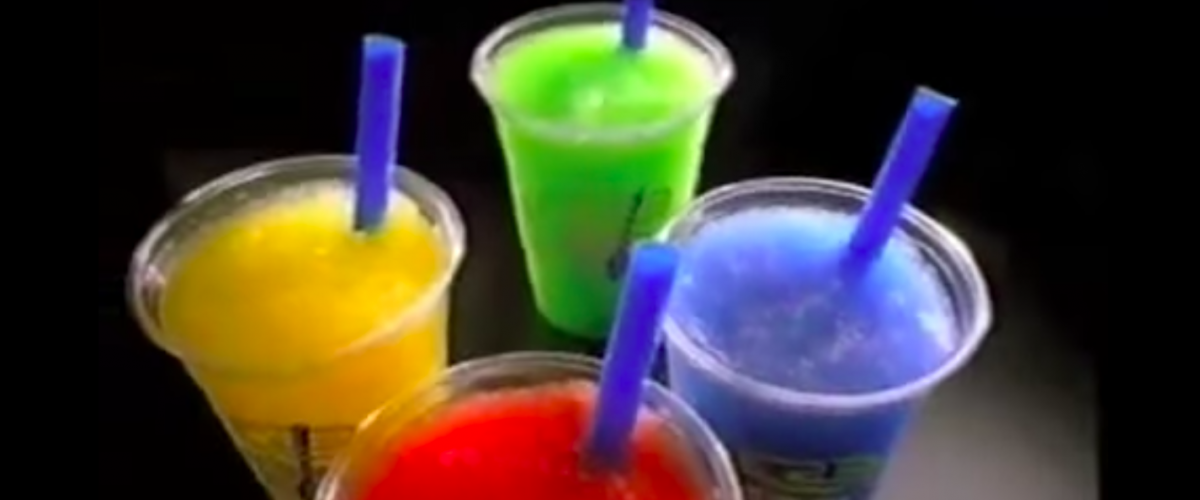 The Dairy Queen MySTIRy Misty was a color-changing slushy that hit big with tweens in 2004.
The colorless blue-raspberry flavored drink came with a special straw filled with a mysterious powder. Pulling the straw's tab released the powder so it could be stirred into the drink, magically turning it blue, red, green or yellow.
Even with this new trick, the Misty slush drinks were well past their '90s heyday and didn't last long.
When 2017 rolled around, DQ boarded the '90s resurgence bandwagon and brought back the Misty Slush in several fruity flavors, but without the mystery — er, MySTIRy.
10. BK Cheesy Tots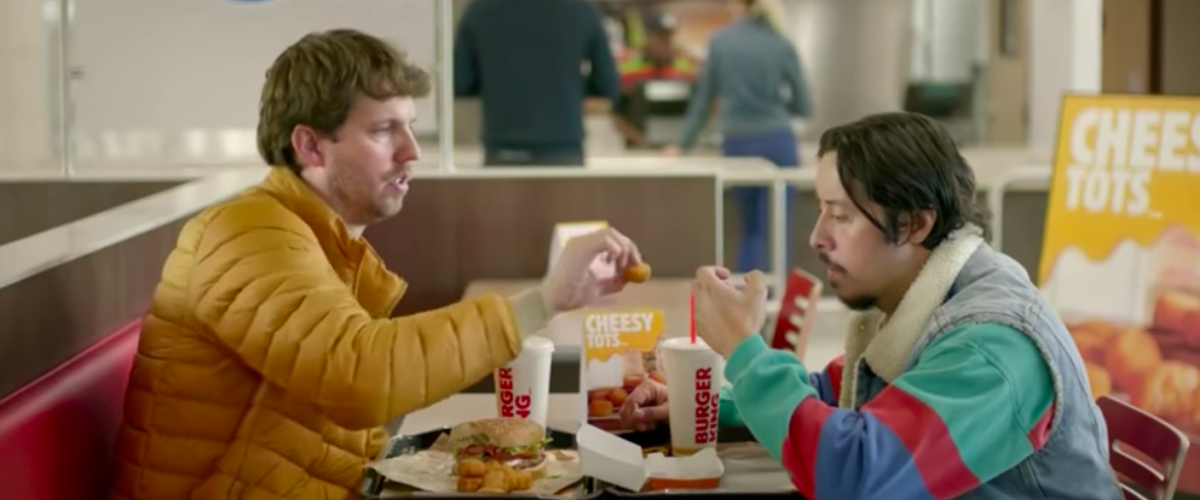 Burger King's tater tots were already popular, but they hit cult classic status after they were featured in the 2004 geek flick Napoleon Dynamite.
Hot, crispy and filled with melted cheese, the tots were a hit — but they were on BK's menu for only a short time.
The famous tots were brought back briefly in 2016 and were promoted by the stars of Napoleon Dynamite before disappearing again.
The cheesy tater tots had one more limited-time run in 2019, this time with a little something extra: smoky bacon bits stuffed inside.
11. McDonald's Arch Deluxe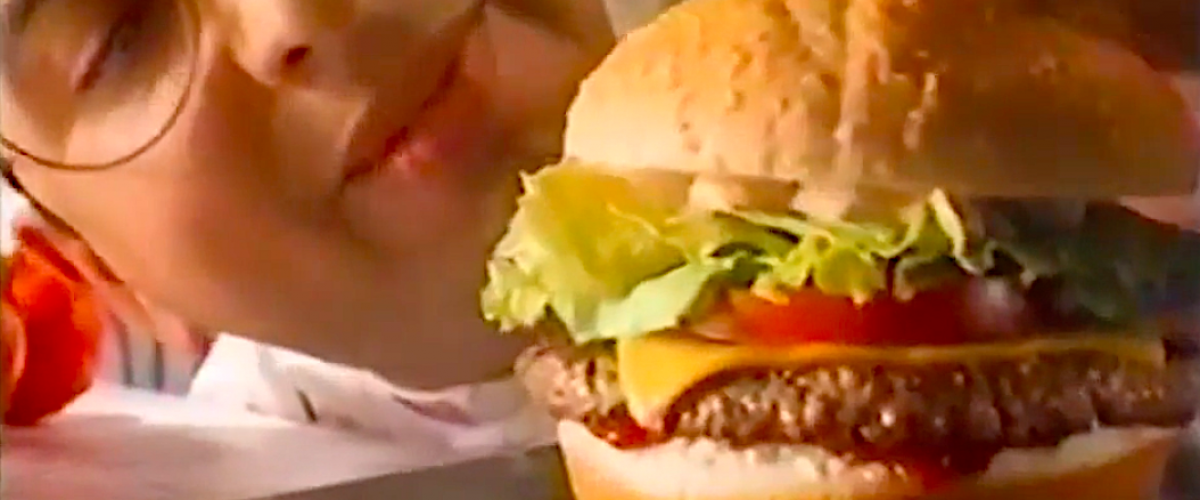 In 1996, McDonald's billed the Arch Deluxe as an upscale burger for adults, but it was considered too expensive (costing up to $2.49) and was quickly discontinued.
The burger was a $150 million fast-food flop, but its fans have insisted that the sandwich featuring a fresh quarter-pound beef patty topped with lettuce, tomato, peppered bacon, cheese and a special mustard-mayo sauce was simply ahead of its time.
In 2018, McDonald's brought back the special sauce and was testing it in a new "Archburger" in a few isolated locations. The culture blog Uproxx tracked down the reboot and proclaimed it just as delicious as the original '90s version.
12. KFC's Hot and Spicy Popcorn Chicken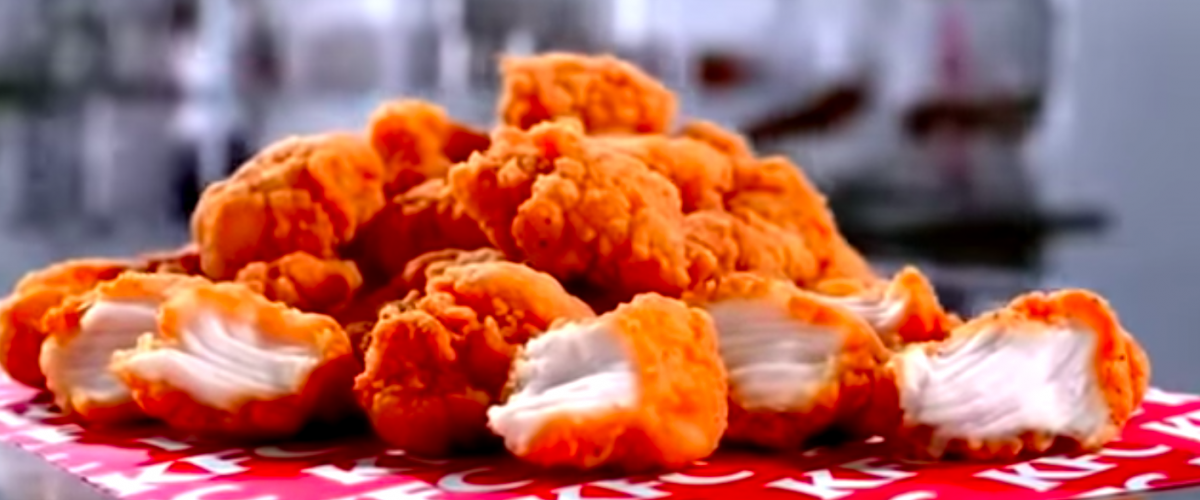 KFC's popcorn chicken was a revelation in toss-in-your-mouth goodness — and fans say the spicy version has never been equaled for crunch and flavor.
So, why did this bird fly the coop in the late '90s?
One theory suggests the hand-breaded chicken bits took too long to make. KFC dropped the finicky item and started shipping its products frozen.
Over the years, the Colonel's chicken bits have returned as "Original Recipe Bites" and as high-quality, all-white breast meat "Popcorn Nuggets" — but food critics at the Brand Eating blog claim the familiar crunch just isn't there.
13. Taco Bell's Grilled Stuft Nacho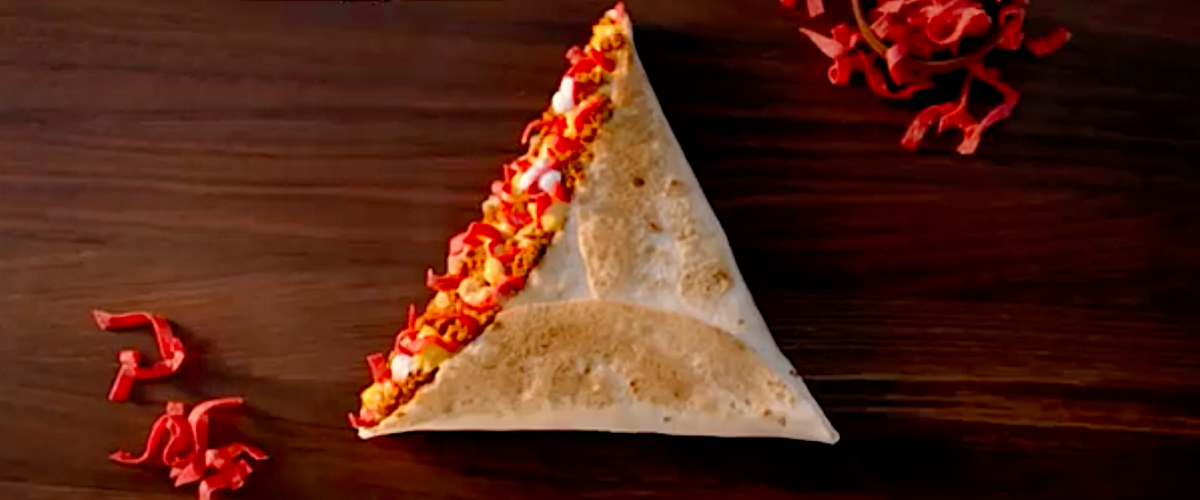 The Grilled Stuft Nacho was crunchy, meaty and wonderfully cheesy.
Taco Bell broke hearts when it discontinued the snack in 2014 after just one year on the menu.
The triangular, handheld Grilled Stuft Nacho was filled with flavorful ground beef, nacho cheese, spicy nacho sauce, crispy red tortilla strips and sour cream, all wrapped in a flour tortilla.
Although the Crunchwrap Supreme is similar, fans say there's just no replacing the Grilled Stuft Nacho — which only highlights Taco Bell's ability to remix the same ingredients over and over and still create something truly magical.
14. McDonald's Third Pound burgers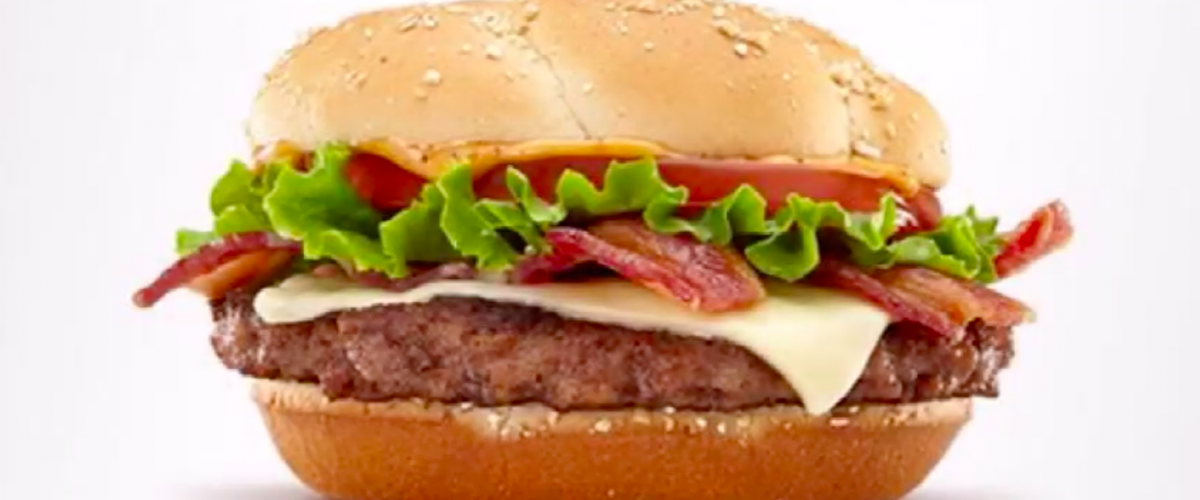 In 2009, McDonald's went beyond its Quarter Pounder and introduced hefty Third Pound Angus beef burgers — but they were discontinued just four years later.
Third Pound burgers came with bigger fresh-cooked beef patties, bacon and red onion rings, plus they were made in tasty varieties like mushroom and Swiss, or bacon and cheese.
Unfortunately, the demand just wasn't there. The burgers sat waiting for someone to order them, which could take a while.
Though people raged about the Third Pound phaseout, that doesn't change the fact that customers often wound up with unappetizing, soggy mushroom burgers.
15. Pizza Hut's P'Zones Pizza Hut invented this half pizza, half calzone in 2002. The tasty mashup featured a toasted parmesan pizza crust crammed full of all your regular pizza toppings and served with a cup of marinara sauce.
Fans were crushed when their meat-filled muse was ripped away.
"Years ago, we lived in a nation where freedom to express yourself was limited. Until Pizza Hut unveiled their P'Zone," wrote David Falson, who began a Change.org petition. "Bring back the P'Zone, Pizza Hut. This is for freedom. This is for the progression of humankind."
The restaurant chain revived the item for a brief time as part of its "$5 Lineup" in the midst of March Madness 2019. You had your choice of pepperoni, "meaty" and "supremo," but now you've got no options at all.
16. Taco Bell's Enchirito Taco Bell's legendary burrito-and-enchilada hybrid was first introduced in the 1960s and was a menu staple for decades before its phaseout in 1993.
The Enchirito consisted of a soft flour tortilla stuffed with beef, beans and onions, topped with liberal amounts of red enchilada sauce and grated cheddar cheese. Taco Bell provided a nifty, reheatable tin to go along with it, so you could even enjoy it hot at home.
The item was rebooted between 1999 and 2013 — but without its reheatable tins or distinctive row of three black olives, says HuffPost.
You can find several copycat recipes online today, but Thrillist has a hack it claims can get you the real deal at checkout. Just order a Burrito Supreme with extra beef and cheese, but ask for a side of red sauce, sour cream and nacho cheese sauce and two sides of the three-cheese blend.
Then you can ask for it to be heated up, or just take it home and heat it up yourself. Oh, and don't forget the olives.
17. KFC's potato wedges KFC angered plenty of patrons last year by swapping chunky potato wedges for skinny fries.
The restaurant tested out its Secret Recipe Fries in 2019 — supposedly seasoned with the same 11 herbs and spices used to flavor its famous fried chicken — and decided to do away with the wedges due to the positive response.
But even though the fries had their fans, customers did not respond well to the wedges' disappearance.
One of KFC's Instagram posts in May 2020 was bombarded by demands to reverse the change. "BRING BACK OUR BELOVED POTATO WEDGES! THEY ARE WHAT SET YOU APART FROM EVERY OTHER CHICKEN SPOT," demanded one irate fan.
18. Subway's roast beef and rotisserie style chicken sandwiches In 2020, Subway quietly removed two fan-favorite sandwiches from its menu: roast beef and rotisserie style chicken. While the brand didn't make a formal announcement, customers certainly noticed.
Outraged fans took to Twitter to protest the cancellations. One of Subway's official accounts, @SubwayListens, offered cold comfort, saying some locations may have had a dwindling supply of the meats in stock. That was in June, and neither item is currently listed on the chain's menu online.
Some speculate the premium meats may have been more costly to produce and that Subway was seeking to streamline its menu during the pandemic.
19. McDonald's beef-fat fries The burger titan's original french fries cooked in beef tallow are the stuff of legend. McDonald's made the switch to vegetable oil and "natural beef flavor" in the 1990s due to the public's growing aversion to saturated fat, Wired reports.
Of course, the current version isn't particularly healthy, either. The spuds get double deep fried in vegetable oil, once at the factory and again on-site.
Although it's been a while since the change, customers who remember the original still grieve its loss.
"Say goodbye to delicious, crispy, golden french fries and hello to the limp, pale, disappointing impostor. For those of you who are not fortunate enough to have ever tasted the original, I weep for you," writes Marc B. on Change.org.
20. Taco Bell Mexican Pizza News that Taco Bell was axing the Mexican Pizza after a 32-year run prompted a petition that garnered almost 160,000 signatures.
Despite these calls for justice, the fast food restaurant officially pulled the item in November 2020.
The crunchy, cheesy delight consisted of two crispy pizza shells stuffed with beef and beans, smothered in pizza sauce and a three-cheese blend and heaped with diced tomatoes.
Taco Bell said the cull helped streamline its menu and made the operation more sustainable, noting in a press release that "Mexican Pizza packaging accounts for over 7 million pounds of paperboard material per year in the U.S."
21. Burger King's Cini Minis BK might be known for its Whoppers and other tasty sandwiches, but its charming Cini Minis from the 1990s still hold a special place in many hearts.
The hamburger giant teamed up with Pillsbury to create the $1 bite-sized cinnamon rolls, served with an icing dipping sauce. Bustle says they were introduced as part of Burger King's breakfast menu but got discontinued in the 2000s.
Many '90s kids rejoiced when the treat returned for a limited time in 2018 — customers got a four-piece box for free with orders of $10 or more through Grubhub.
22. Wendy's Spicy Chicken Nuggets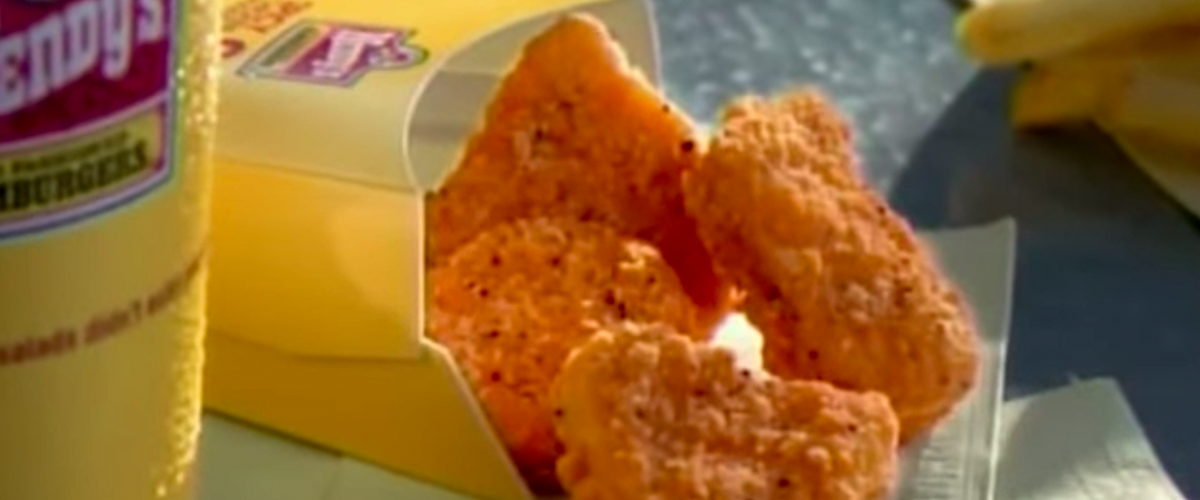 After this painful trip down memory lane, here's another item that proves long-lost favorites do come back sometimes, just like Hi-C.
Customers threw such a fit when Wendy's Spicy Chicken Nuggets were discontinued in 2017 that the company was forced to apologize — and to suggest customers improvise by ordering "a plain spicy fillet and [cutting] it up into cute little squares."
That recommendation didn't cut it for Chance the Rapper, who tweeted a prayer in 2019 for Wendy's to bring back the spicy nuggets.
Wendy's responded with a tweet of its own asking for 2 million likes in exchange for the nuggets' return. The goal was quickly reached, and now Wendy's has brought them back by popular demand.
Sponsored
Kiss Your Credit Card Debt Goodbye
Millions of Americans are struggling to crawl out of debt in the face of record-high interest rates. A personal loan offers lower interest rates and fixed payments, making it a smart choice to consolidate high-interest credit card debt. It helps save money, simplifies payments, and accelerates debt payoff. Credible is a free online service that shows you the best lending options to pay off your credit card debt fast — and save a ton in interest.