Champagne taste on a beer budget I'm best friends with the groom but not as close with the bride. In the past year, I started becoming close with the bride. She asked me to be a bridesmaid, I got excited and said yes — not knowing how much it would be.
I was under the impression that because the bride and groom don't have much money, myself and our friends don't have much money, that the wedding events would not cost that much
The bride is really obsessed with fairy tales and princesses (which is really cute) but she wants the wedding and bridal shower/bachelorette party to be this huge fairytale that she can't afford. She planned the bridal shower herself but gave each of us roles.
She assigned one decor item and one food item to each of us — which is fine. But each "item" she wants is A LOT of money so the price is a little high for our budget. Everyone that knows her keeps saying she has champagne taste on a beer budget. I was thinking of telling her I can't afford all of that but this happened: her best friend chose desserts and pictures for the bridal shower.
She was thinking she could make cupcakes or something like that. But the bride texted her saying she wanted certain desserts and this would cost $400 alone. The girl said I can't afford to spend $400 on bridal shower desserts (because we still have a huge list of other things to buy).
The bride texted her back and said "I understand you work hard for your money and it's yours but you just got your nails done and bought a pet fish. I really thought you'd spend the next two months on my wedding and then go back to buying things you want after."
This is making me want to drop out of the wedding.
| Comfortable-Fig6874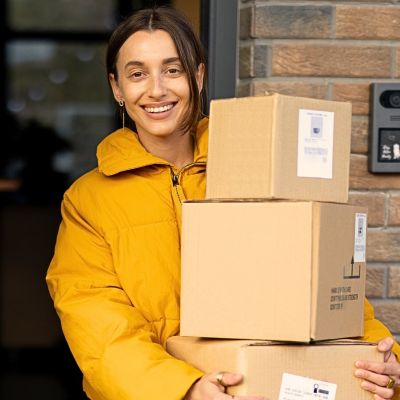 Capital One Shopping's browser add-on automatically applies coupon codes as you shop online. It's absolutely free – plus it takes only two clicks to install. Add the Capital One Shopping browser extension today and start earning discounts of up to 50% on the things you already buy.
Install for Free
No makeup allowed My best friend is getting married this summer and she's been a bit of a bridezilla but I figured it has just been stressful having to cancel and reschedule her wedding and such with COVID. She ended up cutting people out of her wedding party and now it's just me and her maid of honor.
Since the wedding party is small she asked if we would be okay with doing our hair and makeup (yes). Except today she told me that she and her maid of honor were going to be getting their hair done at the salon and then having a makeup artist come in to do their makeup the day of. I'm pretty hurt, but I don't mind doing my own hair and makeup. To be honest I'd rather just do my own makeup since I don't like people touching my face.
After I mentioned that to her she replied to me with "well if it's okay with you, I'd rather you not wear makeup to the wedding since you will look way better than me if you do." I was shocked. I laughed because I thought she was joking but she said she was serious and told me I could wear mascara and that's all. She doesn't want me to "outshine her because I know you will" on her day.
This hurt a lot and put some other things into perspective for me such as her ordering me the wrong size dress and having it look like a potato sack on me and her saying "no you look great!" Or her intentionally leaving me out of getting my hair and makeup done. I feel really upset and I'm not sure what to tell her.
| universalstarseed
Pricey princess Me and my childhood bestie have always been friends and she got engaged five months ago to her boyfriend of six months. We've been planning our weddings since we were 14 and she always wanted a castle wedding with a ballgown.
Two months ago she found her dream castle in which she booked the wedding in four months. She just asked us for a $280 dress and for us to pay 1/10 of a $2000 wedding dress. There's six bridesmaids which is $200 plus a $14,000 bachelorette party — which is $2333.34 per person, plus a $600 bridal shower.
The total is $2,913.34 which I can't afford. I am still in university and finish a few months before the wedding but I am $100,000 in debt. I told her I can't pay for her wedding dress and bachelorette party — not even including the flight.
She wanted us to also pay for makeup and hair and wanted me to dye my hair dirty blonde. I am a redhead and can't dye it back. She also wants us to get her wedding gifts from the registry and pay for our own dinner.
I told her at this point I can't afford that and she freaked out saying I am an A-hole cause it's her big day and I helped her plan it at 14. I told her I am not in a financial situation to do this but I can try to work my butt off to afford it.
| erktx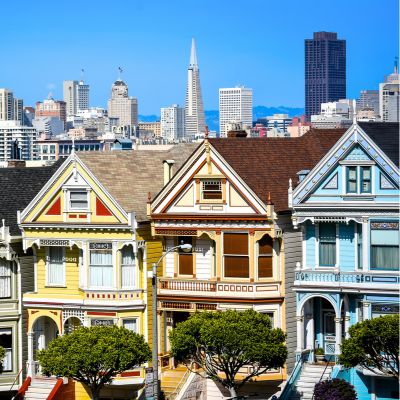 Believe it or not, you don't need millions, or even hundreds of thousands to invest in real estate. Arrived is an online platform where you can invest in shares of rental homes and vacation rentals without the headaches of being a landlord.
Learn More
Backup bridesmaid One of my boyfriend's best friends got engaged about a year ago. His fiance and I were pretty close. When the time came for her to ask people to be in her bridal party I was not asked and also not super off put by it — I understand that you can't have everyone. The part that upsets me is that she kept telling me if there is anyone in the bridal party that causes drama she will get rid of them and I can be the honorary bridesmaid.
Well fast forward about three months ago and I went out for supper with her and the maid of honor. They had been arguing about problems with the wedding for a while. Then they start drinking. This causes them to get emotional and the bride asks the maid of honor if she even wants to be part of the wedding, to which she replies yes.
So the bride is happy then, she turns to me and says "I know you're not a part of the wedding but if you want you can come hang out with us in the morning and get ready. You can also pay to get your hair and makeup done."
They continue to drink and get into a heated argument about how the bride wants her there but the maid of honor doesn't want to be there. I'm just sitting there watching it all play out.
Any time I have hung out with her since then all she talks about is the drama in the bridal party and honestly it feels like a chore to hangout with her when I used to genuinely enjoy it. Two weeks ago she asked the maid of honor to leave the bridal party because of the drama and now I am being asked to be the "honorary bridesmaid." I honestly feel like this is the same as being chosen last in gym class.
| graphixgurl747
Something blue, something stolen My friend, we'll call her Mary, got married last week and I was in her bridal party.
I was supposed to attend the wedding with my own fiancé but he contracted COVID five days before we were supposed to leave and made the choice to stay home for everyone's safety. Our 5th anniversary of our first date was two months ago and he got me a beautiful opal necklace on a gold chain specifically to wear to the wedding because it complimented my bridesmaid dress.
I asked Mary in our bridal party group chat if she was alright with us wearing our own jewelry to the wedding, she said no problem. Day of the wedding comes, all of us bridesmaids and Mary meet early in the morning for pictures outside the chapel. Mary sees my necklace and loves it and actually asked if she could switch her necklace with mine.
Some other bridesmaids chime in and say that it would be her "something borrowed." I tried as politely as I could to tell her that my fiancé got this for me to wear to the wedding and especially since he can't be here, I'd like to keep it on.
Mary and the other bridesmaids were persistent, saying it was her wedding and her pictures and I wasn't being accommodating, but I firmly told them no. Mary then said if I could at least take it off since it looked nicer than her own jewelry.
Again, I told her I'd rather not. She was not happy, neither were the bridesmaids. I received a lot of cold shoulders and dirty looks at the ceremony and reception. After the first dance, Mary's sister came up to me to tell me just how upset Mary was and how rude it was that I upset her on her big day.
| BlueRoses95
Shallow bridezilla I am a 27-year-old woman and my fiance Emily and I have been engaged for the last two months. Everyone important knows about us and is happy for us to be finally engaged. At least that's what I thought. Emily has been battling cancer the last few months and because of chemo, is bald. She has really bad self-esteem and confidence because of it (among other things) and hasn't really left the house since finding out about her diagnosis.
A mutual friend of ours was engaged when Emily found out about her diagnosis and was originally asked to be a maid of honor but now that she's bald was asked "to wear a wig to cover her bald head" because it didn't suit her style of photography for her wedding.
Emily came home crying after looking for bridesmaid dresses after she was demanded which wigs to wear by the bride and told me she felt uncomfortable about attending the wedding. I felt like this was rude and said to the bride that Emily was uncomfortable with her treatment and her reply back was that "she felt uncomfortable about a bald bridesmaid and that if she didn't wear the wig she wasn't allowed to attend the wedding.
I told her that we both wouldn't be attending, but now we have left her two bridesmaids short a week before the wedding.
| Anonymous
Blindsided with a blind date My friend Mary and I have known each other since we were children. We've grown apart over the past few years but she still considers me important enough to make me a bridesmaid.
One reason why I distanced myself from her was because of her treatment of my relationship. My boyfriend Jack and I have been together for 3 and ½ years. He's a wonderful person, and there is no doubt in my mind that this is the man I want to marry, but Mary is under the impression that Jack is "too good for me."
Jack comes from a very wealthy background — this is in stark contrast to my childhood. Jack's good looks and background have led Mary to believe that Jack deserves better than me. According to her, there's no way I could have pulled someone so attractive and rich.
Mary invited me for lunch with her fiancé and his friend Gary. He asked me why I was single, and I told him that I was in a happy committed relationship.
He was taken aback by my answer. He told me that Mary had set up a blind, double-date of sorts for the both of us. I was very confused. Luckily Gary wasn't upset and ended up making a few jokes about the whole ordeal.
I called Mary later on in the day and asked her a ton of questions about why she thought it was okay to do that. At first she tried to deny it, but then she tried to justify it by saying that "Gary is a man who's more in my league," and since he was also a groomsman we needed to get to know each other better.
I was shocked by her bluntness, so I just told her that I didn't want to be her bridesmaid anymore. Mary didn't take it well — trying to apologize and saying that it was a mistake. It's been a few days and her fiancé has been texting me, asking me to suck it up for the wedding.
| notreallyadoubledate
Sorry you can't make it A few years ago a very close friend got engaged and wanted to throw a conventional engagement party for around 40-50 people. I was her bridesmaid and had a nice party room in my condo that I kindly offered to her for the party, plus all my help in decorating the place and paying the deposit fees.
While we were planning the date she said she wanted it in April. I told her that any day in April would be fine, except for one Saturday of the month that I would be away for work.
And all that she said was "yeah, it's such a shame that you can't go to my party." This happened in the very early stages of organizing the party, so it's not like she had hired caterers or any other services. At the time I was shocked with her answer but didn't say anything.
I thought that she was going to at least consider moving the party to the next weekend to have me there since it was happening at my home and there was literally no reason for her to choose that date. Yet she was willing to throw the party without her only bridesmaid there.
When I was paying for the $300 non refundable rental deposit fee for the party room they walked me through my responsibility as a host and I realized that I couldn't just have 50 unsupervised strangers using my party room without my presence there. I told her and after throwing a tantrum she moved the date one weekend up. | sudokueggs
The trouble with twins My twin sister, May, and I are identical. At the end of our first year of college I was in a car accident and I ended up with a facial scar and major trauma.
I also got a physical, started working with a dietician to fix my diet and the smorgasbord of vitamin deficiencies it caused. I started working out with our older sister.
By the end of our first year of college, we had each gained about 30 lbs. By the end of the next year, I had lost half of it. I found a new beautician and she gave me long layers and I stopped spray tanning.
I live in a rural area and the internet isn't great. Things like Facetime just aren't options, and I can't post a lot of pictures on social media because of it. This is relevant because a big issue is that May didn't see me over the quarantine.
We talked on the phone a couple times a week, but it mostly revolved around her wedding planning (she got engaged before the COVID lockdown). I wasn't her maid of honor, so mostly I was being told decisions, not involved in the process. When it came to the bridesmaids' dresses, May sent our sister, sister-in-law and me a link and told us to get it in our size. May didn't see any of us until the start of the wedding.
She was livid. Apparently, she thought we would have stopped working out because of COVID or that we would have stopped when she announced her engagement, so we didn't upstage her. She was mad because I didn't try to hide my scar and didn't tan and thought it "would be implied."
She made several snide remarks before throwing a drunk temper tantrum at the reception, basically accusing us of trying to upstage her.
| Anonymous
Going broke for the bride I am the maid of honor for Julia's wedding.
Julia has always had selfish tendencies, but friends kept her grounded. She has always expected people to pay for her, but is frankly non-reciprocal when the tables are turned. Since moving to a new city and meeting her fiancé, it's been hard to manage her expectations.
Julia's fiancé is great, but he has enabled her selfishness because he is financially well off. To paint a picture, he pays for everything — $12k a month on rent, $10k a month on gifts, vacations and a $200k wedding.
They are having a destination wedding. I spoke with everyone about their budget for her bachelorette. Most said 1-3 days and $200-$500. I thought this was really generous. Myself and one other bridesmaid could max afford $1000.
Julia wants to go somewhere "epic" for her bachelorette for a week. When I priced out what she wanted, it was $2000-5000 per person. When I told Julia this was "too big of an ask" she cried, called me selfish and made comments like "I would do this for you!"
I explained that spending money is a big sacrifice because we don't have the same financial freedom as her and we would not expect our loved ones to take a financial risk for our benefit. This was met with spite.
Now I'm being called out for being cheap and not supporting her special moment — I'm stunned at how everyone is behaving.
Is it really fair to expect others to spend that much for wedding events? Is it fair to expect a maid of honor to pay for other people's costs to meet the bride's expectations? Am I missing something?
| ThrowItAway7199
The Great Gatsby: bride edition My best friend since the day I was born is finally getting married. This past summer she asked me to be part of her wedding as a bridesmaid.
We had a dress try on party which was exciting and expected but found out the only type of dress she wanted would be over $200. This was the first time we were all expected to bring gifts for the occasion and throw a party for the bride which we were all happy to do.
At the party she decided to tell us all that we will also be required to pay for hair and make-up if we want it and find a specific shoe for the big day. Not a big deal but wondering what she will be chipping in for.
Now moving on to the bridal showers — bridesmaids are expected to provide all the liquor for a 300 person event, come a day in advance to make all the party decorations and provide a gift off the registry for the shower.
Last but not least the bachelorette parties. We are expected to spend $1,000 just to attend the events. This is not including food and drinks. The second party will be more low key at her parents house for the people that aren't invited to the first one. We are expected to get at least one registry gift for this event. Plus, can't forget we need to get one more registry gift for the wedding!
I am feeling a little put out for this wedding cost wise as we are all in our 20's and two bridesmaids just turned 18. I have mentioned things are getting a bit over the top but as she and her parents are fairly wealthy she doesn't see how this could be seen as expensive. It's honestly stressing me out that my friend would think this is normal to spend all this.
| tryndye-1
Replaceable bridesmaid I was thinking about bridezillas and I was reminded of an experience a friend of mine, we will call her Daphne, had with a bridezilla, who we will call Tara.
Daphne and Tara had been friends since they were young. They lived about an hour apart, attended the same church, talked frequently on the phone and got together for sleepovers. As they got older, Tara's family stopped attending church but Daphne and Tara still talked occasionally.
Daphne got married and due to her husband's inability to pick among his friends, ended up with a larger complementary bridal party which included Tara. Tara bought the dress Daphne selected (a modest red dress with cap sleeves for less than $80) and Daphne bought her jewelry. Tara already had shoes to wear. All went well.
Fast forward a year. Tara asks Daphne to be in her wedding party. Daphne reluctantly agrees. Tara selects a form fitting strapless bridesmaid dress for her party. Daphne is mortified as she is overweight and the dress is very unflattering. Tara brushes her concerns aside and pushes on. Daphne reluctantly bought the $200+ dress, leaving it with Tara.
Months before the wedding, Daphne finds out she is pregnant. She will be almost six months pregnant when the wedding is scheduled to take place. She contacts Tara and asks to be removed from the bridal party. Her dress would be too small, and she had been feeling uncomfortable in the dress anyway.
Tara was enraged, but she quickly found a substitute bridesmaid. Daphne was relieved and asked about repayment for the dress — Tara refused.
Ultimately, Daphne was never paid back for the dress that her replacement wore. She ended up not attending the wedding. Daphne did not speak to Tara for years after this.
| Vindwyn
How much is too much? I'm the maid of honor at one of my best friend's weddings coming up this spring. I love her like a sister and it is an honor to be a part of her special day. However, the costs she expects me to cover are really adding up.
The costs include — bridesmaid dress ($250), alterations costs ($200) and shoes ($50). The bachelorette also had some specific requests — it is two hours away from where we live and she wanted a two night stay. My cost is going to be around $500. She also requested that I host the bridal shower for about 35 people and wanted a few things like a mimosa bar and some fancy treats.
Roughly this will cost $350 or more potentially. We also need to cover the costs for our hair and makeup which is $250. So in total I will be spending $1,850. That doesn't include the two gifts either — one for the bridal shower and the other for the wedding.
We are both financially stable, but I feel really stressed about the costs. I definitely expected to pay for certain things like the bachelorette and my dress, but when she asked me I had no idea she was expecting us to spend this much on everything.
| Comfortable_Desk_138
The last straw I have been friends with the bride for more than 15 years. But in the last four years I have been feeling disconnected from her. We have such different hobbies, interests and friends. Most of the time, she is not able to relate to any of my interests and she barely listens and ignores what I say.
When she got engaged, it made me extremely happy and I boasted about it everywhere. They started to plan their wedding and I was the one who was expected to help them and be the main bridesmaid. I was happy to help — I didn't mind staying up late after midnight to be on the phone with her and help them choose a dream destination.
Day by day, she voiced ridiculous requests that made me feel really uncomfortable. The wedding place must have a big dining room for 150 people and cannot be separated because everybody must be able to hear the speeches and cry.
She got mad at one of her friends because she hesitated on going to Thailand for her bachelorette party due to her job and the upcoming peak season. I wasn't thrilled either, because I know not everyone would be able to go due to each one's financial, occupational or family reasons.
I tried to be diplomatic and persuade her that we can have it as an option and come up with an alternative solution, since I believe she would be happier if all of her friends could come instead of choosing a destination where half of them wouldn't be able to make it.
The last straw, however, was when she boasted that her fiance allowed her to spend all of his money on the wedding and that she is sorry that my boyfriend doesn't do something like that for me. From that moment, I didn't want to spend time with her anymore and distanced myself from her. It has been almost three months.
| Daybeforetmw
Breaking vases I went to my cousin's wedding — let's call his fiance, Beth. The ceremony was gorgeous, in a garde with the couple under a vine-covered pergola. While the gentiles were having their pictures taken, I noticed the maid of honor having strong words with the bride.
The groom's sister, a bridesmaid, let's call her Claire, told me that Beth was freaking out on the maid of honor to put back on the earrings that all the bridesmaids were wearing or she would ruin the pictures. The maid of honor was having a reaction to them. Claire said her earlobes were so swollen she couldn't put the backs on.
Dinner was inside, buffet style. I was in the ladies room when I heard yelling in the hallway. The bride was freaking out on her planner and the catering manager because there wasn't enough food, even though BOTH of them had advised to up the amount because at a buffet you can't control portion sizes. The chef says he can add more sides and salads for a fee, but she's basically screwed on the prime rib and chicken.
Somehow Beth had found out that in another dining room there was a 50th wedding dinner for a couple, and they were having prime rib too. She demanded he give her any remaining roast. He says no, so she then screams at her planner to get it for her or she's fired. I leave the ladies room because I want to see faces.
The chef is clearly astounded and the planner says there is no way that she's going to ruin her reputation or working relationship with the venue over a situation that Beth created by not following their advice. Beth grabs a vase of flowers off the side table between the restroom doors, smashes it to the floor and screams "you're fired!"
| More_Hold4833
My big fat vegan wedding So my brother got married last weekend. He and my new sister in law had known each other for a few years now. She had been vegan since she was 12 and had also converted my brother in recent years, so they decided to make the wedding vegan.
Basically, this meant that all the food was vegan and they used petals from their garden instead of plastic confetti to make the wedding as eco-friendly as possible.
The problem I often have with eating anywhere is that I have multiple allergies: peanuts, soy, sesame and a mild shellfish allergy as well. The first three are very serious and have landed me in hospital in the past because of cross contamination.
I talked to my brother about if there would be anything safe for me to eat at the event, but because they're using a local lady's business as the catering service instead of something professional I did not feel comfortable enough that there was absolutely zero chance of me having a reaction, especially because the allergens were ingredients in many of the dishes. It felt too risky, so I said I'd bring my own food and he agreed that was the best option.
The wedding day arrives and it comes time to eat. Everyone is digging into the food, and I pull out my tupperware quite happily and dig in when I see the bride staring at me with horror on her face. I had bought a homemade salad box which had two eggs on top and she literally just stared at me in disgust the entire time we ate without saying anything.
After the meal was finished, she pulled me to the side and said I ruined her meal, her appetite and her day and that I'm clearly "a selfish person because I can't even go one meal without animal secretions in a vegan wedding."
| landofsunshine1
Bridezilla as match maker My fiancé and I have been together for seven years. He has a best friend, John, who is now getting married to his fiancé, Kim.
Kim is a very possessive and controlling person and has been this way since I first met her seven years ago. She came into my fiancé's friend group as John's girlfriend but she always tried to dictate who anyone was allowed to invite and she claimed she and her own best friend are the only "females" allowed around the guys.
She wanted to set up her best friend with either my fiancée or another guy from the group who was single. The other guy moved away for some family business and my fiancée stayed in our hometown so Kim was trying to set him up with her bff.
My fiancée wasn't interested at all. When he got with me Kim was very bitter and would take it out on me by insulting me and trying to dictate whether I can join them in outings and all that. She said she and John are allowed to hang out together because they're the "main couple" but not us. She always tried to exclude me in order to pair my fiancée with her bff.
We got engaged a year ago and Kim was bitter about that and even my fiancé's best friend said how Kim hates hearing of our engagement because "there goes her plan."
Now they're getting married and my fiancé is a groomsman and Kim's best friend is a bridesmaid. She wants to pair them together, sit them together, have them share intimate, romantic dances together and she said random guests like me will be sat in the back of the room. I'm like yeah, I'm out.
I had enough of that disrespect. My fiancé was also offended by all this and said he'll attend as a guest but he cannot be a pawn in someone's wedding because the bride tries to plan something shady.
| That_Climate2632
Stag and dough This is about my friend's upcoming wedding this fall and her stag and doe. Isn't the purpose of a stag and doe to raise money for the wedding? My friend is having a tiny wedding just over state lines and calling it a destination wedding (1.5 hour drive) and only inviting 20 guests.
They're most likely doing it in a hotel conference room but the ceremony is on the beach, so that will be pretty. It's not going to be a big traditional expensive wedding.
My husband wasn't invited. Her friends aren't except me and one other person. However, she texts me asking me to Venmo her $80 from both of us for stag tickets. My husband can't even go because he'll be traveling for work.
I will be giving her a wedding gift and paying to stay overnight, doing the bachelorette stuff and OBVIOUSLY was going to get a ticket and go to the stag and doe. It just struck me as rude to text me "hi can you Venmo me now? I'll put the tickets in your mailbox." The stag is two months away and I would think I'd be seeing her before then but we haven't hung out since March.
| bearsywearsy
How dare you get robbed? Went on a bachelorette trip with my cousin. Destination: Austin, Texas. I was the maid of honor. The trip was going great — we stopped to do some sight seeing. I had to use the bathroom so I ran down the street to a hotel. After relieving myself, I headed back to the group.
On the way I was attacked by a homeless person. He tried to rob me. I made it away with only some scratches and a bruise. When I made it back to my group, I tried to explain what just occurred but they cut me off quickly saying "it's the bride's day it's not about you." I was very confused.
The bridesmaids got in my face — not going to lie I got verbally defensive because I was still in fight or flight mode. But I never said anything to the bride. To make a long story short the bride texted me after the trip to tell me I could no longer be in her wedding and neither could my kids who were supposed to be flower girls.
Proceeded to tell me I wanted her life and she lives "the rich life." Her parents are middle class and she still lives at home. She told me I would have to tell my daughters they can't be flower girls and it's all my fault because I almost got robbed.
| Swimming_Excuse5690
Accidental gender reveal I am not close with my family. I live in a different state, so I don't have much contact with them. My brother got married last weekend and invited me. I told him I'll come and not have a plus one. My husband and I recently separated, and after that I found out I was pregnant.
My extended family didn't know about the separation or about the pregnancy. I told my brother I was pregnant when we spoke on the phone before the wedding. My family knew my marriage was very rocky and my parents knew about the pregnancy.
So I am 7 months pregnant right now and getting a divorce. When I showed up to the wedding, everyone was super shocked to see me be pregnant and alone there.
During the ceremony, the priest mentioned my pregnancy to make a joke or whatever about what is next for the bride and groom — babies, something like "and after your baby, hopefully many more will join this beautiful family of the bride and groom."
Bride was pissed off, because now EVERYONE knew I was pregnant. During the picture taking part of the reception, my brother says "okay and now I want to take a pic with my favorite sister and my FIRST nephew." I laughed and said "niece, actually" and he was super happy. We took a picture.
Bride came to me later and called me out for up-staging her wedding with not just my pregnancy but also the "baby gender announcement." Her family is obviously on her side, my brother thinks she is acting crazy and I did nothing wrong and my parents think I should have informed people I was pregnant before coming to the wedding and should have kept quiet about gender.
| Breakmyheart94
It's bride o'clock My friend is getting married this summer. I have just been advised that we are required to be at her venue for 7 a.m. for hair and make up. She is not having a ceremony this day and the reception is in the evening.
I have two small children and their preschool does not open until 7a.m. and I am an hour away — I would be an hour late. I have asked the bride what the time slot is for hair and make up and if I can be a little late so I can get my kids to school and be one of the last people to go.
There are about eight people doing hair and make up, but she refuses to tell me the time slot. I have asked her to simply ask the hair and make-up company if it would be an issue and she also refuses to do this. I am just told "you're to be there at 7 a.m, so the time slot doesn't matter."
She also said "you were sent a save the date a year ago" and "you are the only one causing me stress and making your problems my problems." I have brought up the point that if I am just sitting there for hours does this need to be such a big deal?
She basically told me if I'm not there for 7 a.m. I don't need to be in her wedding. I have already purchased the dress. I just feel this is extremely unreasonable — you spend so much money to be in someone's wedding and there is no appreciation and they deem it acceptable to treat you with demands and ultimatums?
| Inevitable_Ad_6998
Princess bride and her frogs So my cousin has a wedding in less than two months. At first she sent everyone invites with some leafy design and told us to choose our dresses and costumes according to those leaves' colors.
There were a whole bunch of different greens, so fine, whatever. I looked more at minty shades, it's a summer wedding and I wouldn't want to blend with trees and grass and all of that. But no. Next thing I know, the bride sends new invites with a new dress code. Green grass and lemon yellow. Sheesh. Good thing I didn't buy a dress by then.
So my relatives and I discussed the colors and figured we could choose different shades of grass or something, so we wouldn't blend together in a one big naked Shrek. Some time later she sends new invites.
Yep, you guessed it. She added pictures of exactly two shades of green and one yellow we are allowed to wear. We will look like one big frog and she'll be like a Thumbelina in her white wedding gown.
| Annelieze
Ring toss I've been a wedding vendor (hair and makeup) for over 10 years now and I can probably start my own subreddit with the stories that I have. One that comes to mind happened a little over a year ago.
My team and I were on location at the hotel where the bride was staying, getting her all done up for her reception event. She had a big gap between the ceremony and reception and opted for an entirely different hair and makeup look than her ceremony.
After we were done, we started packing up, at least my team members did. I typically stick around for any last minute touch ups. Big mistake. This bride's husband walks in, they start chatting, she looks at his finger and asks where his ring is. He said something along the lines that it didn't fit right and he was afraid he would lose it.
This girl starts screaming, crying and shaking, saying things like, "if you don't want to wear the ring then I'm not wearing mine either" and "what's the point of being married — should just annul this wedding." She takes off her ring and flings it at him.
The groom walks out. At this point, I didn't know what to do — her makeup was running, I had to either leave quickly or stick around and clean her up — but she was like a ticking time bomb. Her mom was in the room and went up to her to console her. She lashed out on her mom.
Finally, her father comes in and whispers a few things to her, calming her down. And then I was asked to fix her up. I did my job, and then ran the hell out of there before another meltdown occurred.
| bridalmakeupgalny
My boss' wedding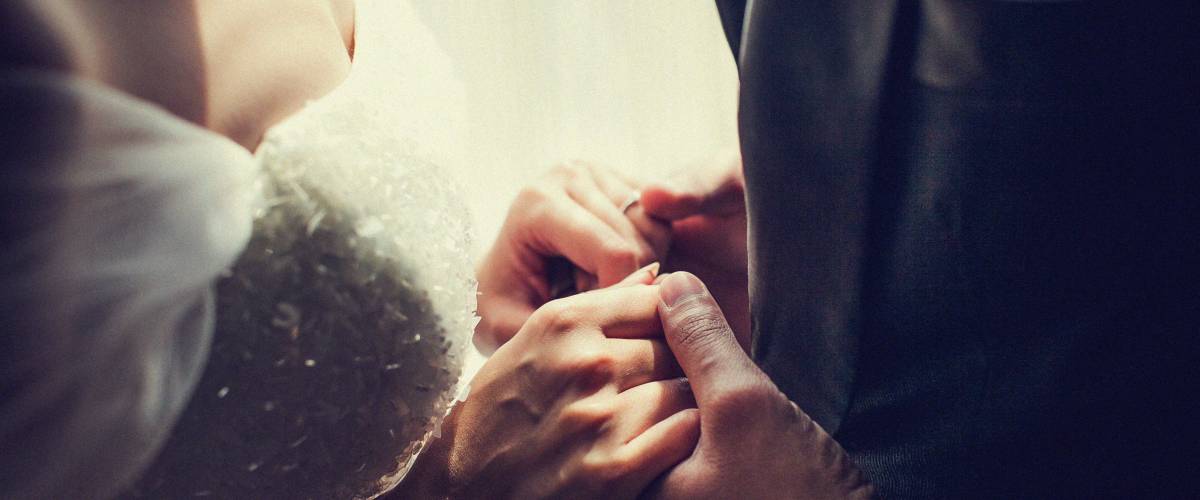 My first job out of college, a colleague got engaged and asked three colleagues to be her bridesmaids. I had only known her for a matter of months, but I didn't feel comfortable saying no because she was one of my bosses.
In addition to being in a wedding for someone I barely knew, which is uncomfortable in its own right, there were so many horrible things about this nightmare bridezilla wedding.
First, I ended up hosting both her bachelorette AND her shower because no one in her life planned anything. She showed up to her own shower an hour late, hungover and wearing pajamas when she demanded that everyone dress for a luncheon.
She ordered our dresses from Etsy (as opposed to any bridesmaid dress company) and they looked like seafoam green raw silk pillowcases with holes cut for the arms and head. They tied in giant bows at the back and we all looked like literal infants. She wouldn't let us wear heels with said "dresses" because the groom was kinda short and we all had to buy new flats in a specific shade of gold.
She wanted us to wear our hair in a really ugly, extremely complicated updo — and said we would have to pay to have one of the hairstylists to do our hair (we refused).
The wedding was on a Sunday in an extremely inconvenient and far away location, and it was not the Sunday of a long weekend. The rehearsal dinner for this SUNDAY wedding was THURSDAY and started at 4 p.m., requiring everyone to leave work in the middle of the day.
She forced us to stay at an expensive hotel in the area the night before the wedding for no apparent reason and refused to pay for our hotel room.
| gabygygax
Bridesmaid blues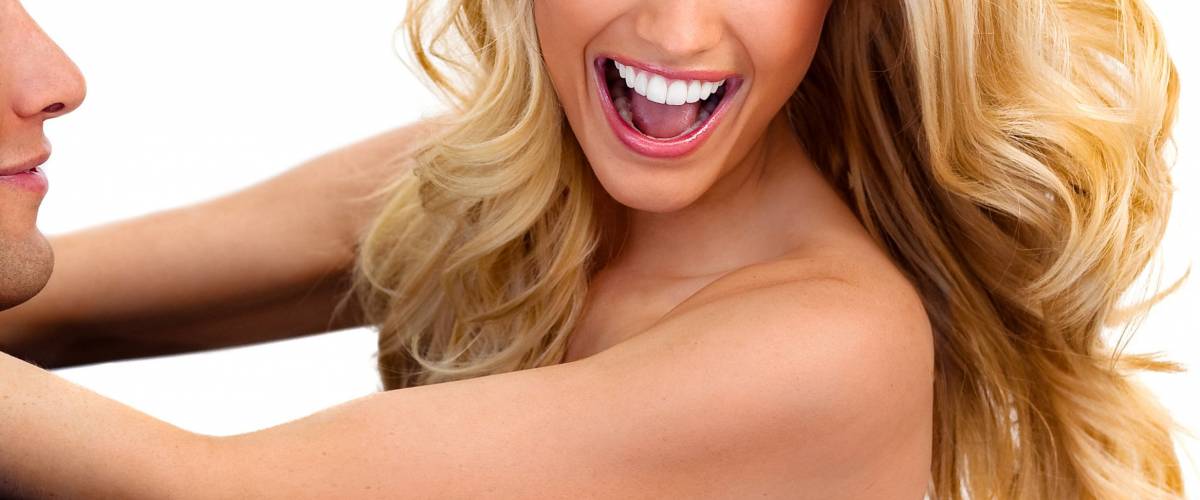 She asked 16 girls to be bridesmaids. In the year-and-a-half between the engagement and wedding, all but six dropped out (three were her sisters).
She wanted 16 separate shades of blue and 16 different styles of dresses for each bridesmaid and then threw a fit when the store didn't have that many options.
She demanded everyone pay for a week-long bachelorette party in Vegas (including her share) and then got mad when some people opted out (I was a single mom/college student at the time).
Her parents gave her a $20K budget, but she ended up spending $100K and demanding they pay for it. They took out a loan and they are still paying it off.
She wanted everyone to have the same shade of hair, so she asked the two blonde bridesmaids to dye their hair (they declined).
She paid for nothing for the bridesmaids (traditionally the brides pay for something—either the hair/makeup or dress) but demanded that we purchase specific shoes, jewelry, dress, hair, makeup, etc. On top of that, she requested that we stay an entire weekend at the hotel she was getting married at.
All told, costs for the wedding—not including a gift—was well over $2K per bridesmaid.
| hotelgirl985
The wedding DJ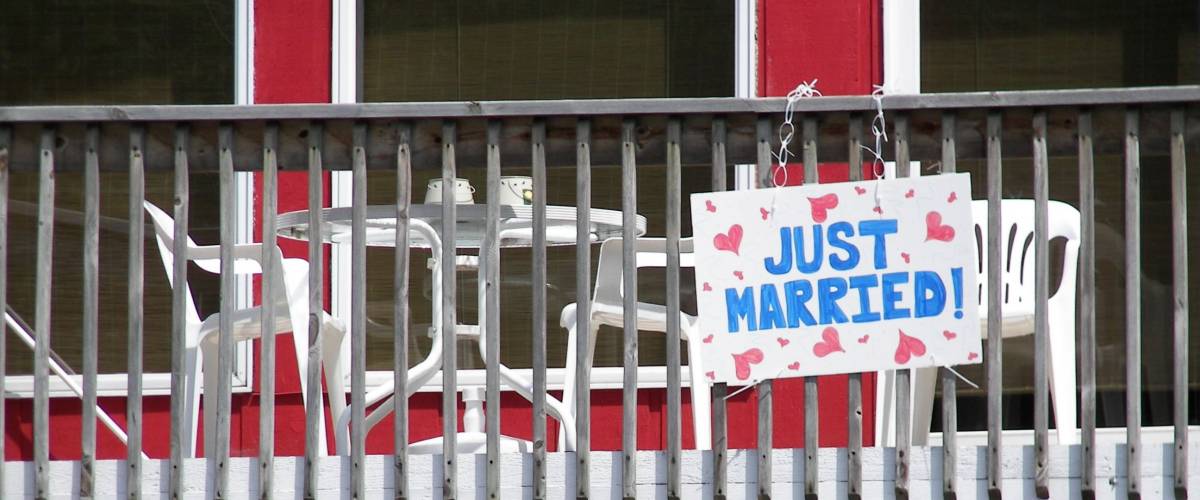 I worked as a caterer and a wedding DJ for about 15 years.
I was DJ-ing a wedding in a shabby little reception hall out in the middle of the sticks for a redneck bride and groom.
The bride was wasted by the time I started playing my set (around 8 p.m.) She came up to me right away and told me that I need to play the song "Save A Horse (Ride A Cowboy)" like every four songs, and I try to tell her that it's a bad idea but she insisted, so I agreed.
About an hour into the night I play the song for the 10th time and people in the crowd started to boo. Please note that everytime I played the song I passed it off onto the bride by saying something like "it's time for a special request from the bride," so as to not destroy my reputation.
So people boo and start walking off the dance floor. Bride sees this and loses it.
She runs up to the stage and demands the mic. "Get back on the dance floor, or this thing is done!" Her guests ignore her. She yells again and no one pays her any attention.
She then marches over to the cake and gift table and flips it over, yelling "EVERYONE GET OUT OF MY WEDDING."
Her guests who did not seem all that surprised end up leaving. I still got paid so in the end it did not matter too much from my end but wow… Just wow.
| itsalltruesteve
Sponsored
Kiss Your Credit Card Debt Goodbye
Millions of Americans are struggling to crawl out of debt in the face of record-high interest rates. A personal loan offers lower interest rates and fixed payments, making it a smart choice to consolidate high-interest credit card debt. It helps save money, simplifies payments, and accelerates debt payoff. Credible is a free online service that shows you the best lending options to pay off your credit card debt fast — and save a ton in interest.