Here are the world's 15 richest music stars, counting down to the very wealthiest. Net worth data comes from Celebrity Net Worth.
15. Victoria Beckham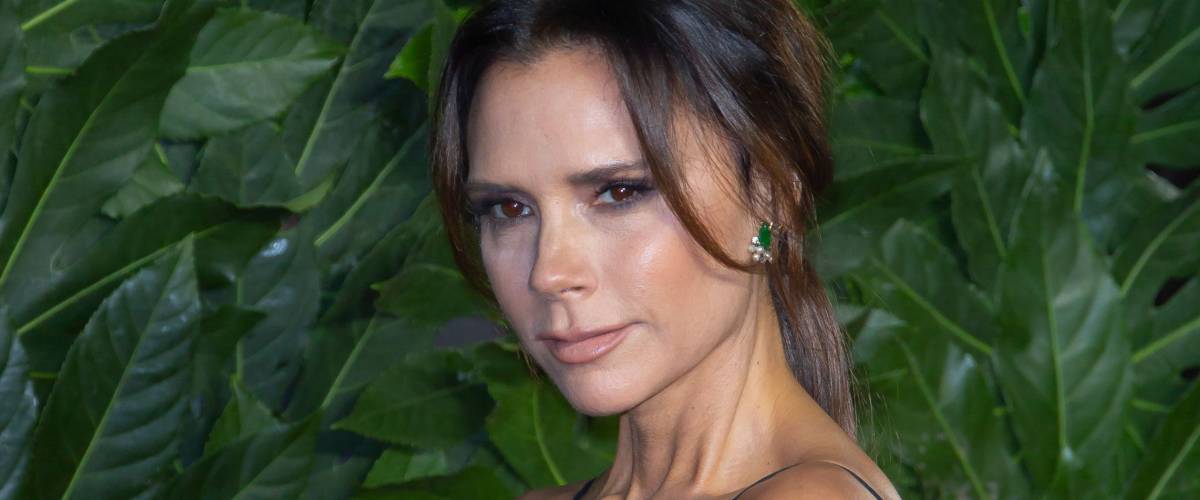 Net worth: $450 million
"Posh Spice" was well off as a child, which may help explain her much higher net worth than any of the other former Spice Girls. (Gerri Halliwell and Emma Bunton have the next-highest wealth, at $40 million each.)
Beckham's modeling and entrepreneurial endeavors have contributed to her success. She's a designer with her own fashion label; has a fragrance line launched with her husband, soccer legend David Beckham; and has created makeup products for Estée Lauder.
Victoria Beckham has opted not to join her bandmates on a Spice Girls reunion tour next year. The official reason is that she's too busy — but she probably doesn't need the money either.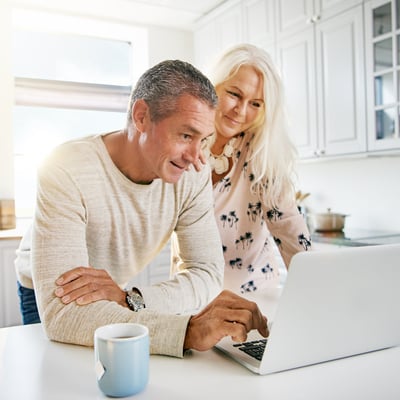 Are you confident in your retirement savings? Get advice on your investment portfolio from a certified professional through Datalign. It only takes 3 minutes to connect with an advisor who puts you first.
Get Started
11. (tie) Beyoncé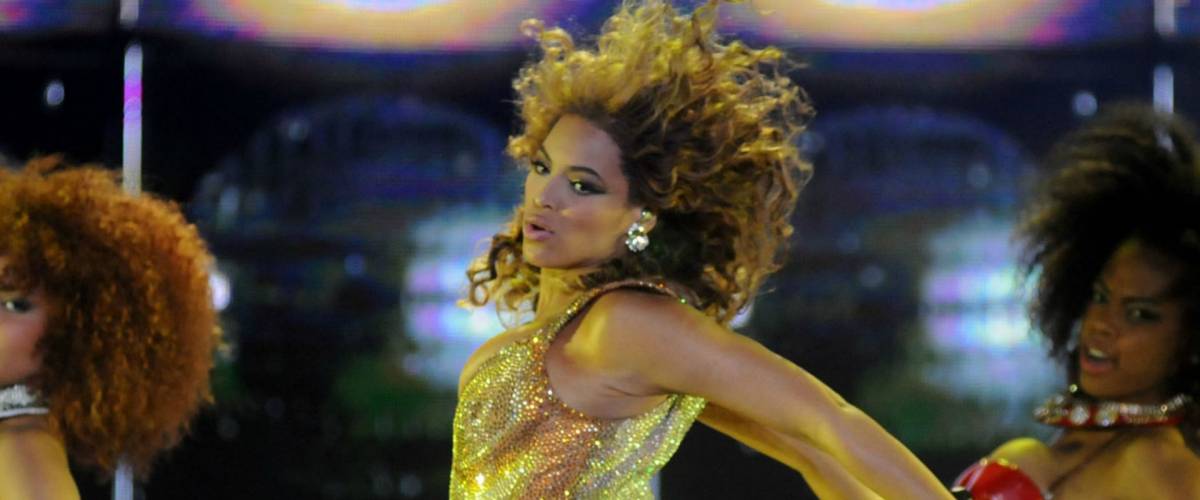 Net worth: $500 million
Beyoncé is an electrifying performer and a one-name icon. Do you even have any idea what her full name is? (Beyoncé Giselle Knowles-Carter.)
The Houston native got her start more than 20 years ago as the lead singer of Destiny's Child, and with the vocal group she won the first of her many, many Grammy Awards. Beyoncé is now the most Grammy-nominated woman of all time.
The successful singer also is an entrepreneur (with her own fashion brands), an actress (in movies including Austin Powers in Goldmember and Dreamgirls), a philanthropist, a wife (to rapper Jay-Z) and a mother of three.
11. (tie) Dolly Parton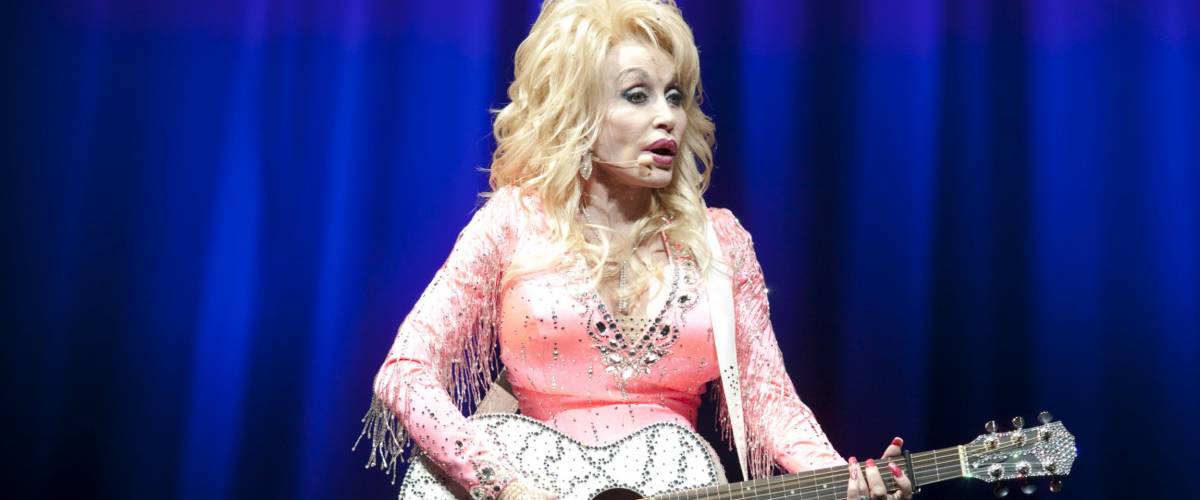 Net worth: $500 million
She grew up in poverty as one of 12 children in a rural town, but today Dolly Parton is one of the wealthiest women in music. Known as the godmother of bluegrass, Parton has enjoyed decades of success with her soulful country tunes.
She has sold more than 100 million albums over her long career, and her winning personality has made her a beloved cultural institution able to capitalize on her popularity. Crowds flock every summer to her Dollywood theme park complex in Tennessee.
Parton is still recording, touring and acting. She may be in her 70s, but this music dynamo has no intention of slowing down.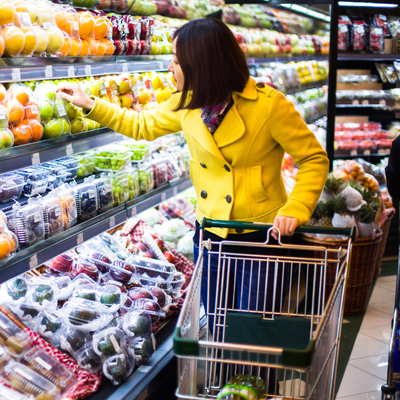 Upload a picture of your shopping receipts to the free Fetch app, and start earning points today. Redeem your points for cash or gift cards.
Start Earning
11. (tie) Elton John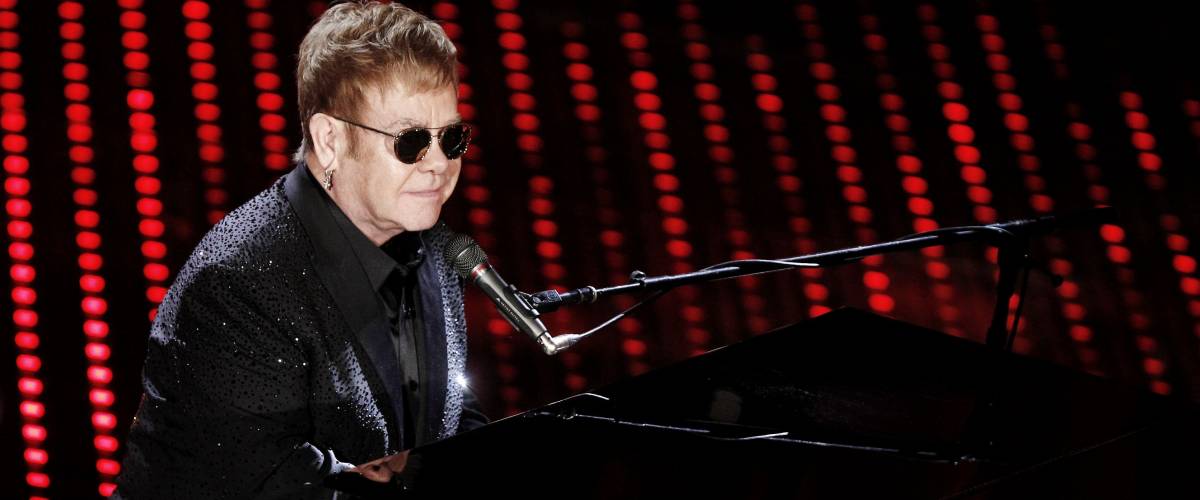 Net worth: $500 million
Elton John came from humble beginnings and grew up in government housing in Britain. He discovered the piano and formed his first band by the age of 15.
He was quickly off on a life of wowing audiences with his outlandish costumes and amazing vocals.
The wildly talented singer, composer and pianist has won more awards than anyone can name and has sold over 300 million records throughout his career, making him one of the best-selling musicians on the planet.
11. (tie) Gloria Estefan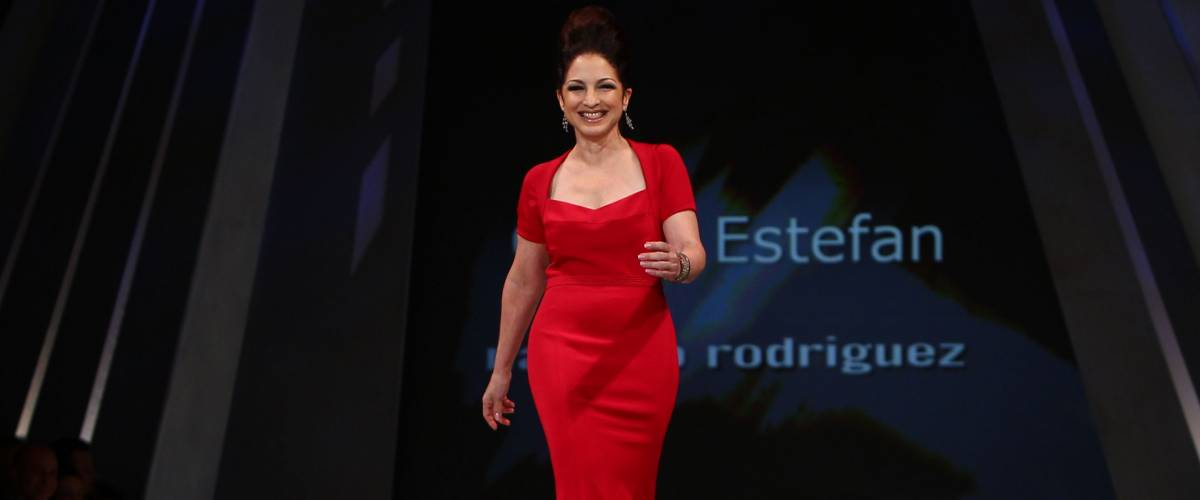 Net worth: $500 million
After fleeing Cuba with her family, Gloria Estefan grew up in Miami, where she studied psychology and sang in church.
When she met future husband Emilio Estefan in the 1970s, he was so impressed with her voice that he asked her to join his musical group, Miami Sound Machine. With Gloria Estefan at the mic, the band produced top hits including "Bad Boys" and "Conga."
Among her many accomplishments, Estefan has won three Grammy awards and the Presidential Medal of Freedom; has appeared on TV and in film; is the author of several children's books; and has had her life story told in a Broadway musical, "On Your Feet!"
10. Jimmy Buffett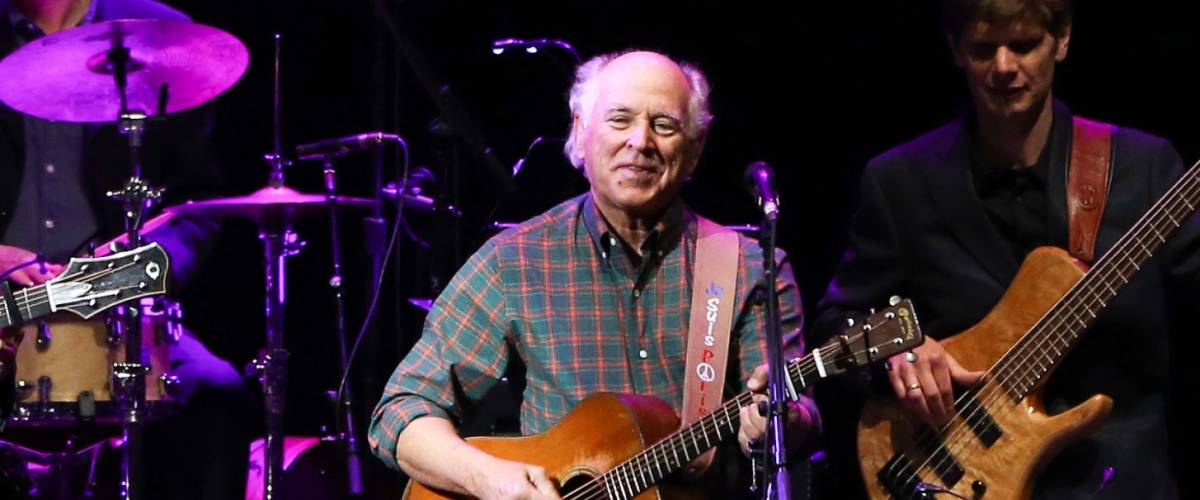 Net worth: $600 million
Since his rise to stardom, no beach day has been complete without a Jimmy Buffett song playing in the background.
Describing his music as folk country with a beach bum twist, Buffett has produced a pile of hits, including "Margaritaville," which made it onto the Recording Industry Association of America's list of songs of the century.
Aside from playing live shows with his band, Buffett also is an avid businessman who counts several restaurant chains, resorts and casinos among his investment holdings.
9. Bono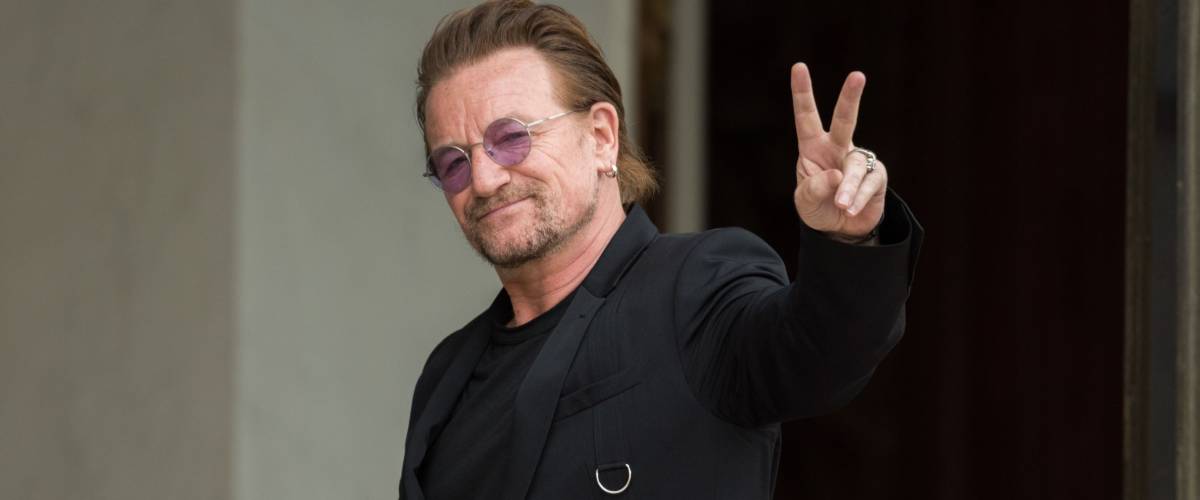 Net worth: $700 million
Bono is the mega-rich long-running frontman of the rock band U2. While he's known for his decades of charitable work, he also has had many business ventures.
He bought and refurbished a hotel in the '90s, wrote music for the Broadway show Spider-Man: Turn Off the Dark and is on the board of a successful private equity firm.
Bono has been named a Knight Commander of the Order of the British Empire and a Commandeur of the French Order of Arts and Letters; was given the Portuguese Order of Liberty; and was one of Time's Persons of the Year in 2005.
7. (tie) Celine Dion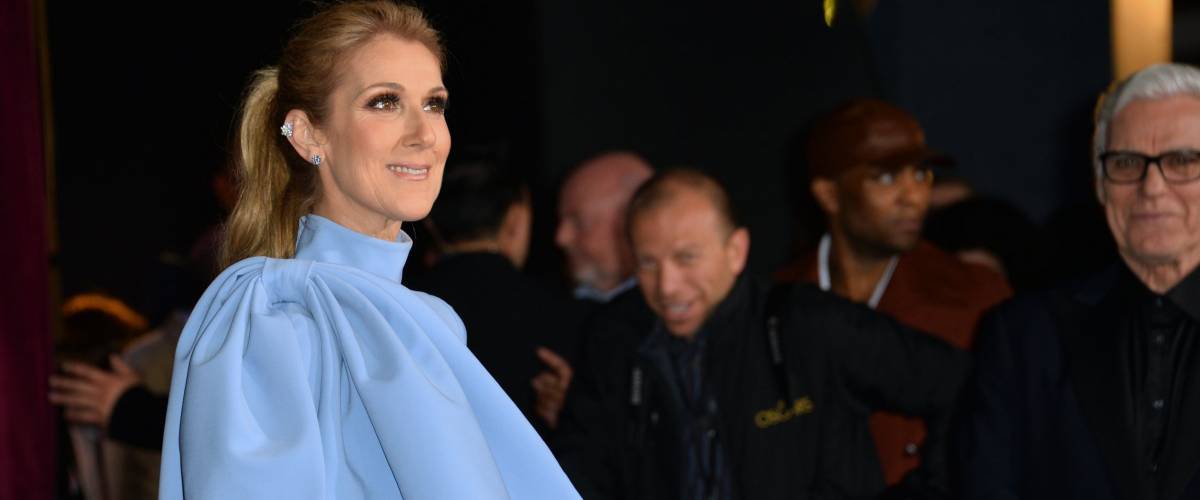 Net worth: $800 million
To date, Celine Dion has sold over 200 million records and is the wealthiest musician in Canadian history.
The talented singer was already releasing records in French and English before she rocketed to global stardom in 1997 with her iconic performance on the Titanic film soundtrack.
Today, Dion performs at a concert venue in Las Vegas that's designed to cater to her voice, and she routinely pulls in $500,000 per show. She has won five Grammy awards and is considered one of the most influential pop singers of all time.
7. (tie) Madonna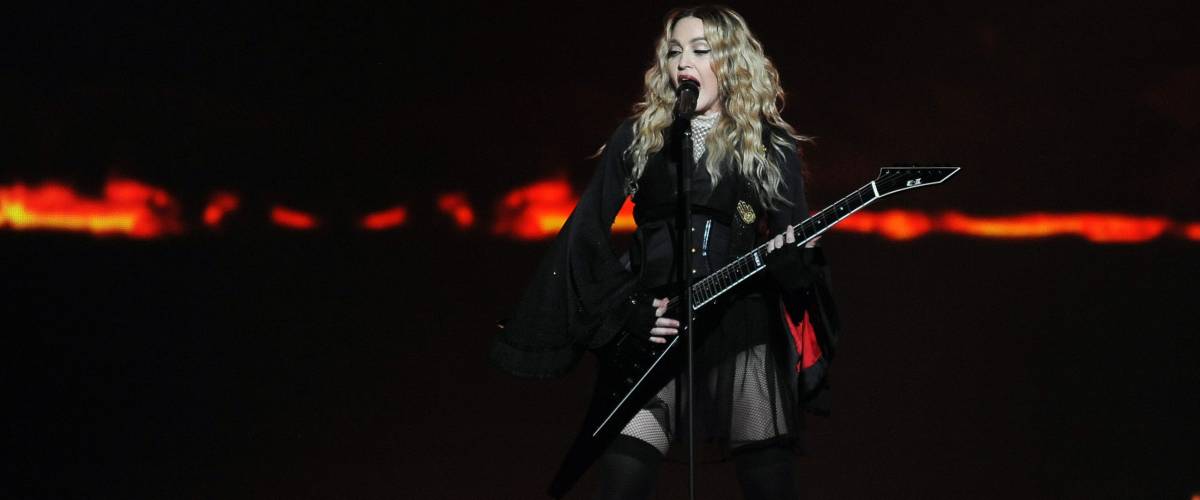 Net worth: $800 million
Starting with major hits "Material Girl" and "Like a Virgin" in the 1980s, Madonna's stardom has been unstoppable.
The Queen of Pop has played more live concerts than any other female musician in history and holds the Guinness Book of World Records title of best-selling female recording artist of all time.
Madonna also is the highest-grossing solo touring artist ever and is counted among Rolling Stone's 100 Greatest Artists of All Time and the 100 Greatest Songwriters of All Time.
6. Dr. Dre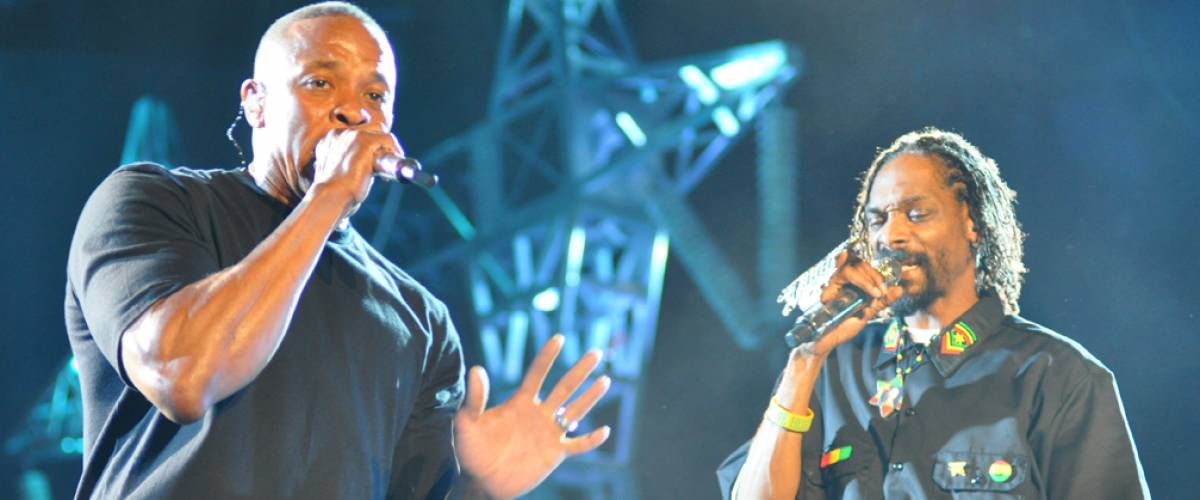 Net worth: $820 million
There's just no denying the impact Dr. Dre has had on the world of hip-hop. After his run with legendary rap group N.W.A., Dre established his own record label and launched the careers of superstars Snoop Dogg, Eminem and 50 Cent, among others.
He also built his headphone company, Beats by Dre, which he sold to Apple for $3 billion in 2014.
Dr. Dre has won six Grammy Awards and has appeared in several films, including Training Day with Denzel Washington.
5. Herb Alpert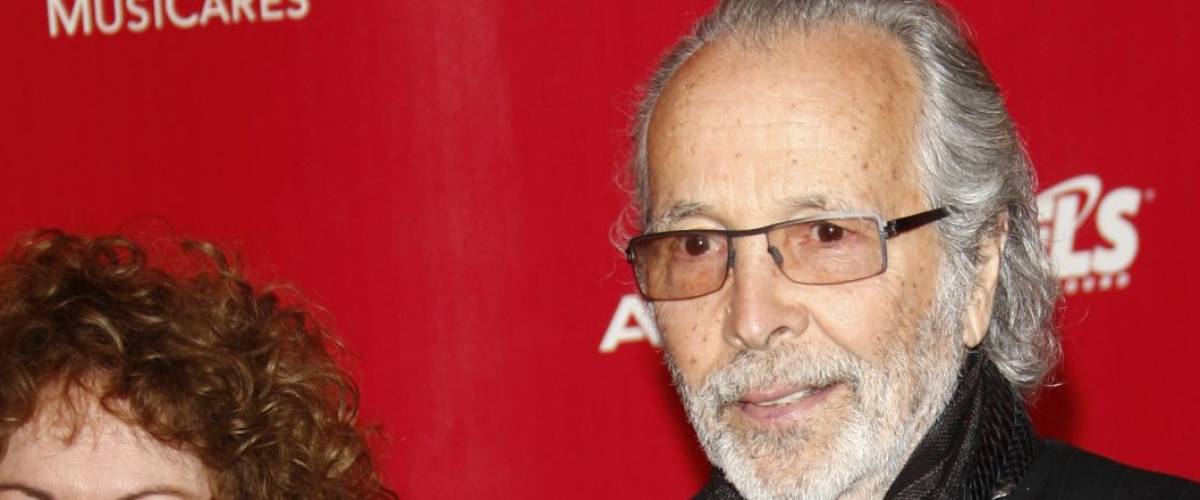 Net worth: $850 million
Herb Alpert is the reigning king of jazz. The trumpeter and his band, Herb Alpert and the Tijuana Brass, have achieved 28 Billboard chart records and scored five No. 1 albums of their unique south-of-the-border jazz.
Alpert is now enjoying retirement on his stunning 6-acre beach property in Malibu, California.
During his career, he sold over 72 million albums, won nine Grammy Awards and built A&M Records from the ground up — then sold it for $500 million.
4. P. Diddy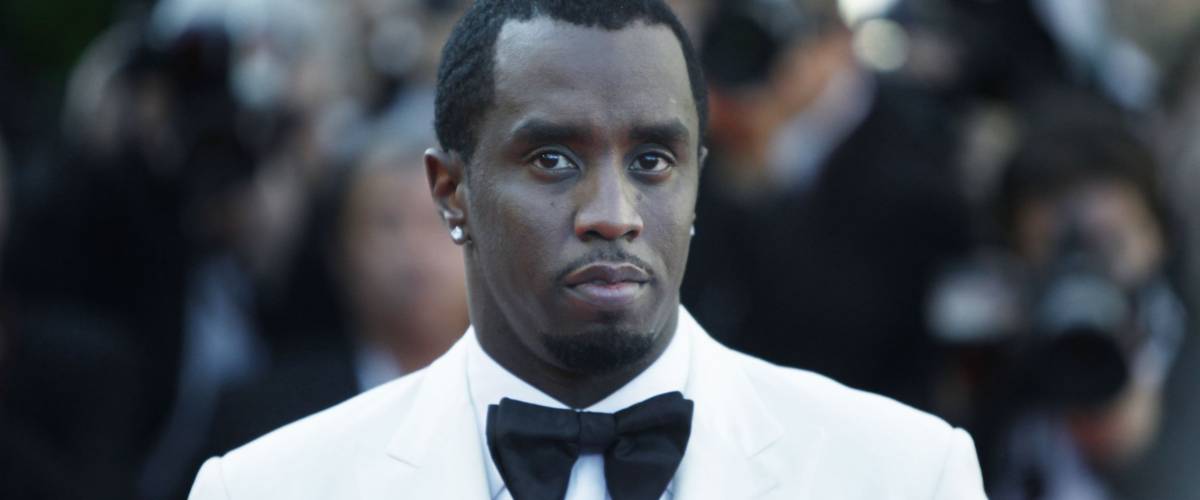 Net worth: $855 million
Whether you call him Puff Daddy, P. Diddy, Puffy or Diddy, the man of many names also is a man of even more talents.
Diddy enjoyed a successful hip-hop career, racking up three Grammy Awards and two MTV Video Music Awards, among other honors. With his Bad Boy Entertainment record label, he launched the careers of other stars, including The Notorious B.I.G.
If that weren't enough, Diddy also has his own fragrance and clothing lines; started a charity to help inner-city youth; and regularly donates funds and supplies to those who need it.
3. Jay Z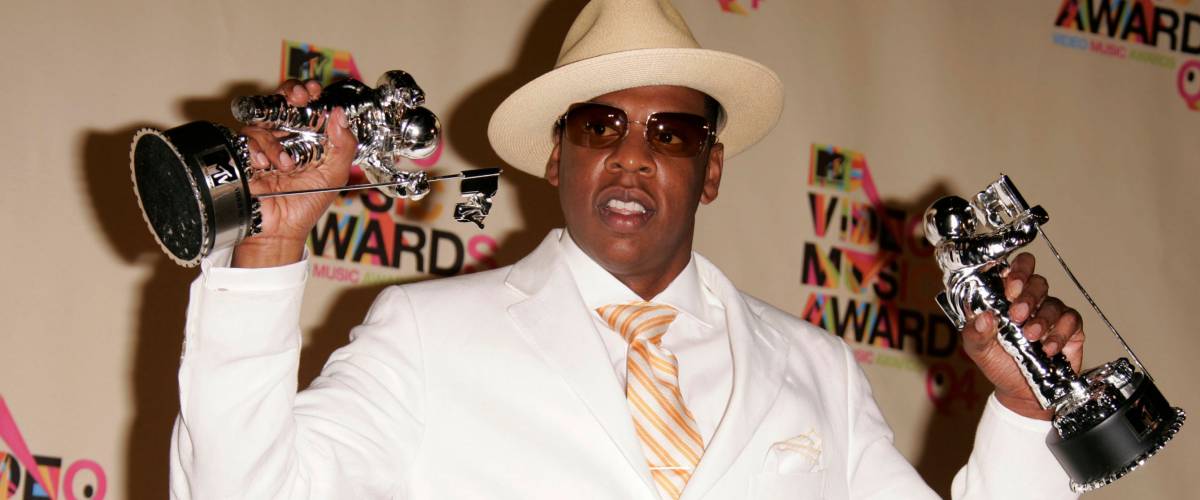 Net worth: $930 million
Rap music giant Jay-Z is a classic American success stories. He was born in a Brooklyn housing project, was largely raised by his mother, dealt drugs as a teenager — but, thanks to music, is now a near-billionaire.
He has been awarded 21 Grammys and is the solo artist with the most No. 1 albums on the Billboard 200. He also was the first rapper to be honored by the Songwriter's Hall of Fame.
Jay-Z continues to build his fortune through investments: He helms a business empire spanning industries from clothing, beverages and videogames to real estate, sport teams and record labels.
Who is the richest musician of all time?
1. (tie) Paul McCartney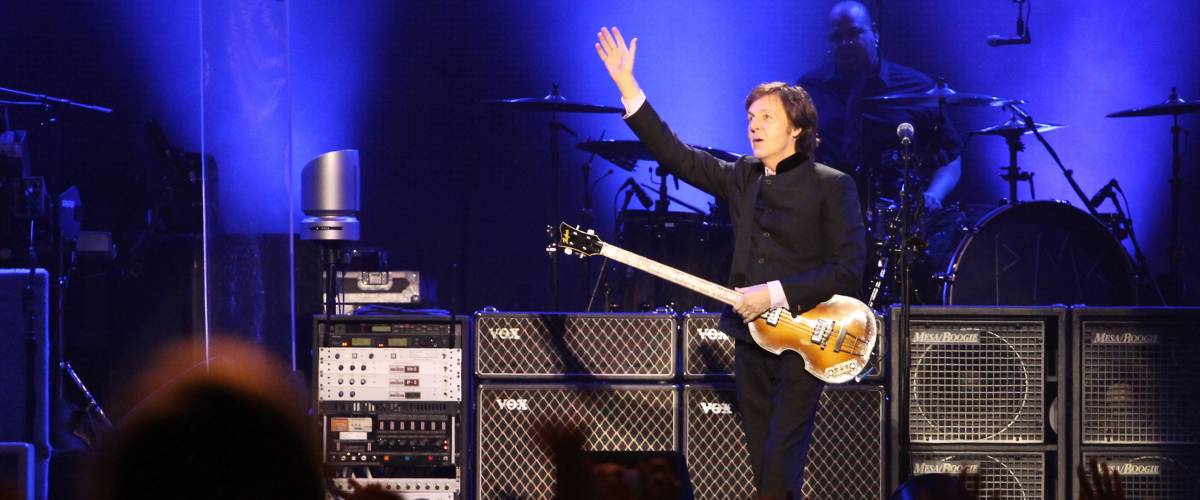 Net worth: $1.2 billion
Paul McCartney shot to international stardom with legendary pop group the Beatles, later forming Wings and launching an enviable solo career.
As one of the most successful composers and performers of all time, he influenced countless musicians that followed him and played a major role in the development of rock music.
Throughout his career, McCartney has won 18 Grammy Awards, topped nearly every musical chart in the world, and was inducted into the Rock and Roll Hall of Fame twice.
1. (tie) Andrew Lloyd Webber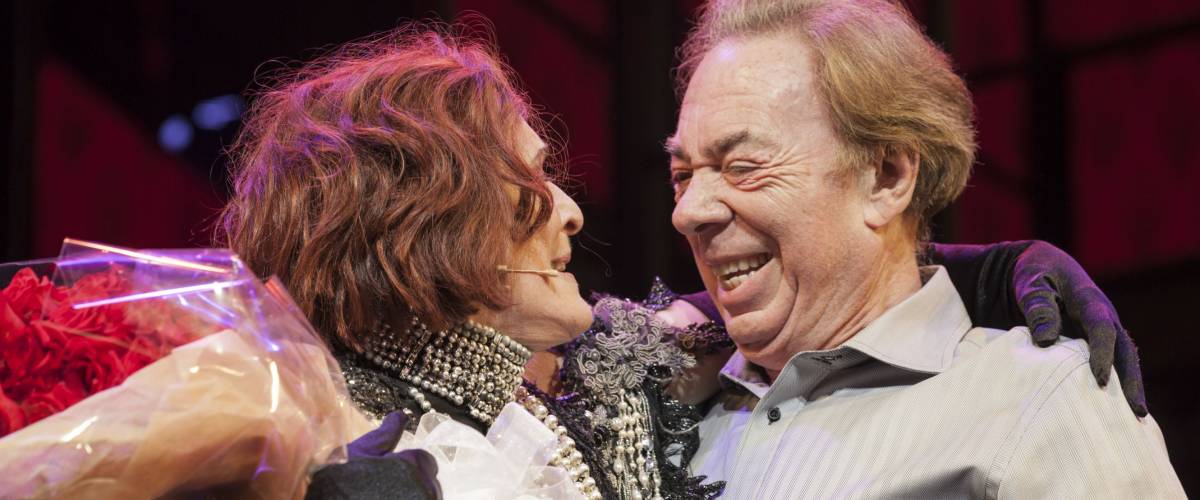 Net worth: $1.2 billion
Unlike others on this list, Andrew Lloyd Webber didn't invest in other businesses — he's a musician through and through.
Webber made his reputation and fortune crafting the beautiful, uplifting and haunting scores of countless Broadway musicals and films, including Phantom of the Opera, Cats, Evita and Joseph and the Amazing Technicolor Dreamcoat.
Among many other honors, Webber is a knight and an EGOT winner, having won an Emmy Award, six Tonys, three Grammys (plus the Grammy Legend Award) and an Academy Award.
Sponsored
Jump-start your retirement plan with personalized advice
Are your retirement savings on track? Get personalized advice from a financial advisor that understands your needs.
Datalign matches you with vetted registered advisors that can help you improve your investment portfolio and grow your retirement savings safely. In minutes, you can connect with a local or remote advisor and get a free initial consultation.
Get matched with a financial advisor today at Datalign and get on the path to financial success.