These are the wealthiest MMA fighters today, according to Celebrity Net Worth.
14. Frank Mir Net worth: $11 million
Frank Mir started his fighting career in 2001, and he's still going. He currently competes in the heavyweight division of the Bellator MMA promotion.
Mir previously competed for 16 years in the Ultimate Fighting Championship, or UFC, and was the league's heavyweight champion. He holds the UFC heavyweight records for the most submissions, fights and victories.
His other notable accomplishments include being the first person to submit and knock out Brazilian MMA legend Antonio Rodrigo Nogueira.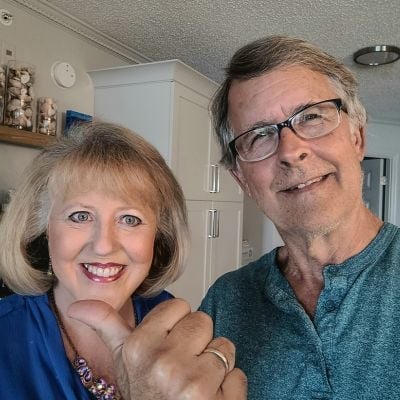 12. (tie) Ronda Rousey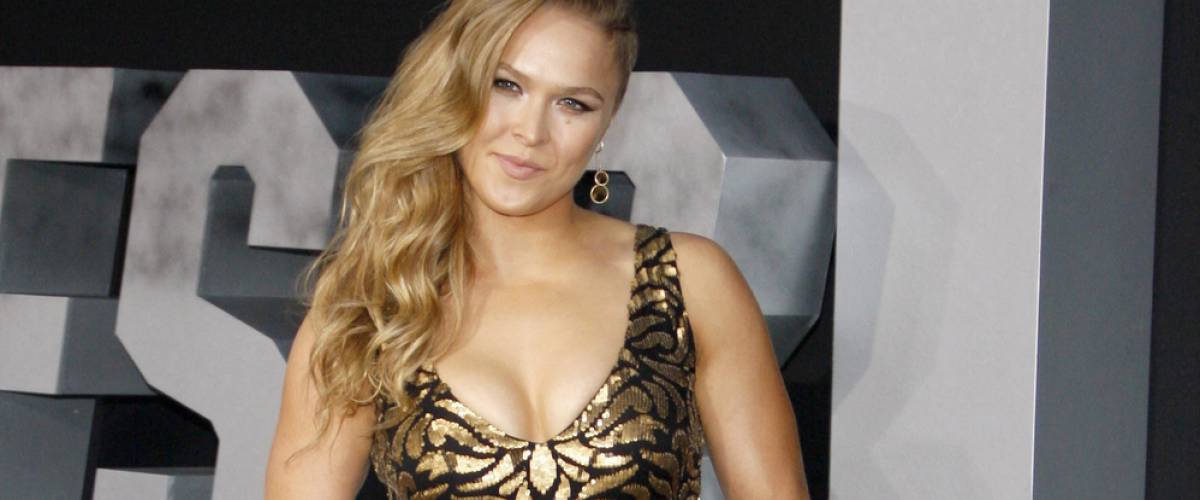 Net worth: $12 million
Ronda Rousey is multitalented: a U.S. athlete, author and actor. She was the UFC's first women's bantamweight champion and was the first woman inducted into the elite UFC Hall of Fame.
She first made a name for herself by earning a bronze medal in judo at the 2008 Summer Olympics. That was followed by her initial experience with MMA fighting, when she won her "King of the Cage" debut.
In 2018, Rousey started wrestling for the WWE. Her wealth comes not only from her fights, matches and pay-per-view bonuses but also from her acting roles (including in The Expendables 3) and the success of her autobiography My Fight / Your Fight.
12. (tie) Quinton 'Rampage' Jackson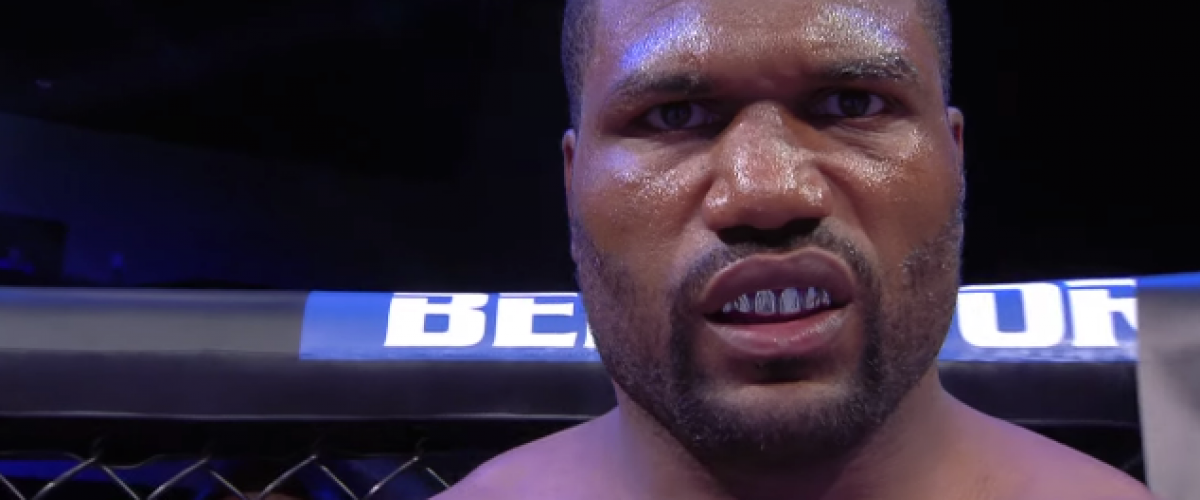 Net worth: $12 million
Quintin "Rampage" Jackson has gained considerable wealth through eight pay-per-view headline events for UFC over his lengthy career. This American athlete has also appeared in commercials, TV shows and movies, such as the big-screen reboot of The A-Team.
Jackson got his start as an athlete when he wrestled for his high school team. Early in his MMA career he competed in Japan's Pride fighting organization and gained considerable respect and popularity.
He joined the UFC in 2006 and would go on to win the UFC light heavyweight title, in addition to UFC "Performance of the Night" bonuses.
Kiss Your Credit Card Debt Goodbye
Having a single loan to pay off makes it easier to manage your payments, and you can often get a better interest rate than what you might be paying on credit cards and car loans.
Fiona is an online marketplace offering personalized loan options based on your unique financial situation.
When you consolidate your debt with a personal loan, you can roll your payments into one monthly installment. Find a lower interest rate and pay down your debt faster today.
Get Started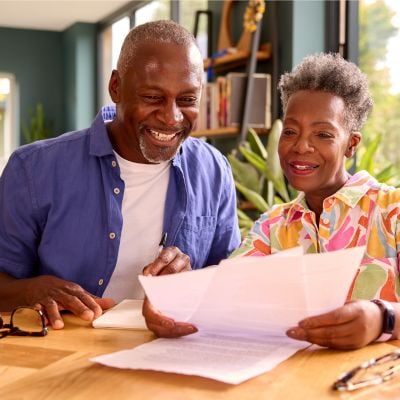 11. Chuck Liddell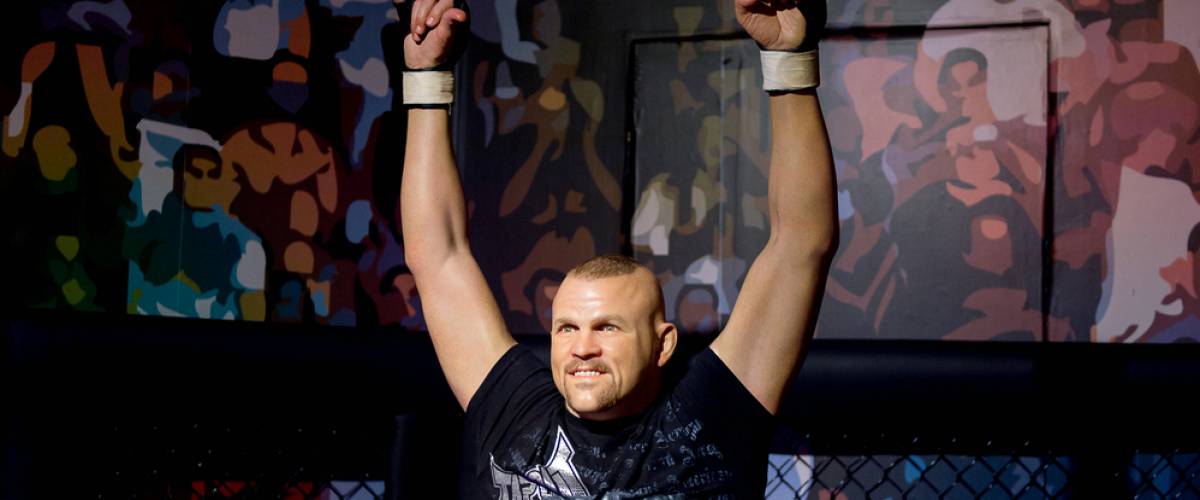 Net worth: $14 million
Chuck Liddell is one of the MMA stars credited making mixed martial arts a mainstream sport. In 2007, he was the first MMA fighter to be featured on the cover of ESPN The Magazine.
Between 1998 and 2010, Liddell competed in 23 UFC fights, including 13 pay-per-view bouts, and he scored 13 knockouts. He was inducted into the UFC Hall of Fame in 2009.
Liddell also is an accomplished actor and author. He penned his autobiography, Iceman: My Fighting Life, in 2008, and his acting credits include roles in the TV shows Bones and Hawaii Five-O.
10. Tito Ortiz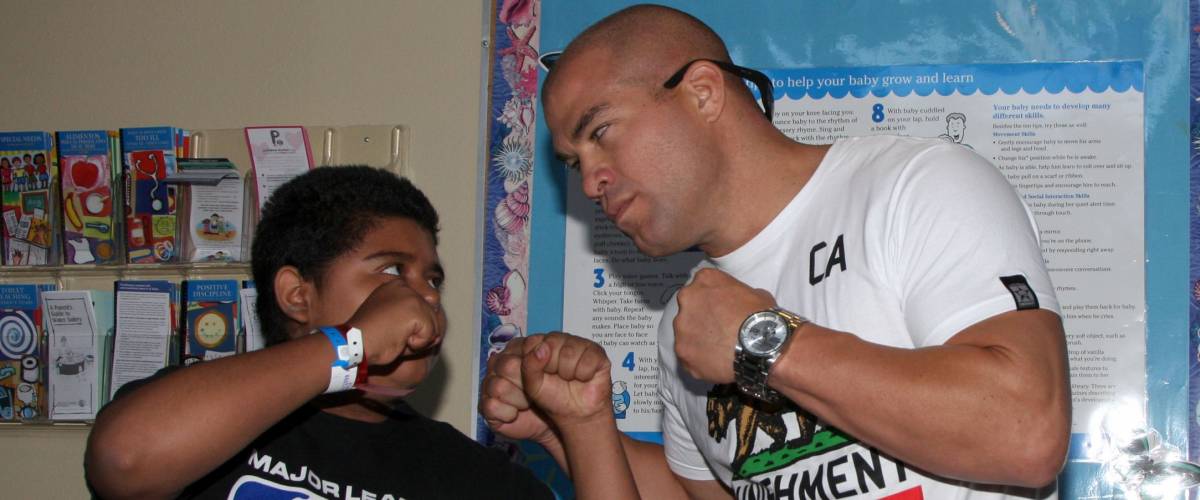 Net worth: $15 million
Tito Ortiz's passion for grappling began when he wrestled for his high school and college teams. He started fighting professionally for the UFC in 1998 and held the title of light heavyweight champion from 2000 through 2003.
Ortiz had three major pay-per-view UFC fights in 2006, and in 2012 he was inducted into the UFC Hall of Fame.
Outside the cage, Ortiz is the CEO of an athletic apparel and equipment company, Punishment Athletics. He has written a book about mixed martial arts, called This Is Gonna Hurt, and has appeared in several movies, TV shows and music videos.
9. Randy Couture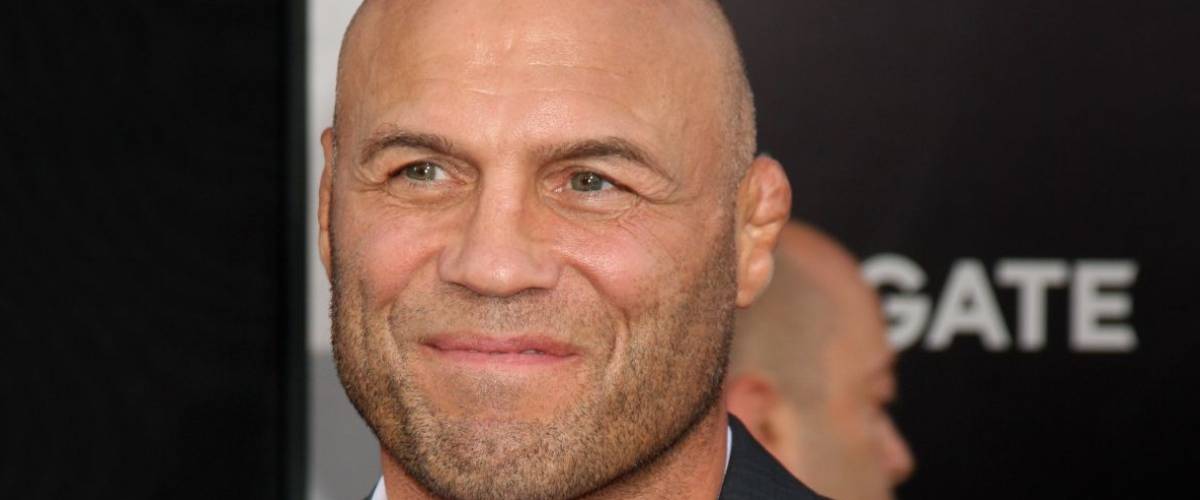 Net worth: $17 million
Randy Couture has amassed a fortune from his MMA career, and from acting, video games and work providing MMA commentary. He also owns several gyms in Las Vegas and Hollywood.
This former U.S. Army sergeant got his first taste of combat sports when he wrestled in high school — and won the Washington state championship. He later wrestled in college and was named an alternate to the U.S. Olympic wrestling team in 1988, 1992 and 1996.
Couture's first MMA fight was in May 1997, and by October of that year he was the UFC heavyweight champ. He would hold that title three times, and he was also a UFC light heavyweight champion.
6. (tie) Wanderlei Silva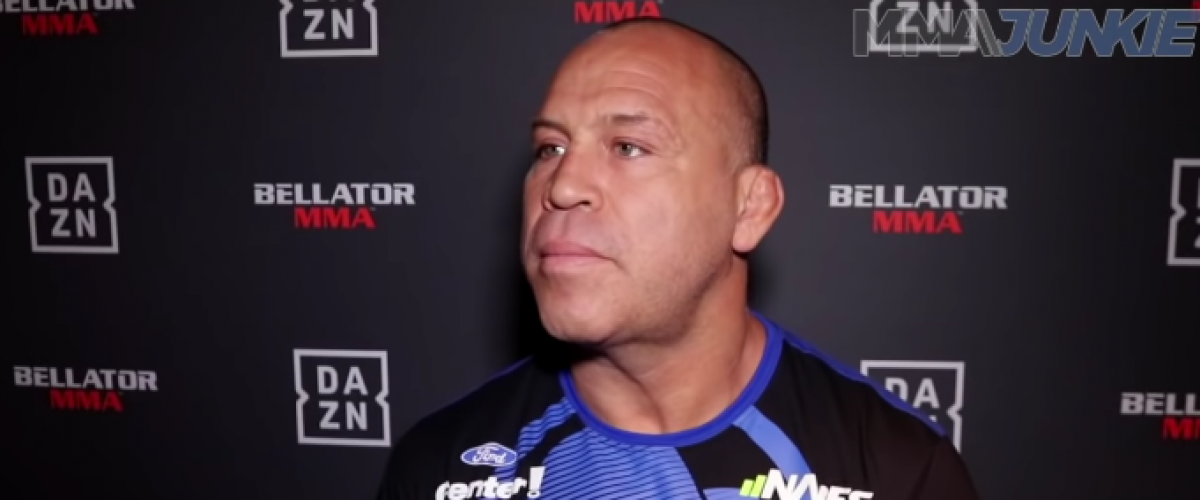 Net worth: $18 million
Brazilian mixed martial artist Wanderlei Silva is an expert in muay thai, Brazilian jiu-jitsu, vale tudo and other fighting sports. He began his professional fight career with multiple wins in Brazil between 1997 and 1999.
Silva won numerous Pride Fighting bouts between 1999 and 2006, and he held the titles of Pride grand prix middleweight champion and Pride middleweight champ.
Part of his wealth has come from acting roles, such as in the 2012 Kevin James movie Here Comes the Boom, and from a fight training club he opened in Las Vegas in 2007.
6. (tie) Fedor Emelianenko Net worth: $18 million
Fedor Emelianenko is a Russian mixed martial artist who has proven his skills across multiple sports.
Notably, he was the MMA Pride heavyweight champion between 2003 and 2007, the Russian Judo Federation bronze medalist in 1998 and 1999, and the world champion in the Russian combat sport of sambo for three years.
When Emelianenko retired from mixed martial arts in 2010, he became president of the Russian MMA Union. He has been active in local politics in Russia and has added to his wealth through roles in video games, movies, television shows and commercials.
6. (tie) Anderson Silva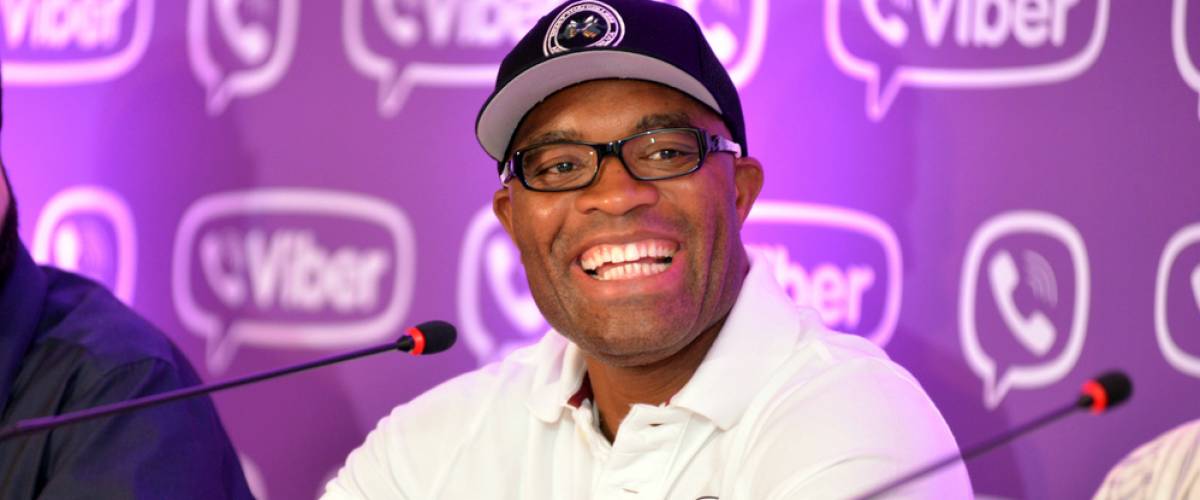 Net worth: $18 million
Anderson Silva is a Brazilian mixed martial artist and actor who has won numerous professional championships over his lengthy career. He held the title of UFC middleweight champion for nearly seven years, longer than anyone else in the league's history.
He has been honored by ESPN, Sports Illustrated, MMA Live and other organizations and media outlets.
Silva has boosted his earnings through sponsorship deals with Burger King, Nike, the Brazilian soccer team Corinthians and others. He also has been featured in video games, movies and TV shows, including NCIS: Los Angeles.
5. B.J. Penn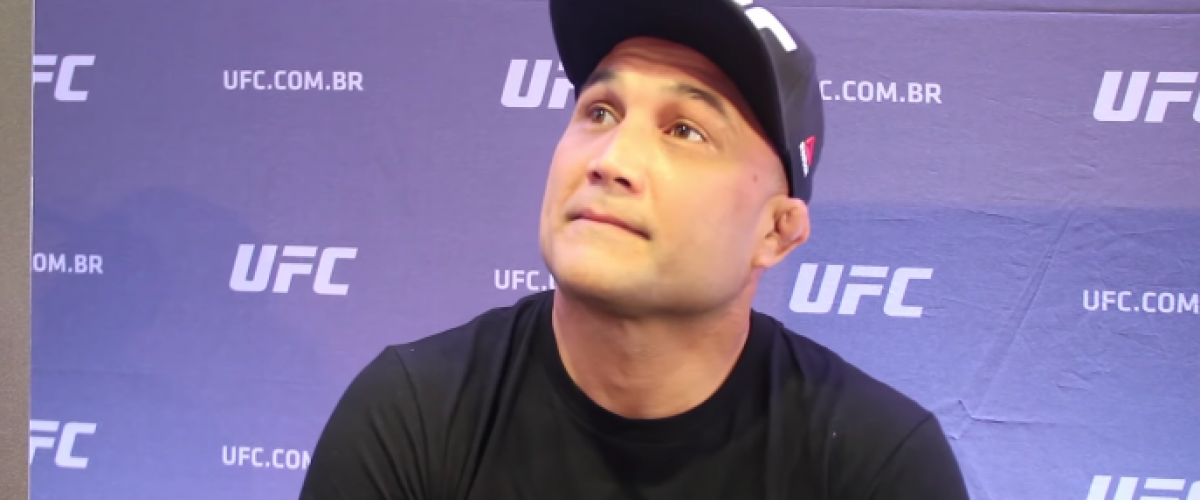 Net worth: $22 million
American actor, author, coach and mixed martial artist B.J. Penn knows has a lot of experience with being on top of the world: He has won the world jiu-jitsu championship, the UFC lightweight championship and the UFC welterweight championship.
Between 2006 and 2011, Penn was the headliner for 11 pay-per-view bouts. He's credited with drawing mainstream attention to the lower weight divisions of the UFC.
In addition to his lengthy and successful MMA career, Penn was a head coach on two seasons of the TV show The Ultimate Fighter. He's the author of the book Why I Fight: The Belt Is Just an Accessory, and has acted in movies and TV shows.
4. Brock Lesnar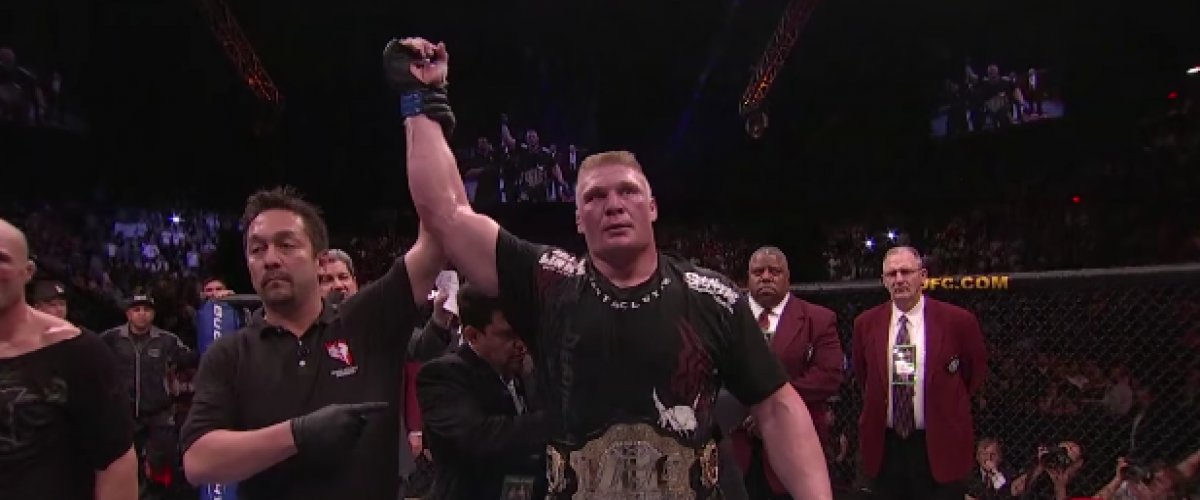 Net worth: $28 million
Brock Lesnar is an all-around tough guy: an American wrestler, mixed martial artist and former NFL football player. Between 2000 and 2004, he won the WWE championship three times and was the UFC heavyweight championship twice.
In 2004, Lesnar joined the Minnesota Vikings as a defensive tackle wearing jersey No. 69, but he was cut before the start of the regular season. He returned to MMA fighting and wrestling and won numerous additional championships between 2004 and 2018.
Lesnar has been featured in eight pay-per-view bouts, including some of the top-selling events of all-time. He also has earned money from work in TV shows and movies, including the Oscar-nominated 2015 film Foxcatcher.
3. Georges St. Pierre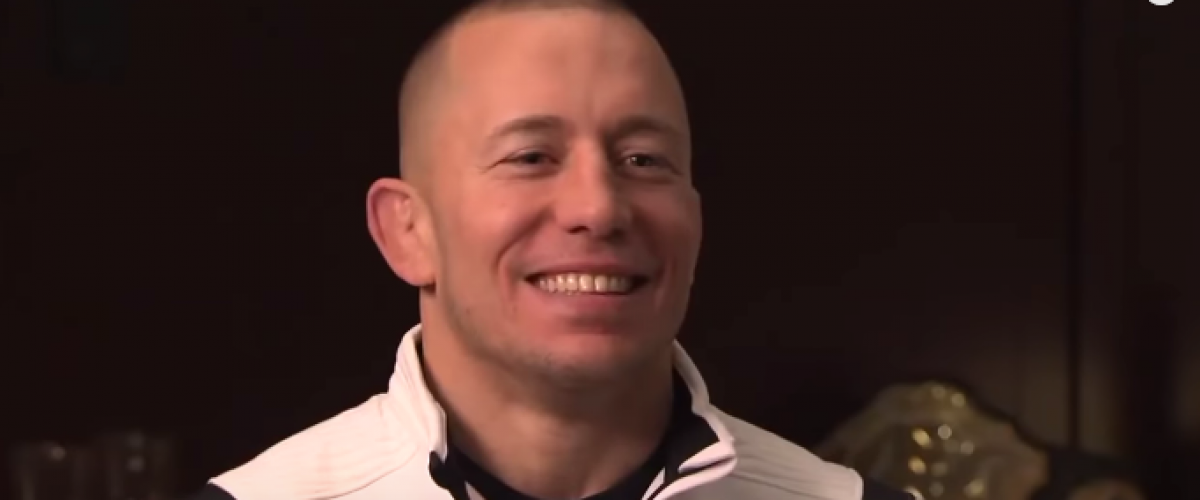 Net worth: $30 million
Georges St. Pierre is a Canadian mixed martial artist who has held multiple UFC titles in the middleweight and welterweight divisions.
Specifically, he was the UFC welterweight champion three times, and he held the UFC welterweight champion title for over six years total, the second-longest combined reign in the league's history.
St. Pierre's wealth also is attributed to his 14 pay-per-view bouts throughout his career, all of which drew large audiences. Plus, he has had paid endorsement deals with Bacardi, Nos energy drink, Under Armour, Electronic Arts and others.
2. Rorion Gracie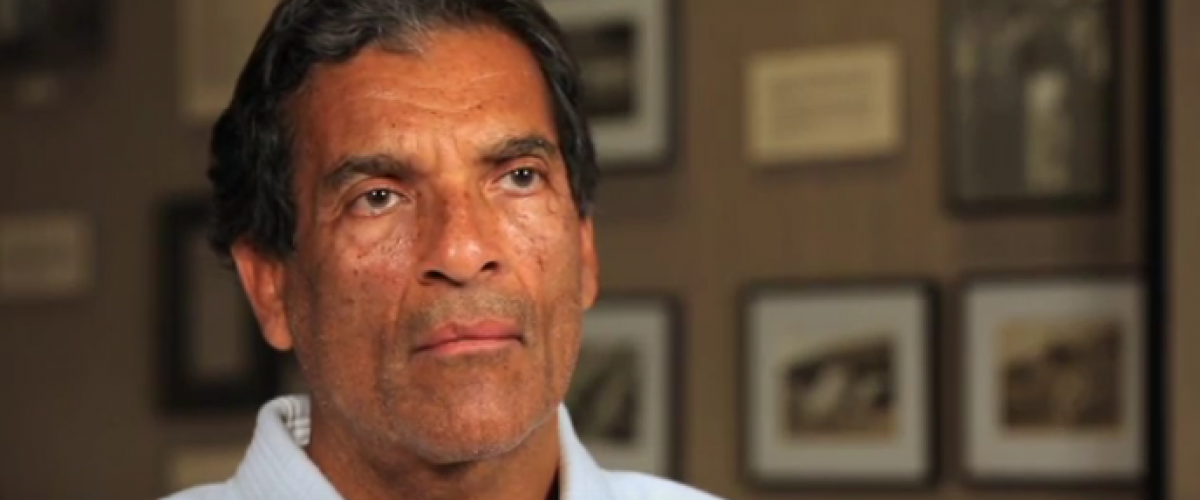 Net worth: $50 million
Rorian Gracie is an MMA legend and pioneer. The Brazilian martial artist, publisher, writer, producer and lecturer co-founded the UFC.
He's credited with introducing Brazilian jiu-jitsu to the United States, and he has trained some of the top mixed martial artists of all time.
Gracie has bulked up his net worth by producing martial arts training videos, publishing a nutritional manual called The Gracie Diet, providing training for military professionals, and consulting on movies including a couple of the Lethal Weapon films.
1. Conor McGregor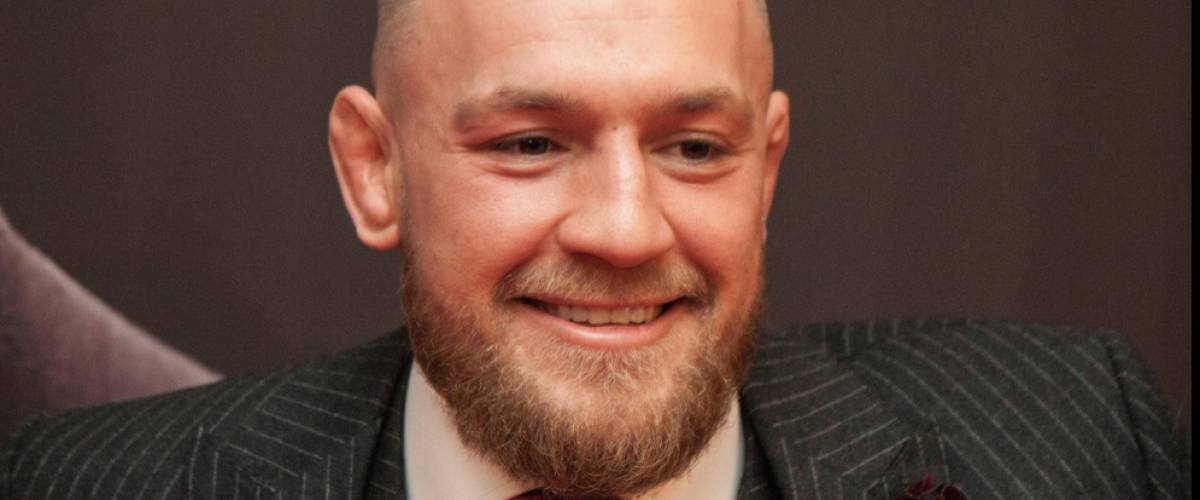 Net worth: $120 million
Conor McGregor is by far the wealthiest MMA fighter, and he's probably also the best known. He's currently on the Forbes list of the world's highest-paid athletes for earning more than $47 million in 2018.
The Irish fighter won the Cage Warriors championships in both the lightweight and featherweight divisions and simultaneously held the UFC championship titles in the same divisions. In 2017, he fought boxing great Floyd Mayweather Jr. and lost — but still took home a reported $85 million.
McGregor has added to his fortune by launching a clothing line and a whiskey brand. Plus, he has appeared in a video game and in a few UFC TV series.
Sponsored
Follow These Steps if you Want to Retire Early
Secure your financial future with a tailored plan to maximize investments, navigate taxes, and retire comfortably.
Zoe Financial is an online platform that can match you with a network of vetted fiduciary advisors who are evaluated based on their credentials, education, experience, and pricing. The best part? - there is no fee to find an advisor.