Commodities
Bannister suggests that instead of going all-in on equities, investors should consider alternative assets — like commodities. And it's not hard to see why.
Inflation is going through the roof. And the commodities boom we've witnessed over the past two years is the clearest reflection of that. In fact, commodity prices are commonly believed to be a leading indicator of inflation.
For investors who want to preserve their purchasing power, buying into the commodities space, which typically moves alongside inflation, makes a lot of sense.
While the stock market has pulled back in 2022, crude oil has surged over 50% year to date.
Gold is also making a comeback — its price broke above $2,000 an ounce earlier this month. While the yellow metal has since given back some of those gains, prolonged geopolitical tension could lead to strong demand for this safe-haven asset.
Investors looking to tap into commodities can check out big producers like Exxon Mobil (XOM) and Barrick Gold (GOLD). You can also get exposure to a basket of commodities through ETFs like the Invesco DB Commodity Index Tracking Fund (DBC).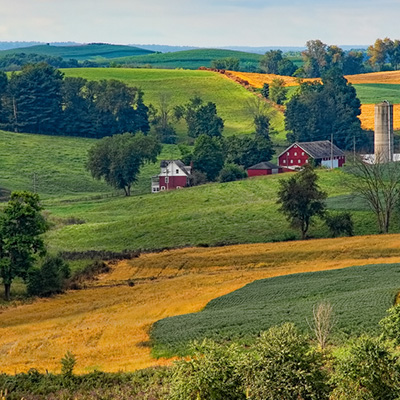 Farmland is one of the top asset classes capable of insulating your money from volatile market conditions. Learn how you can use FarmTogether to safeguard your portfolio.
Diversify now
Real estate
Real estate is another alternative asset that Bannister likes in the current environment.
Throughout periods of high inflation, real estate has historically helped investors preserve their wealth. And this might be another one of those shiny moments.
In 2022, the Case-Shiller Home Price Index for the top 20 cities in the U.S. rose 18.6%.
Real estate is also more than just an inflation hedge. It also provides investors with a rental income stream. It can be a hassle to manage a rental property, but these days, you don't need to be a landlord to get a piece of the action.
Publicly traded real estate investment trusts trade just like stocks. They own income-producing real estate, collect rent from tenants and pay dividends to shareholders.
REITs give you access to certain areas of the real estate market that are usually off-limits to small investors. For instance, most individual investors wouldn't be able to buy a shopping mall, an office tower or a long-term care centre. But by owning REITs that specialize in these types of real estate, an investor can become a part-owner of these properties.
For those who don't want to pick individual REITs, ETFs such as the Vanguard Real Estate ETF (VNQ) or the Schwab US REIT ETF (SCHH) provide broad exposure to the sector.
Value stocks and international stocks
While Bannister has a rather bearish view of the market, he doesn't recommend that you bail out of stocks completely. Instead, he suggests employing a more active stock-picking strategy.
He says that value stocks — stocks with relatively low price ratios and high dividend yields — currently sport attractive valuations, and should outperform growth stocks going forward.
If you want a diversified way to invest in value stocks, popular ETFs like the Vanguard Value ETF (VTV) and the iShares MSCI USA Value Factor ETF (VLUE) can provide solid broad-based exposure.
Bannister also thinks that international stocks have the potential to outperform U.S. stocks over the long term.
Again, ETFs are your best bet when it comes to global investing. For example, the Vanguard FTSE Developed Markets ETF (VEA) offers exposure to developed markets outside of North America, including Western Europe, Japan, and Australia. Meanwhile, the iShares CORE MSCI Emerging Markets ETF (IEMG) lets you tap a broad range of companies in emerging market countries.
Sign up for our Moneywise newsletter to receive a steady flow of actionable ideas from Wall Street's top firms.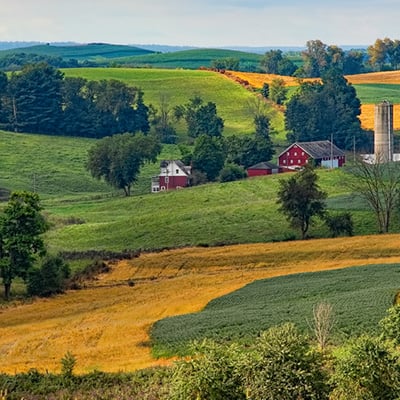 Farmland is one of the top asset classes capable of insulating your money from volatile market conditions. Learn how you can use FarmTogether to safeguard your portfolio.
Diversify now
More from Moneywise
Sponsored
Diversify your investments with farmland
You don't have to own a farm to profit off farmland.
Farmland has proven to be one of the most stable assets of the past few decades — and with FarmTogether, you're able to invest today. FarmTogether's platform gives accredited investors access to this exciting market, and one of the highest-yielding asset classes on a risk-return basis.
Sign up for FarmTogether to start investing in farmland.