1. Toronto-Dominion Bank (TD) Created in 1955 by the merger of the Bank of Toronto and The Dominion Bank, Toronto-Dominion Bank is one of Canada's "big five" banks.
The stock has fallen over the past month, but given TD's massive scale advantages, its current dividend yield of 3.9% — slightly higher than that of close rivals Royal Bank (3.3%) and Bank of Montreal (3.3%) — is tough to pass on. And with about 11% annualized growth, TD has a strong and consistent dividend history.
The company also has quite the established presence in the U.S., generating about 35% of its revenue south of the border. When you combine that geographic reach with the bank's conservative lending practices, risk-averse investors might want to take a closer look. There are popular investing apps with Canadian tickers that'll give you a free stock for your first investment as well.
As of Q2, TD held about C$1.7 trillion in assets, making it Canada's largest bank in terms of assets.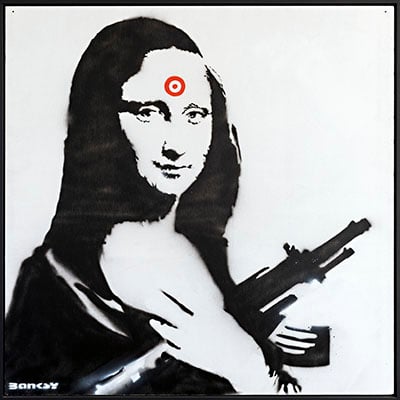 Join Masterworks to invest in works by Banksy, Picasso, Kaws, and more. Use our special link to skip the waitlist and join an exclusive community of art investors.
Skip waitlist
2. Fortis (FTS) This utilities giant operates regulated gas and electric energy services in Canada, the U.S., Central America and the Caribbean.
As of June this year, the company controlled $56 billion in assets and served about 3.4 million customers.
Fortis not only boasts a stable record of dividend payments, but it has increased its payout to shareholders for 47 consecutive years. And for prospective investors, management has 6% annual average dividend growth planned through 2025.
Given Fortis' highly regulated operating environment and five-year beta of just 0.06 — meaning the stock is far less volatile than the overall stock market — its current dividend yield of 3.5% looks particularly attractive.
The stock has also traded sluggishly in recent weeks, providing bargain hunters with a possible buying window.
3. BCE Inc (BCE) As the publicly traded holding company for Bell Canada, a telecommunications and mass media giant north of the border, BCE traces its roots back to 1876 when Alexander Graham Bell filed a Canadian patent for the Bell telephone.
The parent company now provides internet and television services all across Canada, as well as running some of the country's most recognizable media brands like CTV, TSN, Crave and iHeartRadio and The Source, Canada's largest tech retailer.
BCE shares have risen steadily over the past year, up about 23% since September of 2020. But with a current dividend yield of 5.4% — higher than that of fierce rivals Rogers Communications (3.1%) and Telus (4.3%) — there might be plenty of room for BCE shares to run.
BCE aims to "deliver sustainable shareholder returns through consistent dividend growth." Since Q4 2008, the company has increased its annual dividend by 140%.
For investors who are skeptical about that kind of payout growth going forward, BCE's scale advantages and highly regulated operating environment should be able to easily support continued long-term hikes.
Some popular investing apps not only allow you purchase dividend stocks like BCE, but "slices" of shares as well.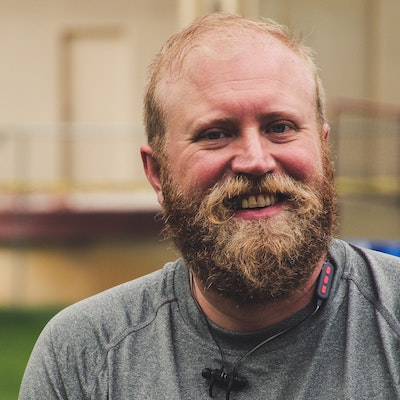 Sign up for Credit Sesame and see everything your credit score can do for you, find the best interest rates, and save more money at every step of the way.
Get Started—100% Free
Keeping your options open
Whether you go searching for income internationally, perhaps with one of the three stocks above, risk-averse investors should always make stable income a top priority.
Of course, there are other ways to diversify your investment income.
Outside of stocks, there are now some interesting investing services that allow you to receive rental income from premium real estate properties.
Investors get exposure to commercial developments in LA and residential buildings in NYC without having to put up hundreds of thousands of dollars or becoming a landlord. And in return, you'll get regular payouts in the form of quarterly dividend distributions.
Sponsored
Fine art as an investment
Stocks can be volatile, cryptos make big swings to either side, and even gold is not immune to the market's ups and downs.
That's why if you are looking for the ultimate hedge, it could be worthwhile to check out a real, but overlooked asset: fine art.
Contemporary artwork has outperformed the S&P 500 by a commanding 174% over the past 25 years, according to the Citi Global Art Market chart.
And it's becoming a popular way to diversify because it's a real physical asset with little correlation to the stock market.
On a scale of -1 to +1, with 0 representing no link at all, Citi found the correlation between contemporary art and the S&P 500 was just 0.12 during the past 25 years.
Earlier this year, Bank of America investment chief Michael Harnett singled out artwork as a sharp way to outperform over the next decade — due largely to the asset's track record as an inflation hedge.
Investing in art by the likes of Banksy and Andy Warhol used to be an option only for the ultrarich. But with a new investing platform, you can invest in iconic artworks just like Jeff Bezos and Bill Gates do.