Subscriber loss
One of the reasons why investors were drawn to Netflix shares was because of the company's growing subscriber base. As people switched from cable TV to on-demand streaming, Netflix gained new members quarter after quarter.
But that trend has come to an abrupt stop.
Netflix reported 221.64 million paying subscribers globally at the end of Q1 — 200,000 fewer than what it had at the end of Q4. That marked the online video streaming gorilla's first subscriber loss since 2011.
The news came as a shock because in the previous earnings report, the company said that it expected to add 2.5 million subscribers in Q1.
Company guidance also disappointed Wall Street. Netflix says it expects to lose another two million subscribers in Q2.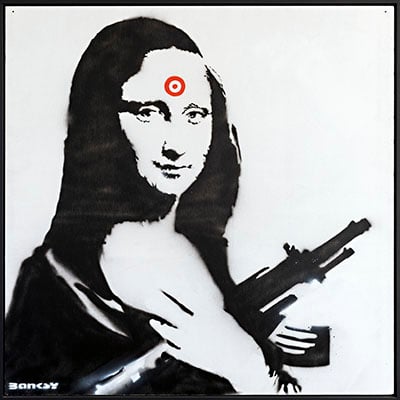 Join Masterworks to invest in works by Banksy, Picasso, Kaws, and more. Use our special link to skip the waitlist and join an exclusive community of art investors.
Skip waitlist
Slowing revenue growth
The company started its shareholder letter by saying, "Our revenue growth has slowed considerably."
For Q1, revenue came in at $7.87 billion — up 9.8% year-over-year but below management's forecast of $7.9 billion. Earnings per share was $3.53, down from the $3.75 generated in the year-ago period.
To help boost its financials, Netflix plans to crack down on password-sharing.
The company estimates that there are more than 100 million households using a shared password, including over 30 million in the U.S. and Canada. If a fraction of those millions of households starts paying themselves, it could mean a substantial revenue boost.
The company may also finally take up advertising. While Netflix has resisted advertising in the past, co-CEO Reed Hastings said in the earnings conference call that they are "quite open to offering even lower prices with advertising as a consumer choice."
What's next?
Given the stock's massive tumble, sentiment is clearly bearish towards Netflix — especially on Wall Street.
Wells Fargo analysts downgraded Netflix from overweight to equal weight on Wednesday, noting that the company is "firmly on the defensive" and its narrative "is dunzo for now." The bank also lowered its price target on the shares from $600 to $300.
Meanwhile JPMorgan downgraded Netflix from overweight to neutral and cut its price target from $605 to $300.
"Near-term visibility is limited, our 2022 net adds come down sharply from 16 million to 8 million, & there's not much to get excited about over the next few months beyond the new, much lower stock price," JPMorgan writes.
On a positive note, those lowered targets are still well above Netflix's current price of around $225 per share.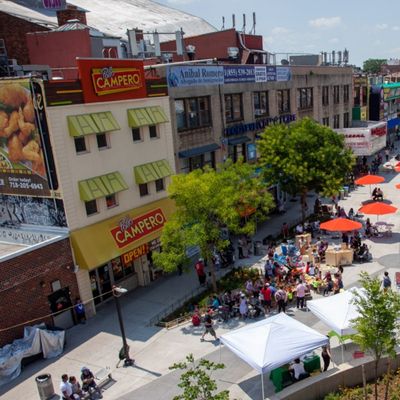 While commercial real estate to has always been reserved for a few elite investors, outperforming the S&P 500 over a 25-year period, First National Realty Partners allows you to access institutional-quality commercial real estate investments — without the leg work of finding deals yourself.
Get started
More from MoneyWise
Sponsored
Fine art as an investment
Stocks can be volatile, cryptos make big swings to either side, and even gold is not immune to the market's ups and downs.
That's why if you are looking for the ultimate hedge, it could be worthwhile to check out a real, but overlooked asset: fine art.
Contemporary artwork has outperformed the S&P 500 by a commanding 174% over the past 25 years, according to the Citi Global Art Market chart.
And it's becoming a popular way to diversify because it's a real physical asset with little correlation to the stock market.
On a scale of -1 to +1, with 0 representing no link at all, Citi found the correlation between contemporary art and the S&P 500 was just 0.12 during the past 25 years.
Earlier this year, Bank of America investment chief Michael Harnett singled out artwork as a sharp way to outperform over the next decade — due largely to the asset's track record as an inflation hedge.
Investing in art by the likes of Banksy and Andy Warhol used to be an option only for the ultrarich. But with a new investing platform, you can invest in iconic artworks just like Jeff Bezos and Bill Gates do.