Bath & Body Works (BBWI)
Bath & Body Works is a specialty retailer of home fragrance, body care, soaps and sanitizer products. At a time when brick-and-mortar retailers face intense competition from online giants like Amazon, Bath & Body Works keeps growing at an impressive rate.
In the most recent quarter, net sales rose 11% year over year to $3.03 billion. Adjusted earnings per share from continuing operations increased 17% year over year to $2.30.
Earlier this year, Goldman Sachs added Bath & Body Works to its Americas Conviction List.
"We believe there is upside potential to current consensus estimates given the expected rollout of the company's loyalty program to the entire chain in mid-2022," writes analyst Kate McShane.
Goldman has set a price target of $85 for Bath & Body Works — roughly 70% above where the stock sits today.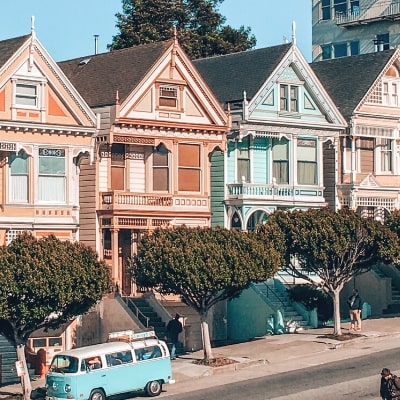 Fundrise helps you invest in real estate without having to buy a house. Let their state-of-the-art technology and in-house experience open the door to new opportunities today.
Sign up
Salesforce (CRM)
Salesforce is a cloud-based software giant. More than 150,000 companies use its customer relationship management platform to scale their business.
Cloud computing is a booming industry, and Salesforce's numbers completely reflect that.
In the company's most recent quarter, revenue surged 26% year over year to $7.3 billion. Management also issued upbeat guidance: It now expects full-year 2023 revenue of $32 billion, marking a year-over-year increase of 21%.
But the stock is down more than 20% in 2022, giving contrarian traders something to think about.
Last month, Goldman Sachs reiterated a 'buy' rating on Salesforce and raised its price target on the shares to $360, implying potential upside of more than 80%.
Penn National Gaming (PENN)
Penn National Gaming is a casino and racetrack operator with 44 properties in 20 states and provides online sports betting in 13 jurisdictions.
The shares rallied nicely in pandemic-struck 2020, but have slumped ever since on concerns over slowing growth. They're down more than 60% over the past year. That could give bargain hunters an opportunity, especially considering how much the company's business has improved.
In Q4, revenue grew 53% year over year to $1.57 billion, while net income spiked 253% to $44.8 million. The company generated record free cash flow in 2021 and is returning cash to investors. In February, the board approved a $750 million share repurchase program.
Goldman has a 'buy' rating on Penn and a price target of $77. With the stock trading at around $38 right now, that target suggests potential upside of 103%.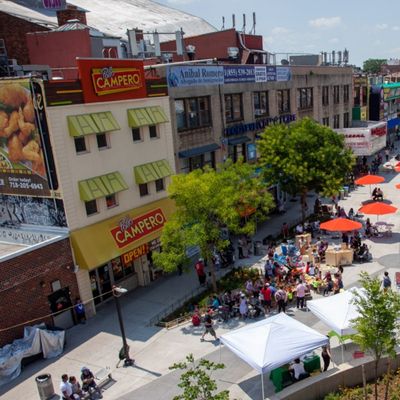 While commercial real estate to has always been reserved for a few elite investors, outperforming the S&P 500 over a 25-year period, First National Realty Partners allows you to access institutional-quality commercial real estate investments — without the leg work of finding deals yourself.
Get started
More from MoneyWise
Sponsored
Pour your portfolio a glass of recession resistance
Fine wine is a sweet comfort in any situation — and now it can make your investment portfolio a little more comfortable, too.
Ownership in real assets like fine wine could be the diversification you need to protect your portfolio against the volatile effects of inflation and recession. High-net-worth investors have kept this secret to themselves for too long.
Now a platform called Vinovest helps everyday buyers invest in fine wines — no sommelier certification required.
Vinovest automatically selects the best wines for your portfolio based on your goals, and it tells you the best times to sell to get the best value for your wine.