What are index funds?
Index funds are a collection of individual stocks mimicking a familiar stock index.
The best-known index funds contain stocks in the S&P 500 index or the Dow Jones Industrial Average, and they try to mirror how those big-name indexes perform.
Other index funds follow the Wilshire 5000 (an index of all U.S. stocks traded domestically), the Bloomberg Barclays U.S. Aggregate Bond Index (a major measure of the bond market) or the Russell 2000 (which tracks smaller companies).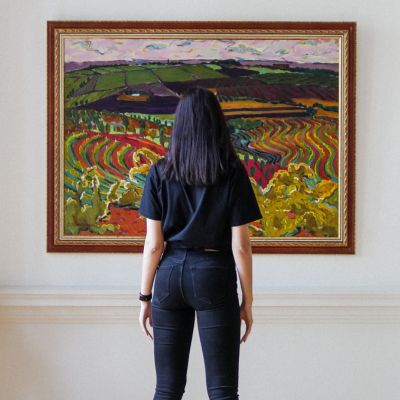 Contemporary art has outperformed the S&P 500 by 131% for the past 26 years. Join the exclusive platform to invest in million-dollar works by artists like Banksy, Basquiat, and more. Get started today and diversify your portfolio with art.
Learn More
History of index funds
Index funds were the brainchild of University of Chicago graduate students Paul Feldstein and Edward Renshaw, who in 1960 proposed the idea of an "unmanaged investment company."
They said investment advisers rarely got better returns for their clients than the major stock averages, so investors might as well have a portfolio that automatically buys every stock in the Dow industrials or some other index.
It took more than 10 years before the Qualidex Fund was launched, giving pensions a collection of Dow stocks. Then, in 1976, Vanguard Group offered an S&P 500 fund that's regarded as the first index fund for individual investors.
Should you invest in index funds?
It's estimated that index funds currently hold about one-fifth of all the money currently invested in the U.S. stock market.
Why? Mainly the reason Feldstein and Renshaw noticed almost 60 years ago: Index funds often do better than fancy portfolios managed by professional stock-pickers.
Legendary investor Warren Buffett made a bet in early 2008 that an S&P 500 index fund would beat a basket of actively managed hedge funds over 10 years.
By the end of 2017, it was clear Buffett had won the bet. Today, his net worth proves his stock market savvy.
Index funds also tend to be cheap, because they're so simple. Standard mutual funds have much higher fees because they contain stocks hand-picked by managers who rely on research analysts. And those people need to be paid.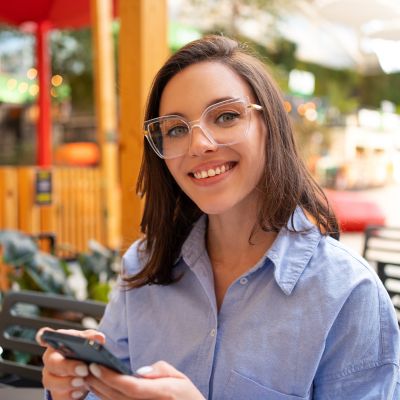 Acorns rounds your everyday purchases to the nearest dollar and invests your spare change. That means any spare change from your daily spending – gas, coffee or groceries – will go towards building your wealth. Get up to $20 when you sign up with this special link.
Get Started
How to buy index funds
Eager to get started investing in index funds? If you have an opportunity to open a 401(k) or other retirement plan where you work, do it — and make index funds the centerpiece of your portfolio.
Another way to buy index funds is buy buying into mutual funds through any mutual fund company. Large fund firms may emphasize their own funds, so you might find a wider selection of index funds by turning to a smaller discount broker.
A discount broker also may provide more in the way of stock research and tools, if you're interested in those things. But if all you want is to focus on the funds, a large fund family may be the way to go.
More: Types of mutual funds to invest in
Sponsored
Meet Your Retirement Goals Effortlessly
The road to retirement may seem long, but with WiserAdvisor, you can find a trusted partner to guide you every step of the way
WiserAdvisor matches you with vetted financial advisors that offer personalized advice to help you to make the right choices, invest wisely, and secure the retirement you've always dreamed of. Start planning early, and get your retirement mapped out today.