Paying a premium
Musk's offer represents a premium of 18% over Twitter's closing price of $45.86 on Wednesday. The price is also substantially above Twitter's trading range over the past few months — a point that Musk emphasizes.
"I am offering to buy 100% of Twitter for $54.20 per share in cash, a 54% premium over the day before I began investing in Twitter and a 38% premium over the day before my investment was publicly announced," Musk wrote in a filing to the SEC.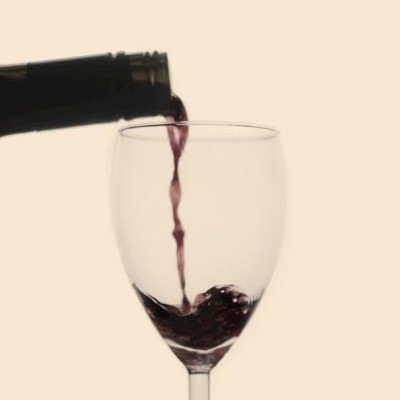 Fine wine is a sweet comfort in any situation — and now it can make your investment portfolio a little more comfortable, too. Now a platform called Vinovest helps everyday buyers invest in fine wines — no sommelier certification required.
Invest Now
Unlocking big potential
Musk is no stranger to creating valuable businesses. He co-founded digital payments giant PayPal, formed aerospace technologist SpaceX and turned Tesla into the largest carmaker in the world by market cap.
And he's willing to pay a premium for Twitter because of its untapped value.
"Twitter has extraordinary potential. I will unlock it," he wrote.
Musk had the opportunity to join Twitter's board after taking a massive stake, but later informed the company that he wouldn't be taking the seat. Now we know the reason why: The billionaire entrepreneur wants to create change at Twitter by owning it outright.
"Since making my investment I now realize the company will neither thrive nor serve this societal imperative in its current form. Twitter needs to be transformed as a private company."
A story in the works
Last month, Musk polled his Twitter followers: "Free speech is essential to a functioning democracy. Do you believe Twitter rigorously adheres to this principle?"
More than two million Twitter users responded to the poll, with 70.4% voting "no."
Musk then tweeted: "Given that Twitter serves as the de facto public town square, failing to adhere to free speech principles fundamentally undermines democracy. What should be done?"
Based on his recent moves, Musk is taking matters into his own hands.
What happens next?
Large-cap social media stocks have had a painful first quarter in 2022. Meta and Pinterest are down nearly 40% year to date, while Snap shares have plunged close to 30%.
Twitter shares, on the other hand, are up more than 10% in 2022 thanks to Musk's interest and investment. In a statement, Twitter said that its board "will carefully review the proposal to determine the course of action that it believes is in the best interest of the Company and all Twitter stockholders."
If the offer is accepted, big changes are coming for the social media platform. If the offer is rejected, we'll just have to wait and see how Musk responds.
"My offer is my best and final offer and if it is not accepted, I would need to reconsider my position as a shareholder."
More from Moneywise
Sponsored
Get a piece of commercial real estate
Enhance your portfolio with high-return commercial real estate
First National Realty Partners is the #1 option for accredited investors seeking superior risk-adjusted returns in the grocery-anchored necessity-based retail space.
While commercial real estate has always been reserved for a few elite investors, outperforming the S&P 500 over a 25-year period, First National Realty Partners allows you to access institutional-quality commercial real estate investments — without the leg work of finding deals yourself.
Invest with First National Realty Partners now.