Splitting shares
In a proxy statement filed after the market closed last Friday, Tesla revealed its plan for a three-for-one stock split in the form of a stock dividend.
The company will ask shareholders to vote on this plan at its annual meeting in August.
A split doesn't change a company's underlying fundamentals, but it can have meaningful consequences.
By splitting a share into smaller pieces, each piece will have a lower, more accessible price. Those bite-size shares often draw more interest from retail investors.
Since 1980, S&P 500 companies that have announced stock splits have returned an average of 25.4% over the following 12 months, according to Bank of America. Compare that to the S&P 500's average return of 9% over the same period.
In fact, the bank says that after a split is announced, these stocks also outperformed the benchmark index in the three- and six-month periods as well.
"Underlying strength in the company is a primary driver of elevated prices," Bank of America analysts wrote in a note to investors earlier this year.
"Once the split is executed, investors who have wanted to gain or increase exposure may start to rush for the chance to buy."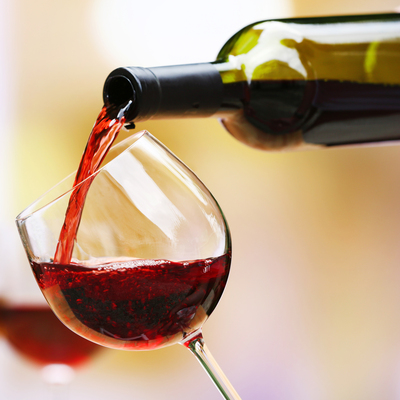 Fine wine is a sweet comfort in any situation — and now it can make your investment portfolio a little more comfortable, too. Now a platform called Vinovest helps everyday buyers invest in fine wines — no sommelier certification required.
Invest Now
Not standing still
Although Tesla's share price performance has been disappointing this year, its business remains on the right track.
In Q1, the company delivered 310,048 vehicles, representing a 68% increase year-over-year. Production totaled 305,507 vehicles, up 69% from a year ago.
And there were strong improvements across several important financial metrics.
For the quarter, Tesla's automotive revenue surged 87% year-over-year to $16.86 billion. Total revenue grew 81% to $18.76 billion.
The company's operating income rose more than 500% from a year ago to $3.6 billion, and its operating margin expanded a whopping 1,349 basis points to 19.2%.
In fact, it was a record quarter for Tesla in terms of vehicle deliveries, revenue, operating profit and operating margin.
More: Is buying a Tesla worth it?
More upside ahead for Tesla?
Contrarian investors are always on the lookout for a growing company with a beaten-down share price.
And several Wall Street firms continue to see material upside in Tesla stock.
On June 1, Goldman Sachs analyst Mark Delaney reiterated a "buy" rating on Tesla. While Delaney lowered his price target from $1,200 to $1,000, the new target is still 54% above where the stock sits today.
Meanwhile, Morgan Stanley analyst Adam Jonas has an "overweight" rating on Tesla shares and a price target of $1,300. That implies a potential upside of over 100%.
Sponsored
Get a piece of commercial real estate
Enhance your portfolio with high-return commercial real estate
First National Realty Partners is the #1 option for accredited investors seeking superior risk-adjusted returns in the grocery-anchored necessity-based retail space.
While commercial real estate has always been reserved for a few elite investors, outperforming the S&P 500 over a 25-year period, First National Realty Partners allows you to access institutional-quality commercial real estate investments — without the leg work of finding deals yourself.
Invest with First National Realty Partners now.