What does it mean when a company splits its stock?
A stock split happens when a company's board of directors decides to increase the number of shares outstanding, giving current investors more shares but with a lower value.
Stock splits are typically defined by a split ratio, like 2-for-1 or 4-for-1.
In a 2-for-1 stock split, investors get an additional share for each share they currently hold, with shares now worth half their value before the split.
A 4-for-1 stock split gives shareholders four times the number of shares in their portfolio, with each share worth a quarter of its previous value.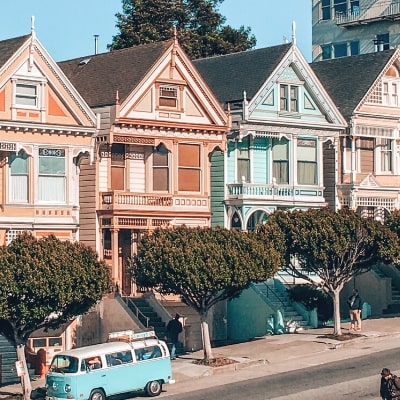 Fundrise helps you invest in real estate without having to buy a house. Let their state-of-the-art technology and in-house experience open the door to new opportunities today.
Sign up
Why would a company split its stock?
Stock splits typically occur when a company's share price becomes too high for everyday people to buy.
For most casual investors, stocks going for hundreds or thousands of dollars a share aren't affordable — unless they use an app that lets them buy fractional shares.
Splitting a stock makes individual shares more affordable without changing the company's overall value in the market and makes those shares easier to buy and sell.
In some cases, stock splits can also bump up share prices over time. Smaller investors may jump at the chance to purchase low-cost shares of a blue chip stock after a split, which will in turn boost demand and drive up the price.
A 2019 Nasdaq study found that, following a split, big companies saw their stock outperform the market by an average of almost 5% over the next year.
Do you lose money if a stock splits?
If you already own shares in a company that splits its stock, the split won't change the value of your investment.
It's true that your shares will be worth less, but you'll also own a proportionally larger number of them.
And as we mentioned above, a stock split generally spells good news for shareholders, since the increased demand from smaller investors may cause shares to appreciate in price.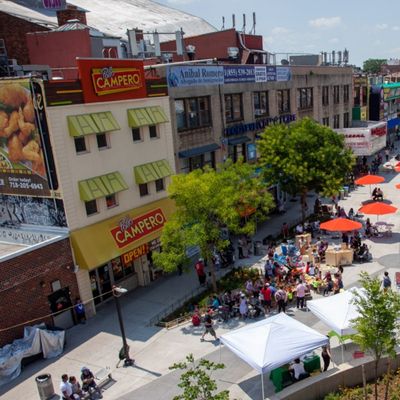 While commercial real estate to has always been reserved for a few elite investors, outperforming the S&P 500 over a 25-year period, First National Realty Partners allows you to access institutional-quality commercial real estate investments — without the leg work of finding deals yourself.
Get started
Stock split example: Apple
Apple's end-of-August stock split is the fifth in the tech giant's history.
It has a ratio of 4-for-1, which means that Apple shareholders' portfolios will now contain four times the number of shares they held previously, and each share will now be valued at a quarter of its previous worth.
So, if you owned 20 shares of Apple stock (APPL), valued at around $500 right before the split, your total investment would be worth $10,000.
Once the split is over, you'd own 80 shares of APPL, worth around $125 a piece. Your total investment of $10,000 would stay the same.
What is a reverse stock split?
In tough times, a company may decide to do a reverse stock split. As the name suggests, it's the opposite of a traditional split.
In a reverse split, shareholders get fewer shares than they previously held but at a higher price per share.
So if you held 200 shares in a company that were worth $5 each, after a 1-for-4 reverse split you'd have 50 shares worth $20 each.
Reverse splits typically happen when a company's share price is at risk of dropping so low that the stock gets kicked off a stock exchange. The New York Stock Exchange, for instance, typically deals in stocks worth a dollar or more.
What stocks might split in 2020?
Although Apple and Tesla (TSLA) may be the two most recognizable brands to split their stocks in 2020, don't be surprised if other well-known companies follow suit this year.
There are a number of blue chip stocks currently going for four digits a share that could be ripe for a split. Amazon (AMZN) is sitting well above $3,000 per share, while Alphabet (GOOGL), the company that owns Google, is trading at more than $1,500.
Other stocks hovering above $1,000 a share include Chipotle (CMG), AutoZone (AZO) and Booking Holdings (BKNG), the company that owns Priceline.
However, a high price doesn't guarantee that a stock split is imminent. Berkshire Hathaway, the conglomerate led by billionaire Warren Buffett, has famously never split its main stock (BRK.A), which cost more than $326,600 per share as of late August.
Sponsored
Pour your portfolio a glass of recession resistance
Fine wine is a sweet comfort in any situation — and now it can make your investment portfolio a little more comfortable, too.
Ownership in real assets like fine wine could be the diversification you need to protect your portfolio against the volatile effects of inflation and recession. High-net-worth investors have kept this secret to themselves for too long.
Now a platform called Vinovest helps everyday buyers invest in fine wines — no sommelier certification required.
Vinovest automatically selects the best wines for your portfolio based on your goals, and it tells you the best times to sell to get the best value for your wine.