They're digital felines that people are breeding, buying and selling for anywhere from $25 to over $100,000 using the same technology that gave us bitcoin, Ethereum and other cryptocurrencies.
In the month since the first kitty was released by tech company Axiom Zen, the Ethereum network has reported over $12 million in transactions from people trading these digital creatures.
If this is your first time hearing about this phenomenon, it may all sound kind of ridiculous. Yet these cute little NeoPet thingies are not a scam, but an inkling of a different and incredibly near future that most of us can only imagine right now.
CryptoKitties are the latest proof that blockchain technology is going to change the world as we know it, altering our views of money, value and everything in between. To get you up to speed, here's a little primer on these world-changing digi-cats.
What the heck is... are... CryptoKitties?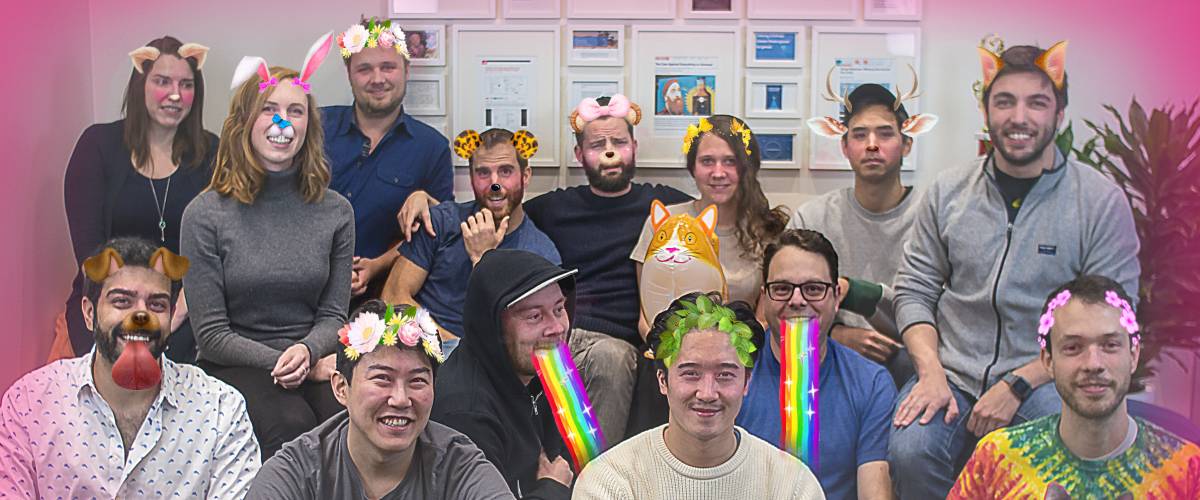 Simply put, "CryptoKitties" is a game built on blockchain. It was invented by Vancouver, British Columbia-based Axiom Zen, and the critters themselves are bits of code based in the technology that governs digital currencies.
Axiom Zen is still releasing new animals every 15 minutes, and the kitties can be bred together to create even more unique kittens that can then be traded. The possible "moves" in this game include buying, selling, swapping and breeding.
(If this is starting to sound like baseball cards or Beanie Babies, then you're on the right track. Except the breeding thing. That's new.)
As with tangible assets like gold, which needs to be mined from the earth, a limited number of CryptoKitties will be created.
The algorithm making the cats doesn't control which kind of kitty is created or how rare or common each kitty's unique traits are. So, just like gold, users' perceptions of the rarity of these kitties and their various traits determine their value.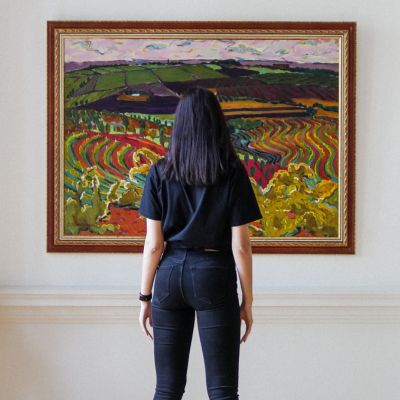 Contemporary art has outperformed the S&P 500 by 131% for the past 26 years. Join the exclusive platform to invest in million-dollar works by artists like Banksy, Basquiat, and more. Get started today and diversify your portfolio with art.
Learn More
Are CryptoKitties valuable? Can I make money on them?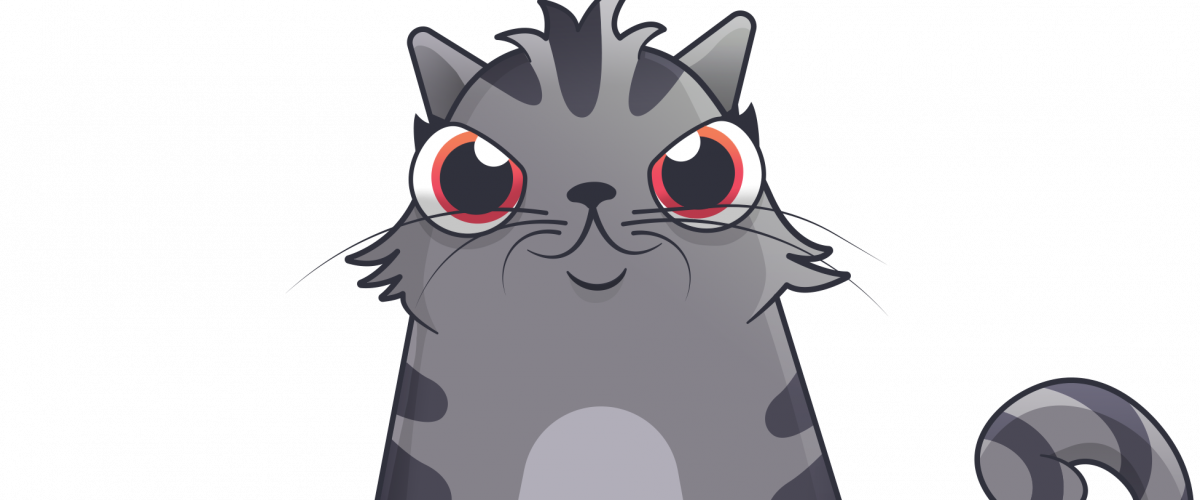 For now, the price and dollar value of these code kitties is volatile because the market isn't full yet. And every time a new cat is created by Axiom Zen or owners breed their cats together, the market changes.
The new kitties coming out of Axiom Zen will cost you about $25. You could breed your kitty with another one owned by someone else, sell it and split the profits. Or you could buy two kitties and breed them yourself.
Every transaction is recorded in the blockchain so that your transactions are secure and cat ownership is clearly defined.
How do I get a CryptoKitty?
If you wanted to buy a CryptoKitty, your first step would be to purchase a small amount of the Ether cryptocurrency and set up a digital wallet to store it in. U.S. citizens can set up a digital wallet with MetaMask and buy Ether from MetaMask, too.
If you're not in the U.S., you can still open a secure wallet with MetaMask but must purchase Ether through Coinbase, a company that converts between cryptocurrencies and traditional currencies such as the U.S. dollar.
Once you've got some Ether, you can buy your first CryptoKitty. Each has certain traits that make it an individual, including eye color, fur color and pattern, and how quickly it can be bred. The desirability and rarity of the traits determine each kitty's value.
Similar to human biology, if the parents have certain traits, then it's more likely their offspring will have them, too. But essentially, it's not a sure thing that you can breed expensive kitties or make a killing off your digital cat investment.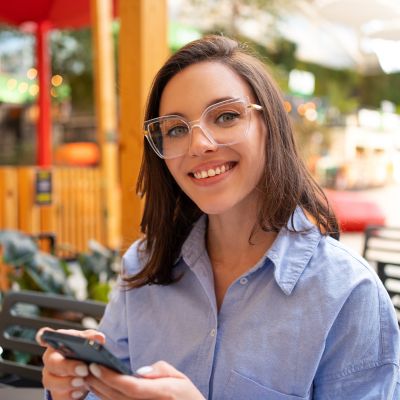 Acorns rounds your everyday purchases to the nearest dollar and invests your spare change. That means any spare change from your daily spending – gas, coffee or groceries – will go towards building your wealth. Get up to $20 when you sign up with this special link.
Get Started
What was the idea behind CryptoKitties?
The game's creators originally wanted each CryptoKitty to sell for $1 and to be accessible to everyone. They wanted to introduce more people to the idea of a toy built on blockchain so we could all (finally!) understand the significance of the new technology.
But as people have begun to play the game, they are imposing their own views of how to value the kitties. As an Axiom Zen software engineer on the CryptoKitty team explained to Vice's Jordan Pearson:
"So if you breed a lot of kitties with green eyes, that's going to be less scarce. People control that scarcity in a way, and create that value themselves. It's the users creating that idea of scarcity with the genes and with their kitties."
As long as the kitties exist, they will have some value, so if you get in and out while the market is still hot, you can probably make some money. But given the unknowable future value of the kitties, they are probably not a solid long-term investment.
As with prices for bitcoin and all cryptocurrencies today, you can expect your CryptoKitties' Ethereum values to go on a heck of a rollercoaster ride before they settle down.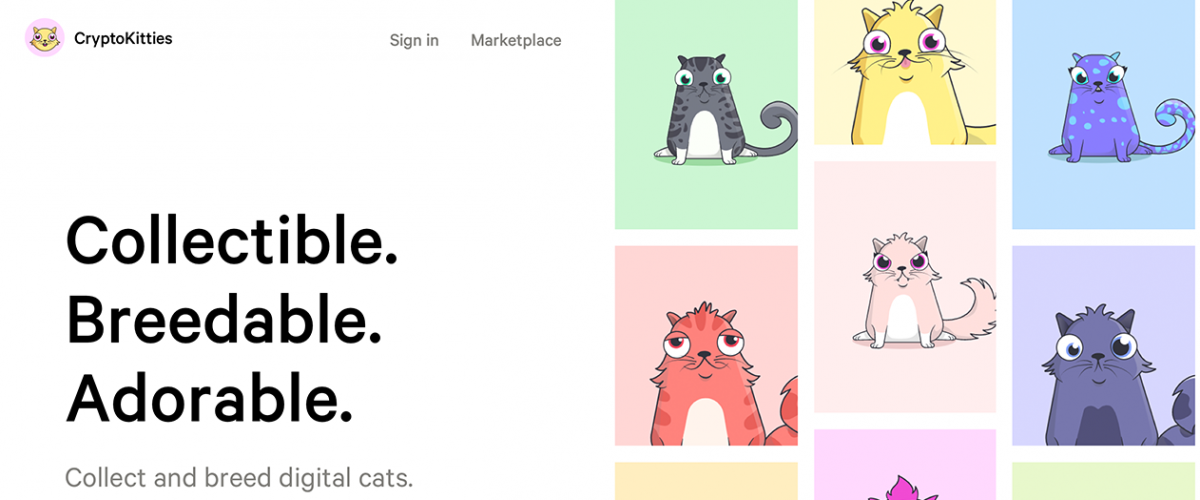 I don't plan to buy a CryptoKitty. So why should I care?
Even if you're not into them, you should understand that CryptoKitties will not be the last blockchain-based item to hit the market. They have proven it's possible to trade massive volumes of digital assets (in this case, virtual kitties) over international lines with no traditional intermediaries, such as banks.
The CryptoKitties system shows that accurate reporting of the number and quality of items being traded can help stabilize an asset's value. The same blockchain technology might one day stabilize the value of traditional assets such as OIL.
Currently, the oil industry relies on old-fashioned paper contracts and outdated trading platforms, including a massive network of producers, suppliers, contractors, refiners, and retailers that can barely keep up with the physical transportation of the oil itself.
Adopting accurate, immediate, and trackable "smart contracts" using Ethereum's blockchain to perform and record transactions would cut out confusion and unnecessary middlemen, stabilize prices and create a level of transparency that could upend global oil politics.
As wacky as CryptoKitties might sound, it's time we all get used to talking about the technology behind them. In 2016, more than 26,000 open-source blockchain projects were opened up on GitHub's collaboration platform.
And Dubai is planning to become the first blockchain-dependent government in the world in the next three years, and it has already created its own digital currency.
At this stage, getting your kid a CryptoKitty for Christmas might be an investment in essential education.
Sponsored
Meet Your Retirement Goals Effortlessly
The road to retirement may seem long, but with WiserAdvisor, you can find a trusted partner to guide you every step of the way
Wiseradvisor matches you with vetted financial advisors that offer personalized advice to help you to make the right choices, invest wisely, and secure the retirement you've always dreamed of. Start planning early, and get your retirement mapped out today.