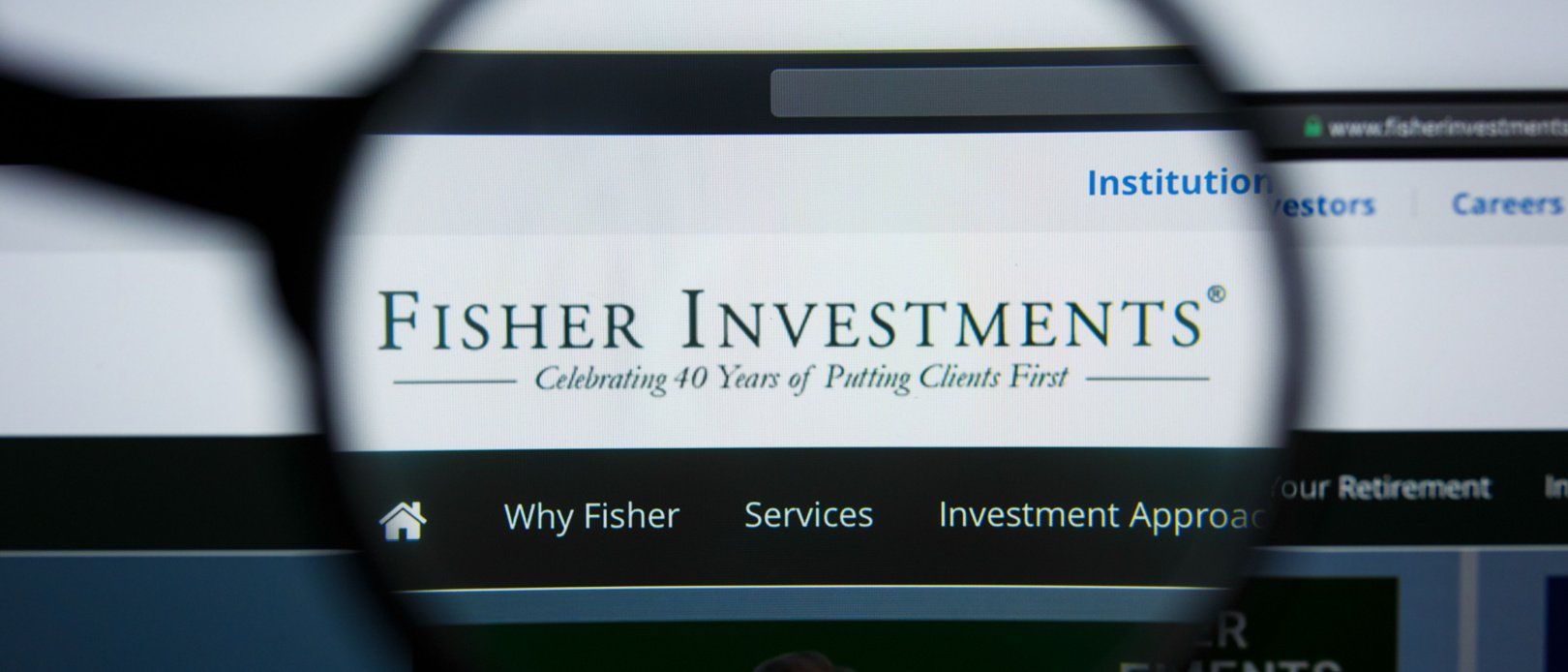 Fisher Investments review
II.studio / Shutterstock
🗓️
Updated: December 06, 2023
We adhere to strict standards of editorial integrity to help you make decisions with confidence. Please be aware that some (or all) products and services linked in this article are from our sponsors.
We adhere to strict standards of editorial integrity to help you make decisions with confidence. Please be aware that some (or all) products and services linked in this article are from our sponsors.
Fisher Investments, founded by Ken Fisher, has billions of assets under management for tens of thousands of clients from individual investors to corporations.
Fisher Investments offers personal wealth management services, institutional investing services, and business 401(k) services. The Private Client Group, for personal wealth management clients, provides comprehensive investment support including creating and managing your portfolio, helps you plan your financial future, and much more.
So, is Fisher Investments worth considering? Our full Fisher Investments review covers the features and services available with this firm, the pros and cons of choosing this institution over others, and some alternatives to consider if it's not a good fit. For the purposes of this review, we'll focus mainly on the private client sector.
What is Fisher Investments?
Founded in 1979, Fisher Investments is an independent, fiduciary money management firm offering wealth management services to individual investors as well as 401(k) and investing services to larger businesses and institutions. The company provides personalized advising and management for high-net-worth investors using a fee-only structure that assesses flat fees based on total assets.
The firm serves clients around the world and has over $205 billion in assets under management as of 2023 including more than $169 billion within its Private Client Group made up of private investors. Founded by and named after prolific investor Ken Fisher, this firm has been recognized as a top manager, advisor, and firm by publications including The Financial Times and Investor.com.
Who is Ken Fisher?
Ken Fisher was an investment columnist for Forbes from 1984 through 2016, making him the longest continually running columnist in the magazine's history. He has written 11 books as well as research papers in the area of behavioral finance. As of 2023, he can still be found doing interviews and writing features for different investment sites.
Pros and cons of Fisher Investments
Pros
Personalization: Fisher Investments offers a customized and flexible approach to investing. Your portfolio is designed based on your goals and current situation.
Experience: When you pay for wealth management services, you receive guidance from a high-profile team of investment experts.
Resources: Fisher Investments offers quarterly investment reports, online videos, and investment training books. They also hold seminars and provide various educational resources.
Fiduciary advising: Fisher Investments is a fiduciary, meaning its advisors are required to act in your best interest rather than trying to sell you certain products to earn more. Fiduciary advising also tends to come with better transparency for investors.
Cons
High fees: Advisory fees are higher than what you'd pay with a robo-advisor or even a hybrid investment company.
High minimum: The minimum investment for Fisher Investments is $500,000 to open an account, making this firm only a good fit for those with a very high net worth.
How does Fisher Investments work?
Personal Wealth Management services from Fisher Investments are completely personalized to your investment goals and financial big picture. After signing up, you'll be paired with an Investment Counselor.
Investment counselor
As a client, you'll have a dedicated Investment Counselor you can talk to about what you're hoping to accomplish with your money, what goals you need to meet, your timeline for different financial targets, etc.
Your Investment Counselor will serve as a point of contact for you at Fisher Investments to provide you with comprehensive, ongoing support. They will collaborate with specialized teams to oversee your portfolio and offer advice. These teams include:
Investment policy committee – dedicated to company-wide strategic decisions (led by Ken Fisher)
Portfolio evaluation group – dedicated to providing personalized recommendations
Research department – dedicated to responding to market changes, in partnership with the Investment Policy Committee
Trading team – dedicated to buying and selling securities
Client operations – dedicated to processing transactions
Your counselor will regularly review your account and update you with important developments related to your portfolio. You can also reach out with questions at any time.
Is Fisher Investments a fiduciary?
Yes, Fisher Investments is a fiduciary. This means the company and its Investment Counselors are legally obligated to put your interests first. This isn't the case with every money manager out there or many online brokers that may try to cross-sell or push you to sign up for more.
You also pay a straightforward annual fee with Fisher Investments, not commission-based fees, so Investment Counselors aren't incentivized to keep selling you different products or services.
How to get started with Fisher Investments
If you're thinking Fisher Investments is right for you, request an appointment to talk with a representative. Then, they can help you set up your account and get started.
Following the exploration phase where your Investment Counselor gets to know you and your goals, and you've had plenty of opportunities to ask your own questions, Fisher will help you start investing with a third-party custodian like Fidelity. You will need at least $500,000 to start investing with Fisher Investments.
It's important to note that Fisher Investments doesn't take custody of your investments. Instead, they get you started with a reputable brokerage and then maintain discretionary control over your portfolio. They will be able to create your portfolio, execute trades on your behalf, and access your account.
After the team has discussed your profile and needs, Fisher Investments will recommend a portfolio for you. It will be comprised of assets from the U.S. and international markets including:
Domestic and foreign stocks
Bonds and other fixed-income securities
Exchange-traded funds (ETFs)
Cash
And more
Before executing any trades, your Investment Counselor will review your recommended portfolio and go over the initial strategy for your investments. At this time, you can add or remove assets and adjust as needed until you're happy with your portfolio.
How your portfolio is determined
Fisher Investments uses several factors to set up and manage your personal portfolio, including your:
Investment time horizon
Investment objectives (including any short-term and long-term targets you're hoping to meet)
Cash flow requirements
Outside assets not managed by Fisher
Outside income
And other restrictions or customizations you want to make
Fisher Investments will use this information to create your personalized portfolio recommendation and come back to it regularly to analyze performance. The Investment Policy Committee (IPC) makes all strategic investment decisions for client portfolios but other teams such as the Portfolio Evaluation Group will assess your portfolio's success against your personal profile.
Fisher Investments features and services
Personal Wealth Management with Fisher is comprised of three main services: Financial Planning, Portfolio Management, and Annuity Evaluation.
Fisher Investments fees and pricing
Fisher Investments doesn't charge any commissions for trades. Instead, the firm charges an annual fee that is based on the size of your portfolio. The fee is between 1% and 1.5%, depending on the number of investments under management.
This makes Fisher Investments comparable to fees assessed by other non-robo-advisor investment management companies. 1% is about average for similar active management services but well above fees typically charged by robo advisors, which are usually 0.3% or less.
Other tools and services from Fisher Investments
On top of personalized investment advising and planning, Fisher Investments offers the following tools and services.
Education and resources: Fisher Investments provides quarterly reports, seminars, workshops, videos, free eBooks on investing, and a retirement planning guide.
Calculators and tools: Fisher Investments has several useful financial tools like a retirement calculator, 401(k) calculator, and in-depth financial guides on topics like retirement planning and dealing with market volatility.
Exclusive invites: Clients get invitations to participate in several types of exclusive events, including regional seminars, investment roundtables, and Fisher Friends gatherings.
Mobile app: U.S. clients can access their accounts via the Android or iOS app.
Who is Fisher Investments best for?
High-net-worth individuals
If you have $500,000 or more to invest and you're looking for a highly personal investing experience, Fisher might be a good fit. You'll get customized advice whenever you need it in every aspect of your financial life from your spending and savings to your investing and retirement planning.
People who want long-term support
If you're looking for an investment firm where you can put down roots and see your goals through, Fisher Investments will offer the ongoing guidance you need to strategize, re-strategize, and adjust your investing with any life changes that come along.
Who is Fisher Investments not ideal for?
Beginners
Due to the exceptionally high minimum investment requirement of $500,000, we can't recommend Fisher for people who are just getting started out and don't have as much liquid cash to invest.
For this, consider a robo-advisor instead. These often charge very minimal fees and have low thresholds for becoming a member, many requiring no minimum opening deposit at all. But investing with an actively-managed service like Fisher Investments is much different from plopping money into a robo-advisory service. You'll get a level of management and planning from Fisher that you wouldn't get from a robo-advisor, but you'll pay a fraction of the price.
9 best robo-advisors of 2023
Frequent, active traders
If you're just looking for a stock broker that will give you access to low-cost trading, Fisher Investments is not for you. This is an advisory and money management firm ideal for a more hands-off approach. Your team will decide for you when it makes sense to buy and hold and when it makes sense to trade.
If you want to choose all of your trades and feel confident enough in your abilities and knowledge to choose them for yourself, you probably don't need Fisher.
Read more: Buy and hold vs. active trading
Related: Types of financial advisors
Fisher Investments alternatives
If you have a high net worth and want a custom, actively managed portfolio, Fisher Investments may be a good choice. The fees are similar to working with many financial advisors and you'll be able to handle most of your financial needs in one place.
That said, there are some alternatives that charge lower fees, require less of an investment, and offer other benefits that might be better for you.
Empower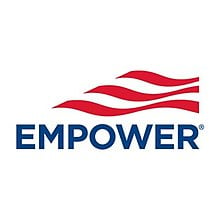 Empower targets the investment mid-range — this includes primarily investors with a net worth of between $25,000 and $2 million in liquid assets.
Empower is really two services in one. The free portion allows you to manage your personal finances all in one place. Somewhat similar to Mint.com, but has much more investment reporting and a useful net worth tracker.
Zoe Financial
Zoe is the modern wealth platform that allows you to work with meticulously curated fiduciaries, financial advisors, and financial planners.
M1
M1 is a versatile financial services company that began in 2015. It offers both a robo-advisor as well as elements of an online broker, plus the ability to borrow money and use a credit card. The fact you can customize your portfolio but also rely on prebuilt M1 portfolios also makes it one of the more flexible robo-advisors out there.
M1 caters to both hands-off and active investors. And with its low fees and a $100 investing minimum, it's also very beginner-friendly.
Is Fisher Investments right for you?
Fisher Investments actively manages investment portfolios through different market environments. If you have no experience managing investments or lack the time, the company will handle the entire process for you. You'll appreciate having unlimited access to a dedicated Investment Counselor and leaning on the team for guidance.
There are no trading commissions charged by Fisher Investments but their advisory fees are higher than those charged by robo-advisors and even some companies that offer access to human advisors. If this is worth paying for to you and you have the capital to get started, consider Fisher. If you can't meet the minimum, you can still find great advising elsewhere.