What is a financial advisor?
Basically, a financial advisor is anyone who gives you advice about your money. However, you should realize that the only regulated title is "investment adviser." Do your due diligence when looking for financial advice and help. Find out what credentials your advisor has and how they are compensated.
Realize that in some cases, a title might not mean anything — it might even be made up. However, that doesn't always mean that you're working with someone who isn't qualified. Just be prepared to do some research on anyone you hire to help you with your finances.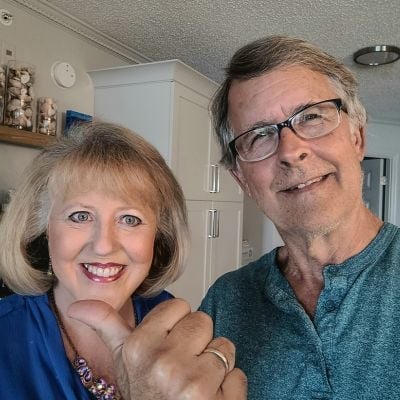 Types of financial advisors
There are many different types of advisors with different titles and qualifications. Some may have more than one title. Below we've highlighted some of the top ones you might encounter.
Financial planner
As with a financial consultant, this is a title that just about anyone can claim. A financial planner helps you create a roadmap to meet your goals. And they can recommend how much to set aside, suggest how much to invest and what types of investments might work well.
If you want to work with someone who has met certain educational requirements and adheres to certain ethics, work with a Certified Financial Planner™ (CFP®). These professionals must pass a CFP Board exam and have to keep up with ongoing education to remain certified.
Trade your favorite stocks any time
Investing doesn't have to be hard. Robinhood is the only place you can trade stocks, options and ETFs 24 hours a day, 5 days a week, all still commission-free. Start building your portfolio with as little as $1.
Get Started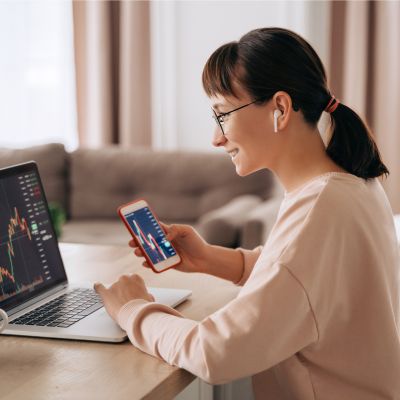 Investment advisor
The Securities and Exchange Commission (SEC) defines an "investment advisor" as someone who provides investment advice in exchange for some kind of compensation. In most cases though, an investment advisor uses a different title. Whatever the title, an investment advisor can give you advice and even manage your portfolio. Look for someone who is a Registered Investment Advisor (RIA). And choose someone who is registered through BrokerCheck, a service run by the Financial Industry Regulatory Authority (FINRA).
Broker
An investment broker is someone who can buy and sell different securities on your behalf. Many investment advisors work for brokerage firms and can manage your portfolio. In order to buy and sell securities, a representative of a firm must pass certain exams. These include a Series 6 and a Series 7 exam. Use BrokerCheck to make sure your broker has passed those exams.
Robo advisors also fall into the category of broker or investment advisor, and most of them are RIAs and can invest on your behalf. Betterment is an excellent choice and one of our top recommended robo advisors.
Accountant
An accountant gives advice about business organization and planning. A good accountant can help you prepare your taxes, make the right tax moves for the coming year, and decide which business organization will be of the best use to you.
CPAs have extra credentials and must pass an exam. They are usually certified through the state. So check to see if their registration is up to date in the state where you reside.
Financial consultant
This is a title that just about anyone can use. A financial consultant looks at your finances and helps you make a number of decisions about your money. This includes saving and investing. But financial consultants don't need to meet particular requirements.
However, if you can find a Chartered Financial Consultant® (ChFC), you know they have met certain requirements set forth by The American College of Financial Services. This designation carries with it the assumption of education and ethics — as well as a fiduciary duty. A fiduciary duty means they have a legal obligation to put your needs above their own. When it comes to someone helping you with your hard-earned money, that's important.
Financial coach
If you feel like you need help with the basics of financial literacy or you need help with your mindset, a financial coach could help. There are no special requirements to become a financial coach. So, practically anyone can call themselves a coach. But there are different organizations that have their own certifications for coaches. You need to decide whether you trust the certification and the organization if you decide to use a financial coach.
Wealth Managers and Portfolio Managers
If you want someone to actually manage your assets, look for a manager of some sort.
A wealth manager takes a holistic approach to managing everything you have and helping you grow your wealth for the future.
A portfolio manager often just sticks with managing a specific investment portfolio. If you're relying on someone to manage investments for you, double-check that they're registered with BrokerCheck.
What type of financial advisor do I need?
First, figure out what kind of money advice you're looking for. Turn to a Certified Public Accountant (CPA) if you want help setting up a business or to learn how to best manage your tax liability. On the other hand, find a financial planner if you want a roadmap to help you get to retirement or to reach some other goal.
Before deciding what type of financial advisor to work with, take a step back and think about your individual needs and your current situation. Ask yourself if you need help with investing, setting up a trust or will, or are just in need of general financial advice. Know what you're looking for. Then figure out how to move forward and decide which type of financial advisor you need.
How to decide which type of financial advisor suits you
In the end, make sure you consider what matters most to you. Understand that you might need more than one financial advisor to meet your needs. As you build wealth and your assets grow, you might need two or three different types of financial advisors to help you manage your money.
And you might need different types of advisors at different stages of your life. If you're just starting out with handling your finances and don't really know where to start, a financial coach can be a good choice. Or visit a financial planner to help with some long-term goals while using a robo advisor to start investing. And later, as your needs change, adjust which types of financial advisory services you use.
How financial advisors get paid
When choosing a financial advisor, it's important to understand how they get paid. There are different options:
Flat fees: Some advisors charge a flat fee on an hourly basis or for specific services like creating a financial plan. In general, coaches and some financial planners more likely to charge these types of fees.
Assets under management: Other financial advisors charge a fee based on how much of your money they're managing. This is common with some RIAs, wealth managers and robo advisors. You pay an annual percentage of the value of your assets.
Commissions: Some financial advisors are paid on commission. They get a kickback when you buy certain products, such as annuities or life insurance policies. But receiving commissions doesn't necessarily mean the advice is a poor fit. Still, you do need to be aware of the fact that it could be happening.
Transaction fees: Some brokers charge separate transaction fees on top of other fees. If they make a trade for you, that fee might be on top of other compensation they receive.
Realize that some advisors might charge different types of fees, depending on the services. So, make sure you're clear about what's being charged before you get started.
Do you need a fiduciary?
One of the most important factors to consider when choosing a financial advisor is whether they are a fiduciary. A fiduciary is someone who's bound to do what's best for your finances — not theirs. Using a fiduciary, you know that the advice and recommendations you get are meant to help your finances and not pad the commissions for your advisor.
In the end, choosing a financial advisor can be a big decision that impacts your ability to make the most of your money. Once you understand what you're getting, you can make a choice that's best for you.
Sponsored
Follow These Steps if you Want to Retire Early
Secure your financial future with a tailored plan to maximize investments, navigate taxes, and retire comfortably.
Zoe Financial is an online platform that can match you with a network of vetted fiduciary advisors who are evaluated based on their credentials, education, experience, and pricing. The best part? - there is no fee to find an advisor.