Real estate investment trusts
Investing in a real estate investment trust (REIT) is a way to profit from the real estate market without having to buy physical real estate or worry about landlord duties like screening tenants, fixing damages and chasing down late payments.
REITs are publicly traded companies that own income-producing real estate like apartment buildings, shopping centers and office towers. They collect rent from tenants and pass that rent to shareholders in the form of regular dividend payments.
Essentially, REITs are giant landlords. To qualify as an REIT, a company must pay out at least 90% of its taxable income to shareholders as dividends each year, in addition to other requirements. In exchange, they pay little to no income tax at the corporate level.
Of course, not all REITs are made equal. In recent months, experts have raised concerns about the state of commercial real estate in the U.S. — especially office towers, which are struggling in the post-pandemic remote work era — but sectors like residential real estate seem to be pulling through.
Generally, REITs are described as high-return investments that provide solid dividends and the potential for moderate, long-term capital appreciation.
And as REITs are publicly traded, you can buy or sell shares any time and your investment can be as little or as large as you want — unlike buying a house, which usually requires a hefty down payment followed by a mortgage.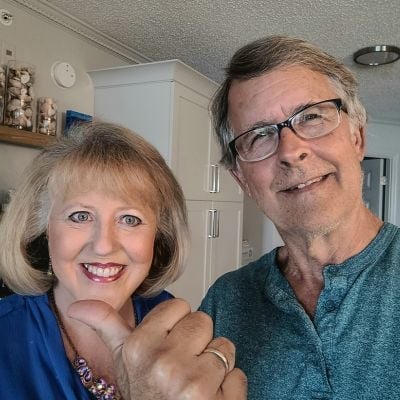 Real estate ETFs
If you're looking for an easy way to invest in real estate without having to pick and choose which stocks to buy and sell, consider exchange-traded funds (ETFs). Think of an ETF as a diversified portfolio of stocks.
As the name suggests, ETFs trade on major exchanges, making them convenient to buy and sell. Some ETFs passively track an index, while others are actively managed. They all charge a fee — referred to as the management expense ratio — in exchange for managing the fund.
The Vanguard Real Estate ETF (NYSEARCA:VNQ) , for example, provides investors with broad exposure to U.S. REITs. The fund held 164 stocks as of May 31, with total net assets worth $59.5 billion. Over the past 10 years, VNQ's net asset value (NAV) has grown 5.34%. Its management expense ratio is 0.12%.
You can also check out the Real Estate Select Sector SPDR Fund (NYSEARCA:XLRE), which aims to replicate the real estate sector of the S&P 500 Index. It had 30 holdings and an expense ratio of 0.10%. Since the fund's inception in October 2015, XLRE's NAV has grown 6.61%.
Both of these ETFs pay quarterly distributions.
Crowdfunding platforms
The crowdfunding process — which was championed by Cardone — allows everyday investors to pool their money to purchase property (or a share of property) as a group.
Through a crowdfunding platform, you can buy a percentage of physical real estate, including rental properties to commercial properties. You can even buy a stake in digital real estate.
Some options are targeted at accredited investors, sometimes with higher minimum investments that can reach tens of thousands of dollars.
If you're not an accredited investor, many platforms let you invest small sums, even as low as $100.
Such platforms make real estate investing more accessible to the general public by simplifying the process and lowering the barrier to entry.
Sponsors of crowdfunded real estate deals usually charge fees to investors — typically in the range of 0.5% to 2.5% of whatever you've invested.
Sponsored
Follow These Steps if you Want to Retire Early
Secure your financial future with a tailored plan to maximize investments, navigate taxes, and retire comfortably.
Zoe Financial is an online platform that can match you with a network of vetted fiduciary advisors who are evaluated based on their credentials, education, experience, and pricing. The best part? - there is no fee to find an advisor.