Who is Cathie Wood?
Catherine Duddy Wood was born in Los Angeles, California, on Nov. 26, 1955 (making her 67 years old). She was raised in the City of Angels, and then went on to attend University of Southern California (USC) where she received her Bachelor of Science degree in finance and economics in 1981. Wood continued her education at USC and received a Master of Science degree in business administration in 1983.
She is an American businesswoman and one of the most influential investors today.
She founded ARK Invest, an investment management firm that focuses on investing in disruptive technologies, in 2014.
Wood has three children, and currently calls Connecticut home.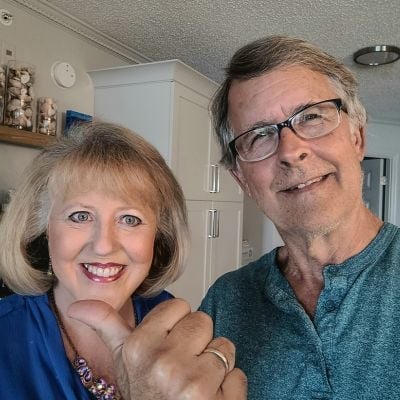 What is Cathie Wood's net worth?
Cathie Wood has an estimated net worth of $140 million, according to Forbes. This may seem like a lot, but not compared to the $400 million held in 2021, marking a decrease of 65% in a single year. Her net worth drop was mainly from the poor performance of many tech companies that Ark Invest held in ETFs.
Despite this, Wood remains confident, believing returns will exceed 50% within the next five years.
"Given our expectations for growth in these new technologies, I think we're going to see some spectacular returns," Woods said in a March 7 CNBC interview.
How did Cathie Wood make her fortune?
Wood's career as an economist led to her interest and ability to predict stock trends. After leaving her position at investment company AllianceBernstein, Wood founded Ark Invest.
Given Wood's spoken support for Tesla, it's no surprise that Ark Invest's ETFs include companies that offer cutting edge technology and solutions. Besides Tesla, some of Ark Invest's top holdings include Zoom and Roku.
Ark also holds stocks in companies from industries such as genome technology, robotics, artificial intelligence and energy storage.
Ark Invest's top 10 holdings
| Name | Ticker | Weight |
| --- | --- | --- |
| Tesla | TSLA | 10.01% |
| Zoom | ZM | 7.68% |
| Roku | ROKU | 7.29% |
| Block | SQ | 6.04% |
| Coinbase Global | COIN | 5.85% |
| Exact Sciences | EXAS | 5.79% |
| Shopify | SHOP | 5.76% |
| UiPath | PATH | 4.82% |
| Teladoc | TDOC | 4.54% |
| DraftKings | DKNG | 4.51% |
Stop overpaying for home insurance
Home insurance is an essential expense – one that can often be pricey. You can lower your monthly recurring expenses by finding a more economical alternative for home insurance.
SmartFinancial can help you do just that. SmartFinancial's online marketplace of vetted home insurance providers allows you to quickly shop around for rates from the country's top insurance companies, and ensure you're paying the lowest price possible for your home insurance.
Explore better rates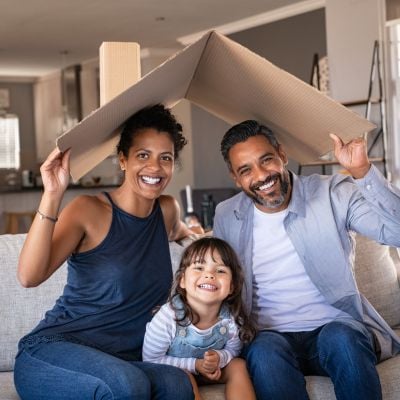 Cathie Wood personally funded Ark Invest for 3 years
Ark Invest had a difficult launch due to a lack of outside investment.
"Every two weeks there was an exit of a significant amount of my wealth into the company," Wood said on an episode of podcast "Jesus Calling."
The firm lacked office space, and employees were required to work from their own computers. Wood personally financed Ark Invest for three years until outside investment arrived.
Wood's opinion on interest rates clashed with the mainstream
Back on Sept. 26, 2022, Wood weighed in on the Federal Reserve's decision to increase its interest rates, believing they had peaked.
While popular opinion said that inflation was embedded in the system, Wood believed that interest rates have peaked and would go down. Wood made similar sentiments in the 1980s, expressing the same opinions while working at Jennison Associates.
"For four years, nobody believed us," Wood said in a March 2021 Barron's interview.
"I would have to go up against Henry Kaufman one-on-one. I knew my numbers; I knew what I was talking about, but I had to convince them I did because of my youth."
Cathie Wood got her first job through Arthur Laffer
While studying for her economics degree at the University of Southern California, Wood landed her first job as an assistant economist at Capital Group. She credits her mentor, professor Arthur Laffer, for her first gig.
Laffer is an economist who served as an economic advisor for two presidents, Ronald Reagan and Donald Trump. Laffer met Wood while teaching at the University of Southern California from 1976 to 1984.
Wood spent three years in that position before moving to New York City to work at Jennison Associates, where she became chief economist at age 25. While at Jennison, Wood worked in several positions, including equity research analyst and portfolio manager. She would stay with Jennison for 18 years before moving on to other pursuits.
Cathie Wood founded a hedge fund before Ark Invest
Before founding Ark Invest, Cathie Wood co-founded Tupelo Capital Management with Lulu C. Wang in 1998. Wang worked with Wood previously at Jennison Associates, where Wang served as executive vice president.
Wood left Tupelo to join AllianceBernstein in 2001.
Today, Wang serves as trustee and vice chair of the Asia Society — a non-profit dedicated to navigating "shared futures for Asia and the world across policy" — and is a member of the board of Columbia Business School.
Wood's investment philosophy makes her the anti-Buffett
Rather than short-term profit, Wood looks for companies with the potential to become dominant companies, such as Tesla.
Warren Buffett also values the potential of a company, but is much more conservative with his picks. Buffett values consistency in a company, more than the value they may get after a set period. Therefore, many young technology companies aren't of interest to Buffett.
"Obviously many companies in high-tech businesses or embryonic industries will grow much faster in percentage terms than will The Inevitables (his preferred picks)," Buffett said a 1996 chairman's letter for Berkshire Hathaway.
"But I would rather be certain of a good result than hopeful of a great one."
More: Got spare change? Here's how to easily invest your money if you're not rich
Wood foresaw the 2008 Housing Crisis Wood anticipated the 2008 housing collapse, predicting it in 2006. The only problem was that she noticed it too early, according to her interview with Barron's.
To get ahead of the real-estate bubble, Wood avoided as much risk as possible with her portfolio. This led to a worse performance and ultimately proved unsustainable financially. The following year Wood made up the loss by reversing her approach and investing in high-risk assets.
Wood named Ark Invest after the Ark of the Covenant
As a devout Christian, Wood credits "The One Year Bible" as the inspiration for her firm's name. Every few days, she would flick through the passages to gain some inspiration.
"Every third or fourth time, I would run into the Ark of the Covenant being taken into battle because they (Israelites) believed the presence of God was in the Ark of Covenant," Wood said in a podcast interview.
Wood says she believes God wants his followers to focus on the future and not on historical trends like the investors around her.
More: How to calculate your net worth
Sponsored
Follow These Steps if you Want to Retire Early
Secure your financial future with a tailored plan to maximize investments, navigate taxes, and retire comfortably.
Zoe Financial is an online platform that can match you with a network of vetted fiduciary advisors who are evaluated based on their credentials, education, experience, and pricing. The best part? - there is no fee to find an advisor.