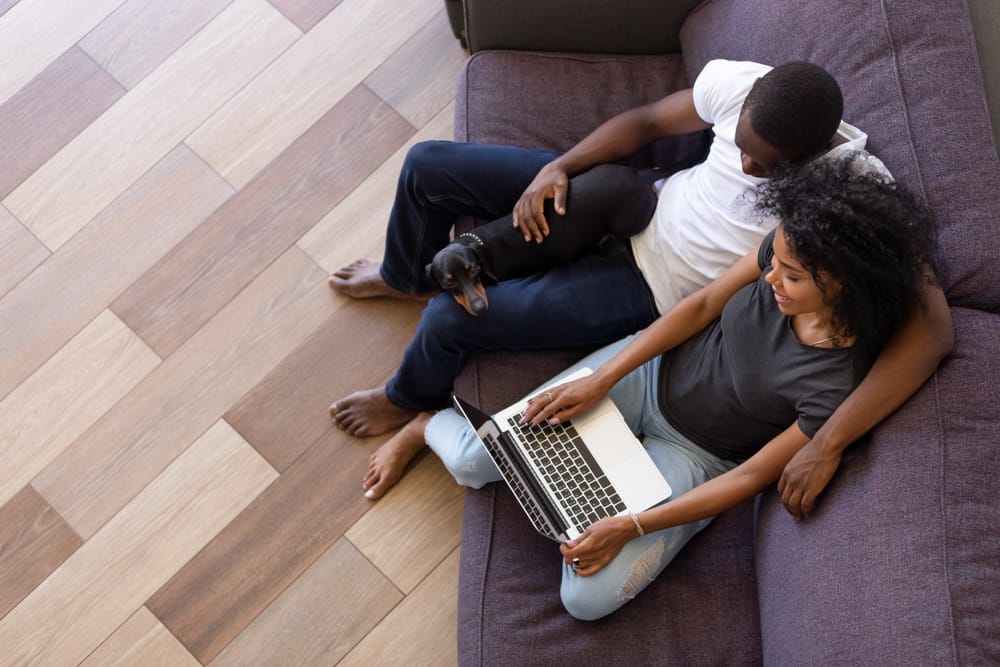 How to choose an online financial advisor
🗓️
Updated: December 02, 2022
We adhere to strict standards of editorial integrity to help you make decisions with confidence. Please be aware that some (or all) products and services linked in this article are from our sponsors.
We adhere to strict standards of editorial integrity to help you make decisions with confidence. Please be aware that some (or all) products and services linked in this article are from our sponsors.
In the past several years, investment startups and entrepreneurs have popped up all over the place. Their goal? To address the financial services industry's past inability to provide personalized but affordable advice to investors who don't have large amounts of money. These players are here to stay. They have even changed the overall industry, as traditional brokers (and online financial advisors) now let investors trade stocks and exchange-traded funds (ETFs) free.
Understand the types of financial advisors
There are many different types of financial advisors, ranging from coaches to those with certifications. When looking at different types of financial advisors, it's important to consider your personal financial goals and needs, as well as your style.
Some of the different financial advisors you're likely to run into include:
Financial coaches: These usually don't have specific credentials, but they might have a certification. In general, these financial advisors work with you on your mindset and basic financial literacy.
Financial planners: You can expect this type of advisor to help you navigate your finances and figure out a plan of action. While financial planners don't have to be certified, it helps to find someone who is a Certified Financial Planner™ (CFP®).
Investment advisors: These are financial advisors that can help you figure out your portfolio and manage your investments. Look for someone who is a registered investment advisor (RIA). Many online advisors are RIAs.
Financial consultants: These are advisors who might have additional certifications, such as Chartered Financial Consultant® (ChFC®), and might meet fiduciary obligations.
And there are other types of financial advisors, like wealth and investment managers, as well as accountants and estate planners. Many online financial advisors offer a variety of services and you can often add on different services.
Specific types of online financial advisors
1. Custom advising
These advisors will provide you a customized investment portfolio after a phone call or online chat. They approach financial advising from a traditional human-assisted point of view.
Their target market is anyone who needs a bit of handholding in the beginning stages of investing. Such people have an average income of $75,000.
Leading custom financial advisors
Financial advisors
Details
Paladin Research & Registry is a free service that will match you with five-star rated advisors in your area.
SmartAsset will pinpoint a few recommendations of advisors that might fit your needs.
Facet connects you with a dedicated financial planner who will help you with everything from retirement planning, to managing your assets and more.
2. Tech-assisted online financial advisor
This type of online firm focuses on mixing tech-assisted financial advising with traditional human contact. Many financially savvy investors are becoming more comfortable working with computer programs to invest their assets, and this type of advisor fits their needs.
The typical market they target is younger investors, like millennials, who prefer to lean on technology for financial advice and investing decisions. However, tech-assisted advisors aren't just for younger generations. This could be a good choice if you're looking for an alternative to a traditional advisor.
Leading tech-assisted advisors
3. Automated online financial advisor
With this type of advisor, your money is invested into portfolios that are run by computer programs. There is no human contact involved. This lack of personalization helps keep investing costs super low.
If you already have some decent knowledge of investing and want your portfolio to run on auto-pilot, then you are their target market.
Leading automated financial advisors
0.25%/annually; Minimum Deposit: $500
Choose which services you need
When looking for an online financial advisor, you need to compare apples to apples. Take a step back and review your options to determine what's likely to work best for you. Here are some factors to consider:
Service offerings
Start with the service offerings. Do they have what you need? For example, Betterment is mainly an investment and portfolio manager, but you can also get help with other aspects of long-term financial planning. You have the ability to speak with a financial advisor about specific goals like planning for college or preparing for retirement.
In general, though, you could have a hard time finding an online advisor that can do everything for you. You may be able to find someone who offers investment and financial planning help, but they might not be able to provide estate planning services or prepare your taxes. Be clear about what you need from each service before you move forward.
Robo vs. human advice
One of the great things about using the internet to find a financial advisor is that you can work with someone who fits your needs — even if they don't live in your local area. This can be a huge advantage down the road.
Think about whether you prefer a more human touch to an algorithm. One of the ways online financial advisors keep costs low is by using smart technology to provide various asset allocation and planning recommendations. You get a slightly customized set of recommendations. But they aren't truly tailored to your individual situation.
For some, this can be just fine. However, if you want some human interaction or tailored insights that come from a human advisor, look for an online advisor that has human coaches. Increasingly, robo-advisors are adding the ability to talk with a human by phone or video because consumers are looking for that extra personal touch.
Before you evaluate online financial advisors, figure out if you want the human element.
Management fees
In many cases, there will be some sort of management fee associated with your online financial advisor. Pay attention to these fees, since they can reduce your real returns over time.
Many robo advisors charge relatively low management fees. And then they charge extra if you sign up for an in-person planning session. Others charge slightly higher management fees but provide access to a certain number of planning sessions with an advisor.
How the advisor is paid
Also, pay attention to other ways the advisor is compensated. With a robo advisor, it's fairly straightforward. You pay the management fee, and that's how they make their money.
But there are other models followed by some advisors. Some are fee-only, meaning they take a percentage of your assets under management or they charge a flat fee for some of their services. With fee-only advisors, their compensation comes from you.
Other advisors take commissions. When an advisor takes a commission, it's important to understand that they might steer you toward a product that doesn't work well for you. While advisors who include commissions as part of their compensation aren't necessarily bad, it's important to be aware of it.
Investment options
Look at what types of investments are offered by the advisor. For the most part, online advisors tend to focus on using low-cost exchange-traded funds (ETFs) to construct their portfolios. Some offer a variety of mutual funds too. Most also let you buy individual stocks. And some advisors offer alternative investments.
Realize, though, that the more exotic the investment offering, the higher the fees are likely to be. Find out whether the investment options work for you, and pay attention to their expense ratios.
Related: How to invest in stocks
Account minimums
Make sure you can meet the account minimum. Some online advisors have no account minimum and you can start with any amount. Others, though, might require you to put in at least $100 or $500 — or more. And if you work with a human advisor, they could require even more money to open an account. Look for an advisor that provides the services you need with an account minimum that's doable.
Types of accounts managed
Not every online advisor manages all the same types of accounts. For example, few robo-advisors offer a 529 college savings plan. But you can get help with one at Wealthfront. There are advisors that can help you with retirement accounts as well as trust accounts, in addition to taxable investment accounts. Think about what types of accounts you want and look for an online financial advisor that can help you with those.
Licenses, certifications and background
Finally, don't forget to check for licenses and certifications. And check the background of any potential advisor you want to work with. If working with a human advisor, you should check if their licenses are up to date and if their certifications align with their knowledge and expertise.
It can also help to find out if they work with people in your situation. For example, when looking for a tax preparer, you might want someone who is well versed in online work or works with those who own a small business.
Before signing up for investment advisory services, use BrokerCheck to see if there are actions against the person. You can also look at the Better Business Bureau and the Consumer Financial Protection Bureau to see if there are complaints.
Find the best online financial advisor for you
Choosing an online financial advisor is an important part of creating a sustainable financial future. Take the time to consider your options and choose someone that fits your situation and needs. Your circumstances might change, and that's okay too. Look for someone who can help you understand your present and future needs. Remember that many advisors offer different services. And you can always use more than one type of service or have more than one financial planner.