Gold and silver
Precious metals — particularly gold and silver — have been a popular hedge against inflation and uncertainty. They can't be printed out of thin air like fiat money and their value is largely unaffected by economic events around the world.
Kiyosaki has long been a fan of gold — he first purchased the yellow metal in 1972.
"I'm not buying gold because I like gold, I'm buying gold because I don't trust the Fed," he said in an interview last year.
Kiyosaki likes silver, too. In fact, he recently tweeted "Silver best investment in Oct 2022" and "Everyone can afford $20 silver."
To be sure, precious metals aren't shooting through the roof. But they've demonstrated their resilience in this broad market selloff: the price of gold is down about 2% in 2022, while silver is up 1.2%.
While there are many ways to gain exposure to gold and silver, Kiyosaki prefers to just buy the metal directly. Earlier this year, he tweeted that he only wants "real gold or silver coins" and not ETFs.
The author also called silver "a bargain" recently. So it might be time to visit your local bullion shop.
More: Want to earn big returns without the shaky stock market? Try art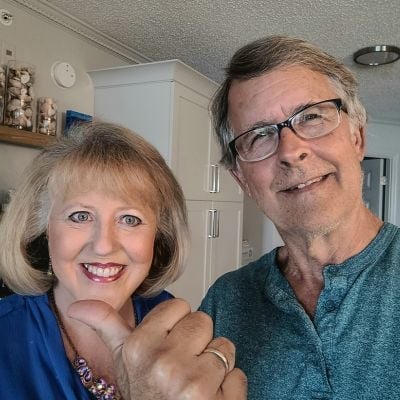 Bitcoin
Bitcoin investors have learned the hard way just how volatile it can be.
Last November, bitcoin reached a high of $68,990. Today, it's hovering around $16,700.
But Kiyosaki doesn't seem bothered by the cryptocurrency's downturn.
"BITCOIN? WORRIED? No," he writes in a tweet last month. "I am a Bitcoin investor as I am an investor in physical gold, silver, & real estate."
In fact, he sees the crypto mayhem as an opportunity.
More: Bitcoin vs. gold: Which one is the better investment right now?
"When BITCOIN hits new bottom, $10 to $12 k? I will get EXCITED, not worried."
Kiyosaki believes in bitcoin for the same reason he loves precious metals: a distrust in our fiat money system and the government.
"I bet against the Fed, Treasury, Biden, & bet on [gold], [silver], & Bitcoin," he explains.
These days, it's very easy to tap into bitcoin: you can buy bitcoin directly. Just be aware that many exchanges charge up to 4% in commission fees just to buy and sell crypto. So look for investing apps that charge low or even zero commissions.
Sponsored
Follow These Steps if you Want to Retire Early
Secure your financial future with a tailored plan to maximize investments, navigate taxes, and retire comfortably.
Zoe Financial is an online platform that can match you with a network of vetted fiduciary advisors who are evaluated based on their credentials, education, experience, and pricing. The best part? - there is no fee to find an advisor.