Who is Robert Kiyosaki?
Born April 8, 1947, Kiyosaki grew up in a small town in Hawaii and went to college at the United States Merchant Marine Academy in New York state. He later served in the Marine Corps during the Vietnam War.
Once he completed his military service, Kiyosaki's penchant for sales led him to a role with Xerox, where he's said to have became their top salesperson. From that point on, Kiyosaki's career and entrepreneurial spirit only grew.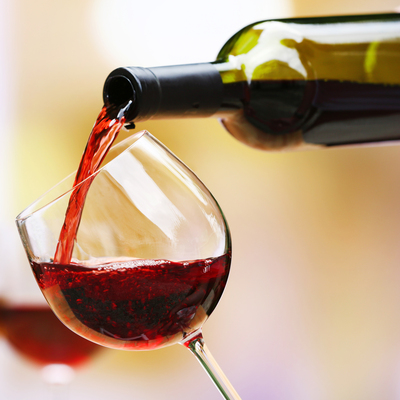 Fine wine is a sweet comfort in any situation — and now it can make your investment portfolio a little more comfortable, too. Now a platform called Vinovest helps everyday buyers invest in fine wines — no sommelier certification required.
Invest Now
What is Robert Kiyosaki's net worth?
Amidst business ups and downs, Robert Kiyosaki's net worth is estimated to be $100 million.
Despite multiple failed businesses, and filing for bankruptcy multiple times, Kiyosaki eventually found his business sweet spot in financial education. How did Robert Kiyosaki get rich?
Kiyosaki co-founded the Excellerated Business School for Entrepreneurs in 1985. After it took off, he sold the business and focused on investing in real estate. He even wrote a book denouncing college education as a path to success in favor of investing in real estate — "If You Want to be Rich and Happy, Don't go to School."
But Kiyosaki's true claim to fame (and riches) is the Rich Dad brand.
It started with a board game called "CashFlow" which set out to teach kids about financial freedom. In 1997, after seeing plenty of success with the game, Kiyosaki released the "Rich Dad, Poor Dad" book under the same brand as the board game.
The book itself centers the task of getting rich around the comparative stories and advice of two dads — one rich, and one poor.
The "poor dad" in the book is said to be Kiyosaki's father, an educated professor with little money to his name. The "rich dad" is allegedly the father of one of his childhood friends — a wealthy entrepreneur. The book has sold over 40 million copies and is a New York Times bestseller.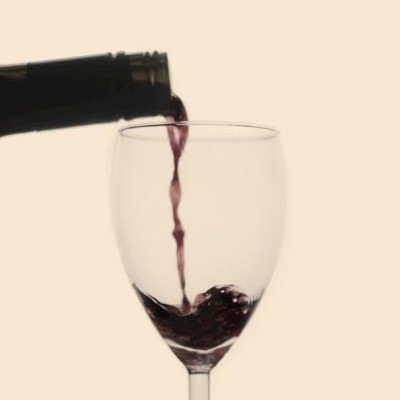 Fine wine is a sweet comfort in any situation — and now it can make your investment portfolio a little more comfortable, too. Now a platform called Vinovest helps everyday buyers invest in fine wines — no sommelier certification required.
Invest Now
How many books has Robert Kiyosaki written?
"Rich Dad, Poor Dad" was just the beginning of Kiyosaki's prolific career as an author. Overall, Robert Kiyosaki has written 30 books.
Some other titles include:
"Rich Dad's Guide to Investing"
"Retire Young, Retire Rich"
"Capitalist Manifesto: How Entrepreneurs can Save Capitalism"
"Increase your Financial IQ"
"Why the Rich are Getting Richer"
Outside of these, Kiyosaki has also co-authored two finance books with Donald Trump — "Why We Want You to be Rich" and "Midas Touch: Why Some Entrepreneurs Get Rich and Why Most Don't."
More: Check out all Robert Kiyosaki books on Amazon
Robert Kiyosaki's contributions to financial literacy
Kiyosaki shared his six basic words of financial literacy and education: income, expense, asset, liability and lastly, cash flow. According to Kiyosaki the secret to being rich is not a college education, but whether you can control cash flow.
Despite leaving his initial financial education company behind, Kiyosaki continues to run courses on finance. He also offers one-on-one financial coaching sessions on investing and personal finance, in addition to his plethora of published books.
When he first released the "CashFlow" board game it was clear that educating people on personal finance was a passion for him. Though some people take to his guidance more than others, his contributions to financial literacy are undeniable.
Yet his educational business has faced some criticism. In 2010, CBC Marketplace released a segment on Kiyosaki's seminars and brand, criticizing Kiyosaki's workshops for essentially being deceptive sales pitches.
On the other hand, his amassed fan base is not without reason. There are people who admire and attest to his work — the people who pushed his book to the top of bestseller lists and attribute financial success to his teachings.
Jeff Rose, personal finance contributor at Forbes shared that "Rich Dad, Poor Dad" was the first book he read that changed how he thought about wealth and getting rich. Attesting it was life-changing, he said that "the ideas were revolutionary for me, as they were for so many others, because I didn't come from that kind of financial background."
"Rich Dad, Poor Dad" has over 200,000 5-star reviews on Goodreads where user Will Thomas wrote: "This book goes on my shelf of four books I read over and over, books I read devotionally. It totally revolutionized my outlook not only on making money, but also on education."
What does Robert Kiyosaki invest in?
With such a strong reputation as an investor, Robert Kiyosaki's investment advice is coveted.
Kiyosaki boasts of investing in safe havens, that is, prioritizing investments that hedge against inflation.
Kiyosaki is a longtime proponent of investing in precious metals. Recently, he tweeted that "silver is the best, lowest risk high potential investment." According to Kiyosaki, silver currently offers the best investment value. In a tweet, he stated: "I do not touch paper gold or silver ETFs. I only want real gold or silver coins."
That being said, gold is another one of Kiyosaki's safe haven assets, along with Bitcoin. Kiyosaki recently predicted that the U.S. dollar will crash by 2023 and [tweeted "I love Bitcoin because I do not trust [the] Fed, Treasury, or Wall Street."
More: 3 real assets Kiyoaki likes right now
Best Robert Kiyosaki quotes on personal finance
Given all the authoring he has done, it comes as no surprise that Robert Kiyosaki is full of nuggets of financial wisdom.
Here are some of the best Robert Kiyosaki quotes:
" ... most people view a surplus as an asset. They save their extra cash in the bank or they spend it on liabilities. Rather than view extra money as an asset, Rich Dad viewed it as an expense to be invested. By making investments an expense in his budget, my rich dad ensured that he would make them a priority. He called it paying himself first."
"The number-one control you must have to be an investor is control over yourself. If you cannot control yourself, the highs and lows of the market will run you, and you will lose during one of those ups or downs."
"It's not how much money you make, but how much money you keep, how hard it works for you and how many generations you keep it for."
What is the key to Robert Kiyosaki's success?
When asked the key ingredient to his success — the success that earned Robert Kiyosaki a net worth of $100 million and a bestselling book — he told Forbes, "I'd say simplicity. Money and investing can be complex, confusing, and often boring subjects. I've pushed myself to make learning about money and investing simple and fun."
Robert Kiyosaki is clearly a pivotal figure in the world of investing and personal finance and these facts about him, his business and how he grew his wealth are sure to inspire people to start investing or maybe pick a copy of one of his 30 books and start learning more.
Sponsored
Get a piece of commercial real estate
Enhance your portfolio with high-return commercial real estate
First National Realty Partners is the #1 option for accredited investors seeking superior risk-adjusted returns in the grocery-anchored necessity-based retail space.
While commercial real estate has always been reserved for a few elite investors, outperforming the S&P 500 over a 25-year period, First National Realty Partners allows you to access institutional-quality commercial real estate investments — without the leg work of finding deals yourself.
Invest with First National Realty Partners now.