But the realities of micro-living may not suit everyone. For every reclusive artist who loves a tiny house in the ballpark of 600 square feet, you'll find a young couple who have decided to move back to a 2,500-square-footer in the 'burbs to raise their family.
Been tempted to live in a tiny home? Here are some reasons why owners of mini houses say you should give it a shot.
1. You may feel freer inside tiny houses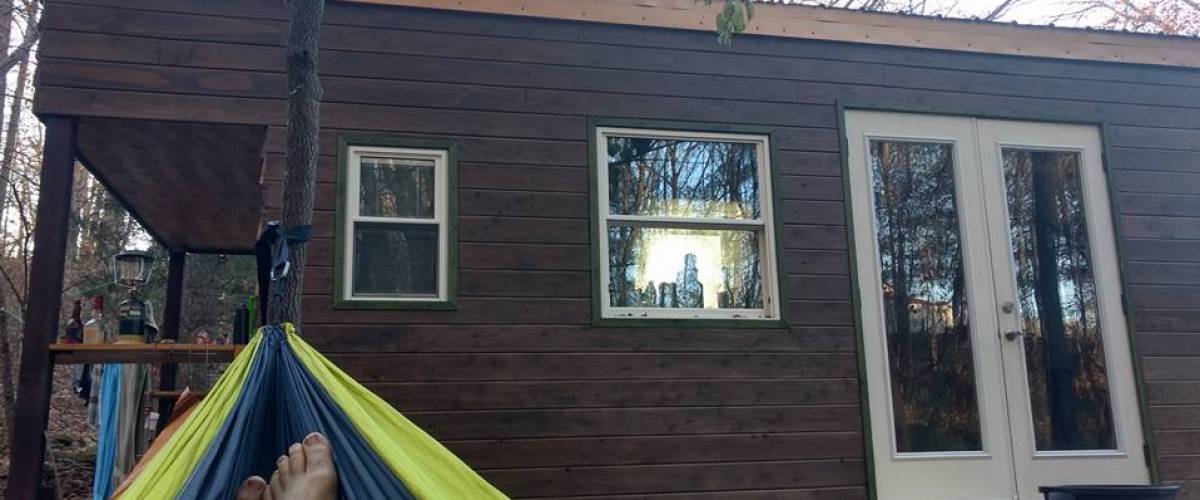 Charlotte and Tony Fishburn are owners of a tiny house they built themselves on a 25-foot trailer, from a kit made by a company in Louisville, Kentucky, called Mighty Small Homes.
The couple decided to go tiny so they could live mortgage-free and travel around the country. "We enjoy being off the grid a little bit," Tony Fishburn told Insider Louisville.
Author Kerri Fivecoat-Campbell took up tiny living in 2007, when she and her husband, Dale Campbell, left their typical suburban house for a 480-square-foot lakefront home in Arkansas.
Fivecoat-Campbell writes in her book Living Large in Our Little House that they were planning to build a bigger place. But after one winter in the tiny home, they decided to ditch their plans.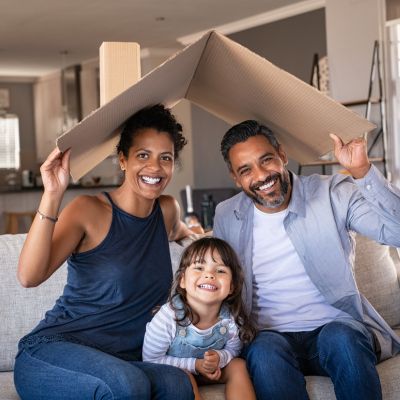 Home insurance is an essential expense – one that can often be pricey. You can lower your monthly recurring expenses by finding a more economical alternative for home insurance.
SmartFinancial can help you do just that. SmartFinancial's online marketplace of vetted lenders allows you to quickly shop around for rates from the country's top insurance companies, and ensure you're paying the lowest price possible for your home insurance.
Explore better rates
2. They have advantages over apartments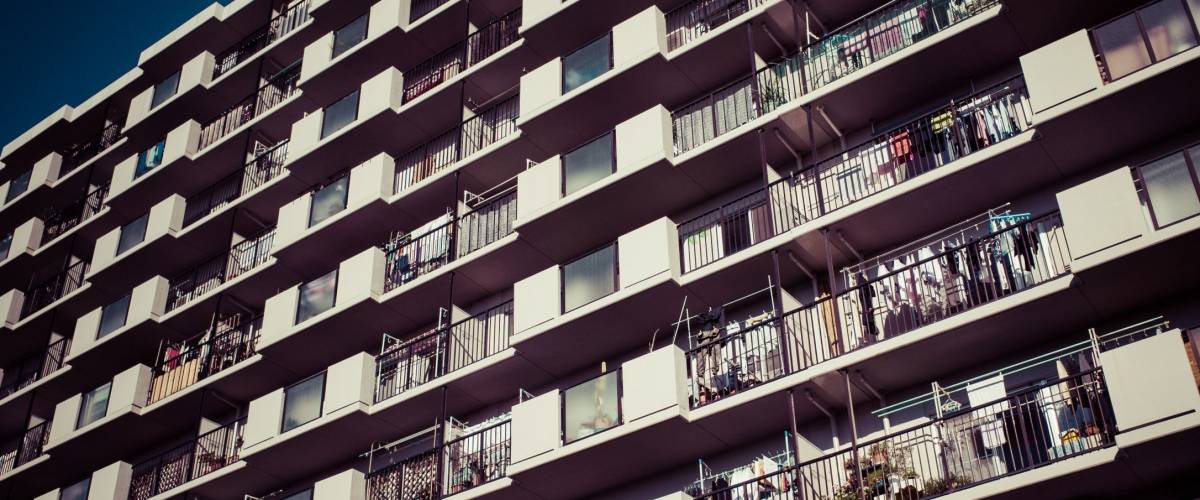 Aside from the chance to get away from the city, tiny homes offer the independence of home ownership without the nuisances of neighbors or building politics.
Although the tiny house she shares with her husband is about the size of a one-bedroom apartment, Fivecoat-Campbell says she prefers it to apartment living because "you don't have people on top of you, or right next door to you, or below you."
Plus, mini homes offer a way to avoid big-city mortgages and climbing condo prices and property taxes.
3. Small space means less mess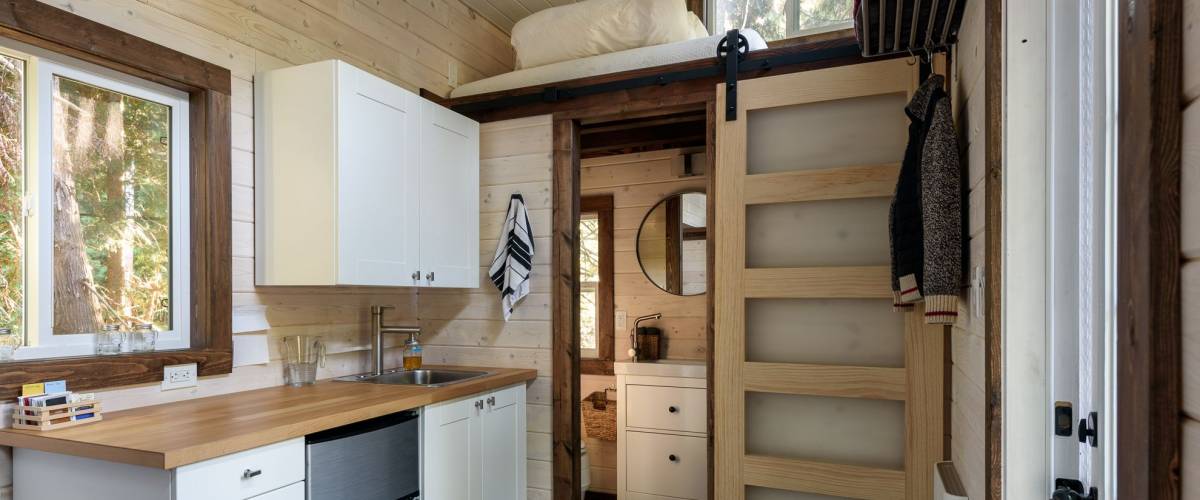 When the Campbells lived in the suburbs, they found themselves spending all weekend cleaning the house and maintaining the yard.
Now, the tiny house takes just two hours to clean from top to bottom, so the couple can spend their weekends relaxing or enjoying the great outdoors on the water.
Tiny homes rely on clever design with lots of hidden storage and multi-use built-ins to pack a lot into a small amount of floor space that's easy to keep tidy.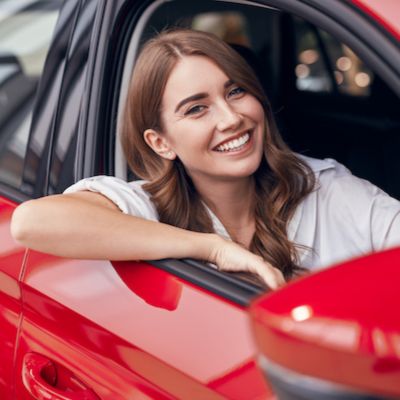 Auto insurance is essential, but that doesn't mean you need to spend a huge chunk of your paycheck on it.
With SmartFinancial's online marketplace of vetted lenders, you can quickly shop around for rates from the country's top insurance companies and make sure you're paying the lowest price possible.
Compare rates
4. Tiny house interiors and exteriors are super-customizable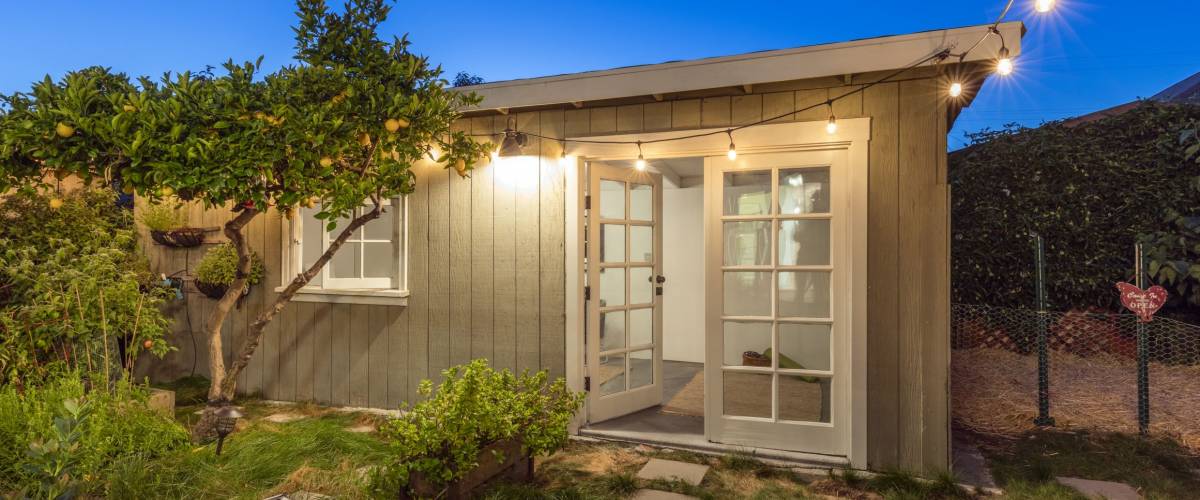 The Fishburns wanted to create a custom mobile home with insulated panels, so they worked those into the design of their tiny house. The panels keep energy consumption low, and the home can be heated with just a small oil heater.
Other owners have added wood-burning stoves, solar panels and large wraparound decks to their tiny homes.
There's even a market for luxury tiny homes. One 240-square-foot house by New Frontier Tiny Homes comes with a high-end built-in kitchen, gorgeous interior finishes, an eight-person dining table with bench seating, and a Jacuzzi!
5. They can be built quickly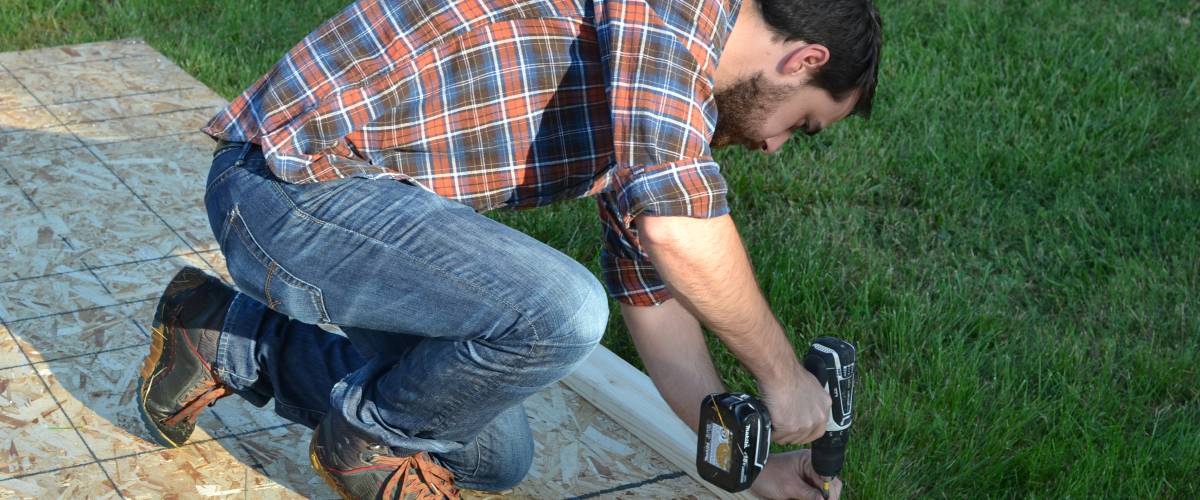 Depending on the size and the level of customization, a tiny house can be built in as little as eight weeks.
If the home is on a standard trailer frame, you can even drive your house from the builder to its final location using a pickup truck.
But a tiny home also can be built on a foundation, just like a regular house — though that takes a bit longer.
6. They're cheap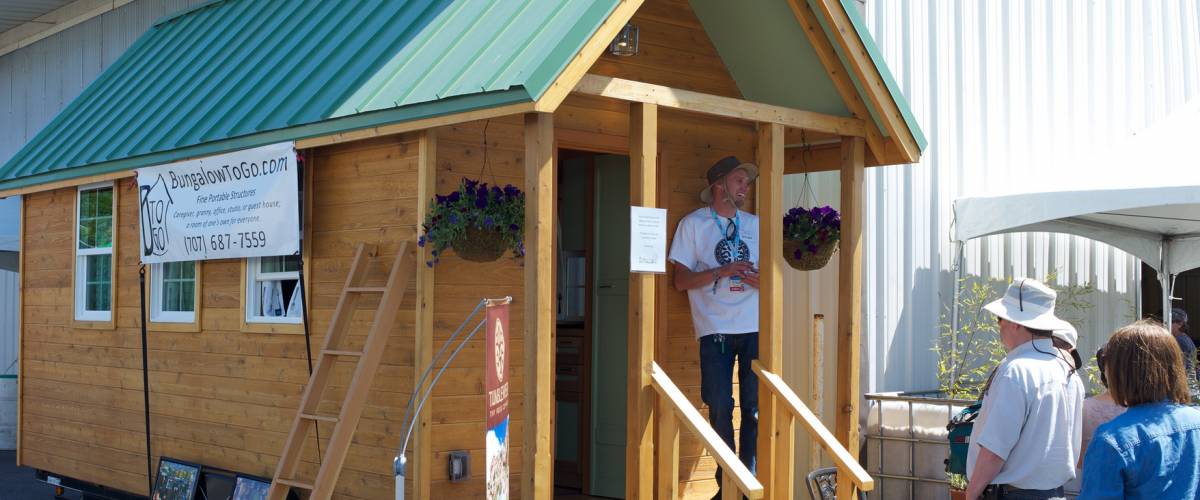 According to one widely quoted figure, the cost of a DIY tiny house averages $23,000. Compare that to the median sale price of a single-family home in February 2018: $326,800!
Most tiny-home builders offer basic layouts starting at just over $18,000. Finishes and built-ins go up from there.
Prices for luxury tiny houses can hit six figures.
7. There's room for (some of) your stuff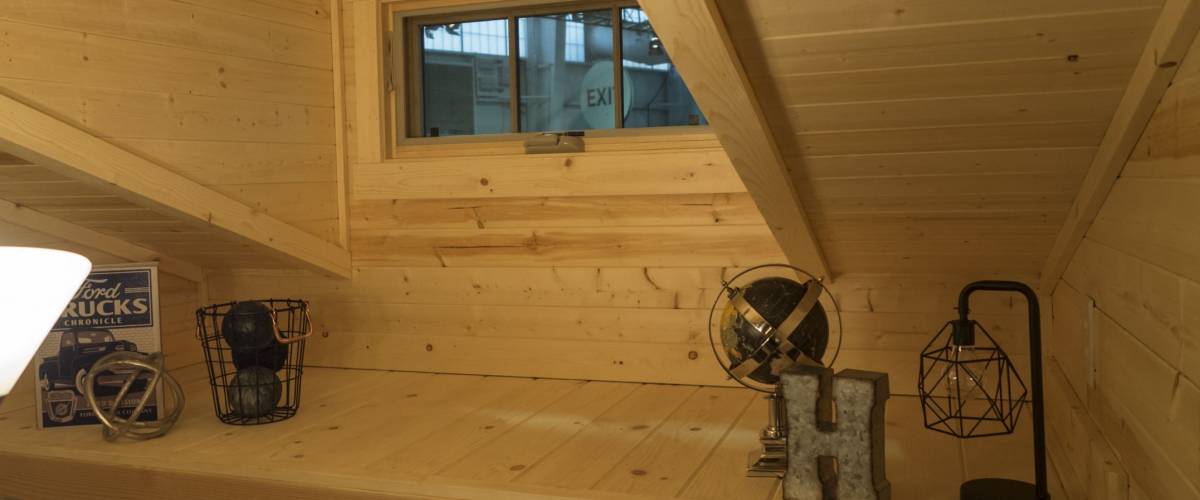 Living tiny doesn't mean you have to commit to owning just 100 items.
Cyndi Masters, one of the owners of tiny-house builders Mighty Small Homes, says many of her customers opt for 600 to 800 square feet of space. To put that into perspective: It's about the size of a two-bedroom apartment in New York City.
That would give you plenty of room to keep the starring pieces in your guitar collection.
Downsizing will give you the chance to weed out some keepsakes, commit them to memory and move on, taking only what really matters.
8. You'll get to know your roommate better When you move from a larger space to a small one, you end up spending more time with your significant other or roommate — which can have some positive outcomes!
Since the Campbells moved into their tiny home in Arkansas, they've learned to share space a lot better.
They compromise over the little things (like which TV show to watch) and have begun to nurture shared interests that they can pursue together.
9. The challenges can be overcome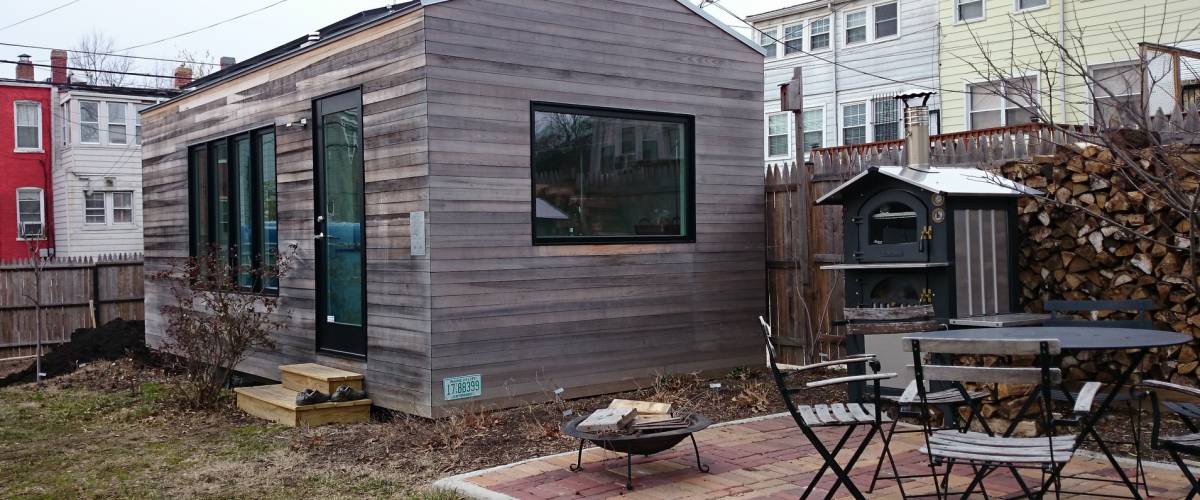 Owners of tiny houses say you can get used to the shortcomings (if you'll pardon the pun).
Having to part with so many of your belongings can sting. When Kerri Fivecoat-Campbell lost her mother, she didn't have room for the antiques she inherited. Mom's china cabinet wouldn't fit in the tiny home, either.
And you probably won't have room to entertain more than a few people at a time indoors. The Campbells get around this by entertaining outside on their big deck. But during the winter, they can't have more than four people over at once.
10. Communities are wising up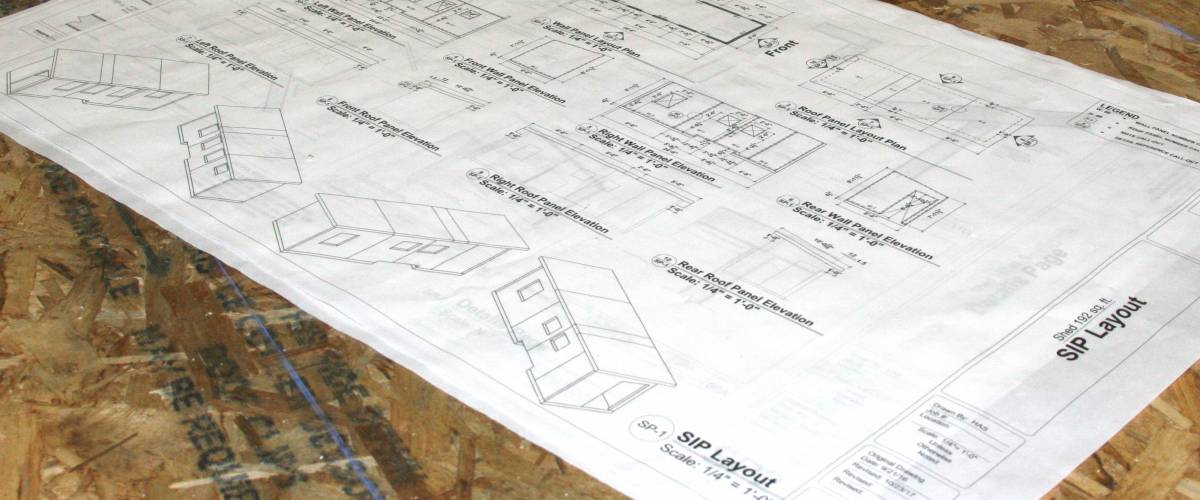 If your tiny home is on wheels, then you'll need to have it inspected and licensed as an RV. After that you can park it just about anywhere.
But if you want a permanent location, you may run up against local restrictions. Many cities and counties have a minimum size requirement of 1,000 square feet for a new home constructed on its own property, says website Tiny House Community.
Some states are more welcoming than others. Oregon, Texas, California, Colorado, Florida, Michigan, New York and Massachusetts either allow tiny houses to be built or are amending zoning laws to accommodate the development of tiny home communities.
11. Tiny houses are becoming more of a thing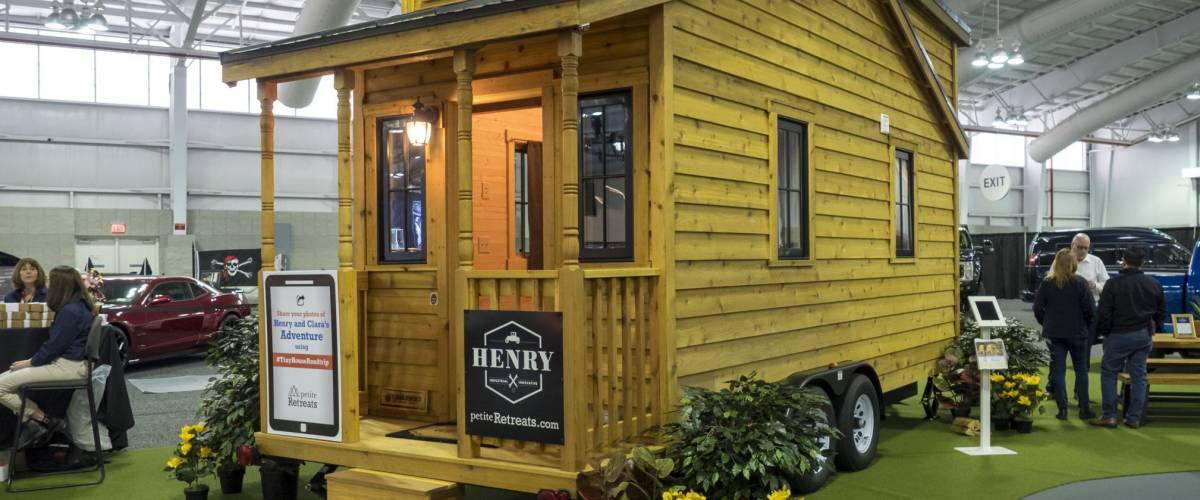 Even though laws need to be updated on the local level, tiny house advocates are pushing to add a tiny house code into the International Residential Code, which would enable tiny homes to be regulated and approved fairly.
Major action is expected to happen in 2018.
In the meantime, more tiny homes are being constructed every day. Builder Cyndi Masters says that there are even some dedicated tiny-home retirement communities in the works.
12. You can try one on for size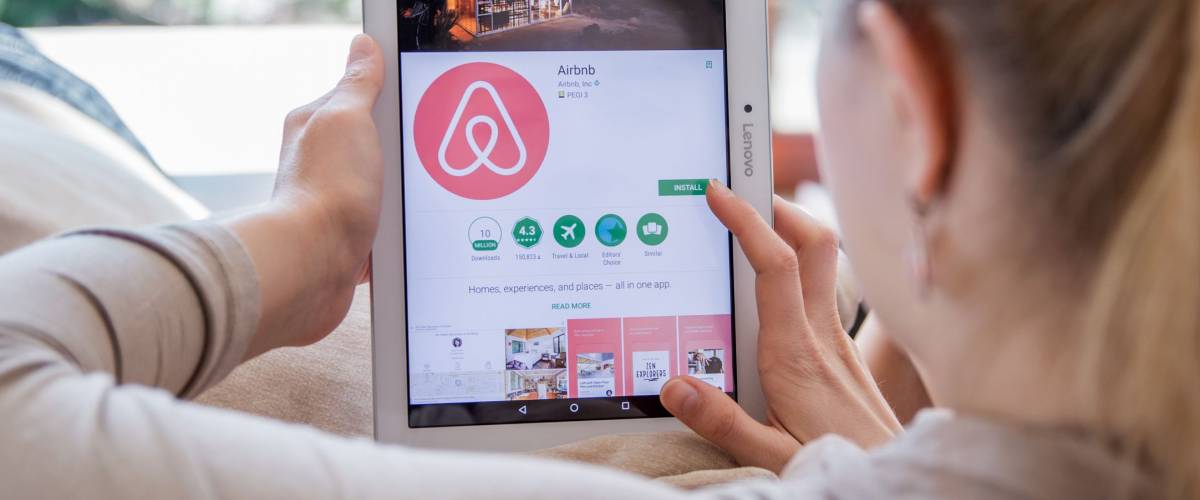 If you're interested in exploring tiny houses further, then why not give one a tryout?
Airbnb has tiny houses all over the U.S. that you can rent for a weekend or longer.
Whether you're looking for a vacation home, an artist studio or simplified retirement living, you might find a tiny house that's just perfect for you.
Sponsored
Unexpected vet bills don't have to break the bank
Life with pets is unpredictable, but there are ways to prepare for the unexpected.
Embrace Pet Insurance offers coverage for treatment of accidents, illnesses, prescriptions drugs, emergency care and more.
Plus, their optional wellness plan covers things like routine vet trips, grooming and training costs, if you want to give your pet the all-star treatment while you protect your bank account.