Though no place is completely safe from nature's fury, these states tend to get hit hardest and most often. They're the ones where presidents have declared the most major disasters.
Our countdown is based on Federal Emergency Management Agency (FEMA) data that goes back 67 years and is the most recent available as of January 2021. If you live in one of these states, make sure you have enough insurance — and solid emergency savings.
25. Alaska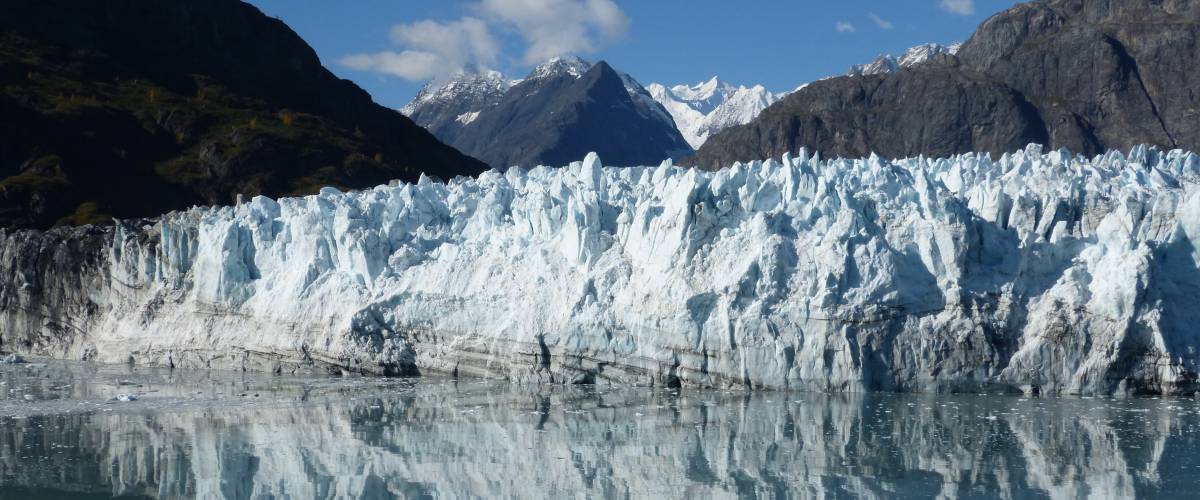 Major disasters since 1953: 71
The Last Frontier might get a lot of snow, but it's not all blizzards making up this number. The state's major disasters include fires, landslides, floods, earthquakes and even tsunamis — an increasing threat thanks to climate change and rapidly melting glaciers.
The Great Alaskan Earthquake of 1964 killed a total of 139 people, including 124 killed by the tsunamis that followed the initial impact. The entire event caused $2.3 billion worth of damage.
Alaska's 2004 fire season is considered the worst on record — but more recently, 2.5 million acres of Alaskan forest were scorched in 2019. That's over three times the size of Rhode Island.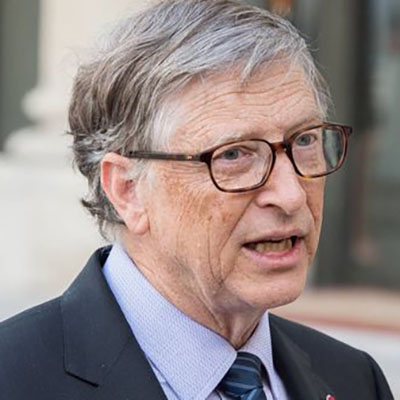 Bill Gates made a splash in 2017 when he bought $520 million worth of U.S. farmland, and he's continued to invest since. What's in it for Gates?
Read More
24 (tie). Iowa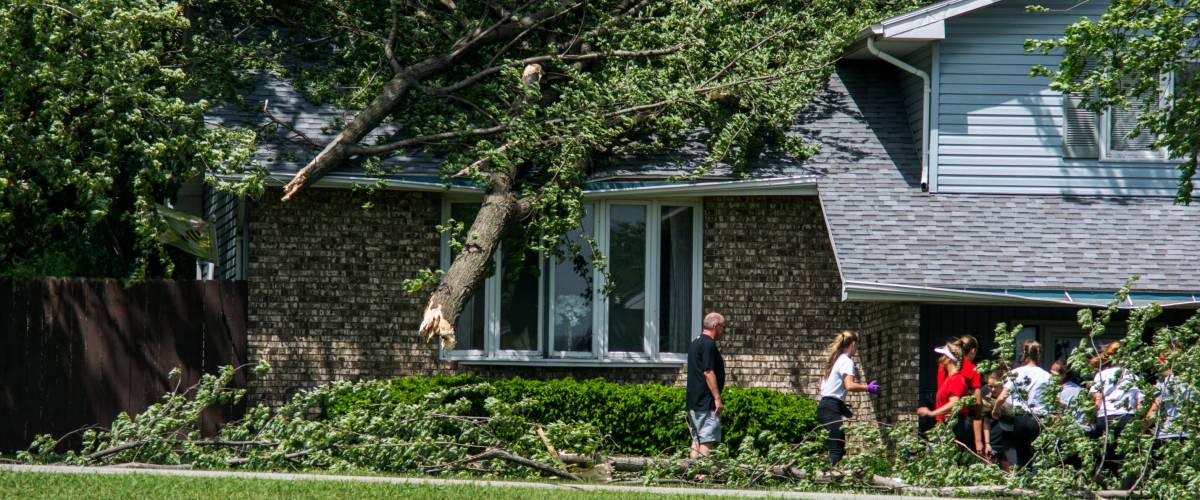 Major disasters since 1953: 72
Iowa is another state that sees more than its share of floods, including one in 2008 that pushed the Cedar River in Cedar Rapids to its highest level on record. Floodwaters covered more than 10 square miles and displaced 10,000 people.
The National Weather Service says Iowa also averages 46 tornadoes per year, though 2017 was one of the busier years, with 55 twisters.
Other storms tear through the Hawkeye State with combinations of high straight-line winds, hail, ice and snow. A Halloween blizzard in 1991 destroyed up to $5 million worth of corn still in the fields.
24 (tie). Nebraska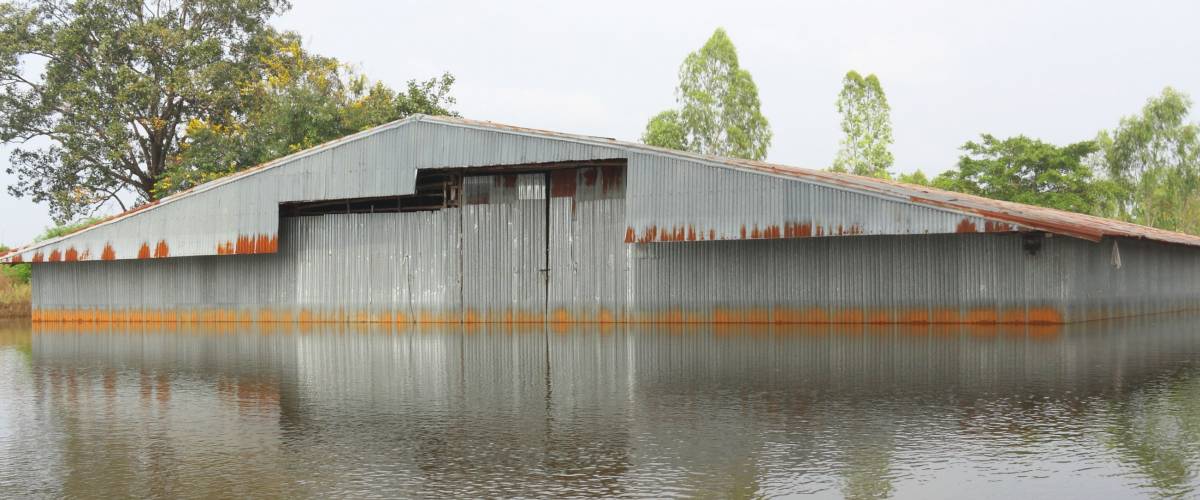 Major disasters since 1953: 72
Its central U.S. location means Nebraska endures severe weather coming from all directions, and during every season.
Disasters have been declared in the Cornhusker State due to winter snow and ice storms, spring tornadoes, summer fires and flooding virtually any time of year.
A major flood on the Missouri River in 2011 swamped Nebraska's Fort Calhoun nuclear plant and contributed to knocking it out of service for more than two and a half years. But there was never any radioactivity danger, officials said.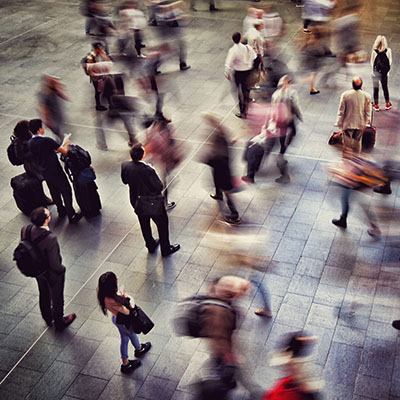 It seems like a tricky time to get into real estate, and being a landlord isn't as passive as you think. Look at these low-stress options instead.
Read More
23. West Virginia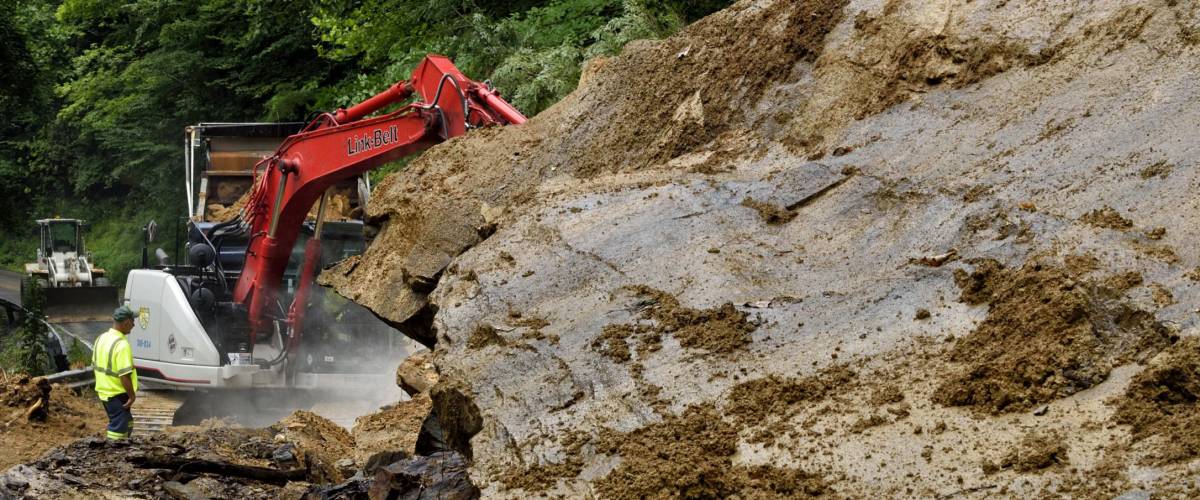 Major disasters since 1953: 73
Flooding and mudslides can be catastrophic in the Mountain State, particularly when storms dump rain in the hills and send water flowing into the populated valleys.
Epic floods in June 2016 killed more than two dozen people after as much as a foot of rain fell on parts of West Virginia in a matter of hours.
While floods and storms are the most common disasters in West Virginia, the state also has dealt with severe snows, fires and droughts, as well as remnants of a couple of hurricanes moving north.
21 (tie). Minnesota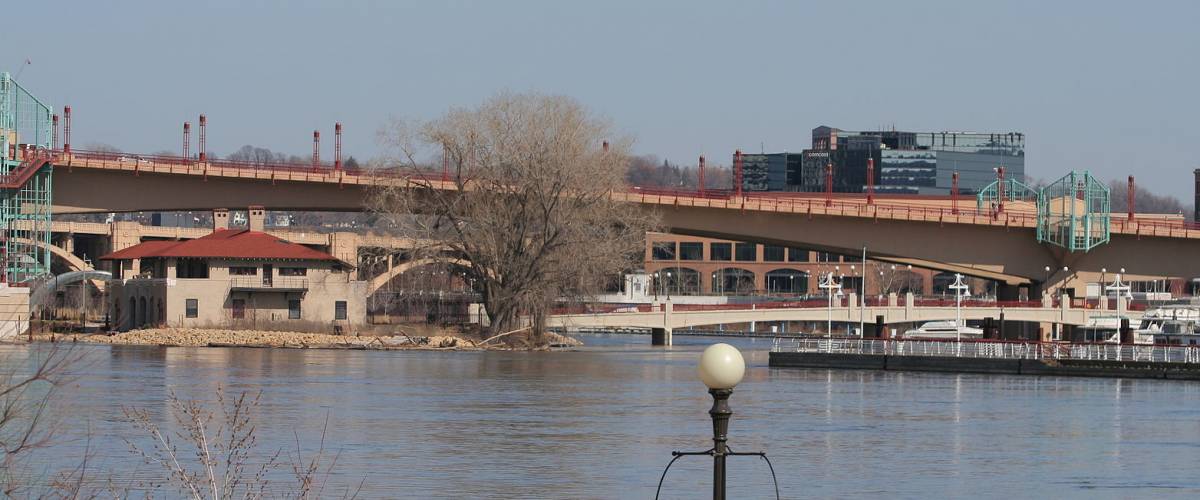 Major disasters since 1953: 74
The Land of 10,000 Lakes has experienced a total of 28 floods and 24 severe storms since the '50s.
In September 2010, heavy rainfall triggered flash flooding across Southern Minnesota and Western Wisconsin. The damage in Minnesota was estimated to surpass $64 million.
However, the state's worst natural disaster was the 1918 Cloquet Fire.
An extremely dry season prepared the brush, while the state's lumber industry littered the countryside with logs and wood waste. The fire lasted less than 15 hours but left more than 450 dead as it burned through towns and villages over 1,500 square miles.
21 (tie). Missouri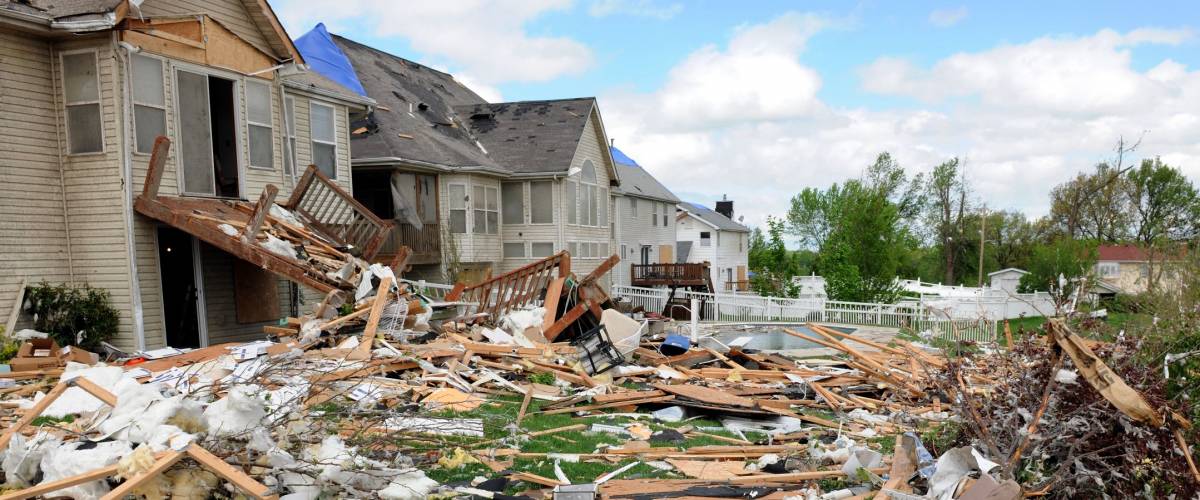 Major disasters since 1953: 74
Tornadoes, flooding, ice storms, snowstorms, fires, drought — they've all shown up in the Show-Me State. Missouri's location smack in the center of the country means it gets practically every kind of weather.
One of the state's worst disasters on record was the Mississippi River Great Flood of 1993. Floodwaters swamped parts of St. Louis and climbed halfway up the grand staircase leading to the iconic Gateway Arch.
Floods can occur practically anywhere in the U.S., and here's an important reminder: They're one of the hazards not covered by standard home insurance, so you need government flood insurance to cover flood risks.
20. Tennessee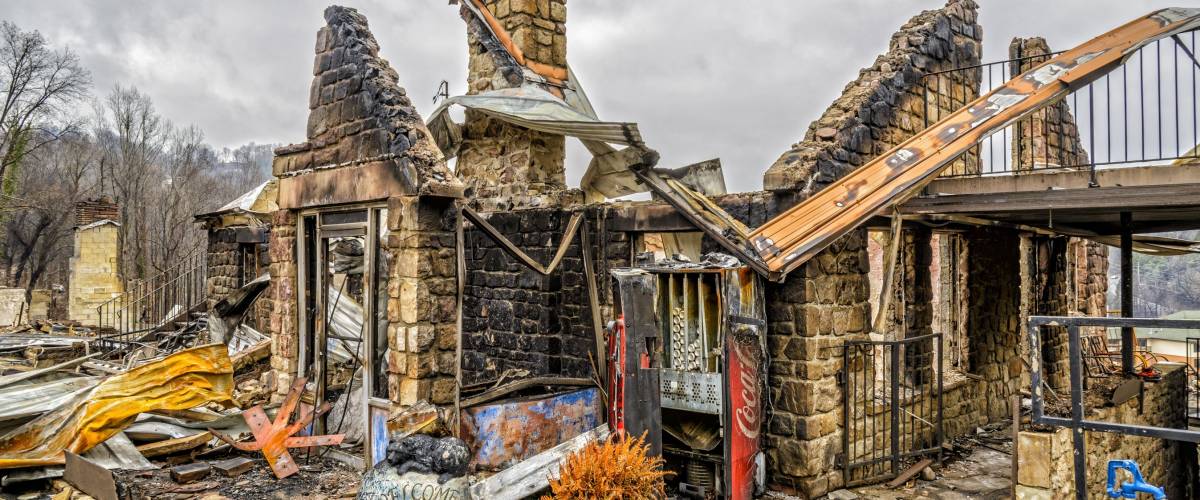 Major disasters since 1953: 76
Tennessee is called the Volunteer State — and that spirit of volunteerism is most appreciated after the disastrous weather that often whips the state.
Severe storms accompanied by tornadoes, flooding and even ice have often reached disaster status in Tennessee. Major wildfires have been rarer, though they've been a big source of trouble some years.
In 2016, there were five separate disaster declarations over fires. Late that year, a fire in Great Smoky Mountains National Park killed at least 14 people and threatened Dolly Parton's Dollywood theme park in Pigeon Forge.
19. Arkansas Major disasters since 1953: 78
Though it's inland, Arkansas is no stranger to hurricanes. They occasionally sweep up from the Gulf of Mexico and cause various kinds of trouble in the state that gave us Walmart and President Bill Clinton.
In 2008, disasters were declared in Arkansas due to flooding and damage brought by Hurricane Gustav and Tropical Storm Ike. The state also experienced some flooding and tornadoes from Hurricane Harvey in 2017.
But more typical Arkansas disasters include severe thunder-and-lightning storms, tornadoes, major ice storms and floods from heavy rain.
18. Kansas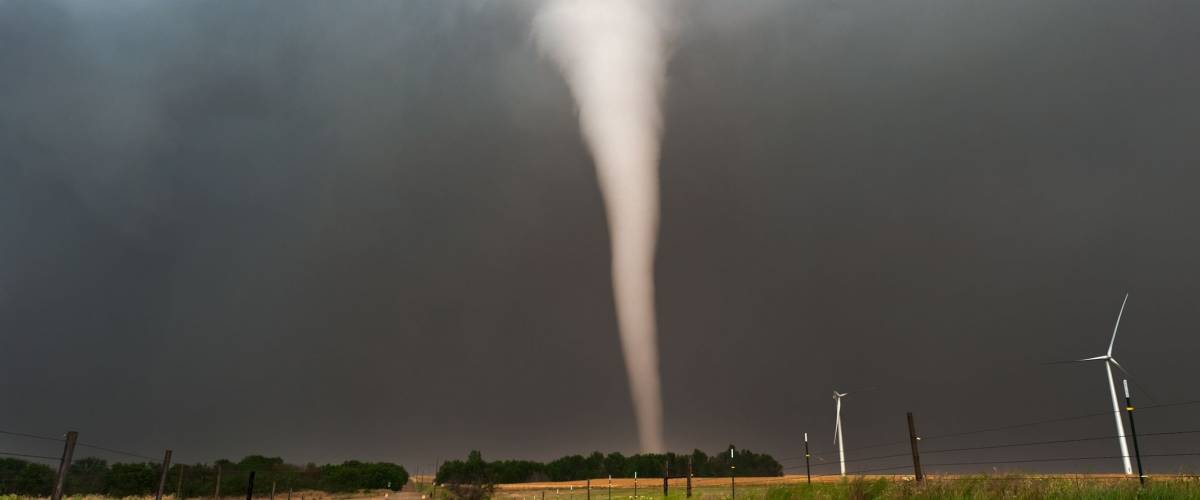 Major disasters since 1953: 79
Violent weather in Kansas isn't just the stuff of The Wizard of Oz. Over the decades, the Sunflower State has been hit by dozens of disasters, typically severe storms combining tornadoes with heavy rain and flooding.
One of the worst Kansas twisters in history struck the suburbs around Wichita in April 1991. Seventeen people died in the tornado, which was a half-mile wide, had winds that topped 260 mph and did $300 million in damage.
FEMA says other Kansas catastrophes have included wildfires, ice storms and severe snowstorms. If you live in one of these disaster-ridden states and don't have an emergency fund, you'll want to start saving ASAP.
17. Kentucky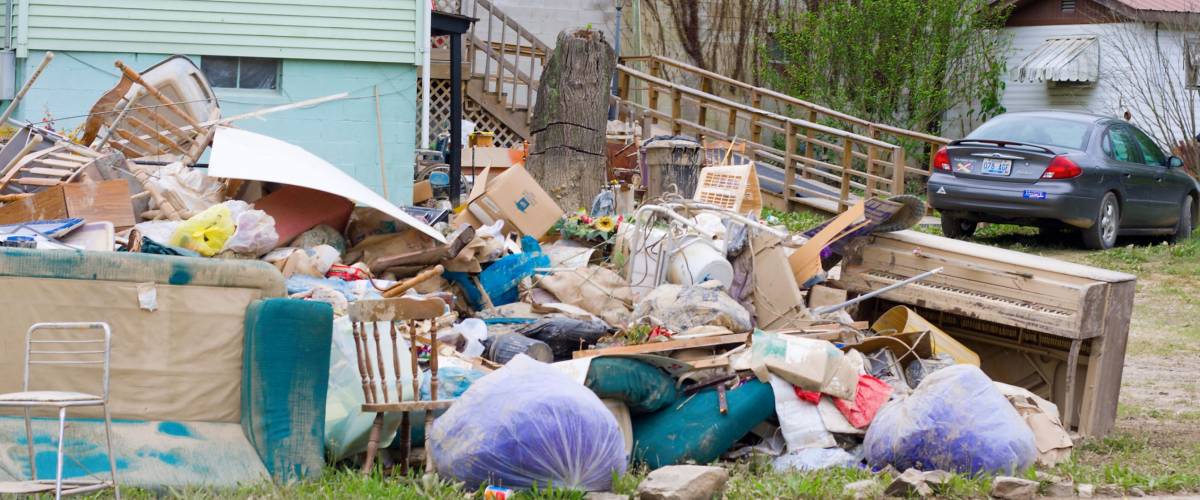 Major disasters since 1953: 80
Like Kentucky Derby fans who go to the betting windows year after year but never win any money, some areas of the Bluegrass State are terribly unlucky.
The New York Times reported in 2018 that eastern Kentucky is one of the regions of the U.S. most often struck by disasters. The community of Grayson had been hit by costly storms and flooding nine times since 2002.
FEMA says Kentucky's most disaster-prone month happens to be Derby month, May. The state has seen May floods, tornadoes, mudslides, landslides and rockslides.
Want more MoneyWise? Sign up for our newsletter.
15 (tie). Mississippi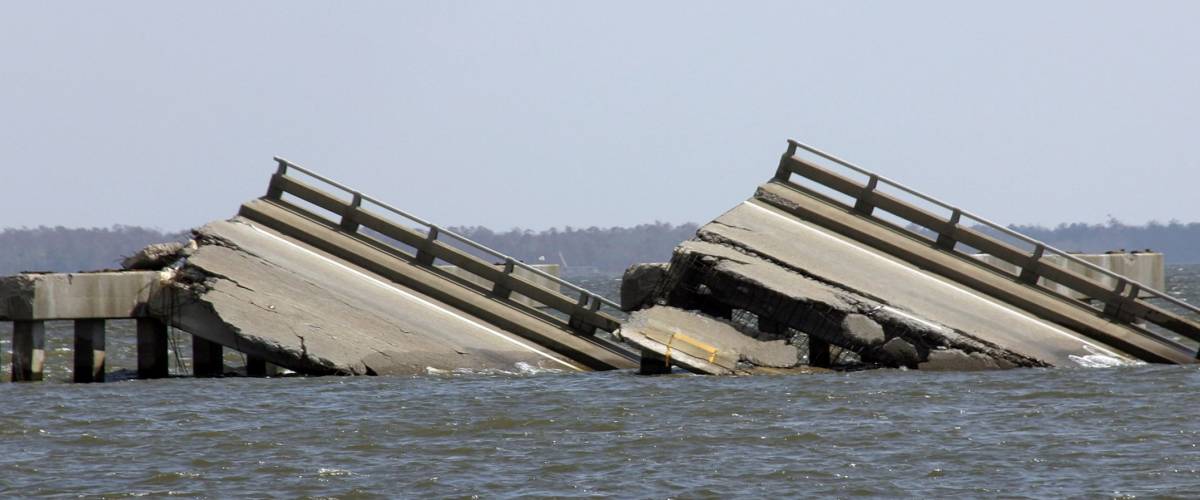 Major disasters since 1953: 83
This state on the Gulf of Mexico has been pummeled by no fewer than 18 hurricanes over the last 67 years.
The worst was 1969's Hurricane Camille, a rare Category 5 similar to Hurricane Andrew, the one that tore up the Miami area in 1992.
Camille's more than 200 mph winds were blamed for 141 deaths along the Mississippi coast and over $1.4 billion in total damage. At least 30 people were killed celebrating the storm in "hurricane parties" near the shore.
Other Mississippi disaster declarations have involved severe storms, tornadoes, floods and a freak southern ice storm in December 1998.
15 (tie). South Dakota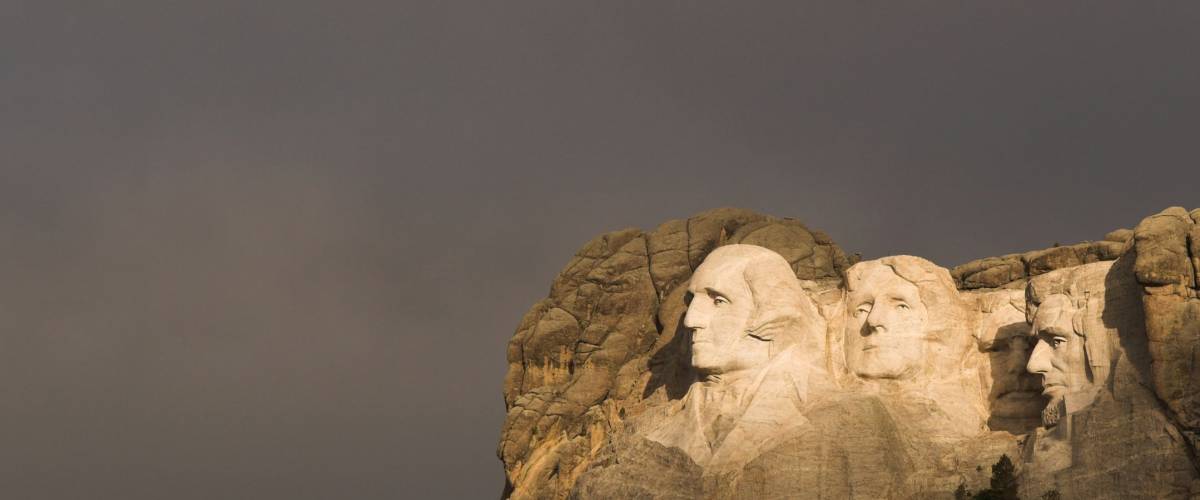 Major disasters since 1953: 83
The Mount Rushmore State can be a stew of severe storms, flooding, blizzards and fires.
A December 2017 fire burned 84 square miles, making it the third-largest to ever hit South Dakota's Black Hills region. Investigators determined that the Legion Lake Fire in Custer State Park started when a windstorm blew down a tree, which hit a power line.
Another disaster was declared over a 2018 fire that ravaged 560 acres near Hot Springs, South Dakota. Authorities think the Vineyard Fire was started by a teenager playing with a flare gun.
14. Louisiana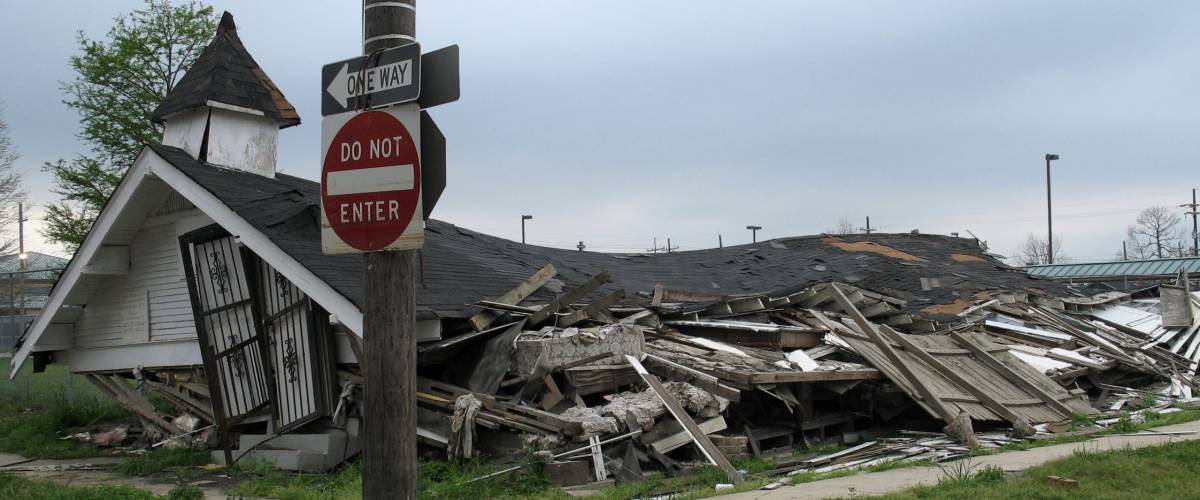 Major disasters since 1953: 90
Since 2005, disaster in Louisiana has meant one word: Katrina.
The state is still recovering from the costliest and one of the deadliest hurricanes the U.S. has ever seen.
It slammed into Louisiana with 140 mph winds and a storm surge of up to 30 feet. The horrific toll inflicted on the state included nearly 1,600 deaths and $25.9 billion in insured losses, according to FEMA.
Because of Louisiana's location on the Gulf Coast, hurricanes have become an unfortunate habit. Katrina is just one of 29 that have given the state disastrous poundings over the decades.
13. Montana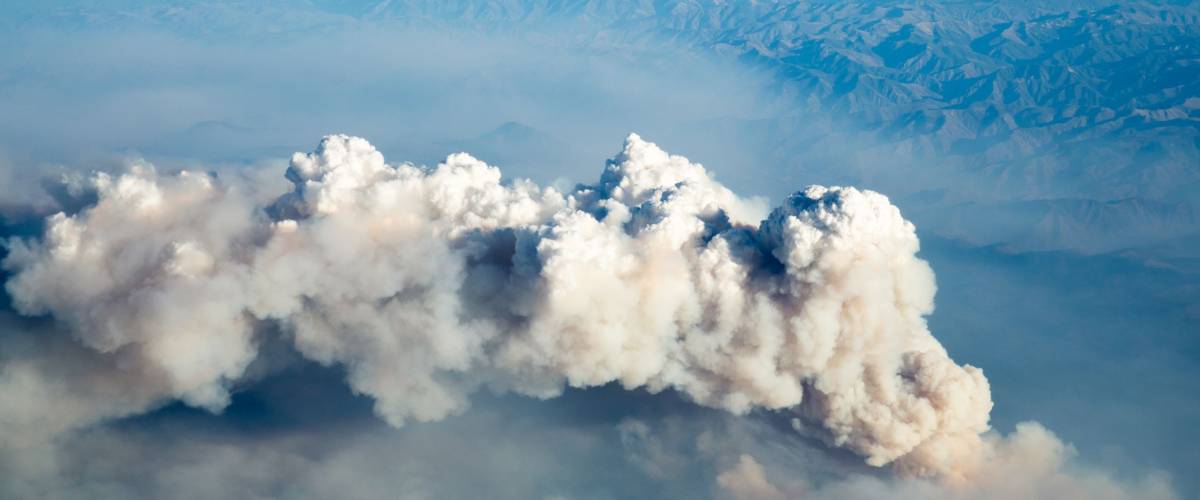 Major disasters since 1953: 91
Fires have been the cause of more than half the disasters declared in this woodsy and mountainous state. A record 2,134 square miles burned in Montana in 2017.
But what's still regarded as the worst natural catastrophe in the state's history was a 1964 flood on the Blackfeet Indian reservation.
At least 30 people died in the flooding, caused by torrential rains. An area spanning nearly 30,000 square miles — roughly 20% of this massive state — was inundated, according to the Montana Historical Society.
12. Alabama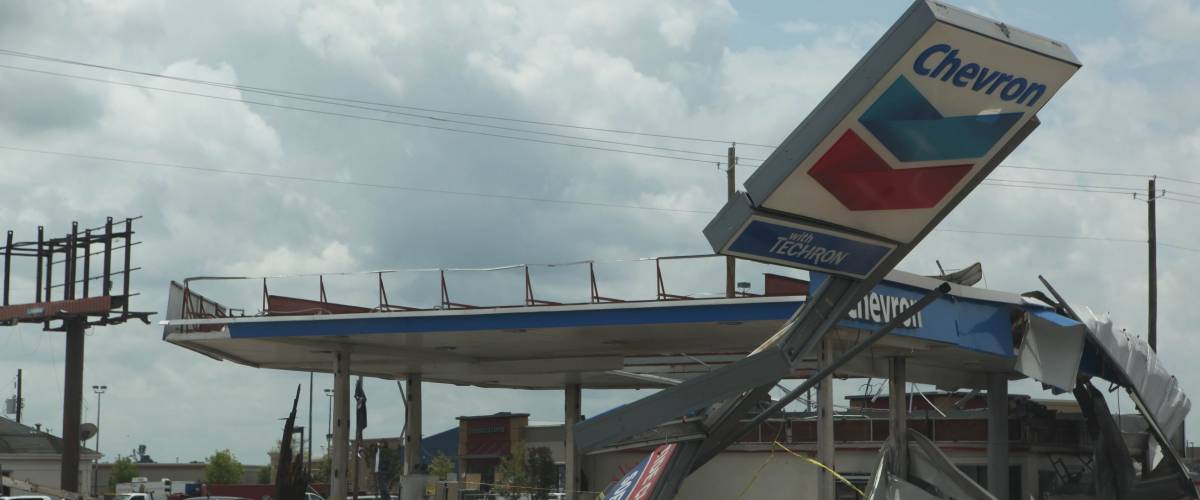 Major disasters since 1953: 93
Thanks to its location on the Gulf Coast, Alabama has found itself in the bullseye of catastrophic hurricanes far too many times.
Twenty-one have led to Alabama disaster declarations, including several that have become household names: Katrina, Irma, Camille. And in 2020, the state was hit with a record-breaking 30 storms. But none of those is considered the worst calamity to ever hit the state.
That distinction goes to an outbreak of 62 tornadoes that struck Alabama over four days in April 2011. The most powerful cut a 25-mile path with 210 mph winds. Nearly 240 people were killed, and around 2,000 were injured.
10 (tie). Colorado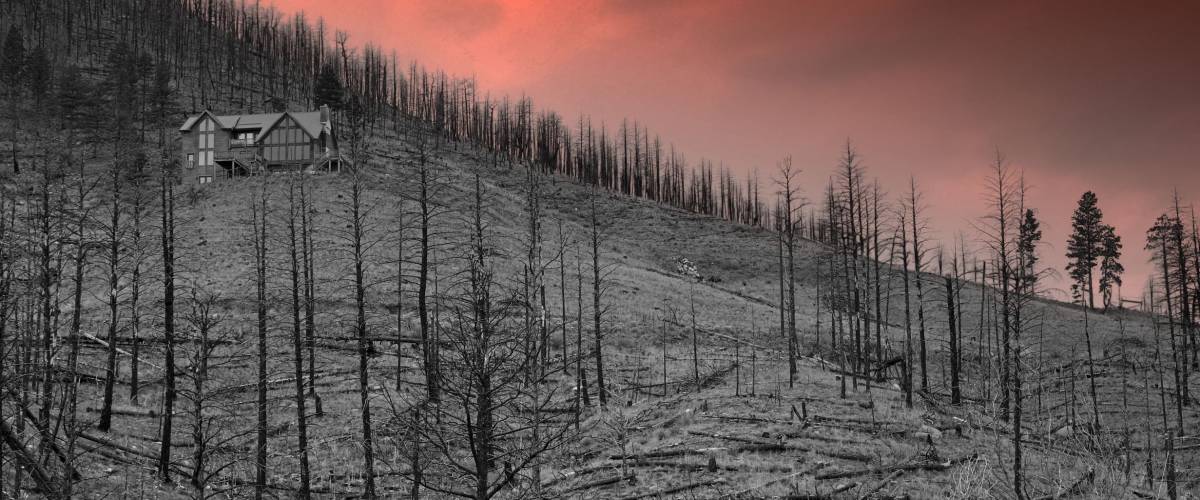 Major disasters since 1953: 96
Colorado is another western state where fires are a major and regular threat. According to property inspection firm HIE, Colorado is a magnet for fires because of its dry climate, thick vegetation and mountain peaks that are like lightning rods.
The 2020 Cameron Peak fire near Chambers Lake was the largest in Colorado history, scorching almost 209,000 acres. In fact, Colorado dealt with three of its largest fires in history last year alone.
Other Colorado disasters have included floods, droughts and a pair of December blizzards in 2006 that cost the federal government nearly $10 million in disaster assistance. Denver was shut down by 2 1/2 feet of snow.
10. (tie) Nevada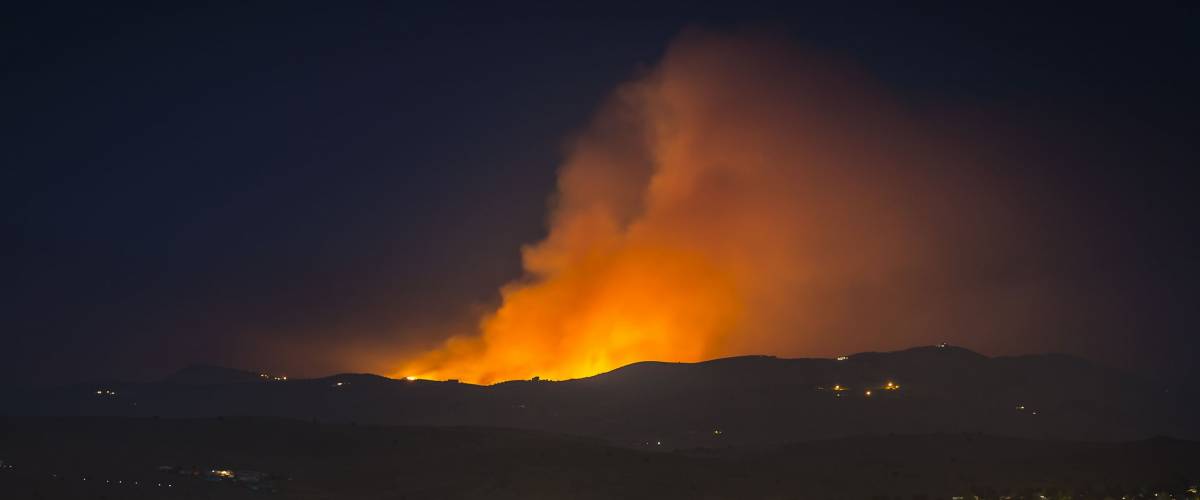 Major disasters since 1953: 96
Things can get very hot in Nevada — and we're not talking about summertime temperatures or Las Vegas strippers. Devastating wildfires have been the cause of well over half the state's disaster declarations.
Officials said the 2017 fire season was the worst in over 10 years and torched more than 1.3 million acres.
Nevada also has been battered by floods, snowstorms, drought and earthquakes. Twin quakes in 1954 had magnitudes of 7.3 and 7.1, according to the Online Nevada Encyclopedia, and damaged not only roads but also the Nevada Capitol building in Carson City.
Like floods, earthquakes are excluded by standard home insurance. Homeowners need special coverage for quake risks.
9. Arizona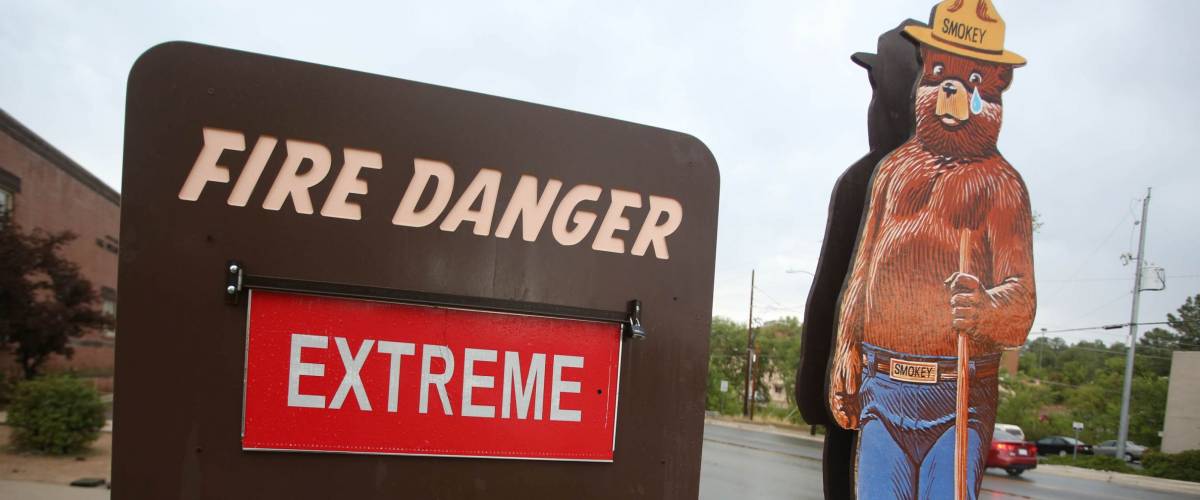 Major disasters since 1953: 98
They don't call it "Aridzona" for nothing. America's 48th state is known for being hot and dry — which is the perfect combination for fires. The state was scorched by more than 2,300 during 2017 alone.
More than half of Arizona's declared disasters have involved fires. In 2020 alone, the state dealt with three of the biggest wildfires in Arizona history, which were collectively bigger than Washington DC, San Francisco, Baltimore, Chicago, Miami, Minneapolis and Manhattan combined, according to The Guardian.
The state does get rain — sometimes too much of it. Fourteen Arizona floods have reached the level of a disaster in recent decades.
8. New Mexico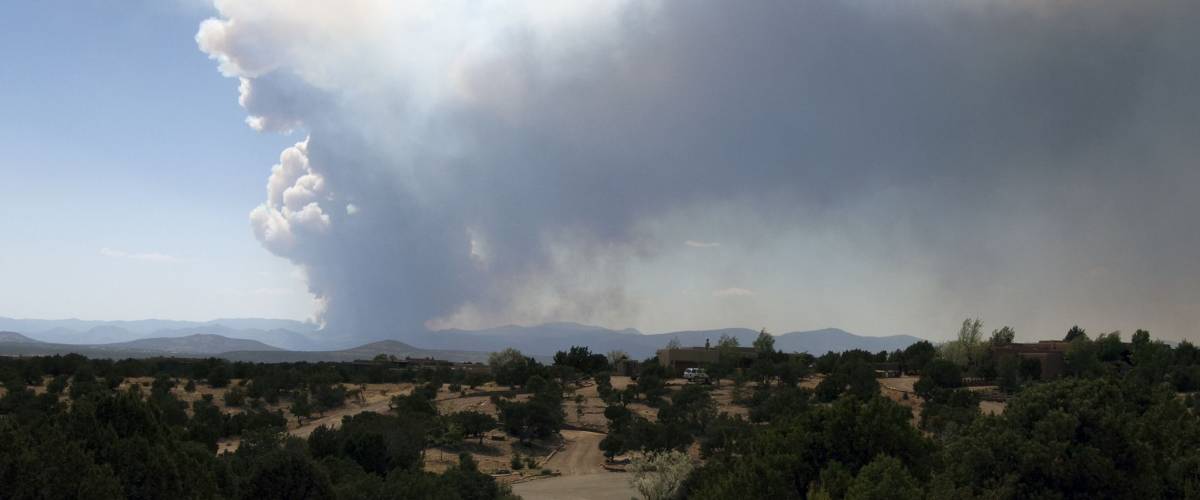 Major disasters since 1953: 100
In some states, hurricane season is a thing. In others, spring is thought of as flood season. In New Mexico, there's a fire season, which tends to start in May or June and last until fall.
More than half the time a disaster is declared in New Mexico, it's because of a forest or brush fire. The worst ever was the Whitewater-Baldy fire in 2012, which burned an estimated 465 square miles — about double the size of Chicago.
New Mexico has seen not only the extremely dry conditions that lead to fires but also monsoon-style rains that have caused flooding and mudslides.
7. New York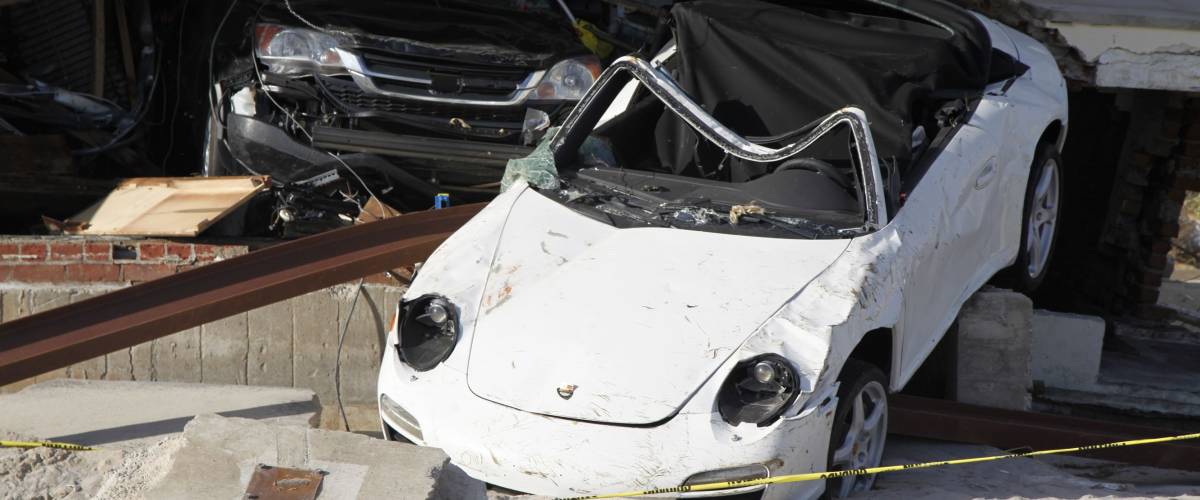 Major disasters since 1953: 101
The Empire State stretches from the Great Lakes to the East Coast, with farm country and mountains in between. Given its mix of climates and terrain, New York faces a variety of disaster threats, too.
Presidents have declared disasters in New York because of: floods; blizzards; tornadoes; fires; ice storms; a 2002 earthquake that wrecked roads and chimneys; and a dozen hurricanes.
Hurricane Sandy in 2012 was the worst storm to hit the New York City area in modern times. It closed stock exchanges, left more than 8 million without power, swamped subway stations and caused an estimated $50 billion in damage.
6. Oregon Major disasters since 1953: 133
The Great Northwest is a land of natural beauty — and natural threats. Oregonians have had to deal with destructive fires, floods, mudslides, snowstorms, drought, earthquakes and even a tsunami.
A 2011 earthquake and tsunami in Japan sent shockwaves across the Pacific to the Oregon coast, where high waves damaged docks and left boats stacked on top of one another. Several boats sank or were washed out to sea.
The Oregonian newspaper in Portland reported that two men were hurt when they were swept off a beach, and one man may have died. Federal disaster assistance for tsunami victims totaled $5.6 million.
5. Florida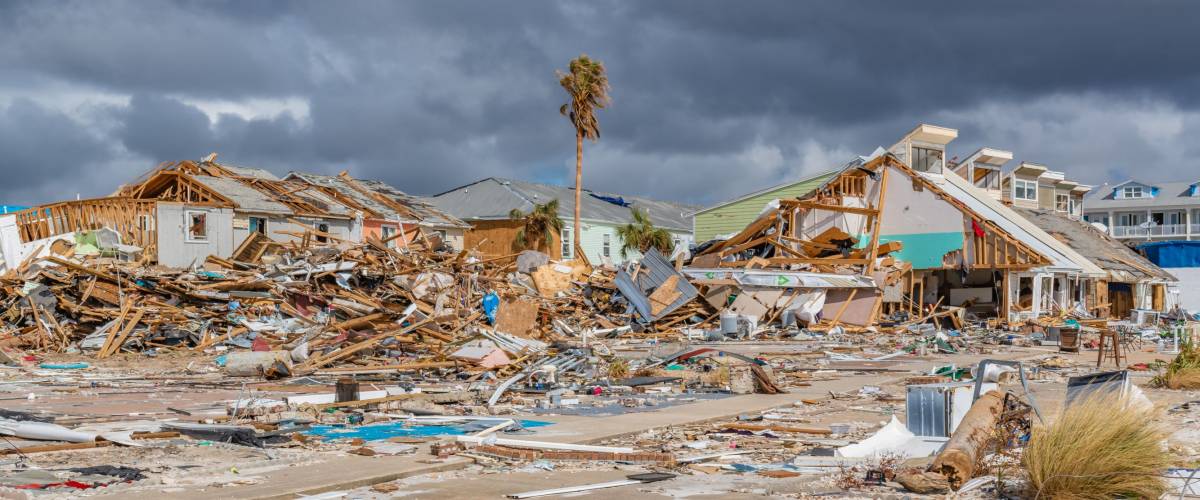 Major disasters since 1953: 160
The way Florida dangles there on a map, at the northern edge of the Caribbean, you'd probably assume hurricanes are the top danger for the Sunshine State. But you'd be wrong.
Florida has seen more disaster declarations from fires (65) than from hurricanes (45). April and May are the peak fire danger months, coming off the winter dry season. In April 2017, more than 115 wildfires were burning at one time.
But that's not to dismiss the threat from hurricanes. Hurricane Irma in 2017 led to mass evacuations, and 2018's Hurricane Michael was a Category 5 storm that devastated the Florida Panhandle and required at least $1.2 billion in federal disaster relief.
4. Washington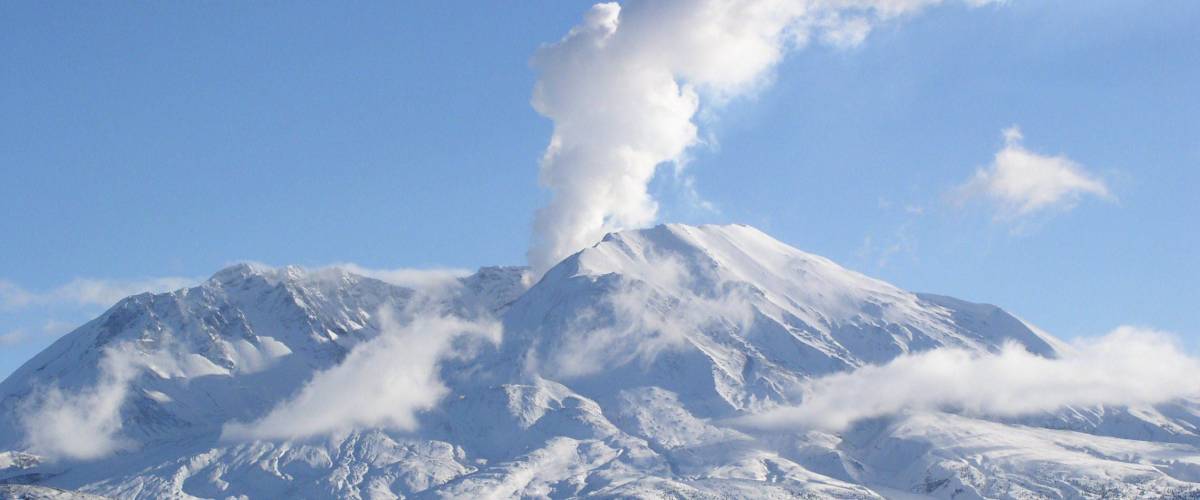 Major disasters since 1953: 177
Though Washington is known for its lush, green forests, the state does have its dry spells — which have resulted in devastating forest fires every year since 2000.
The 2020 fire season was called one of the worst on record and destroyed hundreds of thousands of acres.
Washington also has endured floods, mudslides, landslides, earthquakes — and an infamous volcano eruption.
When Mount St. Helens blew its top in 1980, 230 square miles of forest were scorched, 200 homes were destroyed, 900,000 tons of volcanic ash buried roads, an estimated 7,000 large game animals were killed, and 57 people died.
3. Oklahoma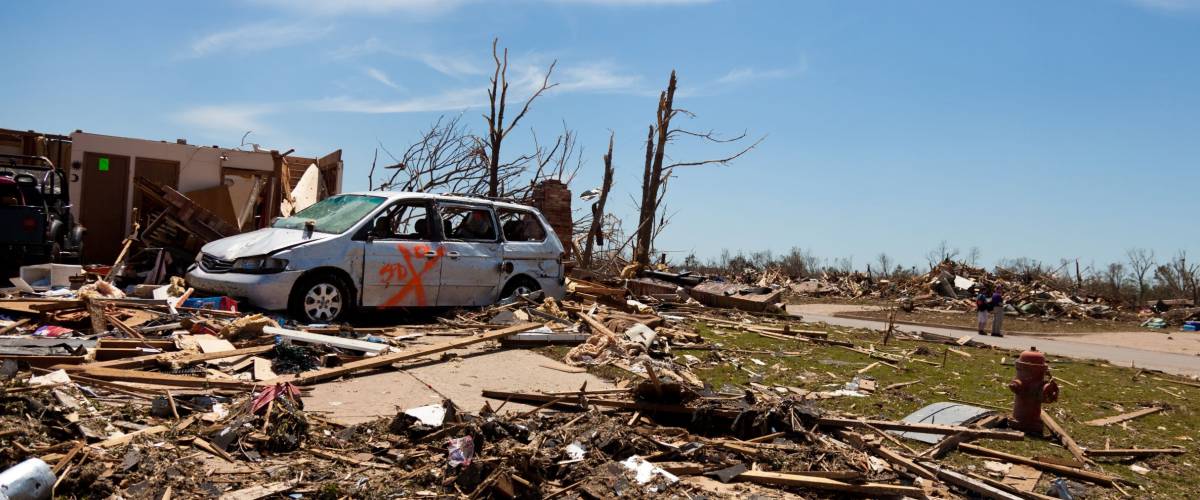 Major disasters since 1953: 210
Though it's a midsize state — ranked 28th by population and 20th for area — Oklahoma is near the top as a disaster zone.
Most of it lies within the central U.S. "Tornado Alley," so the state is plagued by twisters. One of the worst was the Moore tornado in 2013, which killed 24 people and caused an estimated $2 billion in damage with 210 mph winds.
Oklahoma also endures wildfires, floods and severe winter storms. Nine ice storms have been bad enough to bring about presidential disaster declarations.
2. California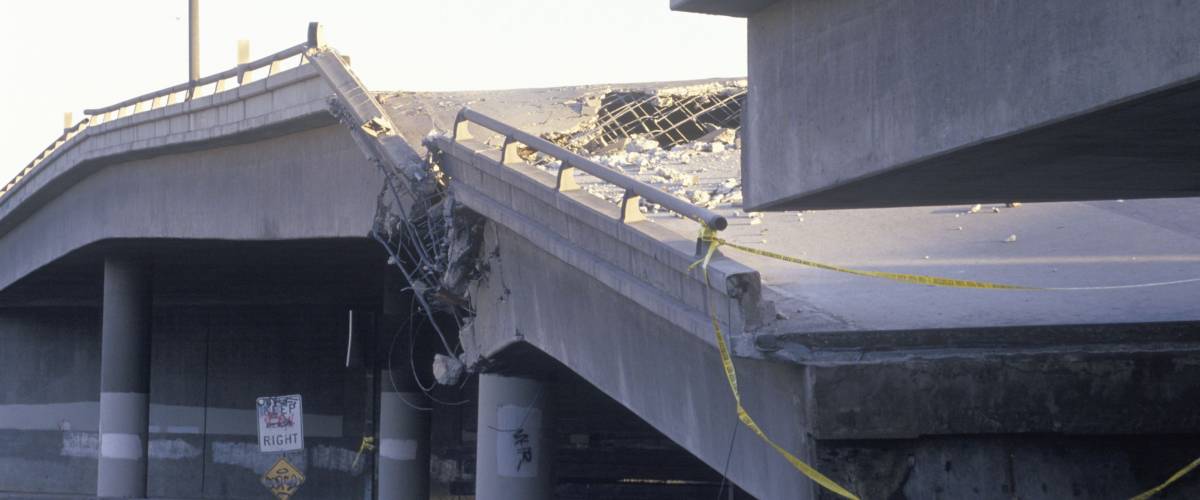 Major disasters since 1953: 336
America's most populous state is also one of the most disaster-prone, according to FEMA data.
California is often associated with earthquakes. The state has seen a dozen disastrous ones over the last 67 years, including the 1994 Northridge quake, the costliest in U.S. history. Fifty-seven people died, and more than $20 billion in damage was done.
But a far more frequent threat in California is wildfires, which get more destructive every year. The 2020 fire season is considered the worst in the state's history.
Thirty-one people were killed, and more than 10,000 buildings were damaged or destroyed. The August Complex fire in the Coast Range of Northern California alone grew to more than a million acres.
1. Texas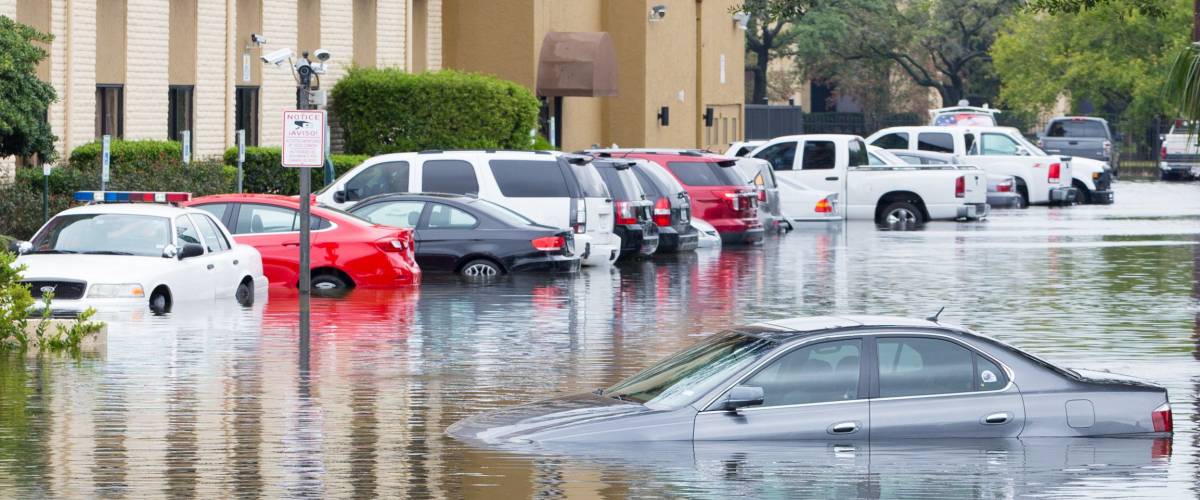 Major disasters since 1953: 360
The disaster risks in Texas are as big as the state's reputation. The sprawling Lone Star State takes beatings from fires, floods, tornadoes, hail, winter storms and — let's not forget — hurricanes.
FEMA officials have said that 2017's Hurricane Harvey would likely go down as the worst natural disaster Texas has ever seen.
The storm dumped more than four feet of rain on Houston, leading to historic flooding that sent homeowners rushing out to their rooftops to escape the rising water. Officials said the storm cost 88 lives and $125 billion in damage.
Sponsored
Compare insurance quotes and save money
Did you know that you could be saving some serious money just by switching insurance companies?
It's true. You could be paying way less for the same coverage. All you need to do is look for it.
But don't waste your time hopping around to different insurance companies. Use a website called SmartFinancial to see all of your options at once.
SmartFinancial will provide you with a tailor-made list of possible policies from all major and most relevant insurance carriers.