Breaking down the numbers
In most states, it costs over $13,000 to raise a child in their first year of life. That includes food, clothes, health care and child care. And this number has only risen post-pandemic. With many child care centers being forced to close their doors, demand has skyrocketed — and so have their fees.
In a recent survey by Care, 63% of parents found that their child care expenses have climbed in the past year, with over half saying they spend more than 20% of household income on that budget line alone.
In the same survey, nearly 60% of parents said they planned to spend $10,000 on child care in the year, which is more than the average cost of in-state tuition at $9,377 as of 2022. For many, these costs are difficult to keep up with.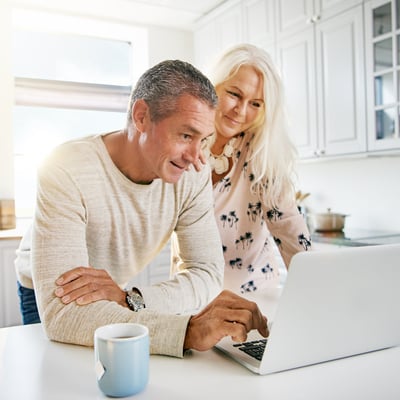 Are you confident in your retirement savings? Get advice on your investment portfolio from a certified professional through Datalign. It only takes 3 minutes to connect with an advisor who puts you first.
Get Started
How employers can help
Parents want time with their family, and that's especially true with a newborn. If businesses want to retain talent, parental leave policies need to change. In another survey, 42% of Americans stated they didn't feel their boss supported parental leave, and 22% felt they were passed over for promotions or raises for taking that leave.
Over 30% of respondents worried they may lose their job entirely for either requesting or taking parental leave.
The average parent now receives just 18 days of paid leave, with a further 18 unpaid. That's despite 90% of Americans believing the government should demand businesses offer paid maternity leave.
The U.S. has a reputation for having one of the worst parental leave policies in developed countries, and it could come back to bite employers who don't get ahead. But in the meantime, how are parents going to manage?
Tips to get ahead
To stay within their budget, 51% of parents in the Care study state they've cut back on non-essential costs like leisure activities, vacations and travel. Nearly 50% have reduced spending on food and dining out, along with other items like clothing.
Other respondents have explored more creative options, with about 31% taking a second job, and a quarter of parents changing jobs or reducing hours at work to look after children at home. One in five stated they left the workforce entirely.
There are ways to raise extra funds, too. Buying second-hand baby clothes, selling items online, or starting a passion project to bring in cash are just a few ways parents can try bringing in more revenue to help ends meet without having to rely on grandma's support.
Sponsored
What are your spending habits?
When you know where your money is going, you can make better financial decisions.
With Rocket Money, get a breakdown of your spending to see exactly where your money is going. Manage subscriptions, lower your bills and put your savings on autopilot.
Managing money just got easier with the Rocket Money app.