Few insurers dominate Almost three-quarters of metropolitan areas in the country are suffering from low competition, according to the latest report from the American Medical Association (AMA).
In fact, individual insurers often dominate their local fiefdoms, controlling 50% market share or more. That's the case in almost half the country.
"These markets are ripe for the exercise of health insurer market power, which harms consumers and providers of care," the study says.
The problem is largely the result of health insurers merging with or buying out their competition. While the government sometimes stops these moves — like it did in 2017 when Anthem tried to buy Cigna to become the biggest health insurer in the country — many more go through.
When an insurer dominates a market, AMA says, premiums are higher and the quantity of coverage is lower.
Since 2011, average family premiums for employee-sponsored health insurance plans have jumped 47%, a survey from the nonprofit Kaiser Family Foundation (KFF) says. That's more than wages (31%) or inflation (19%).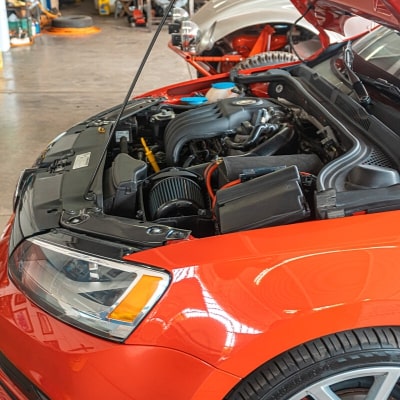 Get the right coverage for all your vehicles and pay less. Compare quotes in minutes with Pretected.
Get a Quote
Some states have it worse Millions of Americans who don't get coverage through an employer or a government program like Medicare can pick and choose their insurer through the Affordable Care Act (ACA) marketplace.
However, depending on where they live, they won't exactly have a wealth of options for what's still commonly known as Obamacare.
A recent study found states have an average of five insurers each — up from a low of 3.5 in 2018 but below the peak of six in 2015.
Delaware only has one insurer offering plans on the state's health insurance marketplace. In another 13 states, there are only two.
And insurers typically don't participate statewide. Rural areas tend to have fewer insurers.
What can you do if you don't have many options? With marketplace open enrollment ending Jan. 15, now is the time to get to work. Start by investigating whatever options you do have for affordable coverage.
Even if you're only looking at a few insurers, that can mean a lot of different plans — so consider using a quote comparison site to quickly find cheap health insurance.
Next, you'll want to look for other ways to save money to afford to offset your high insurance premiums.
Sponsored
Compare car insurance and save up to $500 a year
If you haven't compared car insurance recently, you're probably paying too much for your policy. Getting quotes from multiple insurers used to be time-consuming, but today's technology makes it easy.
Using a free site like Pretected is easy and could help you save up to $500 a year on car insurance. In mintues, their "smart matching" system will provide tailor-made quotes from insurers that can meet all of your coverage needs - and your budget.
Stay protected on the road and find more affordable car insurance in minutes with Pretected.