1. Green River, Wyoming
To borrow from an old Gold Rush expression, there's green in them there waters. Located two-and-a-half hours northeast of Salt Lake City, Green River is home to Americans who earn an average of $77,156 annually. That breaks down to hourly pay of $37.09, far outweighing the national average of about $28.
Higher pay in this case, however, comes with a higher cost of living: 12.8% above the national average, according to Salary.com.
But with the average price of a home at $269,900, according to Realtor.com, it's also a great place to save on housing expenses. What's more, Wyoming has no state income tax and a sales tax of just 4%.
But it's not exactly Swinging Central, either. The town's population has actually shrunk about 8% since 1980, and its wealth is based largely on mining. The Green River Formation contains the world's largest deposit of trona ore, used in the manufacture of glass, chemicals, paper, detergents and textiles.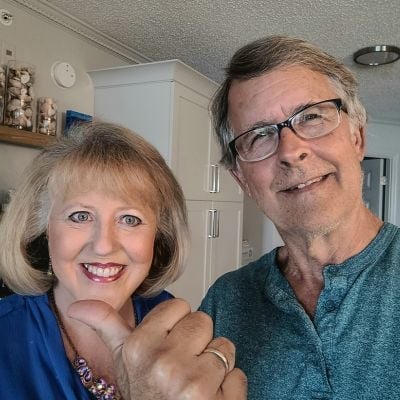 2. Santa Clara, California
If you're planning on moving further west to California, it'll be taxing — literally. The Golden State is home to some of the highest taxes of the United States. Yet Santa Clara boasts an average salary or $70,910, placing it just behind Green River by 8%.
That said, you're going to pay a lot more to live here. Realtor.com finds that the average home goes for about $1.5 million, located as it is on the San Francisco Bay, just a silicon chip's throw from Mountain View (Google), Palo Alto (Facebook/Meta) and Menlo Park ("the capital of venture capital.")
However, you may need a VC fundraise to settle there. The average cost of living is about 78% higher than the rest of the country, according to Salary.com. Your wallet will get hit harder on everything from property taxes to groceries. So if you want to live the California lifestyle, you'll have to be able to afford it.
3. San Francisco
Just 45 miles northwest of Santa Clara, San Francisco is expensive enough to make Santa Clara look like a bargain. The average salary is only slightly lower than Santa Clara, at $68,667, and home prices are also slightly lower, with San Francisco seeing an average at $1.3 million, according to Realtor.com.
Yet the cost of living ranks among the highest in the country, according to Salary.com: about 86.5% above the rest of the U.S. And what you're getting is these days of questionable value. Rampant theft and car break-ins have led to the recall of the district attorney, while long stretches of Mission Street — right near downtown — feel highly unsafe and (smell) unsanitary. No wonder a quarter million people have fled the Bay Area since the pandemic.
Kiss Your Credit Card Debt Goodbye
Having a single loan to pay off makes it easier to manage your payments, and you can often get a better interest rate than what you might be paying on credit cards and car loans.
Fiona is an online marketplace offering personalized loan options based on your unique financial situation.
When you consolidate your debt with a personal loan, you can roll your payments into one monthly installment. Find a lower interest rate and pay down your debt faster today.
Get Started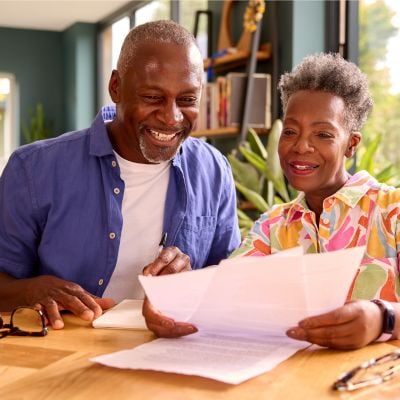 4. Washington, D.C.
In the Nation's Capital, you can earn some decent capital: The average salary sits at $68,635. That goes a lot further than in San Fran when you factor in housing. Homes go for $639,900 on average, though taxes are on the higher end at 10.75%, according to the Tax Foundation.
What's more, the cost of living is still 45.2% higher than the rest of the United States — with housing, food and transportation leading the way, according to Salary.com. But you may be able to give up your car — and all the expenses that come along with it, as Washington boasts the best public transportation in the country, according to analysis from HireAHelper.
5. Fremont, California
As high earning goes, the San Francisco Bay is without rival: A fit jogger can make the trek from Santa Clara to Fremont in two hours. You'll not only drop a few pounds, but a few dollars as the ZipRecruiter study goes: the average salary is $67,101. But the median home price of $1.2 million, while no screaming bargain, is 20% lower.
Along with taxes and housing, health care costs more here than elsewhere in the U.S. But yes, its idyllic location as a San Jose suburb makes Fremont a great place to live — with high ratings for its public schools, diversity and nightlife.
Finding your place
So where to settle then? High salaries and low costs would seem to make Green River a clear winner, but with low scores for its job market, it may be hard to land that top salary. Its nightlife also scores a B-, though you might have guessed that already.
Maybe the best way to measure value, in the end, lies in the feeling of community any city has to offer.
After all, a lower salary goes a long way if you have a dozen pizza pals around to split the bill and laugh the night away.
Sponsored
Follow These Steps if you Want to Retire Early
Secure your financial future with a tailored plan to maximize investments, navigate taxes, and retire comfortably.
Zoe Financial is an online platform that can match you with a network of vetted fiduciary advisors who are evaluated based on their credentials, education, experience, and pricing. The best part? - there is no fee to find an advisor.