What is an employment verification letter?
An employment verification letter — also known as a letter of employment or proof of employment letter — is meant to prove your current or past employment with a certain organization.
These letters are used by:
Mortgage lenders, auto lenders and landlords to ensure applicants can pay their monthly bills.
Lenders and collection agencies to determine whether people qualify for reduced payments or deferrals.
Potential employers to confirm a job seeker's work history.
Government agencies to assess a person's ability to sponsor an immigrant's visa application.
Government agencies to verify salary data for child support calculations and eligibility for various programs.
These entities may request an employment verification letter directly from your current or former workplace, but in some cases, you may have to do it yourself.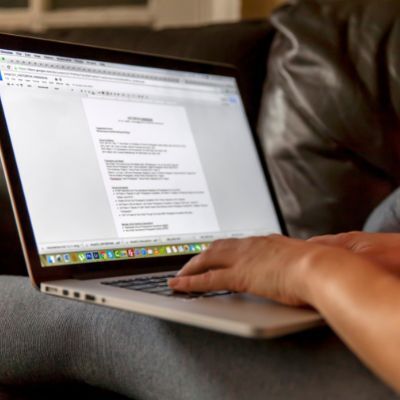 Don't have your next job lined up? ZipRecruiter is rated the #1 job site in the U.S. If you're looking for a job, you can sign up and put ZipRecruiter to work for you. We help you save time by making it easy to apply to jobs with one click.
Sign up for free
Requesting an employment verification letter
Let's say you found a promising job opportunity online, and your potential employer needs to verify your work history.
Every company has its own protocol for employment verification requests, so your first step is to ask your supervisor or HR department how the process works.
You may simply have to fill out a pre-existing request form. On the other hand, if you're asked to write a formal request letter, here's how you can structure it.
Sample employment verification request letter
Hi [Supervisor name],
I'd like to request an employment verification letter. [Explain why you need it — optional].
It needs to include:
[Bullet list of information the requesting party needs]
You can send it to [Instructions for sending], and they're requesting it by [Deadline].
They can also receive it at [Alternative sending method if available].
Please let me know if there is any way I can help.
Thanks,
[Name]
[Role]
[Company]
What should the request letter include?
Some requesting entities may even have a template you can attach for your employer to fill out.
You can include a reason why you're requesting a verification letter, but you don't have to. In fact, you don't even need a reason to request it at all. You might just want one on hand in case you ever need it.
If you're trying to land a new job, you may be tempted to hide the reason from your current employer. Unfortunately, that won't do much good.
You will probably have to include an address to send the letter to — someone seeking to verify your work history will want the info right from the source, not from you — which makes your intentions obvious. It's best to be open and honest.
In fact, not all companies respond to employees' requests. Some may require the requesting party to reach out to them directly, and others don't handle employment verifications at all. Instead, they may point you toward third-party verification services like InVerify or The Work Number. In this case, you or the requesting party would need to register with the service and request verification.
Before giving out any personal information, your company may also require you to sign a release form.
Can you write your own employment verification letter?
You might be able to save everyone some hassle and simply write the letter yourself. After all, proof of employment letters aren't rocket science, and you could whip one up in less than five minutes.
Not all companies allow this, but it never hurts to ask. If they give you the green light, your final draft should be written on official company letterhead and signed by your supervisor.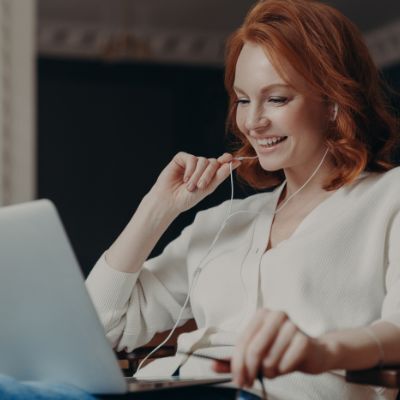 Show off your resume. We will show your profile to employers that fit so they can invite you to apply. Candidates who are invited to apply are nearly 3 times as likely to get hired.
Sign up for ZipRecruiter now
How to write a letter of employment
Each letter may look slightly different depending on the information the requesting agency needs. But in most cases, you can keep it short and sweet.
Sample employment verification letter
[Sending company name]
[Sending company address]
[Date]
[Receiving company name]
[Receiving company address]
To whom it may concern:
This letter is written to confirm that [Employee name] has been employed at [Company] as a [Role] since [Start date] with a current salary of [Salary].
Should you have any questions or need additional information, please reach out to us at [Phone number] or [Email address].
Sincerely,
[Name of supervisor or HR representative]
[Role]
[Company]
Some companies have policies preventing them from releasing certain information, so ask about any restrictions or guidelines before writing your letter.
What if an employer won't provide verification of employment?
Unfortunately, employers are not typically required by law to verify someone's past or present employment.
The Society for Human Resource Management says companies are usually only required to share information with state and federal government agencies.
Other than that, it's a courtesy.
Your company may require you to sign a release form or limit information it shares based on state laws or industry regulations. But HR departments want to keep their employees happy, so they should be eager to help you secure a mortgage or help with whatever else you need.
The exception would be if you need verification from a disgruntled ex-employer. They don't owe you any favors, and there's nothing forcing them to help you. This is one reason why you should never burn bridges.
If they decide to be stubborn, your only option is to prove your employment history by other means. You may have to explain the situation to the requesting party and ask what other proof you can provide, like W2 tax forms, pay stubs or direct deposit info.
Sponsored
Know you're a great match
We tell you if you're a strong candidate so you can prioritize where to apply. ZipRecruiter uses AI technology to match your skills to jobs you may not have found otherwise.