Employment reality
The reality is that workers now move from one job to another an average of 12 times over the course of a lifetime, says the U.S. Bureau of Labor Statistics.
Many people spend less than five years at each job, putting more effort into changing from one position to another through job searching, networking, and keeping up with business and market trends.
At the same time, employers are more likely cut costs by reducing their labor force in response to changing economic conditions than to reduce the salaries of their highly paid executives.
When companies are less loyal to their employees, employees become less loyal to their company, which spurs the increase in job hopping. And it doesn't hurt that changing employers regularly usually results in better pay, career advancement, better work-life balance and more interesting work.
However, even if it's your choice and it's the right choice, leaving your job can be a hard decision to make for so many reasons. Not least of these is the potential for financial pressure that would make it harder to pay for housing and feed yourself and your family. Then there's the daunting prospect of starting over in a new office with a different boss, co-workers and expectations.
This is why it's essential to know when and how to make the switch to a new job. Getting your exit right is even more important when you consider the potentially crippling consequences a shoddy departure could bring you through your professional network.
If you've made the decision to quit or resign, or if you're anticipating being laid off, you need to prepare your exit thoughtfully. Keep reading to find out how to "peace out" like a boss.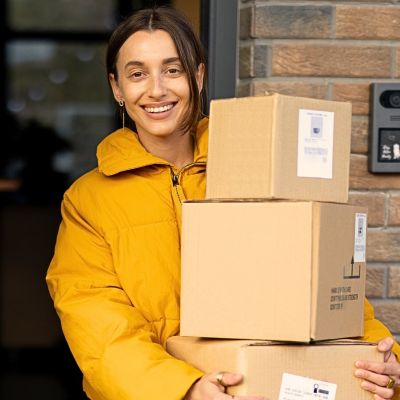 Capital One Shopping's browser add-on automatically applies coupon codes as you shop online. It's absolutely free – plus it takes only two clicks to install. Add the Capital One Shopping browser extension today and start earning discounts of up to 50% on the things you already buy.
Install for Free
Before you've given notice
1. Keep it a secret
Don't start telling co-workers that you're thinking of leaving until you have a signed employment offer from your new employer or have otherwise committed to your decision to leave.
Most people are very quick to note subtle changes in your behavior and may spread rumors that can filter to management before you're ready and create an awkward situation. Plus, it would be embarrassing if your plan to leave fails to materialize — or you could even lose your current job.
2. Have you heard rumors of restructuring?
If you're at risk of being laid off, start preparing as soon as you receive confirmation from a credible source (not just the rumor mill). You may want to start your search for a new job before receiving official word that you've been laid off, just in case.
3. Review your employment contract
Some employment contracts contain clauses that survive after termination and may restrict what you can do after you leave your current job. Confidentiality, protection of intellectual property, noncompete and nonsolicitation of personnel or client clauses are increasingly common.
If you have any questions about what you can and can't do, have a lawyer or someone with relevant experience review your contract. Asking a lawyer may be an expensive way to get advice, but it's advice that could save you a great deal of money and headaches in the future.
If you're choosing to leave, then the usual method is to give two weeks' notice to your employer. However, your company may have its own policy that should be outlined in your employment contract.
4. Prepare for a professional exit
If you're thinking of leaving soon, then organize and complete your current projects so you don't leave unnecessary work for your colleagues or successor. Do your best to finish all your major assignments and prepare a detailed progress report for whoever will be filling your shoes.
Leaving on a good note with co-workers will serve you well. The job market is so connected now that it's likely you'll bump into each other again in the future. Always aim to leave a good impression.
5. Prepare for a stretch with no income
Ensure that you have a good plan in place that will take you through the period between leaving your current job and starting your new job. There are always bills to pay.
Preparing for this may involve sorting out your insurance, cutting back on expenses and putting some money aside, or seeking temporary financial support from family or friends.
Quitting your job
6. Resigning
Schedule a meeting with human resources to inform them about your decision. You may choose to present them with a written resignation. If you choose to write a letter, keep it strictly professional. You don't have to offer up your reasons for leaving.
Be truthful and polite, and maintain a professional attitude throughout the conversation. Discuss a short transition plan and offer to help during the transition period.
You also may choose to request a reference letter. In fact, this is a great idea! If you tie up loose ends politely and professionally, it's much more likely that your employer will write you a glowing review. Even simply confirming your job title and duration of employment with the company is helpful information for a future job hunt. In any case, keep things professional and leave a positive impression.
Be prepared for a harsh reaction from your employer as some bosses overreact to their employees' resignation. For your part, do everything you can to avoid drama. This is an emotional moment, but try to stay calm and professional throughout.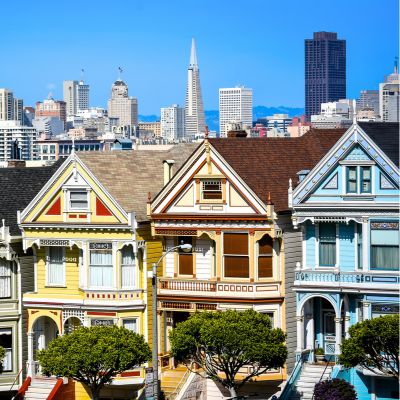 Believe it or not, you don't need millions, or even hundreds of thousands to invest in real estate. Arrived is an online platform where you can invest in shares of rental homes and vacation rentals without the headaches of being a landlord.
Learn More
After you've given notice
7. Prepare for a counteroffer
Your employer might make a counteroffer if they want to keep you around. Consider a counteroffer only if it's better than your new offer of employment elsewhere. If you choose to accept your current employer's counteroffer, then make sure you have it in writing; however, it's worth noting that studies show 50% of workers who accept counteroffers leave within a year.
8. Take stuff (that you're allowed to take)
Make copies of personal documents such as your current contract, professional certifications, and performance reviews. Addresses, contacts, work samples, emails, and employee handbooks can also be of great help going forward. It's best to review your contract before downloading these items and it may be advisable to get written approval from management before taking certain things that may fall under the clauses mentioned in step No. 3.
9. Do your digital housekeeping
Delete anything personal from electronic equipment including mobile phones, laptops, and tablets that were loaned to you during your employment. If possible, performing a complete wipe and restore is much easier than cherry-picking individual files for deletion.
10. Review your benefits
Note when your health insurance expires and make plans for any lapse in coverage. Schedule your doctors' appointments accordingly. Be sure to claim any expenses that haven't been reimbursed yet. If you have other benefits, such as a gym membership or parking pass that you want to keep, make arrangements to change your registration information.
11. Prepare for your exit interview
Prepare for your exit interview. Take a day to review any legal documents that you're asked to sign. Seek independent advice if you have any questions.
12. Notify your clients and co-workers
Get permission from your employer before you inform your co-workers or your clients that you're leaving. Some bosses might not want you to talk to their clients to avoid having their business poached. Where necessary, make introductions between co-workers, clients, and suppliers so they can continue to work on your projects once you're gone.
Leaving your job isn't easy-but it doesn't have to be stressful! Stay positive, be a professional, and prepare your exit well. The experiences you've gained and connections you've made at your job will serve you for a lifetime. Do it right, and leaving your job might be the start of something amazing.
When you're ready for your next job, use ZipRecruiter to quickly and easily find the perfect opportunity for you.
Sponsored
Kiss Your Credit Card Debt Goodbye
Millions of Americans are struggling to crawl out of debt in the face of record-high interest rates. A personal loan offers lower interest rates and fixed payments, making it a smart choice to consolidate high-interest credit card debt. It helps save money, simplifies payments, and accelerates debt payoff. Credible is a free online service that shows you the best lending options to pay off your credit card debt fast — and save a ton in interest.