Here are 9 ways to put your child on the path to lifelong saving.
1. A debit account you control
You can teach your kids about making smart financial choices by letting them loose with a debit card — sort of.
A company called Greenlight has developed a debit card for kids that parents control using an app. You can help them manage daily finances by teaching them important lessons in earning, spending, saving and giving.
The app allows parents to manage chores and allowances, set parent-paid interest rates on savings and even choose the exact stores where their children can shop. Meanwhile, your kids can learn to monitor spending and watch their savings grow.
"Setting a goal and working toward it is a really big deal, especially that very first savings goal that they set and achieve," says Greenlight founder and CEO Tim Sheehan. "First they make a connection between money and work, and then by setting a savings goal they start to see how much work it actually takes to save that money."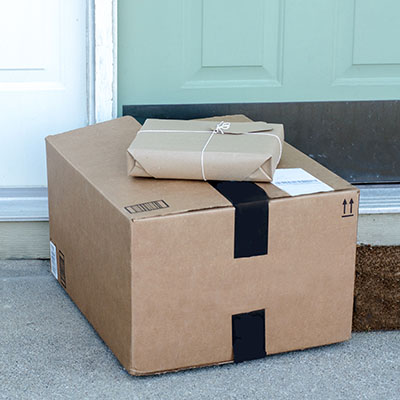 2. Investment accounts
You can open an investment account to help save for your child, but you can also involve them in your own decisions to help them learn.
Teaching your kids how to invest wisely has profound long-term benefits.
Some of the best and least expensive brokerages are online. Most don't charge fees or set minimums on initial deposits and balances. They keep trade commissions low.
This gives kids a chance to practice trading with little investment up front. Many brokers feature online tutorials and learning activities for kids.
You can also try Acorns Early, which deposits your spare change into an investment account for your child. Acorns rounds up your purchases to the nearest dollar; a $2.50 coffee will net you a $0.50 deposit.
Involve your kids in the process and let them watch the savings grow to demonstrate the power of investing even small amounts of money. Then, once they're grown and ready to take over, you can easily transfer your Acorns Early accounts to your kids.
3. 529 college savings plans
According to researchers at Washington University in St. Louis, saving for college increases the likelihood that your children will attend and finish.
Look into 529 plans in your state. A child savings account benefits from tax-free growth.
In a 529 education savings plan, funds are earmarked for qualified expenses such as a portion of private K-12 tuition, college tuition, and room and board.
A 529 prepaid tuition plan pays future tuition at current prices, but it's limited to in-state public schools.
Be sure to let the grandparents know that anyone can contribute to the kids' savings account at any time.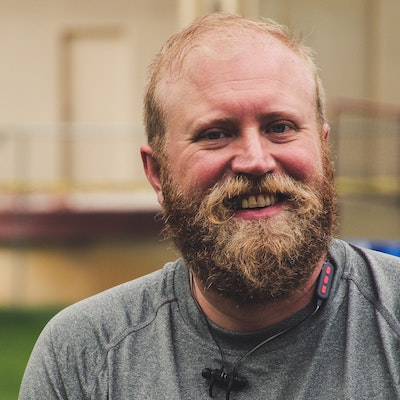 Sign up for Credit Sesame and see everything your credit score can do for you, find the best interest rates, and save more money at every step of the way.
Get Started—100% Free
4. Traditional savings accounts
The greatest advantage of savings accounts is that they earn interest. Compound interest — that is, interest earned on interest — grows at astonishing rates if you consistently save and leave the money alone.
There are several high-yield savings accounts that compound substantial interest.
There are a couple of downsides. The interest earned is taxed each year, and it's easy to access the funds. When kids start whining about going to Disney World, many parents are tempted to dip into savings.
If you're tempted, consider investing in a certificate of deposit, which will lock the money in for a fixed term while gaining interest.
Fees and other costs vary from bank to bank, so do your homework. Comparison shopping will also reveal discrepancies in interest rates. Some institutions pay up to 25 times higher interest than others.
5. Roth IRAs
These are highly rewarding investment vehicles for people of all ages.
You can set a Roth IRA up with any discount brokerage and contribute up to $6,000 per year. Although you'll be taxed on the money in the account while you save, growth and distributions are tax-free.
That's a nice perk when it's time to start college, buy a first home, launch a small business or retire.
Roth IRAs are popular for their flexibility. There are dozens of investment options.
Note that you can only withdraw from the principal after five years without being penalized.
6. Coverdell accounts
The Coverdell education savings account (ESA) was formerly known as the "educational IRA." It's similar to a 529: investment growth and withdrawals for qualified expenses are tax-free.
Coverdells, however, can be used for a broader range of expenses at eligible schools. Examples include elementary and secondary textbooks, certain supplies, equipment, special-needs services and tutoring.
These accounts are available only for families below a certain income level, and maximum contribution limits are capped at $2,000 per child a year.
7. Trust accounts
Some parents lie awake at night imagining their kid blowing a sizable inheritance on reckless living. Irrevocable trusts are designed to prevent irresponsible spending.
You can fund a trust with cash, stocks or other assets. A trustee, such as a banker or attorney, manages it.
You can stipulate how the money is to be used. You can set up the account to pay out in increments over time rather than in a lump sum. You may outline certain conditions that must be met.
Management costs can be expensive, but peace of mind is worth it for some parents.
8. Custodial accounts, UTMA and UGMA
Custodial accounts also are known by the acronyms UTMA and UGMA because they're based on the Uniform Transfers to Minors Act and the Uniform Gifts to Minors Act. The accounts are held and managed for minors until they reach the age of majority in their state.
Wealthsimple, an automated investment service, can help you create and manage a custodial account.
Custodial accounts can involve an investment portfolio or can be a simple savings account.
They're less expensive than conventional trusts because the terms and conditions are predetermined. The first $1,050 of income in a custodial account is tax-free, but an equal portion is taxed at what is known as the kiddie tax rate. Anything over $2,100 is taxed at the parents' rate.
No premature withdrawals are allowed, and the money must only be spent to benefit the child.
9. Online teaching tools
The Federal Reserve Bank of St. Louis has lots of resources for training kids in good stewardship of money. Learn how to involve your children in saving, budgeting, setting up a bank account, shopping wisely and tracking expenses.
Teach Children to Save is a free national program geared to kindergarteners through eighth-graders.
Bankers who volunteer with the program teach kids about opening a bank account and developing a habit of saving. Contact the American Bankers Association to find participating banks.
Sponsored
Here's how to save up to $700/year off your car insurance in minutes
When was the last time you compared car insurance rates? Chances are you're seriously overpaying with your current policy.
It's true. You could be paying way less for the same coverage. All you need to do is look for it.
And if you look through an online marketplace called SmartFinancial you could be getting rates as low as $22 a month — and saving yourself more than $700 a year.
It takes one minute to get quotes from multiple insurers, so you can see all the best rates side-by-side.
So if you haven't checked car insurance rates in a while, see how much you can save with a new policy.