1. Norway
At 81% on the GRI, Norway regained the top spot after four years in third place. The country improved its position from 2021, but is still down from its 87% score in 2012.
Norway held the distinction of being in the top 10 across the four subindices, including finance, where the Nordic nation ascended from 25th to eighth place as it moved its five-year interest rate average into positive territory.
The country also benefited from improvement in the life expectancy and insured health expenditure. While unemployment increased in the country, it appears its interest rate improvements significantly boosted the company's overall scores, supported by its strong health care system.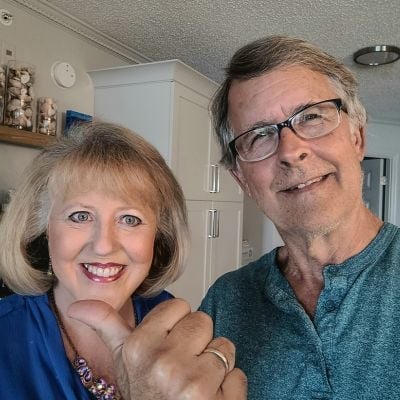 2. Switzerland
Switzerland comes in second at 80%, with the overall score dropping from 81% the year before. The largest drop came from its material well-being factors, with lower scores in income equality and unemployment factors, though it boasts the fourth-highest score for income per capita.
While its finance sub-index fell short this year, Switzerland's environmental and happiness factors improved its performance this year. It was also helped along with higher scores in its life expectancy and health expenditure per capita indicators.
3. Iceland
After achieving the top spot in 2021, Iceland had one of the largest drops to 79%, coming in third. The largest factors here were also in finance and material well-being.
A large factor that brought down the score was an increase in [government indebtedness](. Still, it managed to come in second for income equality and a higher quality of life score thanks to its environmental and happiness indicators.
Trade your favorite stocks any time
Investing doesn't have to be hard. Robinhood is the only place you can trade stocks, options and ETFs 24 hours a day, 5 days a week, all still commission-free. Start building your portfolio with as little as $1.
Get Started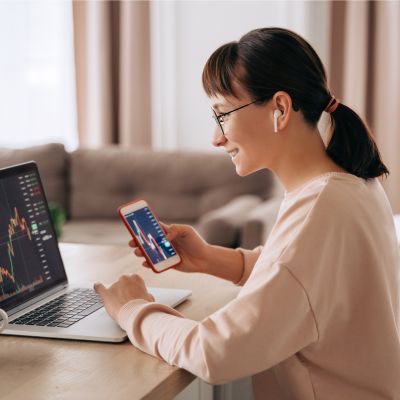 4. Ireland
Ireland held onto its fourth-place position with a score of 76% — a slight drop from 78% in 2021, due to lower scores from its finances and material well-being subindices.
This year's decline came from increased unemployment and income equality factors, but Ireland maintained the third-highest score for income per capita. It also boasted some of the top 10 finishes in the happiness and health indices, with air quality and environmental factors, and health expenditure improvements pushing it forward.
5. Australia
Rounding out the top five, Australia scored 75% in 2022, down from 76% in 2021. As with the other countries, the decrease came mainly from drops in the finances and material well-being subindices. However, there was also a decline in its quality of life factors.
Yet while improvements were made in its income per capita and unemployment factors, it received a lower income equality indicator. It also had some of the highest air quality scores, offset by some of the lowest environmental improvements. Its health care system helped the country to hold onto the fifth position, with life expectancy a major factor.
What about the U.S.?
And the United States? The U.S. can be found way down in 18th place, slipping to 69% from 71% in 2021.
Unemployment and income equality account for some of the U.S.'s place in this year's report. While it achieved the sixth-highest score for income per capita among all the GRI countries, that was offset by a low score for income equality.
Government indebtedness, old-age dependency and tax pressures all pushed the U.S. downwards.
However, there were some improvements. Its life expectancy factors improved for 2022, with the highest score for its health expenditure per capita, and fourth-highest for insured health expenditure of all the GRI countries.
So while finance and material well-being went down, quality of life seems to be slowly improving in the U.S. — not just from health care, but environmental and happiness factors as well.
But there's a long road ahead for the U.S. if it ever hopes to break the top 10.
More: Best states for retirement
Sponsored
Meet Your Retirement Goals Effortlessly
The road to retirement may seem long, but with WiserAdvisor, you can find a trusted partner to guide you every step of the way
WiserAdvisor matches you with vetted financial advisors that offer personalized advice to help you to make the right choices, invest wisely, and secure the retirement you've always dreamed of. Start planning early, and get your retirement mapped out today.