The 4% rule
When you decide to retire, many financial advisors might give you the rule of thumb to take out 4% of your savings each year. This is the amount you can withdraw no matter what and hypothetically still have those retirement savings last another 30 years.
The main question here is whether this would offer you enough income, when combined with Social Security, pension and all the rest. If you have $500,000, that would only be $20,000 per year. Yet if you have $2 million, that would be $80,000.
It's also important to consider what you'll want to spend that cash on now, and in the next few decades. While travel might be important when you're in early retirement, don't forget you'll likely need cash available for health care costs as you continue to age.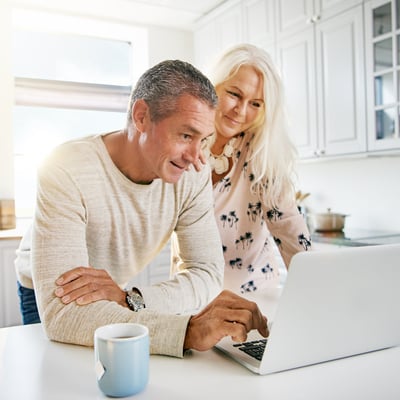 Get advice on your investment portfolio from a certified financial advisor through WiserAdvisor. Fast-track your retirement savings today.
Get Started
The rule of 55
This next rule of thumb deals with the tax implications of retiring early. While some potential retirees will have plenty of savings, it won't be beneficial to retire early if you end up paying normal income tax. This is the case for those retiring after 55.
Usually, you'd face a 10% tax withdrawal penalty for making a withdrawal from a tax-qualified retirement plan like a 401(k). But for workers who have an employer-sponsored 401(k) plan, the IRS allows anyone over the age of 55 who decides to leave the workforce to start drawing penalty-free distributions from that plan.
Keep in mind you'll still be a little while away from claiming Social Security, though. You can find out your full retirement age to take full advantage of Social Security by visiting the Social Security Administration website. There, you can find out how old you need to be to receive 100% of your Social Security, and what it would cost to retire sooner.
You need $1 million (or more) in the bank
A recent survey by Northwestern Mutual found that Americans believe they need $1.25 million to retire comfortably today and continue receiving income for the next 20 years. It's certainly a great idea to create a goal, based on the advice of your financial adviser and a budget.
However, if you're looking to retire today, you need to make that goal flexible. If you're old enough to be thinking about retirement, then we don't have to tell you life happens. You need to have enough saved in case of an emergency, and certainly enough to afford your care if and when you're faced with any health issues. This usually happens around 80 for most Americans, but could happen sooner.
It's also important to note that the study found how much Americans believe they need for retirement increased 20% between 2021 and 2022. So who knows what 2023 might bring? Having a flexible goal will allow you to pivot when situations change.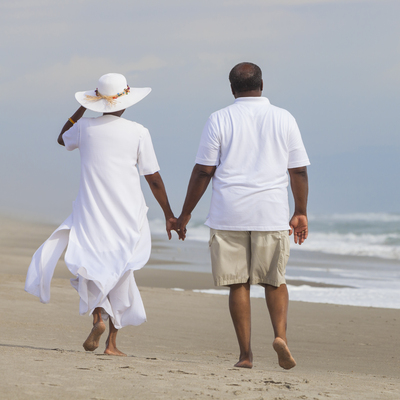 Getting older has its benefits. From dining out and travel to insurance and investments, discover how much an AARP membership can save you.
Join Today
Bottom line
While these are solid rules of thumb to get you started, the best rule of them all is to seek expert advice. Especially if you count yourself among the one in four Americans who told Northwestern Mutual that they feel they don't have enough saved for retirement.
It would be understandable if you feel unprepared. It's a volatile time with a recession on the way potentially, and the country is still coping with the effects of the COVID-19 pandemic.
You may be done with work but feel like retirement is years if not decades away. However, many people are pleasantly surprised after meeting with their advisers about how doable it really is.
And either way, knowledge is power. Knowing where you stand is the first step in getting to where you want to be. Hopefully with a little guidance from these rules and your adviser, you'll be kicking up your feet in no time.
Sponsored
Jump-start your retirement plan with personalized advice
Finding financial advisors for your specific needs doesn't have to be hard.
In only a few minutes, WiserAdvisor matches you with pre-screened FINRA/SEC registered advisors in your area to guide your retirement plan based on what's most important to you.
Get started today with WiserAdvisor, a better way to find the right financial advsior.