How much do you actually need to save?
A retirement calculator or budgeting tool can help to estimate how much you'll need in retirement. This should take various factors into consideration: Are you planning to age in place or downsize to a smaller home? Do you want to travel more in your golden years? Do you have medical costs or caregiver duties to consider? It may be worth consulting a financial adviser to help you through this process.
Once you have a better understanding of how much you'll need to meet your retirement goals, these five tips can help you make up for lost saving time.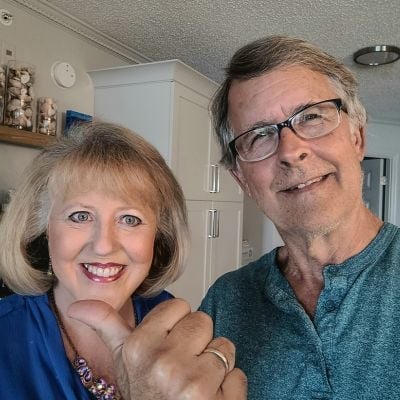 1. Eliminate debt
Saving for the future also means reducing debt in the present — it's hard to save when you're paying high interest rates on your loans. Many Americans will surely struggle in this way as the total household debt in the U.S. is now more than $17 trillion, including debt from credit cards, student loans, car loans, mortgages and home equity lines of credit, according to the Federal Reserve Bank of New York.
Consider the avalanche method (paying off the highest-interest debt first) or the snowball method (paying off the smallest debt first while making minimum payments on the larger debts, gaining momentum as you pay off each debt).
2. Maximize contributions
Make a commitment to maximizing your retirement contributions, especially if you're part of an employer-matching program. This could mean cutting back somewhere else. The contribution limits for 401(k), 403(b), most 457 plans and the Thrift Savings Plan have increased to $22,500 for 2023 (from $20,500). In addition, if you're 50 or older, the catch-up contribution has increased to $7,500. Putting more aside for the future could also help to reduce your current tax liability.
Trade your favorite stocks any time
Investing doesn't have to be hard. Robinhood is the only place you can trade stocks, options and ETFs 24 hours a day, 5 days a week, all still commission-free. Start building your portfolio with as little as $1.
Get Started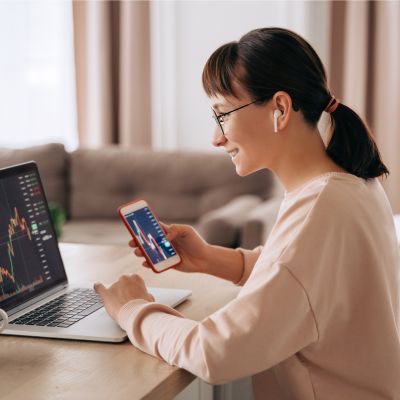 3. Consider annuities
An annuity is an insurance product that sets you up with a guaranteed future income, either a lump sum payment or a series of payments at regular intervals. This requires you to make one or more contributions that will then earn interest, often on a tax-deferred basis, until the payments begin at an agreed-upon date. Annuities aren't for everyone; they can come with a high upfront cost. Talk to your financial planner about whether it's the right option for you.
4. Work longer
Deciding to work past age 65 means you'll be able to contribute more to your retirement savings. You'll also be able to wait longer to claim your social security benefit. While you can claim this benefit as early as age 62, your monthly benefit will be reduced by a certain percentage before your full retirement age. You could also look for ways to generate passive income, start a side hustle or get a part-time job that you enjoy.
5. Downsize
By selling your house and downsizing into a smaller home or condo, you can invest any profits into your retirement portfolio. You also might save money on utilities and maintenance, which could be funneled into your savings. You could also consider generating income from your current home, such as renting out the basement.
If you waited well past the age of 25 to start saving for retirement, it's still possible to build a nest egg — and following some of these tips could help you play catch-up.
Sponsored
Meet Your Retirement Goals Effortlessly
The road to retirement may seem long, but with WiserAdvisor, you can find a trusted partner to guide you every step of the way
WiserAdvisor matches you with vetted financial advisors that offer personalized advice to help you to make the right choices, invest wisely, and secure the retirement you've always dreamed of. Start planning early, and get your retirement mapped out today.