Identify how much you need
You can't predict exactly how much money you'll need during retirement – but you can make an educated guess. To start, gather the following information:
Annual cost of living during retirement: Use your current cost of living as a starting point, then adjust for inflation and figure in expenses that are likely to rise, such as medical care or travel.
Expected retirement benefits: Consider any and all funds you have in retirement savings, plus benefits such as Social Security or pension. Figure in any taxes due when you take a distribution.
Number of years in retirement: Though this part can be tricky, make your best estimate of how much time you'll have between retirement age and passing away. Consider the average life expectancy for your demographic, along with family health history.
Once you compile the information above, plug it into this formula to estimate how much money you'll need to retire:
(Annual cost of living - expected retirement benefits) x number of years in retirement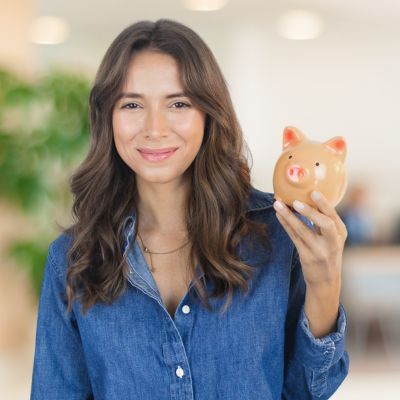 Don't let your money idle in low-interest accounts! Savvy savers are earning up to 10x more interest by keeping their hard-earned cash in a high-yield savings account. Find some of the best options here.
Get Started
Make big cuts
Big spending cuts can be painful in the short-term but rewarding down the line. If you want to accelerate your timeline to retirement, consider slashing on spending and diverting the money toward retirement savings. Here are a few ways to reduce what you spend:
Examine your biggest expenses and brainstorm ways to eliminate or reduce them
Downsize your home, relocate to a more affordable area or move in with a family member
Eliminate car payments, auto insurance, gas and more by selling your car and switching to a bike, public transit or walking
Use your employer match
If your employer offers a match on retirement contributions, such as for a 401(k), it may represent your only opportunity to bring in free money.
According to research from Vanguard, the average employer match was 4.5% of salary in 2020. In other words, if you earned $80,000 and your employer matched 4.5%, their contribution to your retirement would be $3,600.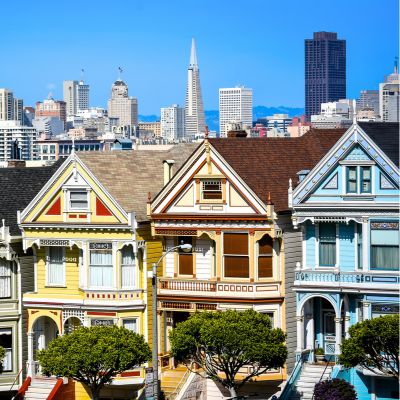 Believe it or not, you don't need millions, or even hundreds of thousands to invest in real estate. Arrived is an online platform where you can invest in shares of rental homes and vacation rentals without the headaches of being a landlord.
Learn More
Make catch-up contributions
Starting at age 50, you can make a catch-up contribution to the following retirement accounts for $1,000 all the way up to $7,500 a year (thanks to recent changes in tax law), depending on the account:
401(k) (other than a SIMPLE 401(k))
403(b)
SARSEP
Governmental 457(b)
A catch-up contribution is tax deferred and higher than the maximum amount usually permitted by the IRS. In other words, it lets you reduce your taxable income more than usual and add extra money to your retirement savings.
Tap into home equity
It's not ideal to borrow against your home, since falling behind could mean facing foreclosure. But if you're a homeowner with equity and can comfortably afford the payments, here are some options:
Home equity loan: A second mortgage received as a lump sum, usually for up to 80% of your equity, and paid back over five to 30 years.
Home equity line of credit: Withdraw a certain percentage of your home equity and repay it an unlimited number of times during a "draw period" (usually 10 years) before you enter a repayment period (usually 20 years).
Reverse mortgage: Receive monthly payments or a lump sum from your lender, then pay it back (plus interest) when you sell your home or pass away.
Keep in mind that equity isn't the only requirement to qualify for this kind of financing. Lenders will approve or deny you based on your credit score and income. You may also need to cover financing charges such as origination fees or closing costs.
Sponsored
Kiss Your Credit Card Debt Goodbye
Millions of Americans are struggling to crawl out of debt in the face of record-high interest rates. A personal loan offers lower interest rates and fixed payments, making it a smart choice to consolidate high-interest credit card debt. It helps save money, simplifies payments, and accelerates debt payoff. Credible is a free online service that shows you the best lending options to pay off your credit card debt fast — and save a ton in interest.