Townhouses vs. houses
These two types of homes offer different homeowner experiences. If you're trying to decide between the two, your budget, desired neighborhood and how you'll want to live in your home will be important considerations. When comparing a townhouse vs house, the main distinctions lie in layout and size. Townhouses are typically smaller and narrower than houses, often featuring multiple stories and sharing exterior walls with neighboring townhomes. In contrast, houses usually offer more square footage and are a standalone structure. In residential areas, it's common to find rows of interconnected townhomes lining the streets.
Stop overpaying for home insurance
Home insurance is an essential expense – one that can often be pricey. You can lower your monthly recurring expenses by finding a more economical alternative for home insurance.
SmartFinancial can help you do just that. SmartFinancial's online marketplace of vetted home insurance providers allows you to quickly shop around for rates from the country's top insurance companies, and ensure you're paying the lowest price possible for your home insurance.
Explore better rates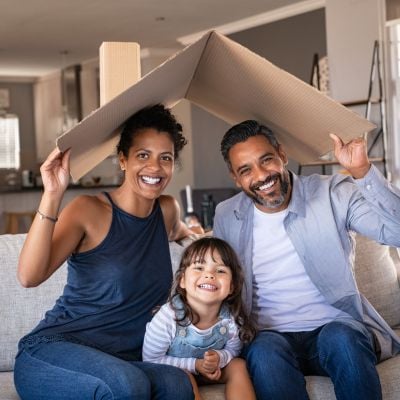 Pros and cons of a house
The term house usually refers to a free-standing (or detached), single-family home. But buyers will encounter all kinds of houses, including duplexes and even triplexes that are free-standing structures divided into multiple units. But for our purposes, let's focus on single-family houses.
When you buy a house, the land comes as part of the deal. And as the owner of both the land and the building, you're responsible for both the exterior and home maintenance. That will include landscaping, general upkeep, repairs, taxes and insurance.
Pros
Houses are great for families or people who want a little more room to themselves.

With a free-standing building, you're not sharing walls with neighbors and you have additional privacy.

You also have more autonomy over your property — for better or worse.
Cons
The larger your property, the more maintenance needed.

More maintenance means higher expenses.

Typically, single-family homes are priced higher than other types of properties, such as condos and townhouses.
More: Condo vs. apartment: What's the difference?
Pros and cons of a townhouse
Townhouses are similar to houses in some ways. When you buy a townhouse, you also own the building and the land it sits on. However, they are not free-standing structures.
Townhouses are typically built in rows, and unless your home is on the end of a row, you are likely to share walls with other homes. Because townhouses are connected, you will own the land in the front and back of the home.
Some townhouse developments have communal spaces, such as pools, tennis courts or playgrounds. To maintain those amenities, members of the community are expected to pay monthly homeowners association (HOA) fees. Also, the association may dictate standards for the appearance of your home and property.
Pros
This type of home is more common in urban areas. It maximizes a plot of land, building up rather than out and incorporating as many units as possible.

Townhouse buyers can acquire a decent amount of square footage close to urban centers. This is a big lifestyle bonus for some prospective homeowners.

Also, maintaining a smaller plot of land will take less time. And you may have access to a swimming pool that you can enjoy without having to worry about cleaning it yourself.
Cons
If you're looking at buying a home with plentiful outside space, a townhouse probably isn't going to cut it.

Also, the experience might not be much different than living in a condo, especially with the proximity to your neighbors and the rules of the homeowner's association. HOA politics and policies in townhouse communities don't always suit all buyers, who might feel a lack of privacy or autonomy over their property.

Finally, because they tend to be built on multiple floors, townhomes don't suit residents with mobility issues.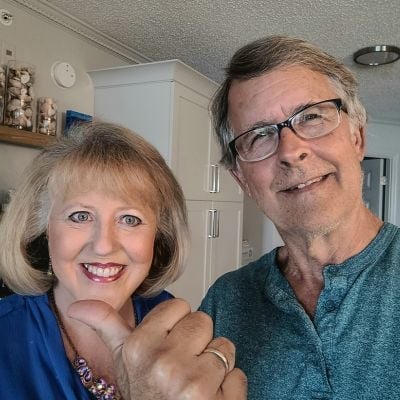 The dollars and cents of a house vs. townhouse
While a townhome might cost less than a free-standing house, the monthly fees and special assessments from your HOA can reduce those savings significantly. And what they offer in value can vary greatly over the long term.
Appreciation
The real estate market occasionally takes a dip, but both these types of homes are likely to increase in value over time. The rate of appreciation will likely differ, however.
When you own a townhouse, you don't actually own the components that can increase a home's value: the common areas and the land.
Free-standing homes tend to come with more land, so they appreciate in value faster and at a higher rate compared to townhouses.
Resale value
Because the appreciation is slower with a townhouse, you're likely to get better resale value on a home.
But one thing townhouses have working in their favor is that because there are typically so many other similar properties nearby, determining fair market value for your property will be more straightforward than with some single-family homes. And if you have great amenities and close proximity to schools and public transit, those factors will also work in your favor as well.
More: Is now a good time to buy a house?
Townhouse vs. house: As a rental property
One restriction you might encounter with townhomes is an HOA restriction on renting out your home. If you are looking for an investment property, it may be trickier to find a townhouse that fits the bill.
If that's your goal here, shop around to find a townhouse community that allows for that. Make sure to read the HOA rules.
Of course, detached homes also tend to bring in higher rents, so keep that in mind as well.
House vs. townhouse: As an investment
The value of a house will appreciate faster than a townhouse, but neither are bad investments.
Townhouses can be great starter homes for families who want a little more space than they'd have in a condominium.
Which one should you buy?
It really comes down to what you want as a homeowner. If you're a first-time buyer who prefers proximity to the city center and amenities as well, a townhouse should suit your needs nicely.
People who place a higher value on privacy and want more outdoor space will likely find themselves happier in a single-family home.
If a townhouse is what you can afford, the limited maintenance is appealing and you find a complex with great amenities, go for it. After all, carrying a mortgage and building equity in a home, whichever type it is, will nearly always be a better investment than continuing to rent.
Sponsored
Follow These Steps if you Want to Retire Early
Secure your financial future with a tailored plan to maximize investments, navigate taxes, and retire comfortably.
Zoe Financial is an online platform that can match you with a network of vetted fiduciary advisors who are evaluated based on their credentials, education, experience, and pricing. The best part? - there is no fee to find an advisor.