Are you angry yet? Well, there are plenty of people you can blame. Take a look at nine reasons the prices you pay at the pump are getting pumped up.
Why is gas so expensive now?
1. Refineries are having issues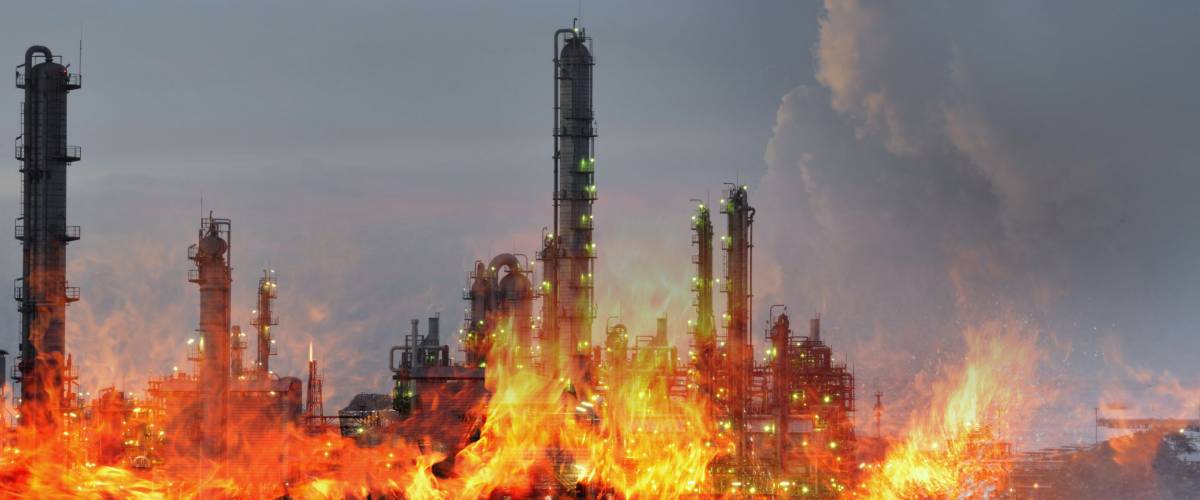 Gas prices are climbing partly because fires and other problems have been knocking out major U.S. refineries that make gasoline from oil.
In March, fires disrupted production at America's third-largest refinery, near Houston, and at a big facility in Los Angeles.
Other plants have had shutdowns for unexpected maintenance, particularly in California. Six out of California's 10 major refineries have had problems this spring, the Oil Price Information Service reports.
The impact from the refineries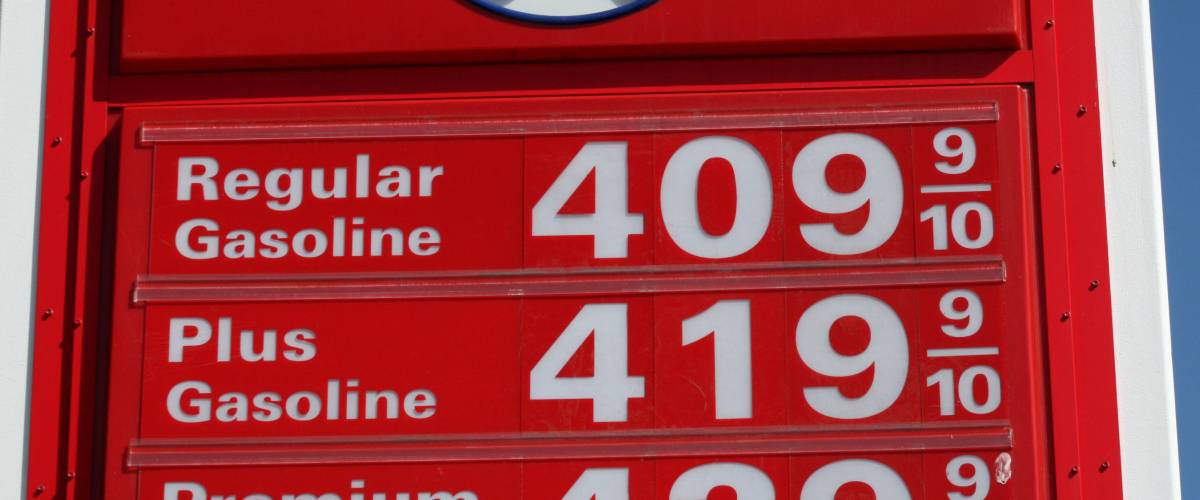 With all the setbacks, domestic refineries were turning out 9.8 million barrels per day of gasoline during the last week of March — down from the 10.1 million barrels a day that were produced in late March 2018, the Energy Information Administration says.
Refinery issues in California can send prices spiking at that state's gas pumps almost immediately, because most California gasoline is produced within the state to meet tough anti-smog standards.
California's average price for regular-grade gasoline has soared above $4 a gallon for the first time in five years, putting a ton of stress on family bank accounts.
2. OPEC is pumping less oil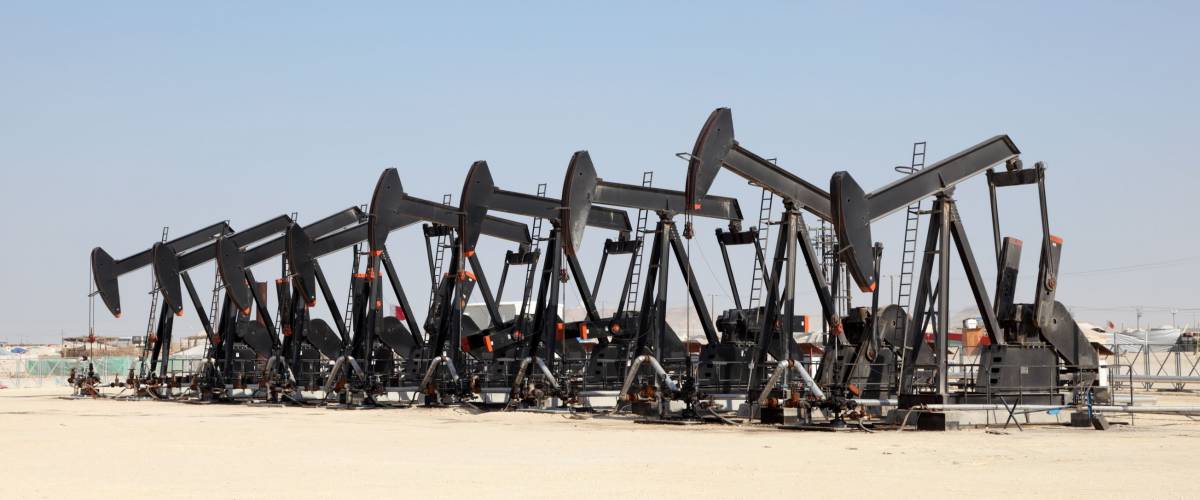 Rising oil prices are another factor for higher gas prices. A big reason the cost of crude is going up is that the world's oil-rich countries have been pumping less of the stuff.
Saudi Arabia's energy minister recently told CNBC he's "leaning toward" holding down oil production through the end of the year.
OPEC member countries had scheduled an April meeting to discuss whether to keep their production cuts in place, but they decided to punt until June.
The impact from OPEC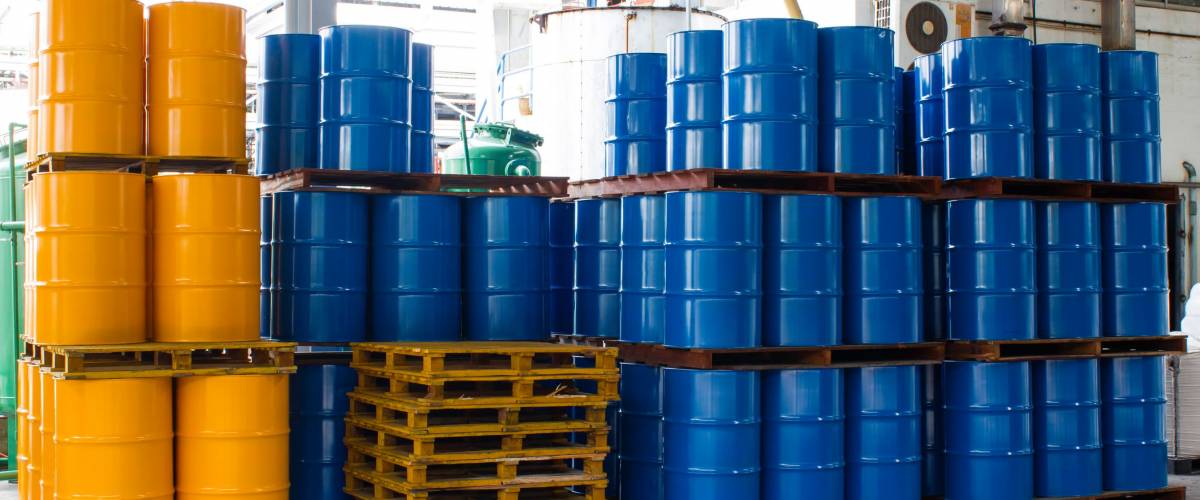 The OPEC nations and others have been working to reduce production by 1.2 million barrels per day, which has tightened the supply of oil and pushed prices up.
A Reuters survey found the cartel's oil output dropped in March to levels not seen in four years.
That has helped to push the price of crude oil to the highest levels of 2019. And it's not rocket science (or even petroleum engineering) that when gasoline's raw material becomes more expensive, gas eventually becomes costlier, too.
3. Americans are hitting the roads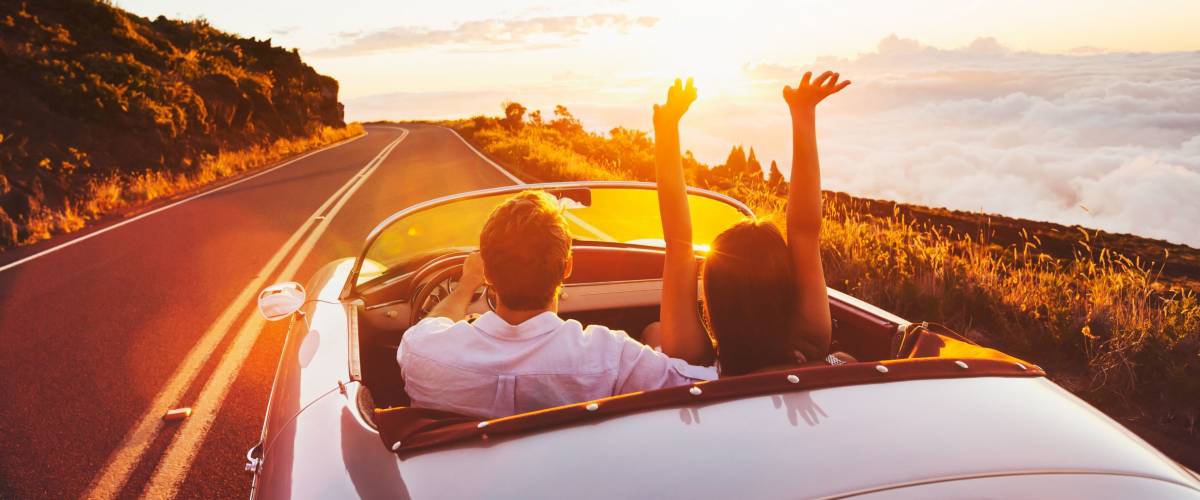 The warmer temperatures of spring have arrived, leading more Americans to drive off on road trips and planned vacations.
AAA says motorists itching to get out there and go someplace are already buying gas at a "summer-like" rate.
If that's you, better make sure you've got a cash-back credit card that rewards extra cash for gasoline purchases.
The impact from more driving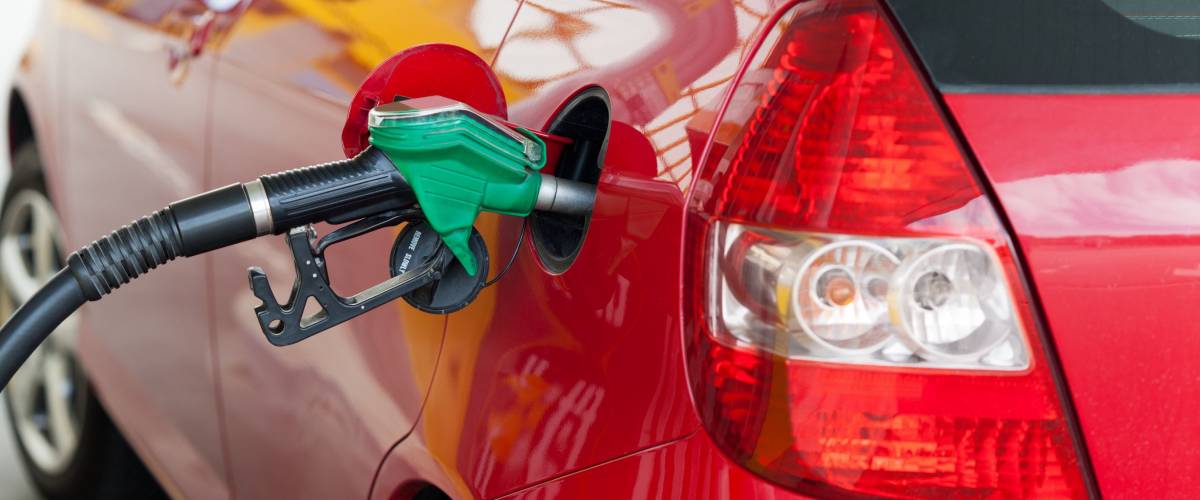 As more people fuel up, the increase in demand for gasoline causes prices to go up. (Just think back to what you learned in school about supply and demand.)
In early April, demand for gas nationwide was about 6% higher than it was during the same time a year ago, according to Energy Information Administration data.
The EIA forecasts Americans will do 1.3% more highway driving this summer than last, and use nearly as much fuel as they did during the summer of 2017 — which set a record for gas consumption.
4. Summer gas is pricier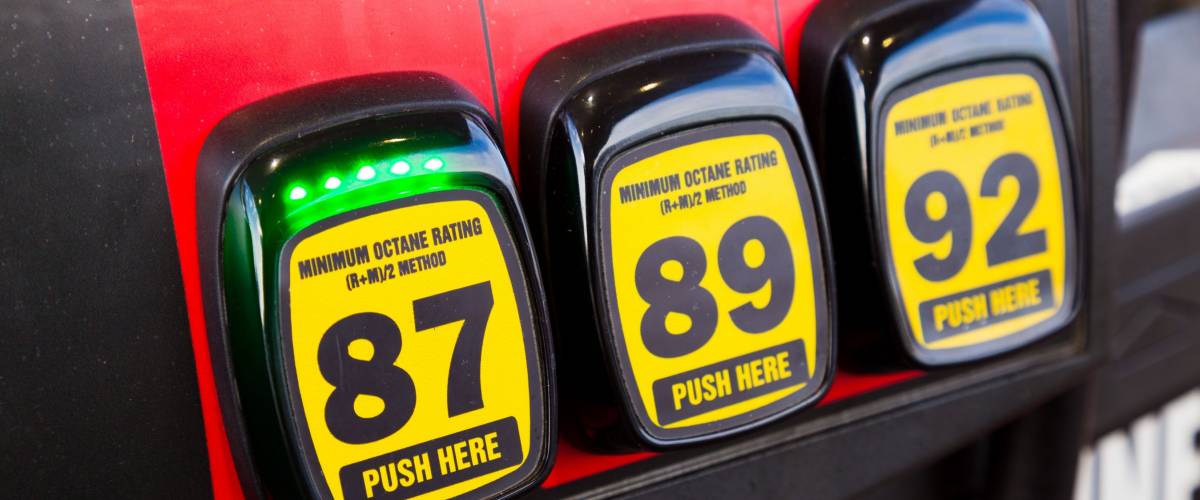 Some people love sipping on that blend of ice tea and lemonade known as an Arnold Palmer during the summer months.
Gasoline has its favorite summer blends, too, though they're costlier and more complicated than mixing together a couple of soft drinks. Gas sold in summer contains more expensive ingredients that help curb toxic air pollutants and seasonal smog.
To hold down unhealthy emissions, the summer blends also are made in a way that reduces fuel evaporation on hot days.
The impact from summer gas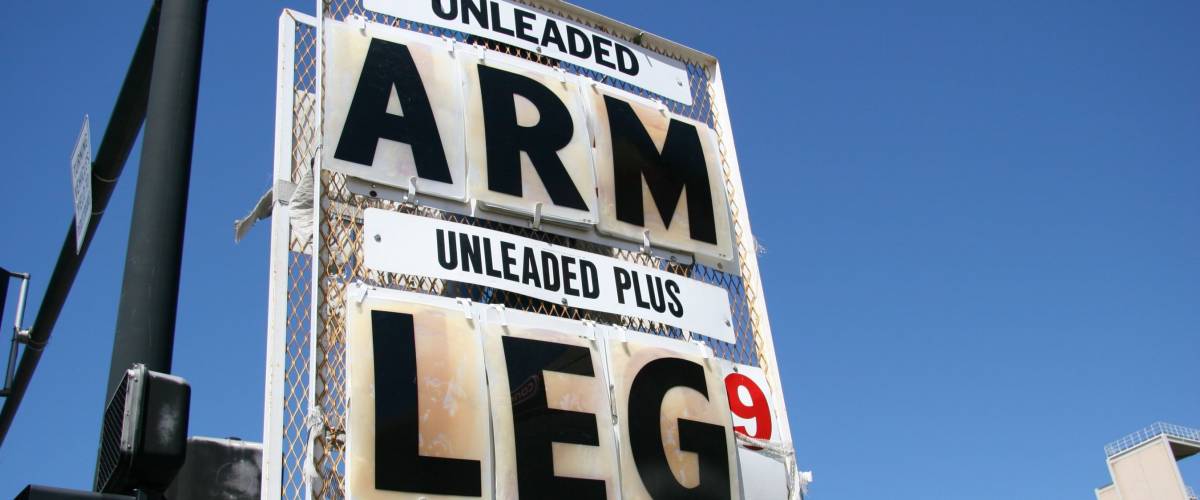 Summer fuel blends have been required since 1990, as part of the Clean Air Act. Estimates of the cost difference to produce summer gasoline range from a penny per gallon more to 15 cents per gallon extra.
You'll need to be certain you're getting every car insurance discount you're entitled to, to help keep your driving costs in check.
The changeover to summer gas also is responsible for some of thte refinery outages during the spring, because plants must briefly shut down to prepare to make the seasonal blends.
5. Ethanol got washed out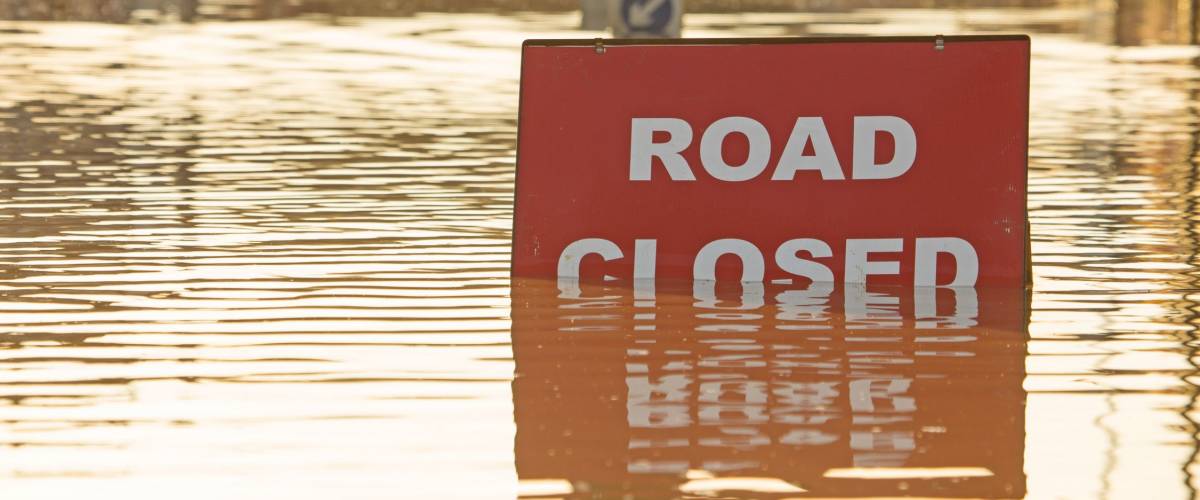 The massive floods that recently hit the Midwest have helped to drive gas prices higher by creating a shortage of ethanol, an ingredient in most gasoline sold in the U.S.
The flooding damaged supplies of corn, which is used to make ethanol.
Even worse, it knocked out facilities in Nebraska, Iowa and South Dakota that churn out at least 100,000 barrels of ethanol a day, about one-sixth of U.S. ethanol production, Reuters reported.
The impact from ethanol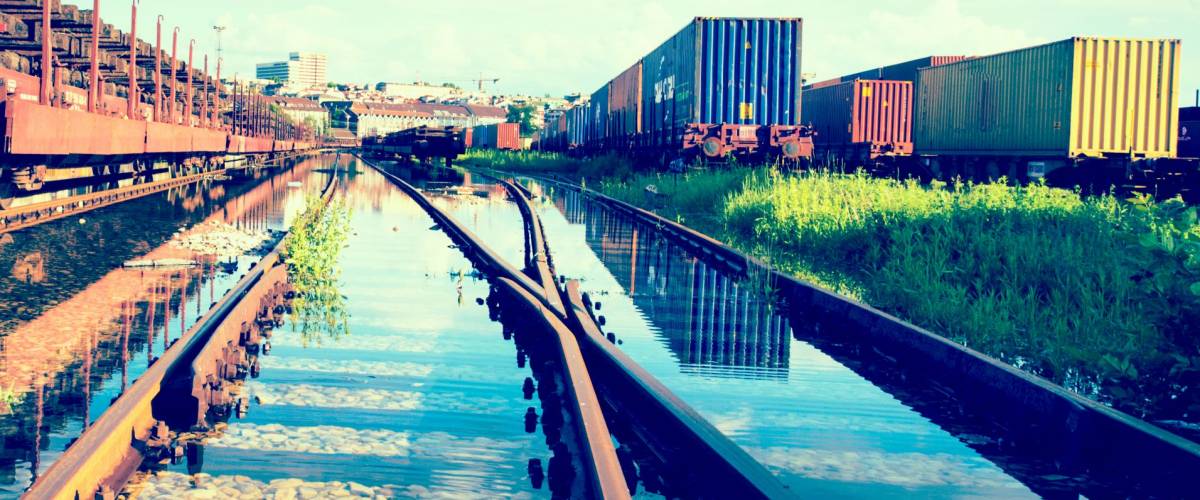 Worse still, rail lines got flooded, which prevented corn from being transported to the plants for refining, and stopped shipments of ethanol from getting out.
Prices for Midwestern ethanol fell in Chicago, because there was no way of moving the stuff to the East and West coasts, where there were shortages.
American gasoline producers on the coasts turned to Brazil for ethanol, to help get them through the crunch — and that caused prices for Brazilian ethanol to go up.
6. Venezuela oil is being squeezed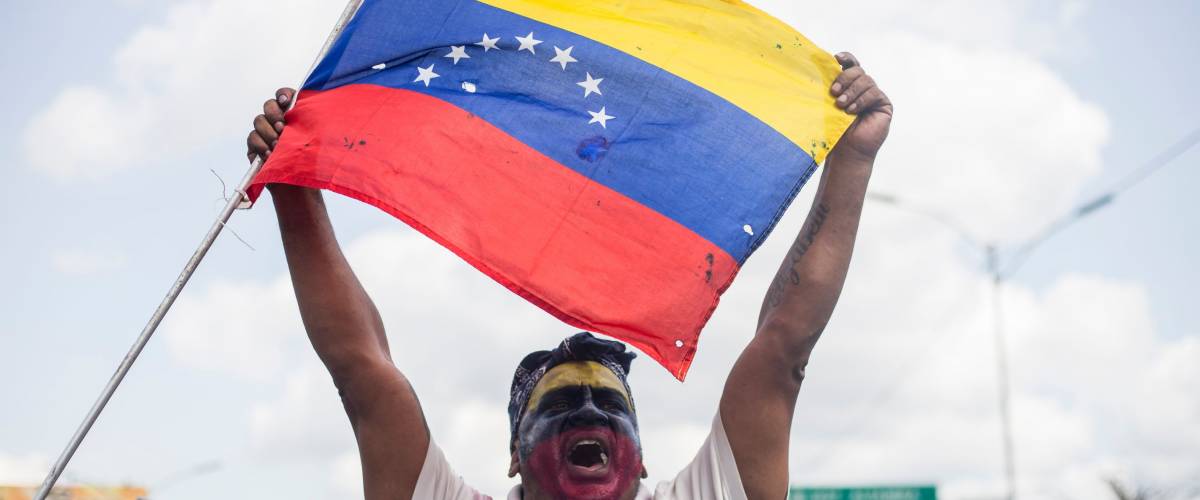 The political and economic crisis in Venezuela has led the U.S. to impose sanctions, which have squeezed the South American country's oil industry.
Venezuela is one of the largest oil producers in the world. Or it was, anyway.
U.S. officials say Venezuela's oil output has been dropping steadily, by about 50,000 barrels a month, Reuters reported.
The impact from Venezuela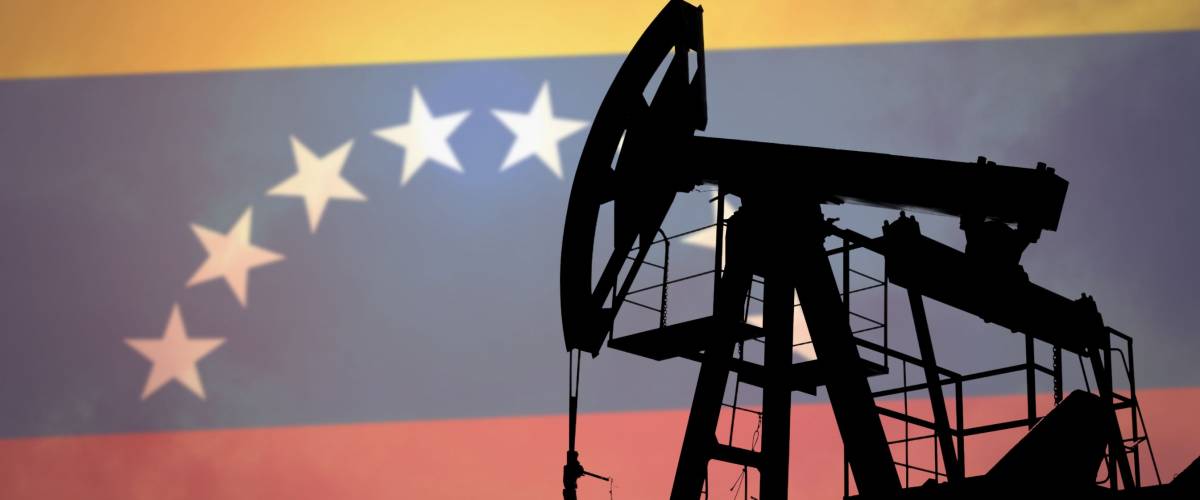 The loss of Venezuelan oil from the market is helping to strain world oil supplies and raise fuel prices.
Oil production in Venezuela plunged by more than a quarter during March alone, according to OilPrice.com.
Venezuela is an OPEC member and is heavily dependent on oil. Oil accounts for more than 90% of exports from the South American country and largely keeps the government operating there.
7. Gasoline taxes are rising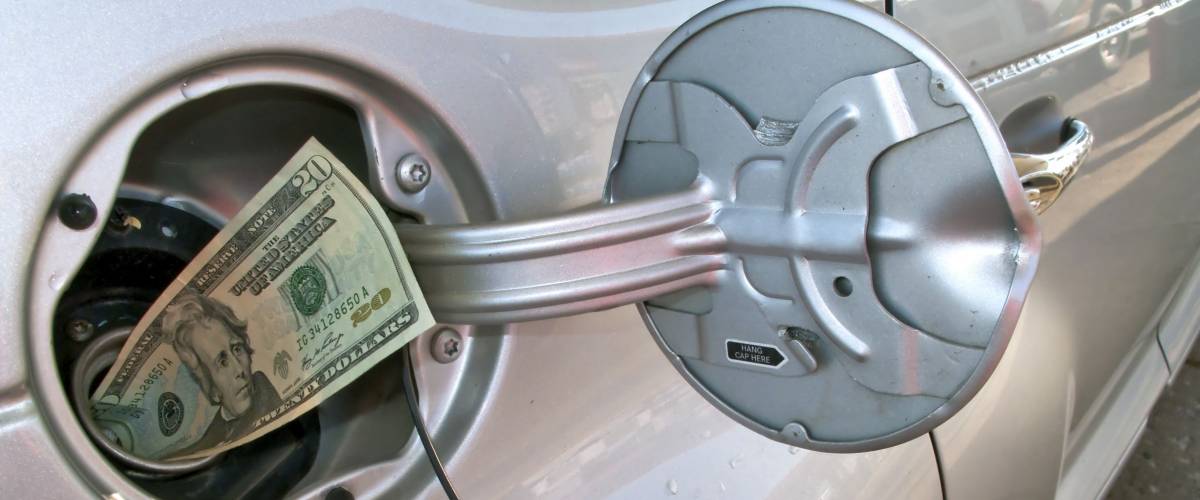 Another reason for higher gas prices is that gasoline taxes have been going up around the U.S. Odds are, it has happened where you live.
According to the nonprofit Institute on Taxation and Economic policy, 30 states have either increased or restructured their gas taxes since 2013.
A couple of the latest examples: Ohio's governor has signed into law a 10 1/2-cent hike that will take effect on July 1, 2019, and Alabama is hiking its gas tax 6 cents a gallon on Sept. 1.
The impact from gas taxes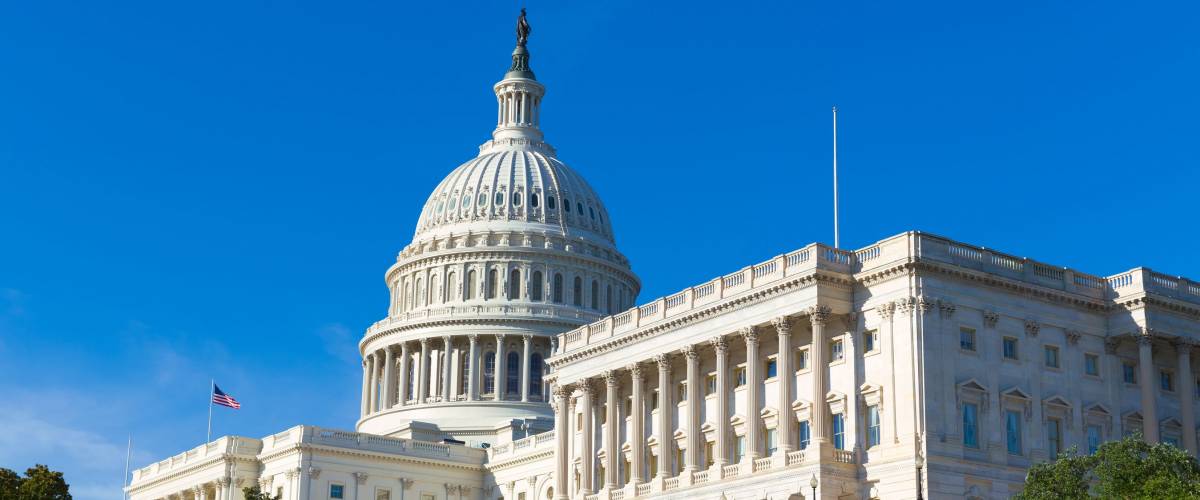 An average of around 53 cents of the price of a gallon of gas nationwide currently goes to federal, state and local gas taxes, the American Petroleum Institute says. That's up a nickel from two years ago.
You think that's rough? Just wait, because a more substantial increase may be on the way that would be felt throughout the U.S.
The federal gas tax has been stuck at 18.4 cents a gallon since 1993, but a bill in Congress would raise it by 25 cents over five years, to drum up money for road and bridge projects.
8. The dollar is looking dubious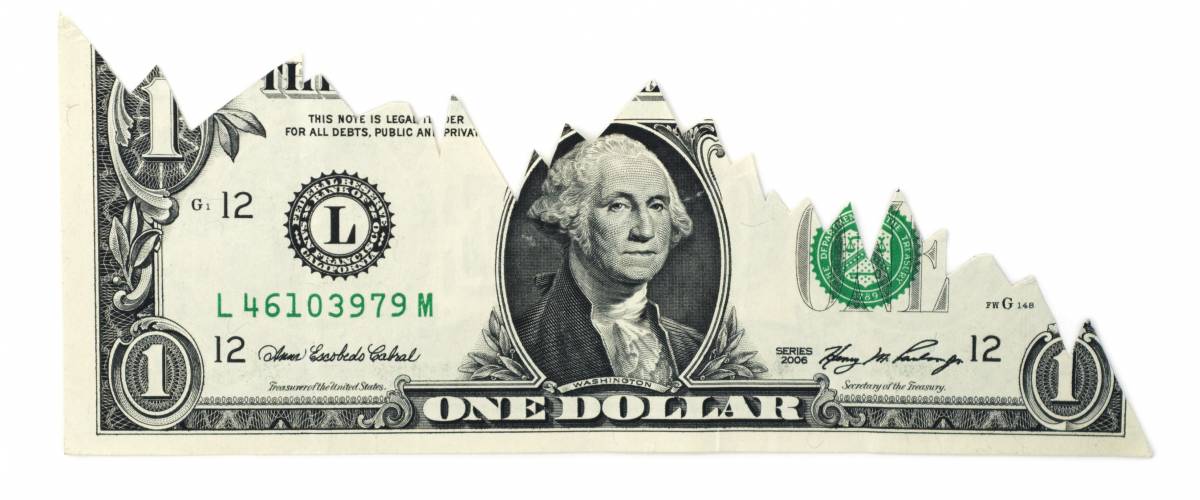 The value of the dollar has an inverse relationship with gas prices. When the dollar's value declines, the cost of gasoline increases.
That's because a weaker greenback makes imported oil cost more.
In other words, it takes more dollars to buy oil on the global market, as AAA recently noted.
The impact from the dollar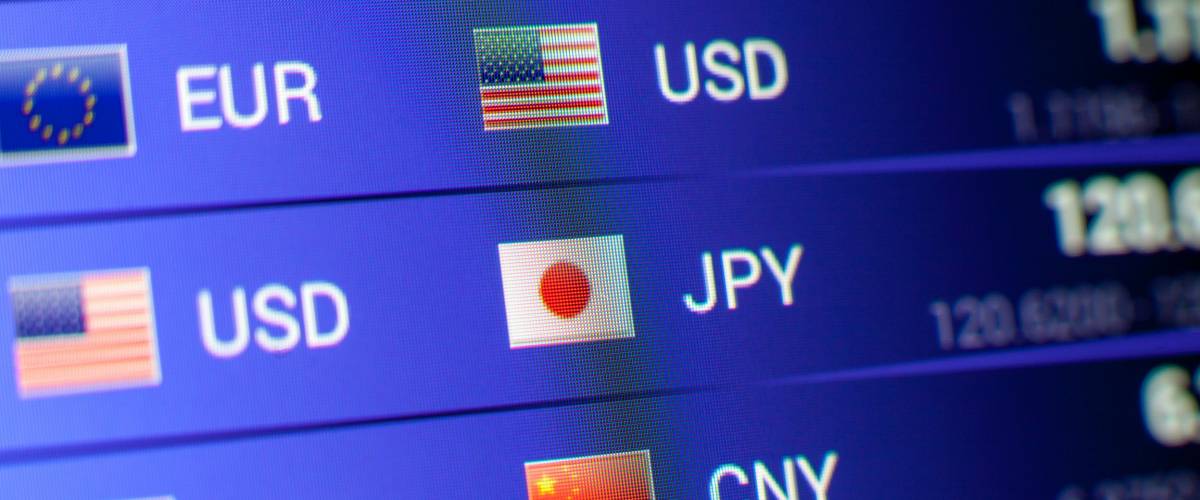 Morgan Stanley has forecast that the value of the dollar will decline from now through 2020, which may not be very helpful for motorists.
The dollar has been zigzagging against other currencies in 2019, and some experts believe it's working its way lower. That's definitely something you'll want to keep in mind if you've got currencies in your investment portfolio.
Each dip puts upward pressure on oil and gas prices.
9. Traders think energy prices will rise — so they do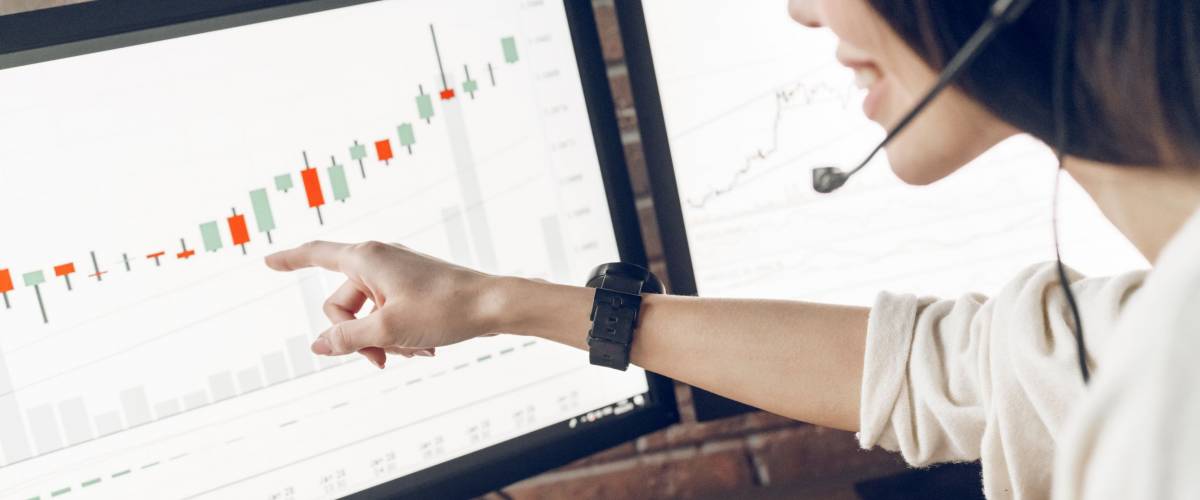 You can direct some of your anger over rising gas prices toward speculative commodities traders.
If the traders think oil is likely to become more valuable, they buy more of it — and cause prices to rise on commodities markets. How's that for wacky psychology?
Oil companies see those higher prices as an opportunity to raise their prices, and the cost of gasoline eventually goes up, too.
The outlook for gas prices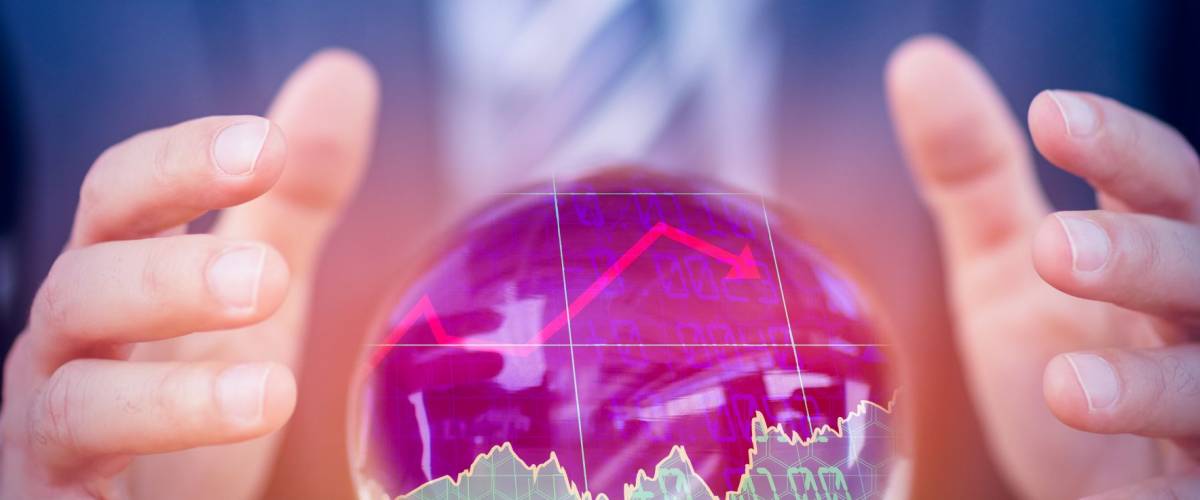 Crude oil has been trading at its highest levels in months, but here's some hopeful news: The Energy Administration Administration predicts oil prices this summer will be $7 a barrel lower than last summer.
The EIA also is forecasting that this summer's U.S. average price for regular-grade gasoline will be $2.76 a gallon — down from an average $2.85 per gallon in the summer of 2018.
So, hang on! Before long, the spring spike in gas prices will be nothing but a bad memory. But even when they start coming down, keep building up your savings — so you'll have a good financial cushion for the next time pump prices take off.